Veteran accountant who fell for overseas scam jailed 6 years for embezzling S$4.7 million
SINGAPORE — He began making what he believed were overseas investments in the 1990s, before misappropriating about S$4.7 million in the belief he had to transfer the money to "United States authorities" in order to get his investment funds back.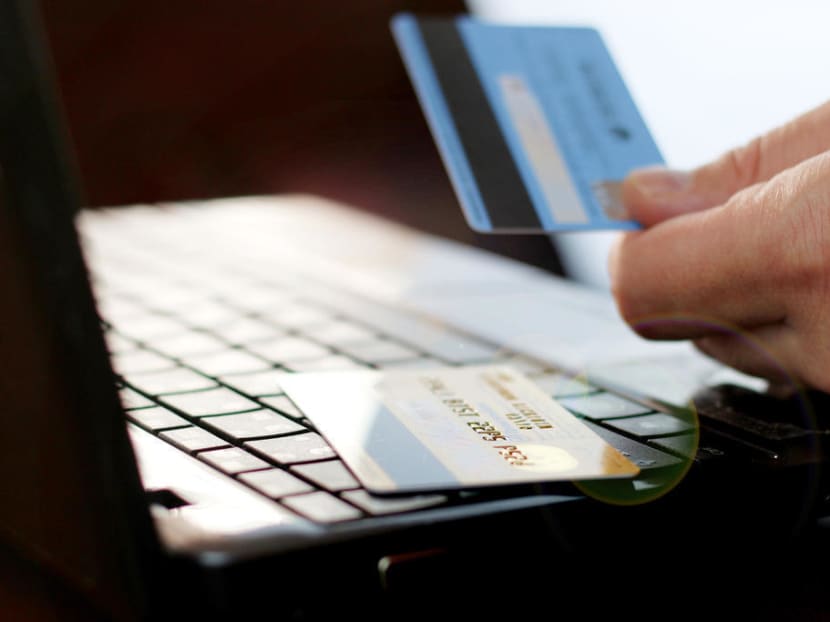 Jerry Lee Kian Eng kept siphoning money to pay off purported representatives of US authorities
They were actually scammers and had told him to make payments to recover his invested sums and profits
He also roped in his long-term life partner to help out
A judge questioned how an accountant of more than 40 years' standing could have been "so deluded… for such a long time"
SINGAPORE — He began making what he believed were overseas investments in the 1990s, before misappropriating about S$4.7 million in the belief he had to transfer the money to "United States authorities" in order to get his investment funds back.
When investigations began against Jerry Lee Kian Eng and his long-term life partner, he discovered that he had likely fallen prey to a scam run by unknown individuals abroad.
Lee, now aged 77, was sentenced to six years' jail on Wednesday (Aug 25) after pleading guilty earlier this year to one count of criminal breach of trust as an agent involving S$1.2 million.
He had taken this sum from the bank account he set up for a deceased person's estate, of which he was the court-appointed administrator.
He was a certified public accountant for more than four decades, and was the managing partner of chartered accounting firm Ng, Lee and Associates.
Lee was also a shareholder and advisor of DFK Singapore Corporate Services, which provided business process outsourcing services.
His partner, 74-year-old Alison See Lay Eng, was jailed for two years on Wednesday. She was a director in DFK and had more than 40 years' experience in the corporate secretarial services industry.
She had admitted to conspiring with Lee to misappropriate USS$2.2 million from a company of which her nephew was a director only in name.
HOW IT BEGAN
The court heard that over the years, Lee was told that his investment funds and profits went through various foreign authorities like the US Department of Justice and US Department of Treasury.
These purported authorities would ask him to make various payments, such as capital gain taxes and litigation fees, in order to recover his invested sums and profits. He embezzled the money to fulfil these payments.
In 2013, a foreign representative of a firm called Fan Hua Pte Ltd approached DFK to incorporate Fan Hua. See then asked her nephew, See Kok Tai, who was an accounts executive at DFK, to be the director of Fan Hua.
See Kok Tai agreed, but the firm was managed by a representative through instructions given to him or to other DFK employees.
Both he and his aunt were signatories of Fan Hua's local bank accounts.
Around 2015, the purported US authorities told Lee to make various payments to overseas accounts in the Philippines in order to receive US$9.7 million from his purported overseas investments.
Not having the money to do this, Lee approached Fan Hua's representative for a loan but was turned down.
He then learned from See that the firm had available funds and asked her to help him. She initially told him this was not right, but he told her not to worry because he could pay back Fan Hua once he got the funds he believed were due to him.
Between April 12 and Aug 17, 2016, See prepared transfer forms and cheques to withdraw US$2.2 million from Fan Hua's accounts. She got her nephew to sign on them without Fan Hua or its representative's approval.
Most of the funds were then transferred to bank accounts in the Philippines. Lee used the remainder to repay loans he had taken to make similar payments.
After these unauthorised withdrawals, Fan Hua's representative asked See Kok Tai what Fan Hua's bank balance was.
Lee then told the other man to tell him the balance after adding back the amounts that had been withdrawn, believing he could replace them with the funds he received from the scammers.
The offences came to light in November 2016 when Fan Hua's representative realised there were insufficient funds in their account to pay for an invoice.
Lee and See have since made restitution of US$715,800. See Kok Tai was jailed four weeks after pleading guilty to an offence under the Companies Act.
JUDGE QUESTIONS HOW LEE WAS 'SO DELUDED' FOR 'SO LONG'
Earlier, in January 2014, Lee became the court-appointed administrator of a deceased person's estate, whose 10 siblings were its beneficiaries.
He then opened a United Overseas Bank account in the estate's name, being the sole signatory and having full control over it.
Between August and October 2015, he withdrew S$1.2 million from the account. He used about S$1,000 for estate matters, transferring most of it to an overseas bank account in the Philippines to the scammers.
These offences were uncovered when he failed to distribute the estate's assets or provide updates to the beneficiaries.
He has since made restitution of S$488,000 to the estate, and a further S$328,000 to the other victims.
The total sum Lee misappropriated from the two incidents added up to about S$4.7 million.
In sentencing the couple, District Judge Marvin Bay agreed with Deputy Public Prosecutor Suhas Malhotra's submissions on the jail time.
The judge said it remained unclear how Lee could have been "so deluded by a scheme from which no payment was ever received from the scammers for such a long time".
"The psychiatric reports offer some insight that Lee did suffer from psychological conditions of adjustment disorder and overvalued ideas disorder, which impaired his better judgement," District Judge Bay added.
While he noted Lee's advanced age, he also said that a substantial custodial term was unavoidable.
As for See, the judge said she should have realised what she did was "deeply wrong", given her extensive experience in finance and accounting.
Lee could have been jailed for life or up to 20 years, while See could have been jailed for up to seven years.