Veteran lawyer who admits he 'fumbled' in handling S$138,000 of client's money suspended for a year
SINGAPORE — A veteran lawyer of three decades' standing is to be suspended for a year after three High Court judges on Wednesday (Aug 7) agreed with a disciplinary tribunal that he had engaged in grossly improper conduct.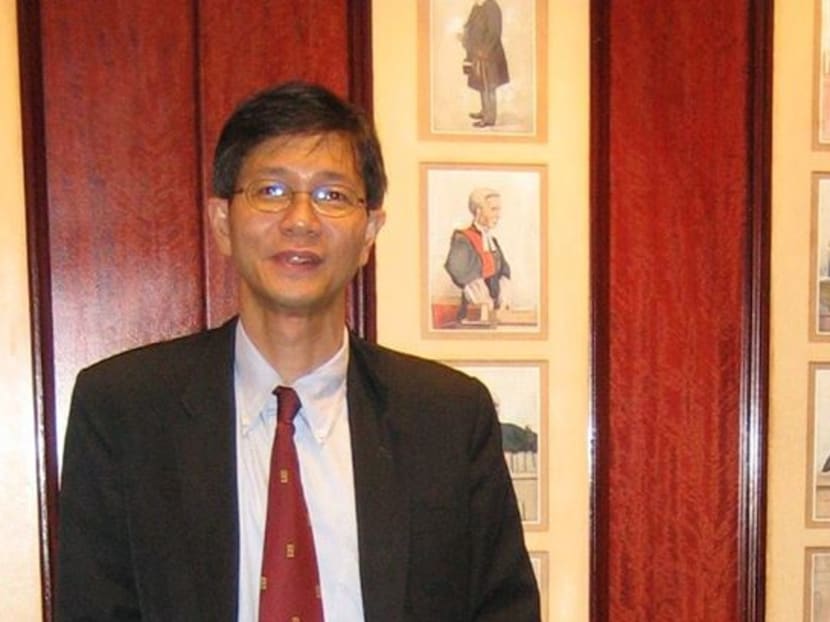 SINGAPORE — A veteran lawyer of three decades' standing is to be suspended for a year after three High Court judges on Wednesday (Aug 7) agreed with a disciplinary tribunal that he had engaged in grossly improper conduct.
Mr Ooi Oon Tat, the sole proprietor of law firm Judy Cheng & Co, was found guilty in October last year of causing S$138,148 of his client's money to be deposited into his firm's office account instead of its client account.
The Court of Three Judges also expressed surprise that Mr Ooi did not prepare written submissions in his own defence, even though he acknowledged his career was on the line.
The court, which has the power to impose penalties on errant lawyers, also ruled on Wednesday that while no dishonesty was found on Mr Ooi's part, there was, "at the very least, gross negligence".
The disciplinary tribunal had found that around Feb 12, 2016, Mr Ooi put the funds in the office account for his own convenience. He took out S$40,000 for his legal work, but did not give a bill to his client, Mr Kuntjoro Wibawa, or give a proper account of the monies.
He also continued to withhold the "fairly significant amount" of funds even though Mr Kuntjoro asked for it back, noted Judge of Appeal Andrew Phang as he delivered the court's decision.
Mr Ooi had shown "no sense of contrition" and should have known of the requirements and rules a lawyer has to abide by, the judge added.
Mr Ooi had breached Rule 3(1) of the Legal Profession (Solicitors' Accounts) Rules, which carries three possible penalties: A fine, a period of suspension, or being struck off the rolls.
Justice Phang noted that this was "not an appropriate case to impose a monetary penalty". While the Law Society had sought a striking off, the judges suspended him for a year instead.
The suspension will take effect on Sept 9. Mr Ooi was also ordered to bear the costs that the Law Society incurred for the proceedings — S$12,335.
THE CASE
Back in 2016, Mr Kuntjoro, a Singapore permanent resident, was embroiled in a lawsuit against his elderly mother and five siblings over the multi-million-dollar estate of his late father, who was a successful businessman in Indonesia.
As Mr Kuntjoro felt his previous lawyers from law firm Tommy Choo, Mark Go LLC — who represented him during the lawsuit — had overcharged him, Mr Ooi helped him to file an originating summons to the Court of Appeal to challenge the bill.
The S$1.2 million bill was eventually reduced to about S$100,000 by the apex court.
At the same time, the court made some observations regarding Mr Kuntjoro's funds, which were being held by Tommy Choo, Mark Go LLC in their clients' account.
Mr Ooi sent a letter to the firm shortly after, demanding that the funds be returned to Mr Kuntjoro. But because Mr Ooi was going abroad to Penang, Malaysia for the Chinese New Year holidays, Mr Kuntjoro himself collected the cheque.
Mr Ooi then sent text messages to Mr Kuntjoro, asking him to deposit the cheque into Judy Cheng & Co's office account and providing the account details. Mr Kuntjoro, who was diagnosed with cancer around then, did so.
Mr Kuntjoro ultimately lodged a complaint against the lawyer to the Law Society of Singapore in February 2017.
The disciplinary tribunal found that Mr Ooi wanted the funds in the firm's office account instead of its client account for convenience. There were no circumstances that could explain why Mr Ooi strayed from his obligations, and his attitude to the requirements was "lackadaisical at best".
On Feb 18, 2016, Mr Ooi withdrew S$10,000 from the office account, then withdrew a further S$30,000 the next day.
He did not give Mr Kuntjoro a bill, and took the position that he was entitled to some S$70,000 from the account for his legal work, the tribunal said.
Mr Ooi also did not tell his client when he withdrew the money, and continued withholding the funds even after Mr Kuntjoro fired him and his new lawyers asked for the funds.
He has not made full restitution to Mr Kuntjoro, who is still owed about S$105,000.
THE HEARING
On Wednesday, Ms Mimi Oh, who acted for the Law Society, argued that Mr Ooi's misconduct was "so grave that it was a violation of trust and confidence held between him and Mr Kuntjoro".
During the earlier disciplinary hearing, the tribunal had recorded its concerns with Mr Ooi's conduct, pointing out that he chose not to comply with procedures or properly defend himself.
On Wednesday, when Justice Phang asked Mr Ooi if he knew what the possible sanctions were, he could not respond.
"Look at the Legal Profession Act. It will take you five minutes," the judge told him.
Mr Ooi would only reply: "It's just that kind of feeling. Although I'm acting for myself, my career is at stake… I've given a lot over this matter… I admit I fumbled in the matter and I'm not proud that I did not inform (Mr Kuntjoro) till much later. To go against me in this, I believe it's not fair."
When questioned if he deserved to be struck off, Mr Ooi said: "I don't agree. It is too draconian given the background. I would leave it to (the court)... I would just say there should not be a striking out in any case."
Mr Ooi also said that he accepted that he forgot to bill Mr Kuntjoro for the S$70,000, and that he would apply for taxation of the monies.
Ms Oh retorted that he had suggested the same thing to the tribunal, but the tribunal ultimately found that he breached the rules for his own convenience.
After the hearing, Mr Kuntjoro told reporters that the suspension would have "no deterrent effect".