'Viral' video of autistic man masturbating on MRT train sparks calls for greater empathy
SINGAPORE — A Facebook post last weekend, about a mother's heartbreak at discovering online videos of her autistic son masturbating on a train, has prompted calls for greater understanding of people with disabilities and their families.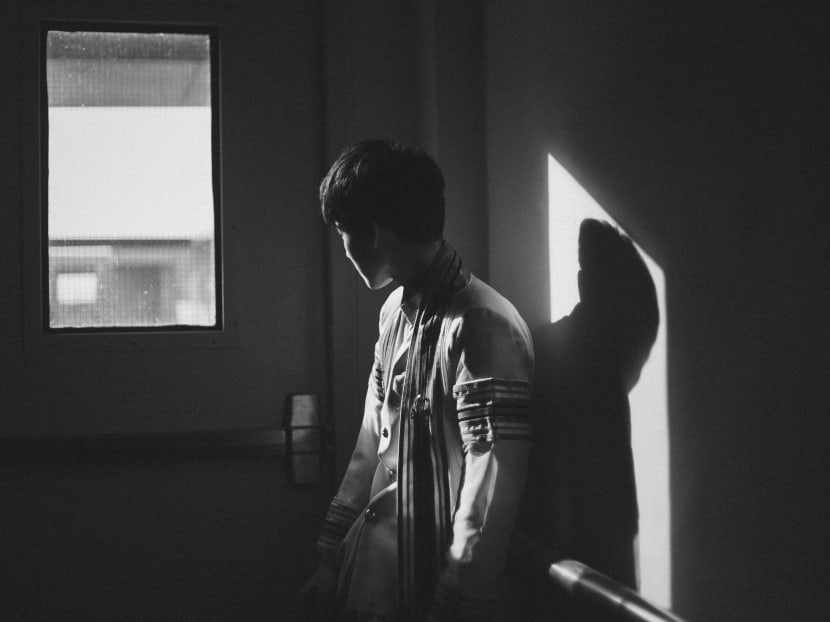 SINGAPORE — A Facebook post last weekend, about a mother's heartbreak at discovering online videos of her autistic son masturbating on a train, has prompted calls for greater understanding of people with disabilities and their families.
In the video, the man in his early 20s touches his private parts while looking at a girl on the train.
The family was shocked when they learnt last weekend that the video had gone "viral".
In a Facebook post on Sept 16 that was shared more than 850 times before it was taken down on Friday night (Sept 21), the man's aunt hit out at the person who posted the video.
"You have just hurt the heart of a mother… This society would be a… better place if we could stop judging and start caring, stop seeking to be understood and start trying to understand," she wrote.
The aunt had quickly tried to contact her sister-in-law on learning about the video, but the latter was "too heartbroken to speak".
She added that they, as family members, are greatly saddened and angered that the person took the video and posted it online.
Her nephew, who has to travel "long hours" to get to his workplace, has an "above-average memory", attended a mainstream secondary school and is now working, she wrote.
When contacted, the woman declined to comment further and requested not to be identified.
Her post drew widespread sympathy and encouragement from online users with family members who have autism, as well as Member of Parliament Denise Phua, who has championed the rights of the special-needs community.
Organisations that work with people with autism and intellectual disabilities advised individuals to refrain from taking videos and posting them online should they encounter those with special needs exhibiting sexual behaviour in public.
GET HELP
The key guiding principle is to help keep everyone safe and direct the special-needs person to appropriate help, such as the caregiver or authorities, Dr Lam Chee Meng, principal autism consultant at the Autism Resource Centre, said.
"It is best to report to the public transport staff, especially if you are not sure if the person has special needs," he said.
"What is not safe and (is) inappropriate to do is to video the act and circulate it on social media. If a member of the public takes a video, it should be for the purpose of handing it to the authorities," he said.
Members of the public can also help by redirecting others' gaze away from the person. "Explain to the people who are observing the act that you have already called the authorities and that the individual may have special needs," Dr Lam said.
Ms Sally May Tan, chief executive officer of the Movement for the Intellectually Disabled of Singapore (Minds), said that the public should respond with empathy by refraining from posting videos and visual content online to preserve the dignity of the person and his or her family members.
A greater emphasis on public awareness and education is needed to inform others on what to do if they meet a special-needs person exhibiting sexual behaviour in public, she said.
REASONS FOR IMPROPER SEXUAL BEHAVIOUR
There are many reasons why a person with intellectual and developmental disabilities would engage in inappropriate sexual behaviour in public, Ms Tan said.
Biological and sensory predispositions or a mental health condition such as anxiety could contribute to such behaviour.
However, people with developmental disabilities often do not acquire adequate knowledge regarding sexuality, she added.
"Even though sexuality is a universal human trait, sexual expression on the part of people with disabilities can provoke strong negative reactions, even among their own family members.
"Hence, it is important for parents and family members to work collaboratively with the school or professional to set learning goals, and also reinforce the learning that is imparted in the school or training centre. This allows sexuality education to be delivered in a way that is systemic, holistic, sustained and consistent."
SEX EDUCATION, SEXUALITY MANAGEMENT
Minds and the Autism Resource Centre — which set up the autism-focused Pathlight School catering to students aged seven to 18 — conduct sex education for their students.
At Minds, sexuality management is taught and psychologists at its schools and training centres (for adult beneficiaries) provide psycho-education, counselling and sexuality management training either individually or in small groups.
The aim is to teach them to take personal responsibility for their health and well-being, and part of the training teaches them the difference between public and private behaviours.
The beneficiaries are also educated on engaging in behaviours that are socially appropriate and adaptive, Ms Tan said.
Dr Lam said that unlike sexuality education in mainstream schools — which focuses on areas such as interpersonal relationships, sexual health and sexual behaviour — Pathlight's is more on understanding physical changes, appropriate and inappropriate behaviour, safety from unwanted touches, and protective behaviours.
In addition to what all students are taught, some students with specific questions or concerns will have individual or small-group teaching sessions.
A few students who are at risk will, on a case-by-case basis, receive one-on-one sessions to help process sexuality issues in collaboration with their families, he said.
Parents can attend workshops and sharing sessions to help them understand what their teenagers may be experiencing, how they can teach, as well as reinforce what is taught in school, he added.
OBSTACLES TO HEALTHY SEXUALITY
Persons with disabilities face many obstacles to healthy sexuality, Ms Tan said.
"It is a myth that persons with special needs are more likely to display inappropriate sexual behaviour in public," she stressed.
When it comes to persons with special needs, there can be tension between healthy sexuality and personal safety. "They are vulnerable to societal misconceptions, are taught to be compliant to authority, and are at higher risk for sexual abuse," she pointed out.
When someone with intellectual or developmental disabilities engages in inappropriate sexual behaviour in public that is causing disruption or alarm, it is likely that he or she needs support and help in certain areas that are contributing to the behaviour, she explained.
And if the acts committed are criminal in nature, the police should be called to intervene. "Subsequently, when the person is detained for questioning, the appropriate adults will be activated to facilitate the interview and investigation process," she added.
These are independent and trained adults who accompany those with mental health issues, intellectual disabilities or autism to law enforcement interviews.