Virtual telco Zero Mobile temporarily halts services in S'pore due to competition, customer arrears; plans relaunch soon
SINGAPORE — Virtual telco Zero Mobile, also known as Zero SG, has stopped offering its mobile plans to customers in Singapore due to the increasingly crowded telco market and poor payment by their customers, it said.
SINGAPORE — Virtual telco Zero Mobile, also known as Zero SG, has stopped offering its mobile plans to customers in Singapore due to the increasingly crowded telco market and poor payment by their customers, it said.
However, it stressed that it is not exiting the market and it expects to unveil new price plans in the "coming days", with service delivery expected to start in "four to six weeks".
Last month, the mobile virtual network operator (MVNO), which leases network capacity from Singtel, sent an email to inform Singapore customers that it will be discontinuing its Zero Xs and the more expensive Zero X plans.
The email also urged customers to "take immediate action" and port over to another telco provider.
Based in Australia, Zero does not offer any services there. Singapore is its only market.
Responding to queries from TODAY, Zero's chief executive officer Glenn Mohammed confirmed that the plans will no longer be offered, but the company is working to launch new offerings.
He did not reveal the number of customer accounts that the firm had under its previous plans.
"We are working with our partners in Singapore to launch completely new and modular pricing plans in the near future. This requires us to interconnect to new systems which will provide better experience, information and access to our subscribers in the future," Mr Mohammed said.
"Due to technical limitations, we are unable to migrate our existing customers to the new platform. Furthermore, we will not be continuing with the current pricing model with the new plans."
Singtel told TODAY it was informed by Zero that it intended to stop offering both of its mobile plans to customers by Dec 9.
Responding to queries from TODAY on Friday (Dec 13), a spokesperson for the Infocomm Media Development Authority (IMDA), which regulates telcos, said Zero had informed it on Nov 25 of its intention to cease the two plans.
The IMDA spokesperson also said: "As Zero Mobile is not terminating its mobile service but re-positioning its service plans, it does not require IMDA's approval."
STRONG, 'UNFAIR' COMPETITION
Zero's announcement comes at a time when the telco industry is getting increasingly crowded. MVNOs have been entering leasing agreements with the main telcos — Singtel, Starhub, M1 and TPG Mobile — and piggybacking the network services off their excess capacity.
In all, there are more than 10 telcos in Singapore now.
Zero, which began life in late 2017, was the second of such operators to enter the scene after Circles.Life.
Not to be confused with another MVNO called Zero1, Zero gave its customers unlimited data for both plans, as well as unlimited calls and text messages in its more expensive offering.
The market has become flooded with other providers ever since, Mr Mohammed said. "In order for us to be successful, we have taken a step back, assessed the market environment and we are now executing a new product strategy," he added.
Apart from this, Mr Mohammed claimed that the firm's competitors would not play fair. They would "sabotage" his company or behave in a protectionist manner "to not allow smaller operators like us to find our footing in the market", he said.
For example, Zero's competitors would make fake applications for its services, and then inform the regulators that it was "a scam" and asked for Zero's licence to be revoked, he alleged. An internal audit revealed that a number of the first few applications received by Zero were from employees of competitors, he said.
He did not name these industry rivals. However, he referred to "fake reviews" left on social media and various internet forums, as well as "fake news" put out to "protect vested interests that the publishers had in companies that competed with us".
BAD DEBT
Adding to the challenges that Zero faced was the "significant proportion of uncreditworthy customers" it had. Around 30 per cent of the revenue it made in the past two years remain uncollected.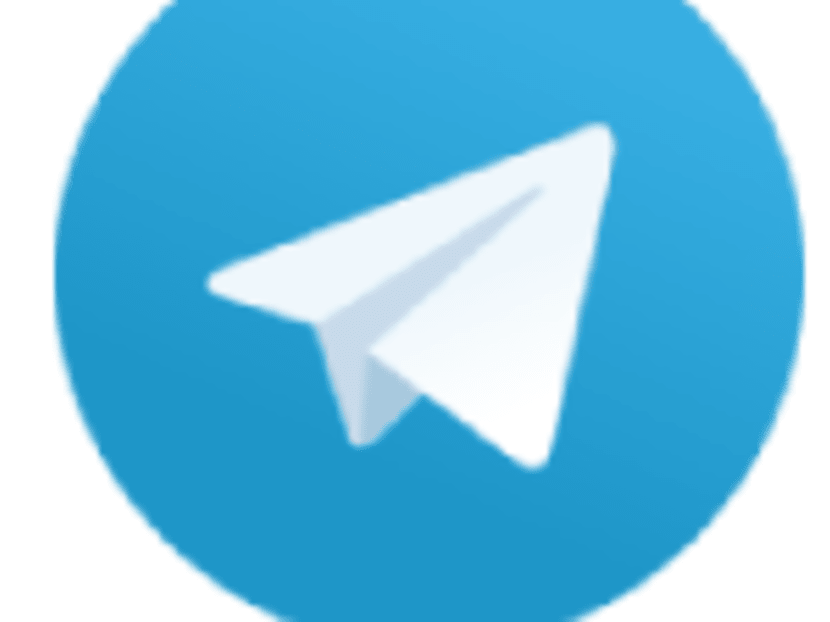 Mr Mohammed said: "Coming in from Australia, our credit terms and processes were quite generous as we did not expect such a high number of customers to default on their payment obligations in Singapore."
In contrast to Australia, there is no consolidated credit reporting system in Singapore, he pointed out.
When new players such as Zero enter the market, they can become vulnerable to these uncreditworthy individuals who target them to gain access to more credit. "The cost of this is significant to any operator, especially a small operator like us that is new in the market," Mr Mohammed said.
The higher-than-expected rate of "abuse" of Zero's services and the bad debt it faced led it to review its project here.
"It should be noted that, as with any provider in Singapore, we have faced some minor issues with billing in the past. Any discrepancies with that are looked into by our staff and rectified immediately," he said.
CUSTOMERS' COMPLAINTS
TODAY has seen emails from some Zero customers regarding allegations of unwarranted charges, or continued billing even after the customer had terminated their account.
Several were unhappy that their requests to terminate their plans were ignored, while one said that he stopped paying his phone bill because of the "ridiculous" double-charging, where they were charged at both the start and end of the month for the same bill.
In its statement on Dec 13, IMDA said that it is aware of the complaints, and is investigating.
Mr Loy York Jiun, executive director of Consumer Association of Singapore (Case), said in response to queries that there were 24 complaints related to Zero from January to November.
"The majority of complaints concerning Zero Mobile relate to overcharging, error in billing, and unsatisfactory service. In general, consumers complained (about double billing) or were charged two months' of subscription at one go. They were also billed for items they did not sign up for.
"In addition, consumers had difficulty cancelling their contracts and getting back refunds for overcharged amounts," Mr Loy said.
Overall, there were 547 consumer complaints filed against the telco industry to Case in the same period.
Mr Mohammed said: "We are aware of the complaints with Case and have worked with them to address these issues and resolved them to the satisfaction of both Case and the complainant on each occasion."
He noted that other telcos face similar complaints about billing issues on their social media pages.
'COMMITTED TO S'PORE PROJECT' 
Moving forward, Mr Mohammed reiterated that Zero has been making investments to improve its technology stack, which is linked to the billing issues encountered by the telco. A technology stack is a set of technologies that enable a mobile or web application to function.
"Every time an issue occurs, it takes up significant resources to rectify it, thereby costing us money and bad-will from customers. It is a high priority for us to ensure that our billing is spot-on moving forward," Mr Mohammed said.
Mr Mohammed stressed that his firm is determined to succeed in the Singapore market.
Zero was not funded by venture capital, he said, but by the life savings of its founders — a Singaporean, two Australians and a New Zealander.
"Ultimately, we remain committed to our project in Singapore. Regardless of what our competitors are doing, our focus is on getting our product and technology right. If we could avoid off-loading the current customers before launching the new plans, we would have done so."