Watten Estate Condo up for en-bloc sale at S$536m, but analysts say price may be too high
SINGAPORE — The sprawling freehold Watten Estate Condominium in Bukit Timah is being put up for en-bloc sale at an asking price of S$536 million on Tuesday (July 30), its marketing agent Huttons Asia said on Monday.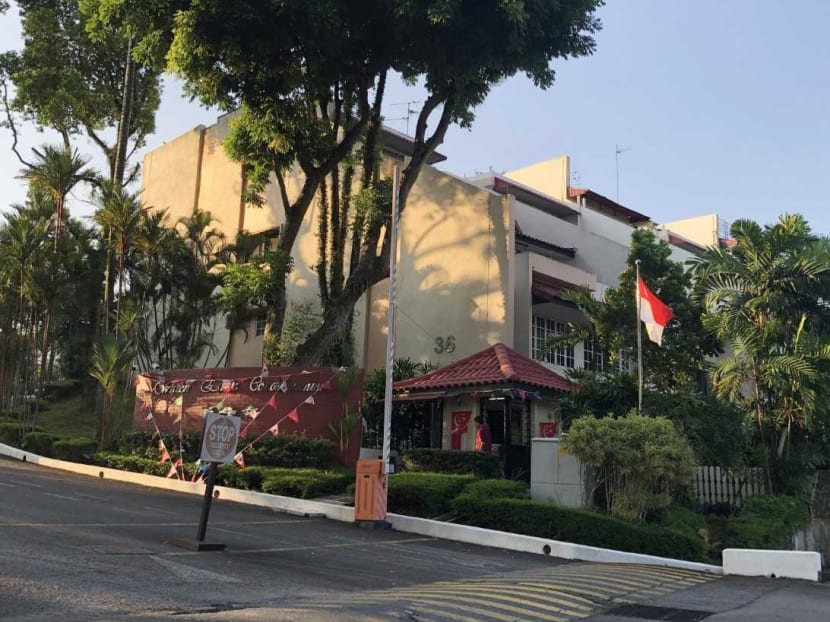 SINGAPORE — The sprawling freehold Watten Estate Condominium in Bukit Timah is being put up for en-bloc sale at an asking price of S$536 million on Tuesday (July 30), its marketing agent Huttons Asia said on Monday.
This works out to a land rate of S$1,738 per square foot per plot ratio (psf ppr) for the 104-unit development on Shelford Road. No development charge is payable.
After factoring in additional stamp duties, the land rate would be S$1,825 psf ppr, which Huttons said is "attractively priced".
In February, at least 80 per cent of the condo's homeowners consented to the sale. This is a requirement before a sales tender can be called.
However, property analysts who spoke to TODAY disagreed on the pricing, wondering if the timing of the sale after the en-bloc fever has passed and its high asking price would get any interest from risk-averse developers, given the poor market conditions for private housing.
At 220,234 sqf — a little over 2ha — the site in the premium residential district has a total allowable gross floor area of 308,341 sqf, which can be redeveloped into 242 modern resort homes with an average size of 1,270 sqf, Huttons said.
Around seven minutes' walk from Tan Kah Kee MRT Station, the site is near Raffles Girls' Primary School and Nanyang Primary School, as well as Hwa Chong Institution and National Junior College.
An aerial view of Watten Estate Condominium. Photo: Huttons Asia
Ms Angela Lim, Huttons Asia's deputy head of investment sales, said that the Bukit Timah area is appealing for family living, as it is close to "green lungs" such as the Singapore Botanic Gardens, MacRitchie Reservoir, Bukit Timah Nature Reserve and Singapore Island Country Club.
"Families looking for a home in the Bukit Timah area would appreciate such large and resort-styled homes with lush greenery on an undulating site," she said.
Analysts were more cautious about the prospects for the sale, given that the en-bloc sales fever had since subsided.
There had been a series of collective sales in the premium Bukit Timah district in the year before July 2018, the month that market cooling measures were implemented.
Other properties sold en-bloc in the area include Royalville for S$477.94 million (S$1,960 psf ppr) and Crystal Tower for S$180.65 million (S$1,840 psf ppr), both occurring in December 2017. City Towers was sold at S$401.9 million (S$1,847 psf ppr) in February 2018 and Dunearn Gardens went for S$468 million (S$1,914 psf ppr) two months later.
However, since the additional property cooling measures kicked in, there has been no reported en-bloc sale of a residential site in the district.
For the whole of Singapore, the first successful collective sale of a residential development this year was the five-unit Sophia View along Sophia Road on July 17, which was sold to a private investor at an undisclosed value, the Business Times reported.
So, the reserve price placed on the proposed sale of the far larger Watten Estate Condominium has had some analysts scratching their heads.
ERA Realty's head of research Nicholas Mak said that the high figure, compared with past sales in the area, means that the plot would appeal only to the largest 10 to 15 developers, and the land rate of S$1,738 psf ppr was "a bit on the high side".
"Yes, there have been transactions before the cooling measures came in that hovered at about S$1,700 psf ppr, including taxes and development charge, but at that kind of rate, the absolute sum was also below S$500 million," he said.
He noted that Olina Lodge in Holland Village sold in April last year for S$230.9 million, working out to S$1,712 psf ppr. Another property, Villa D'Este, located on Stevens Road, went for S$93 million or S$1,898 psf ppr, inclusive of development charge.
Mr Mak said: "I think the odds are stacked against (Watten Estate Condominium)... the asking price makes it quite challenging. The bigger developers may see it as too risky, that is why ever since the latest round of cooling measures was announced, no big en-bloc sale was reported."
Veteran real estate analyst Donald Yeo said that the property was likely priced at a high level and offered for en-bloc sale only now because Watten Estate had gone through an en-bloc attempt previously and its owners had sentimental attachment to the freehold property.
The development, which consists of a block of apartments and four blocks of townhouses, had sought an en-bloc sale as far back as 2007. Property tycoon Ng Teng Fong is believed to own, or have owned, two units in the development, based on past records.
"They see the previous prices of other properties fetched (before July last year) and so called for a similar per-square-foot price, too," Mr Yeo said.
Most developers, Mr Yeo said, were already "full enough" and their land banks have been topped up.
But there could still be some hope for owners to bag a willing developer as the development can potentially yield 242 units after the collective sale, and the current trend for homebuyers is towards smaller homes.
"So, from the developers' point of view, it may not be only about the absolute price of the development, but whether there is a future value to it. After all, it is an old estate and the land is typically underused."
Mr Terence Lian, Huttons Asia's head of investment sales, said he is aware that the residential en-bloc market has been affected by the cooling measures.
"Therefore, it is important to embark on a different approach in marketing a mega prime site like Watten Estate Condominium. We have engaged a team of architects to design by adopting the slopes of the undulating site, so as to capitalise on its redevelopment potential," Mr Lian said.
By putting out a concept of a redeveloped site, when it is typically left up to the developers' imagination, Huttons Asia hopes it will showcase to potential buyers its vision of how the large Bukit Timah plot may be transformed.
The concept being presented to developers as part of the marketing campaign for Watten Estate Condominium's en-bloc sale. Illustration: Huttons Asia
Ms Lim said: "The concept shows how the site can be redeveloped into 242 beautiful modern resort homes, which blend in well with its natural terrain and environment."
The public tender for Watten Estate Condominium closes on Oct 18.