Experts weigh in on what firms should do when their employee's misbehaviour goes viral and incurs public wrath
SINGAPORE — These days, companies could be a social media post away from a crisis. And sometimes — as in the case of the condominium resident who verbally abused a security guard — even when the issue seemingly has little to do with them and the unsavoury actions of their employee are not work-related.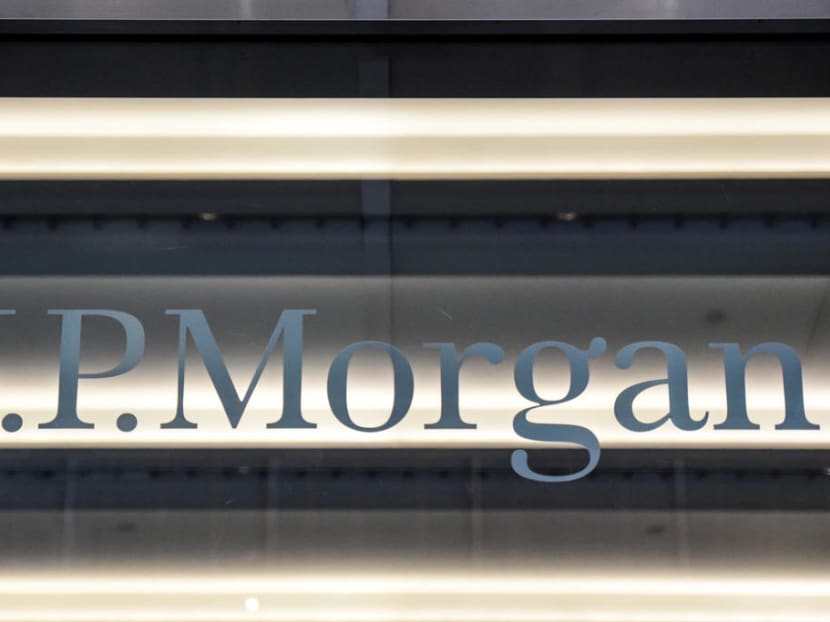 SINGAPORE — These days, companies could be a social media post away from a crisis. And sometimes — as in the case of the condominium resident who verbally abused a security guard — even when the issue seemingly has little to do with them and the unsavoury actions of their employee are not work-related.
But in the age of social media, human resource (HR) and public relations (PR) experts told TODAY that companies need to have established practices in place to deal with such situations.
Typically, firms will speak to the employee involved to get his version of the events, consider whether his actions have breached the company's code of conduct, and look at whether criminal charges may be laid, the experts said on Thursday (Oct 31).
Senior management will have to be careful to manage the company's message by ensuring, for example, that staff members are not posting their own views about the incident online. The company should also pay careful attention to public opinion, especially where religious or racial sensitivities are involved, the experts added.
In the case of the condo resident, Mr Ramesh Erramalli, some people who have viewed a viral video of the dispute with the condo security guard have called on his employer, investment banking giant JP Morgan, to fire him.
In the video that was posted online last Saturday morning, Mr Erramalli, 44, is seen using vulgar words and shouting at the security guard over a rule that required visitors to the condo to pay a S$10 fee if they park their cars there after 11pm. Mr Erramalli has since apologised to the guard.
On Wednesday, the Ministry of Home Affairs (MHA) said that the police were investigating a report made against the Eight Riversuites resident for the offence of "intentionally causing harassment to a security officer".
JP Morgan said last Sunday that it is looking into the matter as its employee was purportedly involved. To date, it has not made any further public statement on the incident.
However, on Tuesday, an email seen by TODAY — signed off by JP Morgan Singapore's senior country officer Edmund Lee — was sent to all employees in the Singapore office.
Among other things, the internal note — without referring directly to the incident — reminded employees that they are "expected to demonstrate the highest standards, including respect and dignity for others, in our behaviour and actions inside and outside of the workplace".
It is not known what position Mr Erramalli holds at the investment bank.
A petition urging the firm to fire Mr Erramalli had gathered more than 35,000 signatures as of 8pm on Thursday.
SACKING EMPLOYEES FOR MISCONDUCT OUTSIDE WORK
Several high-profile cases in Singapore with broadly similar circumstances have resulted in employees losing their jobs, even where the misconduct occurred outside work.
In August last year, a Singapore permanent resident, who worked for DBS bank, sparked a public outcry after posting an image of a ripped Singapore flag on Facebook. Within weeks, DBS said that the man was "no longer with the bank".
Earlier this year, National University of Singapore (NUS) undergraduate Nicholas Lim, who was caught filming a fellow student in a hostel toilet, resigned from his role at insurer Great Eastern after the company placed him on immediate suspension.
The firm took to Facebook to confirm his departure from the firm.
COUNSELLING AND OTHER INTERNAL ACTION
Ms Carmen Wee, a veteran HR practitioner, said that from the moment the HR unit of a firm learns of an incident of this type, the executives will begin communicating with "various stakeholders" including the employee, his manager, the PR team, and the police, if relevant.
"After (HR) hears what the employee has to say, it then goes back to the manager and consider — in light of all the evidence — what are the actions to take internally," she said.
"The second question is if the employee got into trouble from the criminal standpoint."
If the employee has committed a crime, then the decision to let the employee go would be "more clear cut". If not, Ms Wee said that one key question for HR is if the employee's actions are "in breach of the company's own internal ethics and code of conduct".
"This is especially if (the behaviour) stirs up a lot of religious and racial disharmony," she said.
Ms Wee noted that the viral video of Mr Erramalli appeared to raise sensitive issues of race, class and nationality.
MHA said in its statement that Mr Erramalli is "married to a local-born Singapore citizen". "He obtained his Singapore citizenship on the sponsorship of his wife, under the Family Ties scheme," the ministry added.
If a company decides not to let the employee go, alternative measures may include counselling the employee, or having him or her attend classes on the firm's code of conduct.
Ms Wee said that some big companies ensured that expectations of appropriate conduct from staff members are "seared into the employees' consciousness".
Mr David Ang, director of corporate services at Human Capital Singapore, said that a company might remind staff members not to comment on the case, or spread rumours about the employee in question.
"It is good (for HR) to circulate the note to departmental heads to stay clear of this situation," Mr Ang said. "For example, not to comment online (about the matter)."
He added that HR may also use these incidents to remind employees of the firm's code of conduct, and to adhere to it even out of the workplace.
THE ROLE OF PUBLIC RELATIONS
Ms Yasmin Hannah Ramle, head of Singapore at communications agency Cognito, said the first thing that a company's PR team needs to do is "listen" and get a better understanding of comments on the case.
"What makes this so complex is how fragmented the social media landscape is right now," she said. "But (PR firms) need to get the general picture of what people are saying."
Ms Ginny-Ann Oh, director of Asia PR Werkz, said that after a company's public relations personnel gets a better sense of the online comments and sentiment, it is important that "the PR and HR teams work closely" so that they "have clear sight of the rationale for resolution".
Ms Oh said that the employee's fate should not be determined based on what would pacify those baying for blood.
"We must also understand the aspects of the matter that have caused emotions to run high, and be mindful of how opportunists may have exploited the situation with exaggeration and emotion-fanning to impact brand image," she said.
She added that other employees would be scrutinising the firm's every move to see if it has been "fair and objective" and stood by its "creed and beliefs".
Then comes the tricky task of formulating a public response.
Ms Yasmin said that expectations are high for "companies to respond in a way that is ethical (as well as) with integrity".
Even if the issue is under investigation and firms cannot comment, they should "acknowledge at least that they know of the incident and they're working with the authorities", she said.
Ms Casuarina Peck, director of Tranz Communications, said that information on how a company has dealt with their employee "can be disseminated to an ever-growing number of traditional channels, including emerging social media platforms when needed".
Great Eastern's use of Facebook over its errant employee, the NUS student who was working while being suspended from the university, is one example.
Another is wealth management company Crossinvest Asia, which used Facebook in 2014 to announce that it had "parted ways" with British expatriate Anton Casey, who drew the ire of online users with his comments on "poor people" taking public transport.
Authenticity of the message is another key factor. "We now work in an age where sincere public apologies are accepted, and more importantly, appreciated when they are honest and authentic," Ms Peck said.
She said that an authentic statement states the necessary facts, expresses regret sincerely and "communicates the appropriate steps being taken to redress the situation".
More importantly, both HR and PR practitioners agree that companies should come out of the incident with a clearer understanding of its core values.
"A mutual resolving of the issue (between HR and PR) is good for the company," Ms Yasmin said. "It just means there's opportunity for (both parties) to come together and align on what needs to happen and who needs to 'own' the next step."