Where the Jobs Are: Not just a watchman — revitalised by tech, security sector now a bigger draw for youths
As fresh graduates and other young Singaporeans face a challenging job market amid the economic downturn, TODAY is running an eight-part weekly Where the Jobs Are series, shining a spotlight on sectors that may be overlooked but are offering interesting opportunities.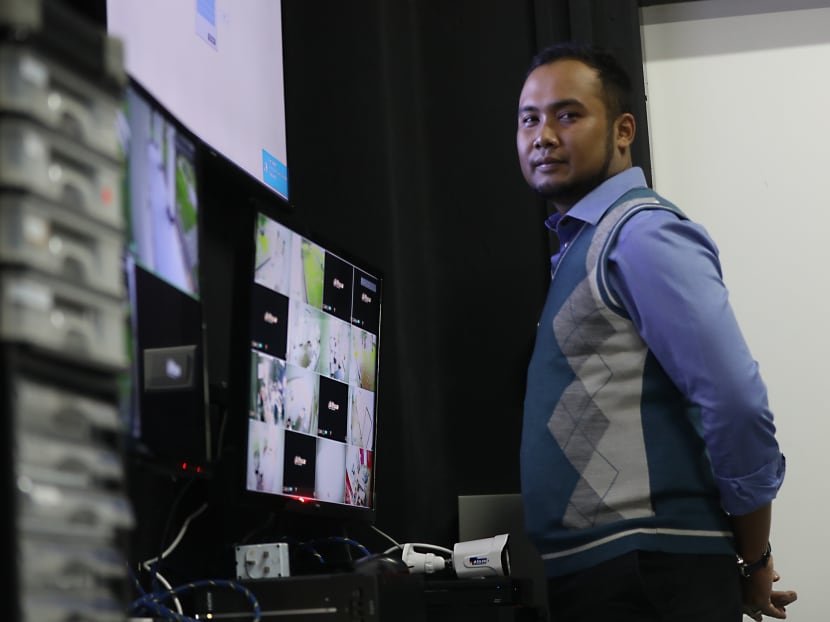 As fresh graduates and other young Singaporeans face a challenging job market amid the economic downturn, TODAY is running an eight-part weekly Where the Jobs Are series, shining a spotlight on sectors that may be overlooked but are offering interesting opportunities.    
In the fourth instalment, we focus on the security sector, where new jobs are emerging with the advancements of technology, while traditional roles are being revitalised.
Security has traditionally been viewed as a "watchman's job", but this is no longer the case, say employers and workers 
While the sector remains a labour-intensive one, technology has brought about many changes
Aside from the emergence of cutting-edge roles, the traditional security officer's job has also been made more dynamic and efficient amid a technological push
SINGAPORE — Before he set foot in the security industry, Mr Irwin Shah was a prison counsellor for two years, interacting with and rehabilitating ex-convicts to ease them back into society.
While the job meant he could put his bachelor's degree in psychology from Edith Cowan University in Australia to good use, the 33-year-old said that the long hours took a toll on him.
"I needed to find a job where I could be close to my family. Working there took up almost 16 hours of my day, and the amount of stress and pressure was not for someone who was very young," he said.
So, three years ago, he became a security officer stationed at a commercial building.
Since then, he has impressed his employer, security company TwinRock,  and risen through the ranks — first becoming a controller who helped to roster manpower and then assuming the role of operations manager for compliance, tenders and procurements.
Right now, he meets clients who are seeking security services for their sites and helps to clinch projects for his firm. He works from 8am to 5pm, and earns nearly S$4,000.
Although his salary is 20 per cent lower than what he received as a prison counsellor, Mr Irwin is not bothered by this and aims to carve a career in the sector.
"I can progress further in this company and do well," he said.
Like Mr Irwin, operations executive Jeffery Ong of Premier Security Co-operative started out in a different industry — shipping — for a year before moving into the security sector in 2013.
With more than seven years of experience under his belt, the 30-year-old now leads a team of about 80 security officers and oversees their deployment.
He spends the first half of his day at the company's headquarters ensuring shifts are handed over smoothly, before conducting site visits and doing spot checks on the officers in the afternoons.
Armed with a bachelor's degree in logistics and supply chain management from Britain's Northumbria University, Mr Ong joined Premier Security Co-operative as a logistics officer. The job entailed looking after logistics for security operations and handling equipment, among other responsibilities.
As he advanced through the ranks to become an operations executive, he began to understand more about security operations.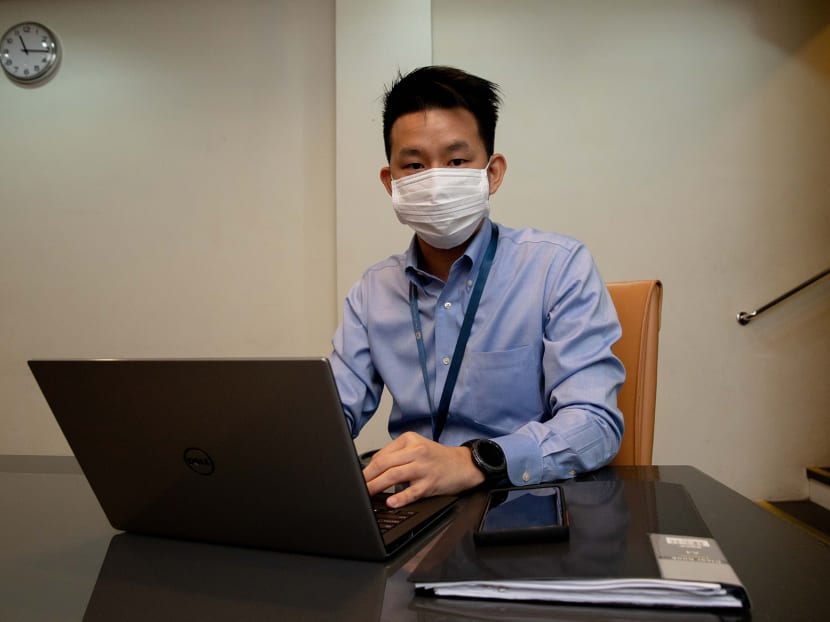 "Every day is really different, from manpower issues to meeting customers' expectations to addressing officers' grievances… the job is very challenging and very fulfilling."
Mr Ong declined to reveal his salary, but Mr William Seak, managing director of Premier Security Co-operative, said that an operations executive typically earns more than S$4,000 and a logistics officer draws more than S$3,000.
TECHNOLOGICAL PUSH CREATING JOBS
Over the years, technological advancements have overhauled the jobs available in the security sector.
Mr Daniel Ezzra, a field engineer at security firm Certis, is in the vanguard of the sector's technological push.
On a typical day, the 24-year-old visits the premises of Certis' clients to help them maintain security equipment, such as cameras and access-control systems.
In 2018, he took up the Institute of Technical Education's work-study diploma course in security systems engineering — which was sponsored by Certis — and underwent two-and-a-half years of on-the-job training while studying.
After graduating, he joined Certis full-time in October last year.
Mr Daniel said that before he started in the sector, he still had the "old mindset" that it was solely about guarding premises.
"When I took up the work-study diploma with Certis, I realised a whole different perspective… that security involves technology as well," he said. "And I made that jump to the security sector because I was interested in tech."
Apart from maintaining technological installations, Mr Daniel, who declined to disclose his salary, manages projects.
For instance, he has been given the task of drafting upgrading plans for various sites, such as commercial buildings, hospitals and schools. These places will have their security features upgraded with facial recognition and biometric systems, for instance.
As technology evolves, Mr Daniel believes that his role will remain dynamic and relevant.
"We did not have these biometric or facial recognition systems in the past," he said. "However, over the years, during my course of study, I was introduced to more technology and more products that are being rolled out into this industry.
"This sector has a lot of opportunities and things to learn on the job… technology is moving fast, but we should move faster."
Security firms said that they have created a slew of jobs over the last decade against the backdrop of technological improvements.
New roles at security company Aetos, for instance, include command centre specialists who oversee the nerve centre of its operations, as well as unmanned aerial vehicle pilots who specialise in aerial surveillance.
Certis said that its new technology-based roles include technology business analysts who develop solutions using technology, data analysts who use artificial intelligence techniques to generate insights and solutions for clients, and software engineers who design and install information systems and other platforms and solutions.
In a statement to TODAY, the Ministry of Manpower (MOM), government agency Workforce Singapore (WSG) and the Ministry of Home Affairs (MHA) said that professional, managerial, executive and technical roles in the security sector call for skills ranging from contract management to more technology-focused or specialised ones, such as security surveillance management and threat research.
HIRING YOUNG PEOPLE AN ISSUE FOR SOME EMPLOYERS
While millennials such as Mr Irwin, Mr Ong and Mr Daniel are eager to make their mark in the sector, employers told TODAY that it is hard to draw those 35 and below to the industry.
MOM, WSG and MHA said that there are about 260 licensed security agencies and 550 security service providers here.
Together, they hire 60,000 active security and auxiliary police officers.
About 43,000 of them are security officers who are Singaporeans and permanent residents — 14 per cent of whom are below the age of 35.
TwinRock's second managing director Raj Isaac Thomas said that the prevailing view is that the security profession is low-skilled, poorly paid and idle.
About 30 of TwinRock's 109 security officers are 35 and below. At Premier Security, one-tenth of its 200 security employees are 35 and below.
Mr Thomas sought to debunk misconceptions about the duties of a security officer, saying that the job goes beyond "just opening the gate and taking down vehicle numbers".
Agreeing, Ms Irene Tan, vice-president for human resource at Aetos, said that many people hold the view that a security guard is a "watchman's job", which is not the case.
Among Aetos' auxiliary police officers, about 45 per cent are below the age of 35.
"Security officers augment our MHA counterparts at certain key sites," said Ms Tan, referring to security and access-control points at important buildings, for example.
They also help out at logistics hubs, such as in checking cargo trucks, and are trained to detect possible threats and profile potential offenders.
Indeed, for Mr Irwin of TwinRock, no two days were the same during his first six months as a security officer.
The challenges that he and his colleagues faced include uncooperative members of the public, elevator malfunctions and, once, a child who had fallen into a swimming pool.
The employers said that technological advancements have also made the job more efficient and higher-skilled than before.
Mr Seak of Premier Security Co-operative said that while security officers used pen and paper to file incident reports in the past, his firm now banks on a mobile device that resembles a smartphone. Officers use it to clock their working hours, take photos to make reports and call for emergency help if they are attacked.
Mr Tan Meng Kwang, Certis Technology's vice-president and deputy head, said that in the past, the firm was perceived as mainly a "security guarding company", and young graduates would look to join other well-known engineering or technology companies.
But it is shifting away from being "manpower-focused" as part of its technological drive, which includes the infusion of artificial intelligence into its operations.
MOM, WSG and MHA said that an industry transformation map, launched in 2018, aimed to raise productivity and make job requirements less labour-intensive in the security sector.
"One of the key approaches to achieving this is to transform how security functions are performed through technology adoption," they said.
"Another key strategy is to encourage the adoption of outcome-based contracts, where we move away from security service contracts that merely focus on headcount to those that provide integrated and innovative security solutions."
The authorities added that the Progressive Wage Model for the security sector, introduced in 2016, has also raised the wages of about 36,000 workers in the sector. The model is a framework where wages are pegged to skills, productivity and career development.
Real incomes, which account for inflation, grew cumulatively in the sector by about 36 per cent from 2014 to 2019, higher than the 21 per cent growth in national median income over the same period.
The authorities said that entrants to the sector need not necessarily start at the bottom and may be given a more senior role, should they have the relevant skills and qualifications.
"For example, workers with requisite security experience — for example, former police officers — may enter at mid-tier or supervisory positions."
'YOU EXPERIENCE THINGS YOU WON'T IN A DESKBOUND JOB'
Even as technology transforms the security profession, a bulk of the work still falls on the shoulders of staff members on the ground, such as security and auxiliary police officers.
Equipped with a diploma in marketing, Ms Hing Siew Ching worked in the marketing industry for two years.
Seven years ago, she left her job to join Aetos because she could not see herself facing a screen every day. 
"A job in security has more meaning, because you can be on the front line protecting a site, which is something you can't do when you are sitting in front of the computer."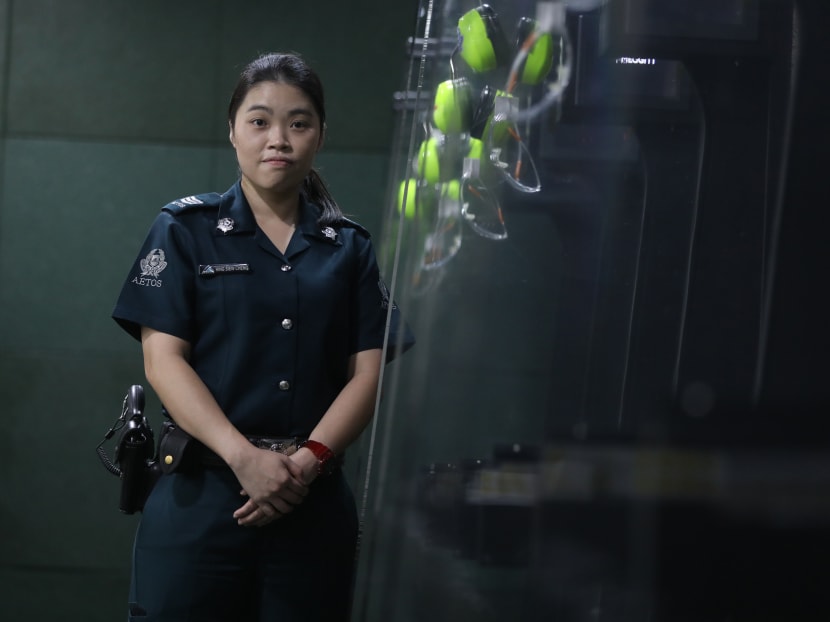 The 33-year-old joined the firm as an auxiliary police constable — the most junior position in the force — before becoming a sergeant.
She now oversees 30 auxiliary police officers at a ferry terminal. Her team carries out checks on those entering and leaving the country through the terminal, and watches for suspicious activities on the premises, among other responsibilities.
She has had several memorable tales from her various stints so far, which included watching over offenders in their holding cells, and escorting prisoners to and from prison for medical appointments.
Occasionally, ex-offenders would recognise her after their release from jail and approach her to tell her how they had changed since she last saw them.
Contrary to the public's perceptions, career progression is good, said Ms Hing, who earns more than S$3,000 a month. She plans to stay in the industry and hopes to become a commanding officer some day.
Ultimately, it is not the money but the wealth of on-the-ground experience that keeps her going.
"You can experience a lot, more than what the public sees," Ms Hing said. "Imagine sitting in front of the computer, you will never experience all this."