Wider network, S$12m funding for programme supporting children from poor families
SINGAPORE — Lien Foundation will be investing S$12 million and boosting manpower to further expand an early childhood intervention programme it pioneered in 2013, to broaden the support pool and deepen the intervention care for children from low-income families.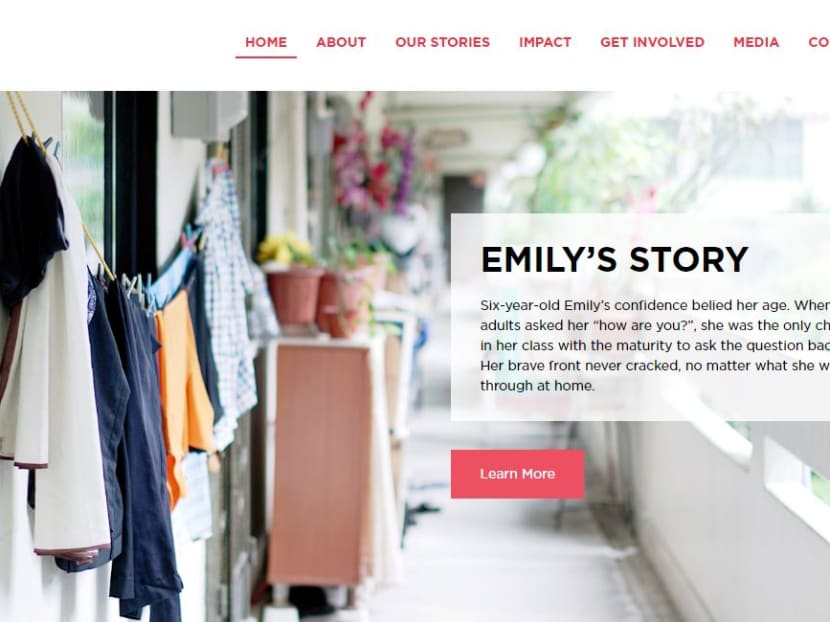 SINGAPORE — Lien Foundation will be investing S$12 million and boosting manpower to further expand an early childhood intervention programme it pioneered in 2013, to broaden the support pool and deepen the intervention care for children from low-income families.
One area of concern was that undernutrition and delayed language development among children from disadvantaged backgrounds were prevalent. Another is the widening gap of inequality and barriers that low-income families face in navigating the health, social services and education systems.
Lien Foundation, which supports early childhood education through philanthropy, and non-profit organisation Care Corner Singapore started the Circle of Care programme to look after pre-schoolers from less privileged families, and help parents with their child's transition from pre-school to primary school.
The initiative is backed by a pool of professionals, including teachers, social workers, healthcare and educational therapists and other volunteer partners.
About nine in 10 children under the programme come from families with a household income of below S$3,000 a month and the majority live in rental flats.
Announcing the third phase of the programme on Wednesday (May 23), Lien Foundation said that over the next five years, Circle of Care is projected to serve at least 1,800 at-risk children from low-income families and have a presence in at least 30 pre-schools.
For now, it supports 325 children in 10 pre-schools, of which about a third have progressed to formal schooling.
With pre-schoolers moving on to mainstream schools, the number of partner primary schools also go up from two to seven.
Of the S$12 million to be invested, Lien Foundation will be contributing S$10 million, new partner Quantedge Foundation has pledged S$2 million, while Care Corner Singapore will be putting in S$750,000 in the form of manpower resources.
The bulk of the funds will go into providing services, while the rest will go to investments in programme design and professional development, evaluation, and developing an IT system for data collection, for instance.
The programme will see more collaboration with existing pre-school operators PAP Community Foundation (PCF) and the Singapore Muslim Women's Association (PPIS), and new pre-school partner Presbyterian Community Services.
Centres under these three pre-school partners will be involved and they will be grouped into three regional "clusters" by 2023, namely Queenstown-Buona Vista for the central region, Taman Jurong-Ayer Rajah in the western region, and Woodlands in the north.
A team of social workers and social work associates, led by a senior social worker, will oversee each cluster and coordinate access to healthcare and student care services as well as grassroots-led enrichment programmes.
KEEPING AN EYE ON CHILDREN'S HEALTH
To improve access to healthcare for working parents who may be time-pressed to take their children to hospitals or clinic visits, or who lack access to information on available services, the National University Hospital (NUH) has also been roped in conduct health and development screening and to include children from as young as 18 months old. 
Social workers under Circle of Care can help families make appointments such as at polyclinics or other specialist clinics, and regularly take part in interdisciplinary team meetings to ensure there is follow-up action, for instance.
In the past year of conducting health and development screenings across nine partner pre-schools, Circle of Care found that cases of delayed language development and undernutrition were prevalent, for example.
Dr Chong Shang Chee, head and senior consultant at NUH's Child Development Unit, and special adviser to Circle of Care, said that many of the children had "poor dietary habits" such as snacking on calorie-rich food without much exercise, having excessive screen time by watching too much television, and sleeping at "odd hours" before being sent to the childcare centres in the early mornings.
They also found the children had missed vaccinations or polyclinic visits, had poor dental hygiene and did not follow up on check-ups for their chronic conditions such as asthma, she added.
"We are not able to always give parents such information at the clinic, but the Circle of Care's interdisciplinary team can also be our allies to help talk to parents about these issues... so there is a very structured approach to address them," she said.
Agreeing, PPIS' president Rahayu Mohamad noted that such a model would give teachers more support and allow them to tap the expertise of the social workers and healthcare professionals. PPIS has two pre-schools under the scheme, and two more will be added by 2021.
LACK OF AMBITION TO ADDRESS PROBLEMS
Last week, Parliament debated on how tackling inequality is a national priority as social stratification takes root.
Weighing in on the issue, Lien Foundation's chief executive officer Lee Poh Wah said that public education is no longer the "great social equaliser like it was in the last century".
Besides that, children experiencing persistent poverty are at "higher risk" of poor health, lower educational attainment and are likelier to be entrenched in poverty as an adult, he said.
While these unequal opportunities and stagnant social mobility is "corrosive" to society, Mr Lee's view is that there is a lack of ambition to address these festering "pockets of deprivation".
He questioned if Singaporeans want to see a "permanent underclass" where people are deprived and demoralised, to have "an apartheid society where the 'haves' have it all".
However, he acknowledged that tackling inequality is a "tricky" issue that should be seen as a shared responsibility from both the community and the Government.
Responding to an argument put forward by sociologist Teo You Yenn about how a focus on early childhood education risks intensifying the "education arms race", he agreed that it is not about "being fixated" with honing reading and numeracy skills at a younger age.
Rather, it is about shaping non-cognitive behaviour such as children's ability to pay attention, helping them inculcate good habits, character and values, and cope with stress and adversity, Mr Lee said.