Woman dies after savage beating, man jailed two years
SINGAPORE — Using clothes hangers and a belt, he beat his girlfriend savagely for two hours until she started to shiver, and foam at the mouth.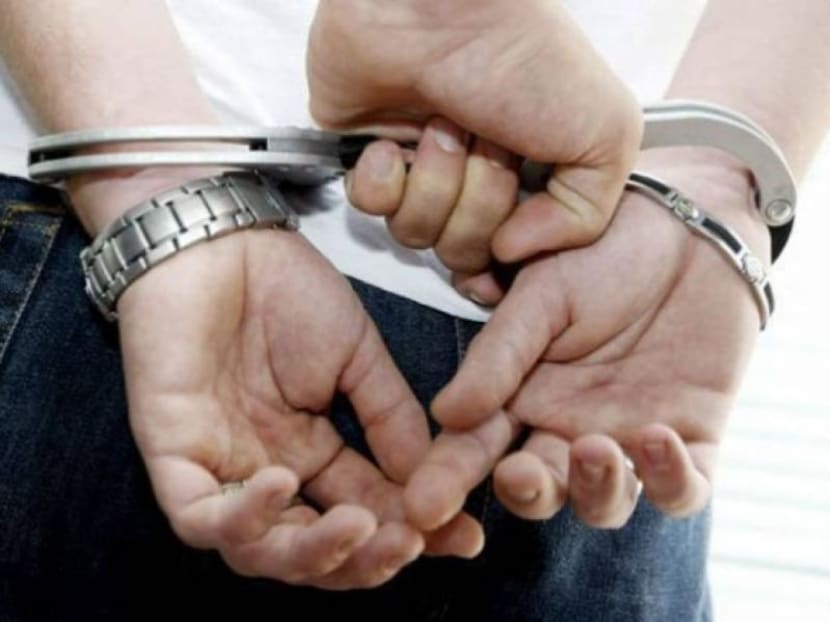 SINGAPORE — Using clothes hangers and a belt, he beat his girlfriend savagely for two hours until she started to shiver, and foam at the mouth.
Even when she struggled to breathe, Zulkifri Said did not bother to call an ambulance. Instead, he asked his mother for a gown and headscarf to cover up her bruises so she could be dumped in a wheelchair at the foot of the housing block — although he decided otherwise eventually and fled to Malaysia.
It was not until a week later that Nur Syirin Hamzah's badly decomposed body was found in his flat, because a neighbour complained to the police about a stench of "rotten meat".
On Wednesday (Aug 23), Zulkifri, 28, was sentenced to two years and three months' jail. He faced 11 charges, including seven for voluntarily causing hurt, for which the maximum punishment is two years' jail, or fine up to S$5,000, or both. As the victim was so badly decomposed, the cause of death could not be ascertained. This made it hard for more severe charges to be pressed against him.
In their submissions, Deputy Public Prosecutors Christina Koh and Dwayne Lum said: "While the cause of death was eventually unascertainable due to the advanced stage of decomposition (her) body had been found in, (her) last moments on earth must have been terrifying and painful ones — following the beatings, she began convulsing until she died."
Zulkifri's disregard for her safety and health was "chilling", and even as she was dying, he opted to "save his own skin", they added. The court was also told that Zulkifri's previous brushes with the law include causing hurt by dangerous weapons or means, housebreaking and sexual offences.
Syirin, 20, met Zulkifri in August 2016, and decided to dump her boyfriend Noorman Daud, who was serving time in prison. In the same month, she moved in with him to a Banda Street rental unit. Zulkifri started abusing her soon after, slapping her and snipping off her hair.
In early September, Zulkifri, who was unemployed, found out Mr Noorman would be released on Sept 13. Using Syirin's Facebook account, he sent a message to Mr Noorman, requesting a chance to speak. He also asked his aunt, who knew Mr Noorman, to pass the message that Syirin was dating him.
On the afternoon of Sept 15, Zulkifri asked to see Syirin's Facebook account to check for a reply. When she refused, he got angry and punched her twice on her chest, leaving a bruise.
At around 7.30pm, Zulkifri's aunt called to say Mr Noorman wanted to talk to Syirin. Zulkifri refused, and she hounded him about it. At around 9.19pm, he decided to throw Syirin out of his flat to avoid trouble with Mr Noorman.
She refused, and he started to rain blows on her, striking her face, body and hands, for nearly five minutes. His mother, who was in the flat, asked him to stop, but to no avail.
At around 10pm, Zulkifri's aunt called again, and he tried once more to evict Syirin. This time, he reached for a belt on the sofa to whip her torso and limbs, and grabbed several clothes hangers to strike her arms and thighs.
Throughout, Syirin clung onto him and cried, without dodging.
About an hour later, Syirin started shivering uncontrollably on the floor. Zulkifri carried her to the bed, where she said "Hot, hot" in Malay in between tears, and her body starting stiffening. He checked on her minutes later and found she was foaming at the mouth and grinding her teeth. Her breathing was also unstable.
Zulkifri considered calling for an ambulance, but changed his mind to avoid being questioned about her injuries. He then dressed her in a gown and headscarf to hide her injuries, with the intention of abandoning her in a wheelchair at the void deck. But he dropped the idea and put her back on the bed. He tried to resuscitate her when her breathing became inaudible. By 11.45pm, Syirin stopped breathing.
Zulkifri placed a prayer book on her chest to perform a ritual, covered her body with a white blanket and her face with a white towel, and skipped town with his mother. They left their two cats with a relative and took a taxi to Johor Baru between 3.30am and 4am. 
A week later, their next-door neighbour called the police about the odour. Officers broke in to find the body. Zulkifri and his mother ran out of money and returned to Singapore the next day. Within hours, they were arrested. His mother was given a stern warning for not reporting the death of Syirin.