Woman Up: From job interview to the boardroom, gender bias often follows women through each step of the career ladder
SINGAPORE — At the start of this year, Valerie joined a multinational company in the finance sector as a fresh graduate in an analyst role. Six months into the job, her manager ordered her to fetch him a glass of water.
The Government's White Paper on women's development, which was submitted to Parliament earlier this year, laid out various ways that public policy can and should be used to promote gender equality in Singapore. But policies can only go so far if mindsets don't change. In this four-part Woman Up series, TODAY takes a look at the ways in which societal biases and perceptions are still holding women back from true equality — and why it's a problem men should also care about. This is the second instalment, which looks at gender bias at the workplace. The first instalment was on the role of women at home.
Women have made huge strides in the workplace over the past few decades but interviews with various women at different stages of their careers show that there are still some stubborn biases that remain
Women are still being asked about whether they plan to start families during job interviews, while other face discrimination once they get pregnant or give birth
Even when they manage to climb to the top, the boardroom can be an unfriendly place to women, female leaders say
While women can take steps to help each other out, it is also time for male allies to step up and support their colleagues, they add
SINGAPORE — At the start of this year, Valerie joined a multinational company in the finance sector as a fresh graduate in an analyst role.
Six months into the job, her manager ordered her to fetch him a glass of water. She found it offensive but she agreed to do so anyway because she was new and did not want to ruffle any feathers. 
"As I was about to take his water bottle, he said that he was joking and that women are always so eager to please men," the 27-year-old recounted. 
She, like many other women who spoke to TODAY for this article, declined to be named as she is still working at the same company.
"I walked out and in response, he said 'Women are always sulking'." 
Yes, it's 2022 and women are still receiving comments like these at work. 
In interviews with 13 working women and two women's groups, TODAY found that gender discrimination is still alive and well across various industries, in companies big and small and faced by women at all levels of their career, whether rookie or board member. 
To be fair, women in Singapore have made huge strides at the workplace over the past several decades, with the Republic taking the top spot globally for having the highest percentage of female chief executive officers, according to a Deloitte report released this year. 
To further promote equality, Prime Minister Lee Hsien Loong announced during last year's National Day Rally that the Government will be introducing a set of laws to better protect workers against discrimination based on nationality, age, race, gender and disability.
And then in March this year, Parliament endorsed the first ever White Paper on women's development, which included recommendations such as the introduction of new workplace fairness legislation and the entrenchment of flexible work arrangements and professional development programmes for women. 
Many companies, too, have taken steps over the past decade or so to implement initiatives such as diversity training and flexi-work programmes to promote gender equality.
But laws and policies can only do so much as long as some stubborn biases remain, many interviewees said. 
Women with decades of working experience told TODAY that they have certainly seen progress since they first started work, with greater awareness of gender discrimination and more opportunities for advancement.
But they add that women today face new challenges.
More are becoming professionals, while still bearing a disproportionate burden of household duties and caregiving. And so they are juggling more responsibilities overall and are sometimes penalised at work for it.
And the fact that there is more awareness about gender equality these days has also made discrimination harder to pin down and call out.
Several women told TODAY about situations where they strongly suspected that they were being subject to gender bias, but they had no real evidence because their colleagues were careful not to be overtly sexist.
This comes hand in hand with another trend highlighted by several female leaders of "diversity washing", where organisations implement superficial diversity policies that look good for their brands but fail to effect any change. 
Ms Nurul Jihadah Hussain, the founder of The Codette Project, an initiative to support minority women in tech, said that too often, companies are quick to pat themselves on the back after hiring a few people from diverse backgrounds and call it a day.
"Companies are pointing at one or two individuals, who may be exceptions, and saying 'We are doing okay'. What they should do instead is to ask themselves: 'We have these individuals and that's great, but how can we do better?'"
In September last year, Manpower Minister Tan See Leng said that the Tripartite Alliance for Fair and Progressive Employment Practices (Tafep) receives an annual average of 49 gender-related discrimination complaints between 2014 and first half of 2021, behind nationality and age-related discrimination complaints. 
Meanwhile, a 2020 survey by the Singapore Chinese Chamber of Commerce and Industry that polled 384 respondents, 67 per cent of whom were women, found that four in 10 women had experienced gender discrimination in the workplace. However, only 12 per cent of them had made reports. 
In another survey published in 2021 by market research consultancy Blackbox, which polled 2,000 Singaporeans on their perceptions, attitudes and experiences with gender inequalities, 20 per cent of the female respondents said they had missed out on job promotions because of their gender.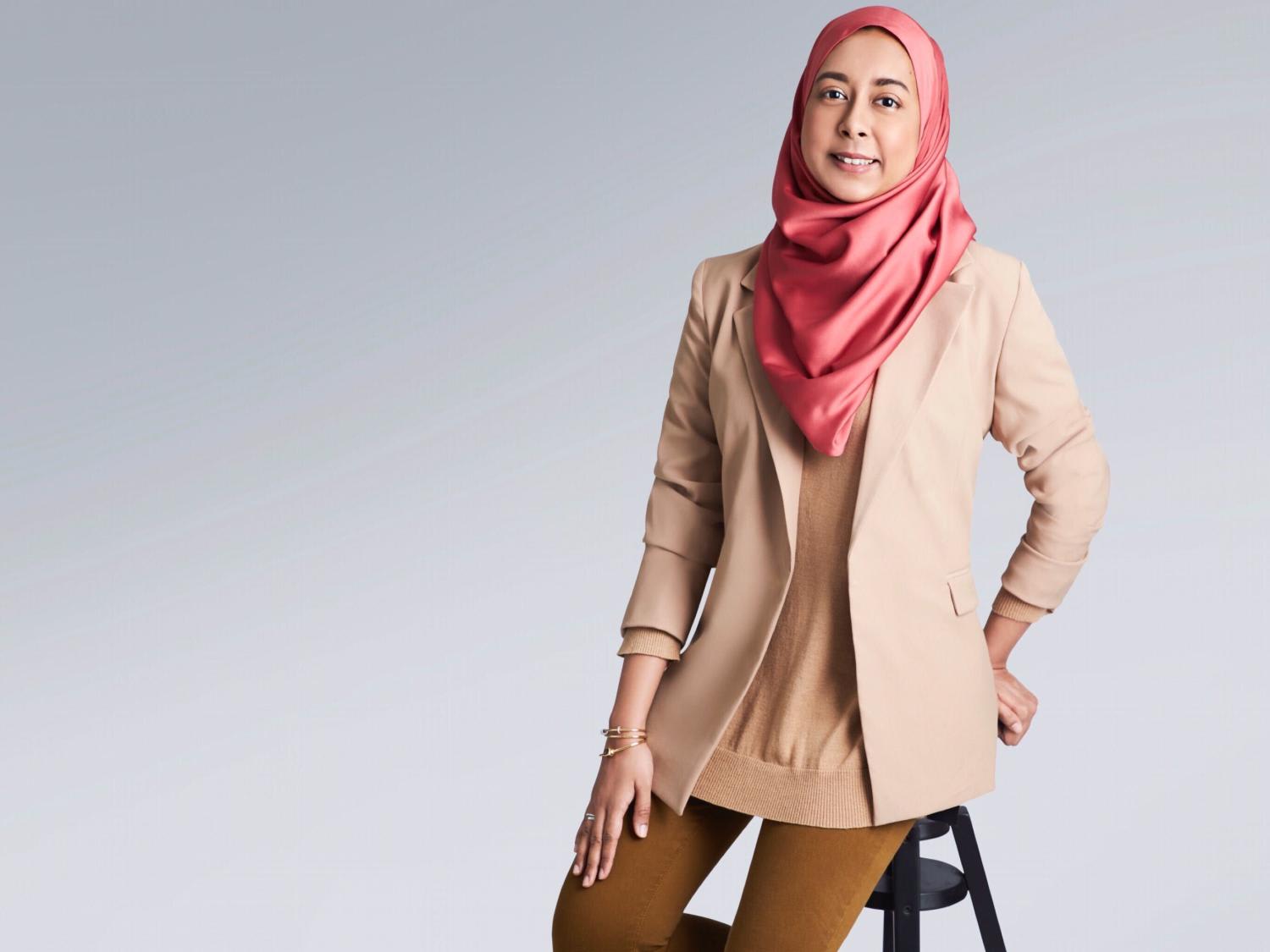 WHEN HAVING A FAMILY MEANS BEING PENALISED AT WORK
A woman who wanted to be known only as Rachel said that when she was applying for jobs as a fresh graduate, she was asked at two separate interviews with public sector agencies if she had plans to get married and settle down in the future. 
Rachel, now 36 and a chief marketing officer at an advisory firm, said she decided to speak up at one of these interviews: "I found it extremely offensive but I knew that if I called it out, it would be game over. But I called it out and said 'I don't think you would be asking this question if I were a male.'"
This incident may have happened about a decade ago but Ms Sher-li Torrey, the founder of Mums@Work, a social enterprise dedicated to supporting women to find work-family balance, said that hiring managers have found ways to ask the same question in disguise. 
For example, earlier this year, a mother of two children told Ms Torrey about how she was asked at a job interview if she "liked big families" and if she herself came from a big family. 
"It was the follow-up comments that got her to realise what the male employer was probably implying: 'Our team works very long hours. If you join us, you will be the only other parent.'" 
Ms Torrey said this question, which is typically only directed at female candidates, is indicative of gender bias.
"The fact that you would ask this of a female interviewee means you expect a female employee with kids to not be able to contribute as much, or that their choosing to have kids will affect productivity," she said.
"Would you ask a male interviewee that? And if no, why not? That answer alone is already proof of gender inequality."
Once past the interview, a working woman who chooses to start a family might then face more bias, especially in organisations with a culture of working around the clock at the expense of a healthy personal or family life. 
When Ms Rasyida Samsudin Paddy was still at her previous company, she got pregnant with her first child.
She soon began noticing that she was increasingly being left out of certain group discussions and grew worried that once she gave birth, she would not be able to keep up with the company's culture of regularly working past midnight. 
"Nobody said to my face that I couldn't get certain opportunities because I was pregnant. Instead, it was a group of people getting together without me and I was not in the loop on information or opportunities that I could have otherwise gotten," said the 33-year-old, who is now a senior marketing manager at a multinational firm.
"There was a lot of anxiety on my part... Was I expected to pull late nights again, which seems to be a celebrated attribute for employees in my organisation? Would people talk behind my back about how I am not a team player when I need to leave at 6pm to pick up my kid?" 
In another incident, Ms Paddy was asked by a colleague at the same former company to wear loose clothes before a business pitch to "hide" her pregnancy from her clients. 
"I also wasn't quite sure whom I could report the incident to. It was a small and medium enterprise so human resource structures and policies were not so clear," she said. 
A spokesperson from SheSays Singapore, an organisation that runs free events and mentorship for women across different industries, said Ms Paddy's case is far from unique, as the organisation continues to hear of women missing out on big projects after returning from maternity leave.
A spokesperson from United Women Singapore agreed, saying that women are still perceived as the main caretaker of the household and children, while men are viewed as primary breadwinners.
In 2020, the Ministry of Manpower (MOM) conducted its first-ever nationwide study on the gender wage gap, which revealed that in 2018, women were still earning 6 per cent less, on average, than a man with the same job in the same industry, and of the same age and educational qualifications. 
Among the possible reasons cited for this gap were women's propensity to play the role of the primary caregiver at home and hence are more likely to take time off work, and gender discrimination. 
THE INSIDIOUS NATURE OF BIAS
Sometimes, gender discrimination is not always so easy to identify. 
Several of the women who spoke to TODAY found it hard to prove that the painful experiences they were recounting were really due to gender bias, because the cues were subtle and the offenders were certainly not going to come right out and admit it. 
Take Sharon, 36, for example.
She is a senior leader at a communications agency who manages a team and calls the shots, but a particular client of hers will always insist that he wants her chief executive officer, a man, to be present at all meetings. 
This may not necessarily be due to sexism, but Sharon says this client also often makes patronising remarks that leave little doubt in her mind that gender bias is at play. 
For example, the client once said during a conference call: "Since your CEO allowed you to join the call, I want to say how great Sharon has been in replying to emails promptly!"
Meanwhile, 40-year-old teacher Sharifah recounted how when she gave birth to her second child last year, her job grade suddenly dropped from the usual B- or C to a C-.
She was shocked and asked her supervisor if it had anything to do with the fact that she had gone on maternity leave during the year, but he brushed her off and insinuated that she was naive for even bringing that up as a possibility. 
"He kept saying I hadn't done enough, but he couldn't really explain what I could have done more," she said.
The conversation left her dissatisfied and ultimately feeling like she was being marked down for her maternity leave, despite her supervisor's denial. 
Another interviewee, Priscilla, a lawyer in her early 30's, said she felt like a "diversity hire" at her previous law firm, where three-quarters of the staff were men. 
She recalled instances last year when her former boss was verbally abusive and shouted at her in front of others. She also noticed that he did not give the same treatment to her male colleagues and often compared her with her male colleagues, telling her she was not as "technically capable" as they were. 
She said: "Just because some people claim to be pro-women and supportive of women, it doesn't mean that they are." 
Sometimes, being subject to constant discrimination can lead someone to start doubting themselves and questioning their self-worth.
This is happening to Amelia, a technical writer, who said that she is often spoken to "like a kid" by her male colleagues. 
"It makes me wonder if I really understood the subject... Sometimes when they speak to me like this, I'm not really sure if I'm doing the right thing and the quality of work that I churn out might not be as great," she said.
"I fear being looked down on, so I will end up not asking (for help). I will just ending up Googling it, which leads me into a big spiral and then I take forever to finish (my work)."
Such moments of self-doubt can have longer-term ramifications on women's careers: According to an article by Harvard Business Review in 2018, 20 per cent of women never negotiate at all when it comes to their salary. 
"A common barrier women in our community face is that they don't feel like they have the confidence their male colleagues have when negotiating career advancements," said the spokesperson from SheSays Singapore.
"In organisations where the concept of 'if you don't ask, you won't get' is accepted, and often celebrated, if a woman doesn't initiate conversations about her career, they often don't happen at all." 
BREAKING INTO THE BOYS' CLUB
The spokesperson from SheSays Singapore said many women are still getting passed up for job opportunities because hiring managers believe that clients or customers would be more receptive to men, for example in industries such as the automotive sector.
Once women do reach higher levels of the career ladder, other challenges await, such as the presence of longstanding "boys' clubs", which block their access to the top positions of their organisations.
Ms Karen Loon, a committee member of BoardAgender, which provides mentorships to women interested in joining corporate boards, said this is a legacy issue.
"When women get older, historically, they didn't take on board roles or they retired and did other things. A lot of the board roles went to men when they retired, as a retirement job. I don't think there has been that history of women doing that."  
Ms Loon, who was formerly PwC's Singapore and Asia-Pacific diversity leader, said this means that today, women do not have the same networks that men do to help launch them onto corporate boards.
"For women, they are probably less visible to the (chairmen of the boards). They have had less exposure in the boardroom because they have had different leadership experiences." 
And once they do manage to break through that glass ceiling into the boardroom, more hurdles await. 
In 2016, Ms Anna Haotanto, the founder of a financial, investments and career platform for women in Asia, The New Savvy, and president of the Singapore Management University Women Alumni, joined a corporate board. 
The first time she joined a meeting, and after everyone had introduced themselves to one another, one of the committee members asked her to explain why she felt she deserved to be at the table.
To which she responded: "Why aren't you asking everybody else?" 
Her response, she said, left him speechless. 
Ms Koh Hui Hwa, the head of allied health and patient experience at IHH Healthcare, said that the greatest challenge a female board member faces is being the "youngest female leader in a meeting room full of men" and it is especially challenging if she has not worked with these men before. 
Ms Koh, who currently sits on two boards and was previously a committee member of non-profit organisation Women Leaders in Action, added that female leaders face more pushback from their underlings too.
"Men are expected to be assertive and confident, so co-workers welcome their leadership. In contrast, women are expected to be nurturing and collaborative, so when we lead, we go against expectations, and often face pushback from both men and women." 
She added that women are often called "aggressive" for pushing her ideas, while men would be seen as "confident" or "strong" for doing the same. 
SO WHAT IS TO BE DONE?
Ms Nurul of The Codette Project suggested building a strong network of connections with other women and holding meetup sessions that are inclusive for all women.
Echoing her sentiment, Ms Koh said women should seek out female mentors who can serve as role models in the workplace. 
Women can also speak up more and communicate their boundaries with male colleagues, who might sometimes be ignorant of such issues, and they should also speak up for fellow women who are facing a toxic situation at work, said Ms Haotanto. 
She said: "Someone younger or more junior may not dare to do it, so if I call it out, I'm doing someone else a service." 
But the onus should not just lie on women — men must also step up to act as sponsors and allies for gender equality, female leaders said. 
Said Ms Loon: "Men actually have a big role to play because they usually are the ones in leadership positions and they have a role not just to say 'Yes, I think (equality) is important,' but actually to take positive action and to support and sponsor women." 
Some examples of this could be lobbying for women and providing material opportunities to female colleagues, she said.
Still, this can be easier said than done. Mr Charlie Huang, 41, who works in financial services, told TODAY that he has heard his superiors pass sexist comments in the workplace.
It makes him uncomfortable, but he often feels that pushing back or calling out such comments would only backfire against him and affect his relationship with his bosses.
"The boss asked 'Why do you need to take such a long paternity leave?', thinking that women are in charge of the work with the newborn. It might be the case for breastfeeding, but men can do bottle-feeding and other chores in the house and help out," he recalled of one such incident. 
He added that when faced with remarks like these, especially if they come from a superior, people tend to laugh them off in order to preserve workplace collegiality.
"Once you disagree, it makes the interaction awkward — there's the sense that this guy doesn't share my views," he said. 
But others say they have drawn lessons from witnessing sexist comments and experiencing hostile work environments. 
Mr Terrence Yong, 46, who has been in the tech industry for more than a decade, said sexist jokes and comments were not uncommon in the early 2000s, especially since the industry was male-dominated. 
He recalled an incident when a female managing director called on her female subordinates to wear "higher heels and lower skirts". 
"The irony is that this came from a woman. At that point in time, because a woman said it, the other ladies, who were sales executives, just said 'Okay, the boss said so'," he said. 
When he moved to a different firm and rose through the ranks in 2015, he vowed to create a more diverse and healthy work environment as he believes it benefits everyone. 
"In the early 2000s, there would be a lot of cursing and swearing and somehow that was part of the tech culture. The overall culture is very masculine — like I need to prove my point by speaking louder or using strong language and there's intimidation… As I moved up the ranks, I said that I don't want people to go through this," he said. 
He agrees that male allies are needed to speak up for women in the workplace. For example, a woman may be called "too sensitive" when she speaks up against a sexist comment, but a man is less likely to be told the same, said Mr Yong. 
"That's why you need male allyship. But also, I've got two older sisters, my mum and wife — would I want someone else making these comments to them?" he said. 
Some men may be resistant to change because they believe they are not immediately affected by unfair hiring practices or work cultures. 
To them, Ms Nurul would say: "This is not a zero-sum game. This is an issue where there is enough for everyone... It makes sense for us to do things like improve childcare leave, introduce child-friendly spaces or disability-spaces.
"It doesn't make things at work worse for someone else (if you provide equal opportunities to women), it just means that more people can enjoy that space. We need to shift away from the perspective where we don't care about something because it does not affect us."