Yale-NUS dissent module: Tommy Koh, arts figures back playwright Alfian Sa'at after Ong Ye Kung criticism
SINGAPORE — Several prominent figures in the arts community — as well as Ambassador-at-Large Tommy Koh — spoke up for playwright Alfian Sa'at, who was singled out by Education Minister Ong Ye Kung in Parliament earlier this week for his role behind a scrapped Yale-NUS module on dissent and protest.
SINGAPORE — Several prominent figures in the arts community — as well as Ambassador-at-Large Tommy Koh — have taken to social media to speak up for playwright Alfian Sa'at, who was singled out by Education Minister Ong Ye Kung in Parliament earlier this week for his role behind a scrapped Yale-NUS module on dissent and protest.
In response to queries from TODAY on the reaction to Mr Ong's remarks in Parliament, a Ministry of Education (MOE) spokesperson on Tuesday (Oct 8) set out the context for Mr Ong's speech on Monday, which was intended to draw attention to the "difference between studying and researching resistance, and teaching students the techniques of resistance". The spokesperson also reiterated that universities have to "exercise judgement on the course content, as well as the person advocating and delivering it".
As Mr Alfian's writings are public, "people can and should form their own conclusions about his beliefs and how he feels about Singapore", the spokesperson said. 
Meanwhile, in a Facebook post on Tuesday, Mr Alfian has urged supporters not to personally criticise Mr Ong over his comments in Parliament.
In Parliament, Mr Ong had said that individuals such as Mr Alfian may use the autonomous universities here "to conduct partisan political activities to sow dissent against the Government".
Several prominent figures rallied around Mr Alfian after Mr Ong's remarks. Veteran diplomat Professor Koh wrote on his Facebook page on Tuesday: "We should not demonise Alfian Sa'at. He is one of our most talented playwrights. I regard him as a loving critic of Singapore. He is not anti-Singapore".
"It is of course true that some (of) his writings are critical of Singapore," Prof Koh said, adding: "But freedom of speech means the right to agree with the Government as well as the right to disagree".
"I feel that I should defend him at this moment when he must feel discouraged and worried and friendless," he said.
There were others, meanwhile, who made derogatory comments about Mr Ong, Mr Alfian noted in a Facebook post on Tuesday (Oct 8), as he urged his supporters not to get personal.
"Whatever we do, we should not hit other people's noses. And I take this to mean that the exercise of our rights, including our rights to criticism, should not cause harm… to another individual," he wrote.
He added: "I'd like to make an appeal here for commenters to avoid making their criticisms personal. You can direct your criticisms instead at policies, programmes, agendas, ideologies".
"You can question how the Government has chosen to define 'academic freedom'. Those things don't have noses that you might accidentally break."
In the response on Tuesday, the MOE spokesperson said Mr Ong agrees with Prof Koh's view on freedom on speech, noting that he had said in Parliament: "Individuals…are entitled to their views and feelings about Singapore. They can write about them, vent them on social media, and even have a following."
"Minister Ong then said: 'But we have to decide whether we allow such forms of political resistance free rein in our education institutions, and even taught as compulsory, credit-bearing programmes'," the spokesperson pointed out. 
The spokesperson added: "This is the key issue that the parliamentary reply sought to address. Our universities are committed to protecting academic freedom. But they also recognise that there is a difference between studying and researching resistance, and teaching students the techniques of resistance."
WHAT THE EDUCATION MINISTER SAID
In his comments on Monday, Mr Ong was fielding questions from Members of Parliament over the Yale-NUS out-of-classroom programme, titled Dialogue and Dissent, which was cancelled on Sept 13, about two weeks before it was due to begin.
Mr Ong said, among other things, that educational institutions "should not work with speakers and instructors who have been convicted of public order-related offences, or who are working with political advocacy groups funded by foreigners, or who openly show disloyalty to Singapore".
He was referring to some of the proposed speakers who were listed in the Yale-NUS dissent programme, as well as Mr Alfian, who curated the list of activities and was slated to conduct the programme in September and October.
Get TODAY's headlines delivered to your mobile device! Join our Telegram channel here: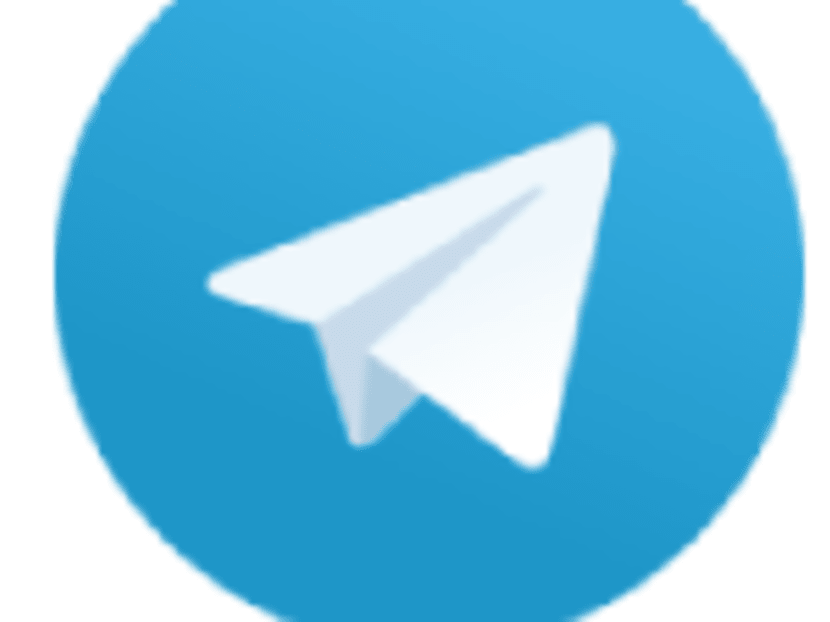 Mr Ong cited a poem that Mr Alfian wrote in 1998, which, he said, "gives you a flavour of his thinking". He quoted the following excerpt from the poem, titled Singapore You Are Not My Country:
"Singapore, I assert you are not a country at all.
Do not raise your voice against me,
I am not afraid of your anthem
"...how can you call yourself a country, you terrible
hallucination of highways and cranes and condominiums ten
minutes' drive from the MRT?"
Mr Ong added that though "we might concede some artistic licence", he believes that Mr Alfian "continues this attitude consistently in his activism".
'I'M NOT AN ACTIVIST': MR ALFIAN
On Monday, Mr Alfian wrote in a Facebook post that he wanted to refute the minister's assertion that he rejects symbols of the state such as the anthem.
He noted that Mr Ong had not quoted the line of the poem in full, and did so in his post:
"Do not raise your voice against me,
I am not afraid of your anthem
the bark of my sapless heart"
Mr Alfian argued that "just stopping on the word 'anthem' might suggest that I am somehow rejecting symbols of the state".
However, he noted that "the whole line makes clear that I have grown up with the anthem as a Singaporean, that it bleeds from my heart, and that in spite of saying 'I am not afraid of your anthem'... I am actually afraid of hearing it and having it rouse patriotic feelings in me".
"I am afraid of this patriotic love because it is so involuntary, it comes from a primordial and irresistable place from deep inside," he added.
"I am afraid of these volcanic feelings because I want to protect myself from loving something too much," Mr Alfian said.
Of the latter portion that was quoted, Mr Alfian said that what he wrote is "a fair critique of (the) relentless development and destruction of built heritage that has made many Singaporeans feel unmoored from their surroundings".
"I believe a country needs to be more than the sum of its construction projects and prime real estate," he added.
Mr Alfian then clarified that contrary to what Mr Ong said, he does not consider himself an activist. "I consider myself primarily a writer and a playwright," he said.
He ended his post with a question posed to the minister: "The honourable minister talks about the importance of academic freedom on campus in Singapore. Now one asks, what about freedom of expression in the arts?"
THE ARTS COMMUNITY RESPONDS
Various members of the arts community in Singapore have also taken to social media to speak in support of Mr Alfian.
Actress and former Nominated MP Janice Koh wrote on her Facebook page on Tuesday that "what we truly need, more than ever, is an appreciation of loving critics and critical lovers".
Meanwhile, singer Joanna Dong said: "I am now more convinced than ever that the study of literature, specifically practical criticism, is as essential to education as literacy itself".
Other members of the arts community — such as founder and artistic director of The Necessary Stage Alvin Tan and writer Ng Yi-Sheng — have also voiced their support for Mr Alfian either by reposting the poem on their Facebook pages in full or by sharing other works penned by the playwright.
Local poet Joshua Ip noted that acclaimed poets such as Prof Edwin Thumboo and Dr Lee Tzu Pheng have also published work that have been critical of Singapore in the past and remain respected figures of the literary community.
Quoting from Prof Thumboo's poem May 1954 and Dr Lee's poem My Country and My People, Mr Ip wrote: "These critical lines come from probably Singapore's two foremost living poets by historical reputation. Pore through the history of Sing Lit (Singapore literature) and you'll find poet after poet so in love with our little country that they'd bother lyrically bemoaning what they didn't like about it, at potential risk to life, liberty and future career advancement".
Mr Ip then pointed out that Dr Lee's poem was banned from the radio and Prof Thumboo was jailed for publishing material that the Government at the time considered offensive.
"I think holding a protest sign workshop is silly, but there's a vast difference between that and insinuating Alfian hates Singapore.
"Singapore You Are Not My Country inspired an entire generation of Singapore-loving chest-thumping nationalist poets, including me, to write reams and reams of nation-obsessed poetry engaging with the chest-thumping exercise of loving Singapore," he said.
AWARE NOT INVOLVED WITH DISSENT MODULE
In Parliament on Monday, Mr Ong also said that the Association of Women for Action and Research (Aware) was listed in the itinerary for the Yale-NUS College module on dissent, despite not agreeing to participate even though they had received an invitation.
However, in a media statement on Tuesday, the MOE clarified that Aware had not received an invitation to participate in the module.
"Aware has since clarified with MOE that they did not even receive an invitation, and that they were added to the itinerary without their knowledge, and had nothing to do with the project," the statement said.