Youth admits stealing S$31,000 from grandfather while on probation for theft, cheating offences
SINGAPORE — While on probation, a 20-year-old reoffended and stole at least S$31,000 from his grandfather, who reported him to the police.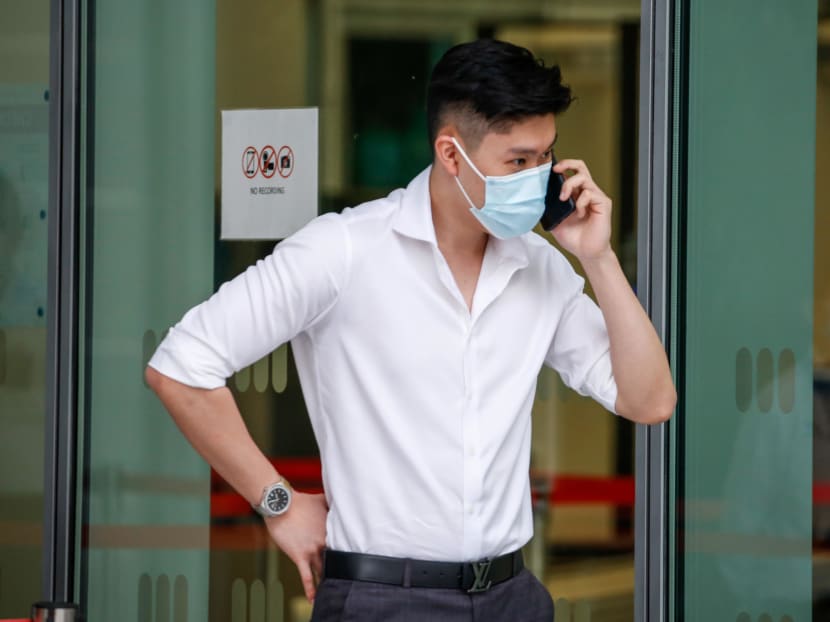 Darren Kwok Yew Feng, 20, stole at least S$31,000 from his grandfather
He also cheated an insurance agent into lending him S$3,600 for policies he did not buy
He committed his offences while on probation for previous cheating, theft and computer misuse crimes
SINGAPORE — While on probation, a 20-year-old reoffended and stole at least S$31,000 from his grandfather, who reported him to the police. 
On Thursday (Jan 6), Darren Kwok Yew Feng also admitted in court to lying about paying for an insurance policy in order to get an insurance agent to transfer S$3,600 to him as a loan. 
The Singaporean pleaded guilty to one count of theft in dwelling and another of cheating. Another five counts of forgery will be taken into consideration during sentencing.
Kwok was sentenced before in 2019 to 24 months' probation for nine offences including theft, cheating and computer misuse. Details of his earlier crimes were not stated in court documents.
The court heard that in August 2019, Kwok stole five cheques from his grandfather's bedroom drawer from their home along Hong San Walk in Chua Chu Kang 
Deputy Public Prosecutor (DPP) Sarah Thaker said that Kwok wanted the money to pay for his "personal expenses" and to repay a friend.
After stealing the cheques, he forged his grandfather's signature and managed to encash three of them for sums of between S$9,000 and S$12,000 each that were put into his bank account, totalling S$31,000. 
During this time, he also stole other cheques that were pre-signed by his grandfather and encashed them. Court documents did not state how much money was stolen through the pre-signed cheques.
The next month, his grandfather made a police report after discovering unauthorised withdrawals from his bank accounts.
He told the police that he suspected it was his grandson who stole the cheques from him.
In October 2020, Kwok met twice with an insurance agent from AXA Insurance. They initiated contact on job networking portal LinkedIn, with Kwok saying he wanted to buy some policies.
At the meetings, he signed policy documents and was told he had to make a one-time payment of S$7,200 for the policies.
DPP Thaker said that Kwok told the agent, Ms Cristarika Hannie Wijaya, that he had the money to pay for the policies, but asked to pay in instalments because he needed money for his day-to-day expenses. 
As payment by instalments was not possible, the agent arranged to lend him S$3,600 after he pays for the policies. Kwok then agreed to repay her S$300 every month.
Having only less than S$500 in his bank account at the time, Kwok later made two transfers from the account totalling S$7,200 via Singapore Post's SAM electronic payment system.
He knew that the transaction would not go through.
DPP Thaker explained: "(He) knew that SAM's payment system would show a 'payment details' page indicating the successful transfers of monies to AXA Insurance, notwithstanding that the said transfers had not yet actually gone through."
Kwok then sent screenshots of the transactions to Ms Wijaya.
The agent later found out that the payments did not go through and made a police report.
Kwok has since returned the full S$3,600 to Ms Wijaya. 
He will return to court on Feb 10 for mitigation and sentencing, pending a report from his psychiatrist. He remains out on bail, set at S$15,000. 
For theft in dwelling, he could be jailed up to seven years and be liable for a fine.
For cheating, he could be jailed up to 10 years and be liable for a fine.