Teen who robbed ex-girlfriend of S$40 with kitchen knife gets 18 months' probation
SINGAPORE — After his girlfriend broke up with him, a 17-year-old polytechnic student asked her for the S$200 he had given her when they were still dating.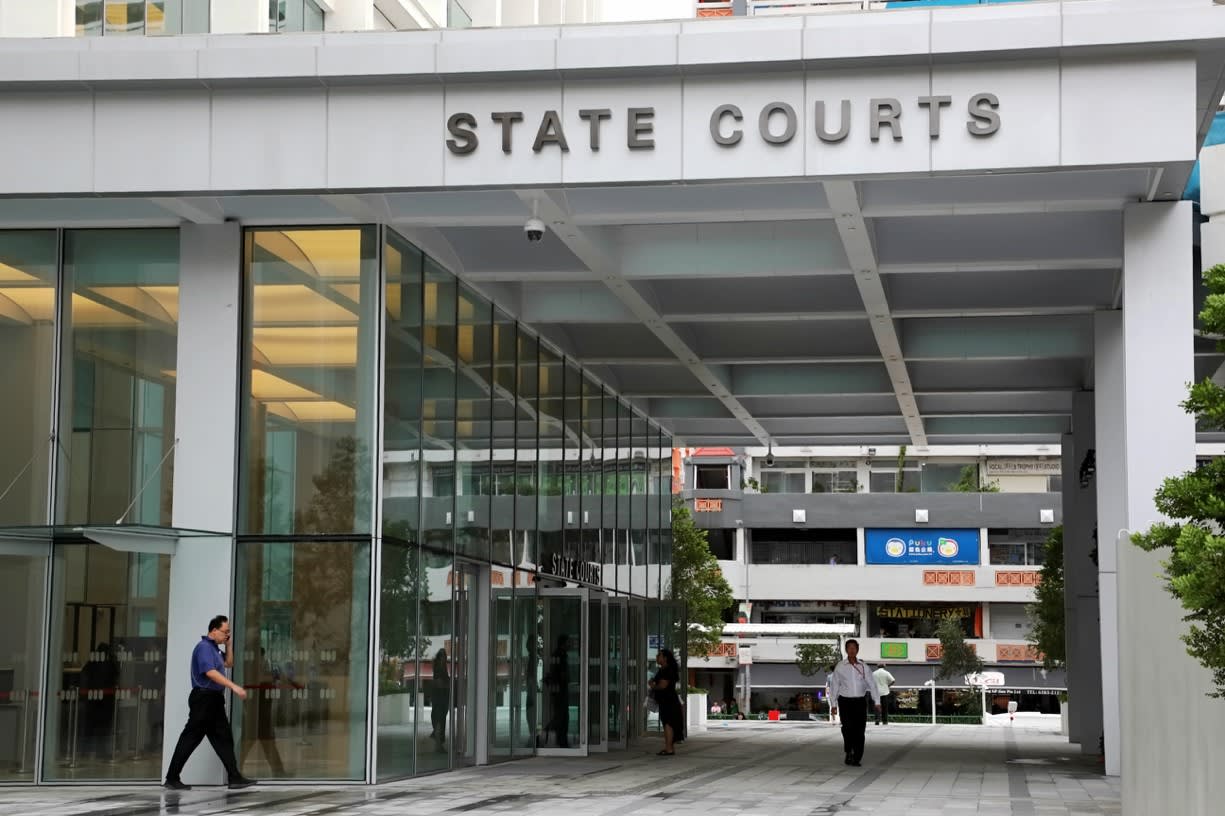 The youth was just about to turn 18 when he robbed his ex-girlfriend of S$40
He had given her S$200 while they were still dating, and he wanted his money back
He threatened her with a knife and told her not to tell anyone, or his friends would come and find her
SINGAPORE — After his girlfriend broke up with him, a 17-year-old polytechnic student asked her for the S$200 he had given her when they were still dating.
When she only returned him S$100, he decided to demand for the rest of the money at her home, bringing along a kitchen knife with him to threaten her into returning the cash.
The youth, who is now 19, was sentenced to 18 months' probation on Wednesday (April 20) for robbing his ex-girlfriend of S$40 while armed with the knife.
The Singaporean cannot be named as he was under 18 at the time of his offence. The Children and Young Persons Act bars the identification of such young offenders.
He had pleaded guilty last month to one count of robbery.
Probation is usually offered to first-time offenders between 16 and 21 years old. This does not result in a recorded criminal conviction and allows young offenders to continue with their education or employment while serving their sentences.
Court documents did not state if he has since graduated from his polytechnic.
The teen hatched the plan to rob his ex-girlfriend, who is a year younger than him, after she returned half of the S$200 he gave her when they were together, the court heard. It was not stated when they broke up.
On Oct 2, 2020, he decided to go to her home to demand the remaining sum back. He went home to his Yishun flat first and retrieved a knife from his kitchen, taking it along with him with the intention to threaten the victim into giving him the money.
He concealed the weapon in a tote bag and went over to her flat at Lengkong Tiga in Geylang, waiting for her at the staircase landing nearest to her unit.
After more than two hours, he heard movement in her unit at around 1am and saw that she was about to leave. He then confronted her, asking her to follow him to the area next to the staircase landing.
There, he pulled out the knife and pointed it towards the side of her neck, while holding her against the wall of the common corridor by pushing against her shoulder with his palm.
He told her: "Don't f*** around with me. You f***ed with the wrong person and I want the money back."
Fearing for her safety, she transferred S$40 to his friend on his instructions.
When the transfer was completed, he pointed the knife at her again and asked her to sit next to him on the staircase.
After she complied, he warned her not to tell anyone about the incident or get her friends or the police involved. He told her if she did so, his "friends" would come and find her.
She managed to escape, ran to a nearby block and went to the 12th floor to call the police. She hid there until police officers arrived.
He then left her block and discarded the knife at a nearby rubbish bin as he was afraid he might be searched by the police.
He made restitution of S$40 to the victim in September last year.
HAS DEPRESSIVE DISORDER
On Wednesday, Deputy Public Prosecutor (DPP) Ben Tan told the court that he had weighed the seriousness of the youth's offence against other factors, such as whether he was a hardened or recalcitrant criminal.
DPP Tan noted that the teenager faces a single charge, and he was diagnosed with a persistent depressive disorder that had a contributory link to his offence and impaired his judgment.
The youth's parents are also willing to supervise him and he had expressed remorse for what he did, added the prosecutor who did not object to probation being imposed.
District Judge Kessler Soh ordered the teenager to remain indoors from 10pm to 6am and perform 60 hours of community service, as part of the probation conditions.
He also has to take his medication and attend psychiatric and psychological treatment sessions as required.
His parents posted a bond of S$5,000 to ensure his good behaviour.
The judge told the youth that he was prepared to give him a second chance and learn from this, and warned him not to commit such an offence again.
Adult offenders convicted of robbing others after 7pm and before 7am can be jailed for at least three years and up to 14 years, as well as given 12 strokes of the cane.