The Asean Super League is dead but no one is mourning its death
The Asean Super League (ASL) has been officially declared dead and truth be told, it comes as some relief to various quarters after months and years of speculation, vague promises and little more.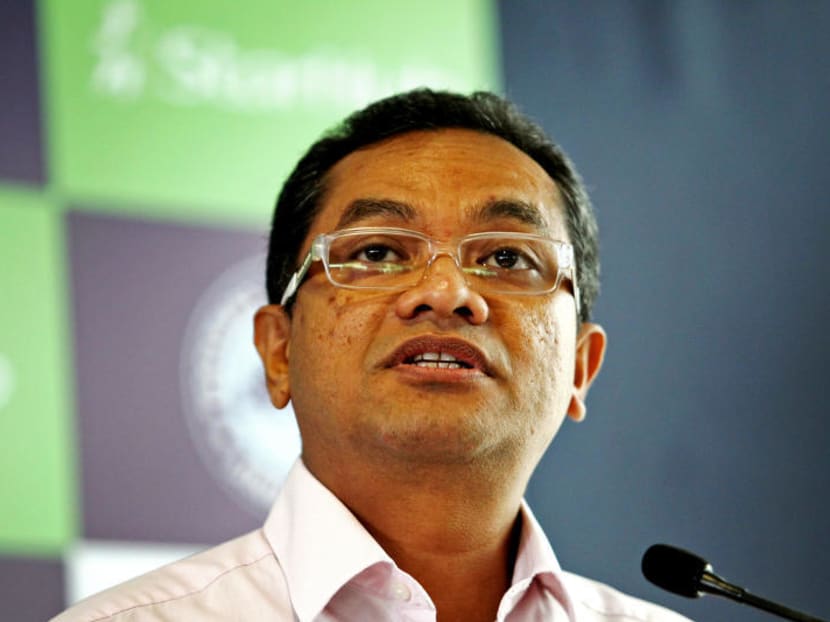 The Asean Super League (ASL) has been officially declared dead and truth be told, it comes as some relief to various quarters after months and years of speculation, vague promises and little more.
But it didn't have to be this way.
There was some excitement attached to the idea, floated back in 2013, that would see 10 or 12 teams from the region getting together and competing in an annual league.
The plan did not go much further and when the start of the tournament was delayed more times than the opening of the Braddell Flyover, then the end was expected.
Mr Azzudin Ahmad, secretary-general of the Asean Football Federation (AFF) said this week that the problems came down to sorting out the schedule, the costs involved and countries wanting to focus on their own leagues.
Mr Ben Tan, former deputy director of development and planning for the Football Association of Singapore (FAS), and now deputy chief executive officer of the Thai Premier League believes the final point is at least a good thing.
"I believe that member associations like Singapore should concentrate on building a strong domestic league first rather than sending one team to play overseas," said Mr Tan. "The foundation of the league is more important."
Another reason for the project's demise, not given by the AFF, was that in April, a new guard took control of the Football Association of Singapore (FAS). With former president Zainudin Nordin, who was set to play a key role in the ASL, out of office, the Super League lost its biggest advocate.
Yet even when Mr Zainudin was in office in place, there was never enough information or promotion.
Doubtless, an adequate supply of both does not guarantee success but without either, there was little public support and less political or corporate will to move forward over numerous obstacles.
In the beginning, there was genuine interest, or at least curiosity, around South-east Asia, and the desire to hear more. Alas, more was not forthcoming.
The Thai Premier League, the strongest in the region, was ready to be persuaded according to Mr Tan.
"We were open to the idea for the project team to sell it to us," he said. "But we were not convinced as there was not enough information There was no concrete plan."
It was the same further down the ladder.
Lanexang United are by some distance the biggest club in Laos. When the Asean Super League was mentioned,the Elephants' ears pricked up in interest but they heard nothing.
"It would have been beneficial to understand the proposal and concept of the Super League in order to sufficiently support the idea," said Mr Kaz Patafta, Lanexang's general secretary. "We were never privy to the underlying details of how it would impact our club, players and member associations."
When potential stakeholders are not engaged, then the tough task of inserting an extra competition into an already crowded regional calendar becomes almost impossible.
"Any calendar needs to be planned very carefully," said Mr Tan. "There are domestic leagues, cups, the Asian Football Confederation (AFC) competitions as well as national team breaks and it is really difficult. Even if you fix it in theory, the practice is different."
AFC competitions can also make the idea of the Super League superfluous, at least for the biggest clubs in the region.
Thai titans Buriram United and Muangthong United are active in Asia as is Malaysian powerhouse Johor Darul Ta'zim.
The idea of playing with teams from Laos and Cambodia was never going to appeal to clubs keen to challenge the bigger boys from Japan, South Korea and China. Last year, both Buriram and JDT publicly said that they had no interest in the tournament.
There may, however, have been interest from teams that have little chance of making it to Asia but these did not seem to be targeted.
Mr Zairil Khir Johari is president of Penang FA in the Malaysian Super League. He wants more games for Malaysian teams and is not convinced that AFC competitions are the solution.
"The question could be asked whether AFC Cup and AFC Champions League has been good for Malaysia. It's still a big question mark," Zairil said, noting that only the wealthy JDT has the funds to compete at that level.
Yet even a team like Penang was unable to get behind the Super League idea. "It is hard to say without more information." Zairil added.
In smaller countries like Laos and Cambodia, there was interest in playing in a competition that would be at a higher level.
"For Lao players, the chance to compete in an Asean Super League would enhance domestic participation rates, development prospects and also establish a pathway for talented players," said Mr Patafta.
"From a commercial perspective, the competition would have enabled viable domestic investment from the private sector due to the scope of audience it had the potential to attract."
Yet talk of a hefty entry fee and annual operating costs that were reported to be as high as S$7 million could have made it extremely difficult even for the relatively well-funded Lanexang to take part. There were rumours that some countries would enter a national team or Under-23 team as well as others sending clubs or creating franchises. It all sounded messy.
"The concept of smaller nations putting in their national teams as their representatives would have had a huge benefit to the likes of Laos, Brunei, Cambodia and Philippines," said Mr Steve Darby, a coach who has worked in South-east Asia.
The Englishman added the delays to the start of the league, and subsequent use of Fifa and AFC funding for developmental purposes and the improvement of facilities, have made the proposed league less necessary for the relative minnows.
Mr Darby suggests one possibility along the lines of the Indian Super League, which started in 2014. This relatively successful standalone tournament operates separately from a crowded domestic and international calendar - although it does rely on the traditional league clubs for domestic players, something which could be an issue in Southeast Asia.
It has, however, taken plenty of money and with little corporate interest in the ASL - unsurprising given that nobody really knew what it would be - it was never likely to happen.
It will not, for now at least. But while this project is dead, the idea is likely to be resurrected at some point.
For it to stay alive longer than a few months, lots of lessons will have to be learned.
ABOUT THE AUTHOR:
TODAY Sports' guest columnist John Duerden has been based in Asia for almost 20 years and covers the continental football scene for The New York Times, BBC Radio, The Guardian, FourFourTwo and World Soccer magazine