Balestier Khalsa was unfair: S Korean player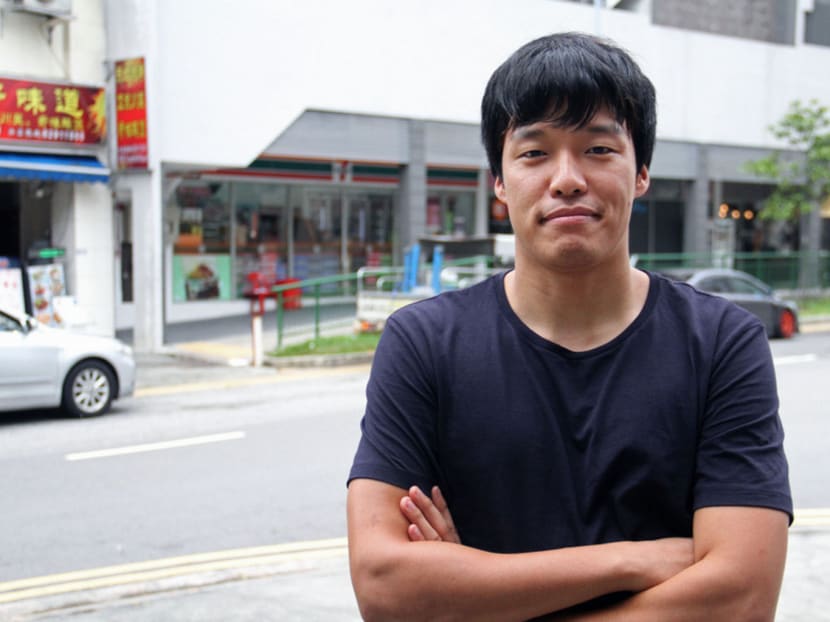 SINGAPORE — He has sworn never to step foot in the S-League again and, in fact, has gone as far as to decide to give up professional football altogether. Such is the disillusionment felt by South Korean Park Kang-jin following a six-and-half-year stint in Singapore's only professional league.
The 26-year-old midfielder flew home early this morning, but not before telling the media of how he was treated by Balestier Khalsa, the S-League club that did not renew his contract after it ended last November.
Said Park, who spent three seasons at the Toa Payoh-based club: "I am disappointed at the way I am treated by Balestier Khalsa. I don't want to play professional football again, certainly not in the S-League.
"It's time to start a new career away from football back in Seoul. I don't know what I will be doing next. Maybe I will learn a new skill."
The 1.80m-tall player made his S-League debut with South Korean outfit Super Reds in 2008 before moving to the now-defunct Gombak United in 2010, then Balestier Khalsa in 2012.
Explaining the circumstances of his departure from Balestier, Park said: "I had an 11-month contract with the club from December 2013 to the end of October 2014. But when the contract expired, no one at the club told me anything.
"I sent an SMS to club chairman (S Thavaneson) asking about the situation, but never got a reply. But I was told by the club general manager (Cheng Tim Nee) that I could go back to Seoul for my holiday, which I did in the middle of December, (and that) after I return, we could talk about a new contract.
"But when I got back recently after a three-week break, I was told by the club that they don't want me anymore. How can the club do this to me? They should have informed me earlier that I am free to go and that my services are no longer needed. That would have given me the opportunity to look for another club."
On Thursday, The New Paper carried an interview with former Balestier Khalsa captain Paul Cunningham in which the New Zealander castigated the club for the way he was released. The club also released Goran Ljubojevic — the Croatian who scored 27 goals across all competitions last season — and another South Korean, Kim Min-ho.
Defender Emir Lotinac from Serbia has been retained by the club, while Croatian Igor Cerina, formerly of Hougang United, has been signed. Balestier Khalsa also recently placed an ad on an online portal to recruit players.
Responding to TODAY's query, Thaveneson denied that the club was unfair to Park. "He knows he has a professional contract with us, of which we honoured every part. We have to because the contract is lodged with FIFA. Any wrongdoing on our part and we will be punished," he said.
"But there is nothing in the contract that says we must serve notice to him if we do not want him. All it says is that two months before the contract expires, he or any other player can talk to other clubs about future employment.
"He (Park) also knows I told the entire squad at the end of a training session that no decision on any player — local or foreign — would be made on their future until after the Singapore Cup final on Nov 7.
"And if at all we decide to sign anyone to a new contract, we will inform the players concerned. I don't have to reply to Park's SMS. We have a club manager who deals with all administrative matters.
"I wish Park well, I have no problems with him. But the club's new direction means we have to let some players go and sign on new ones. That's the nature of the football business."
Fast fact:
As 2014 RHB Singapore Cup champions, Balestier Khalsa will feature in the Asian Football Confederation Cup this season.