Take a Gudetama flight to Tokyo
EVA Air launches its first Gudetama flights between Taipei and Tokyo.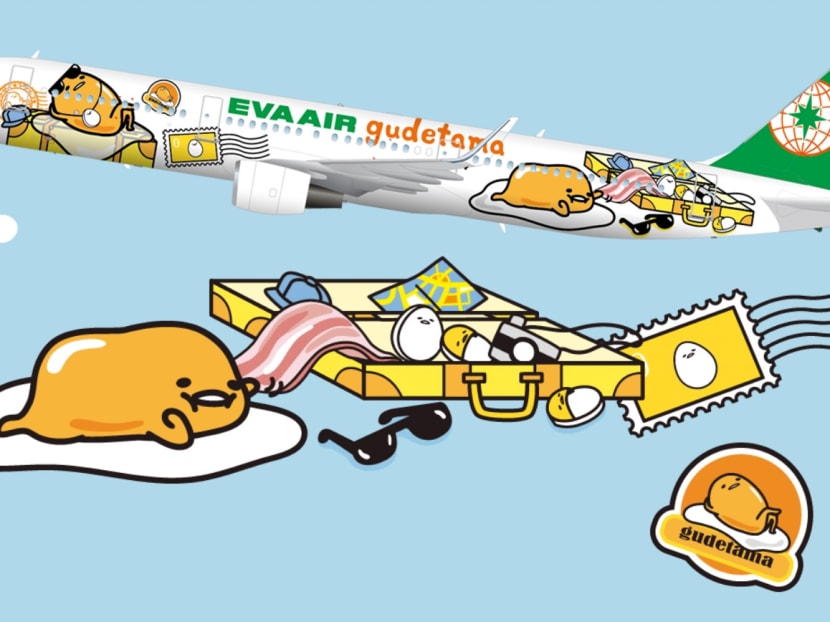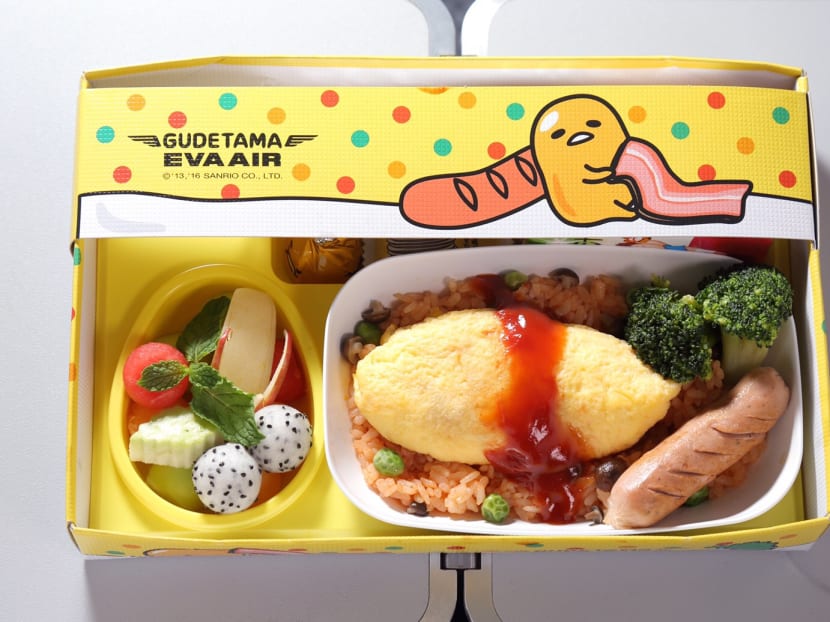 SINGAPORE– First, Gudetama cafe is opening in Singapore. Now you can even get cosy with the lazy egg even when you travel. EVA Air has launched a Gudetama flights scheduled to operate between between Taipei and Tokyo. 
The Taiwanese airline is already known for its Hello Kitty flights, where passengers get to enjoy Hello Kitty-themed amenities and decor onboard. The Gudetama plane will be similarly decked out. Besides the cute livery on the exterior of the plane, there are Gudetama headrest covers, pillows, safety cards, beverage menus, disposable hand towels, food trays, chopstick wrappers, utensils, meals. And even floss picks!  Flight attendants will don aprons with Gude proudly emblazed on it.
According to EVA Air's president, Derek Chen, Gudetama was chosen for its "laidback, relaxed style. "Since EVA and Sanrio launched our first generation of Hello Kitty Jets in 2005, our specially painted aircrafts have been popular among our passengers all over the world. To keep our themed flights fresh, lively and fun for our passengers, we chose superstar gudetama to join our fleet," said Chen. "It's a travel style that's perfect for busy people with hectic schedules."
Eva Air's Gudetama flights are BR196/BR195, and travellers will get a discount of S$25 off every return Taipei-Tokyo Narita flight booked between from now till Dec 14, when you use the promo code 'gudetama' on www.EVAAir.com. 
Saving money so easily? Gudetama will approve.