To Disney Infinity and beyond!
SINGAPORE — Imagine a world where Mrs Incredible battles with Captain Jack Sparrow, while Mike from Monsters University races right behind in Mickey Mouse's car — no, it's not the fevered dreams of a Disney-loving journalist, but reality thanks to Disney's upcoming Disney Infinity game.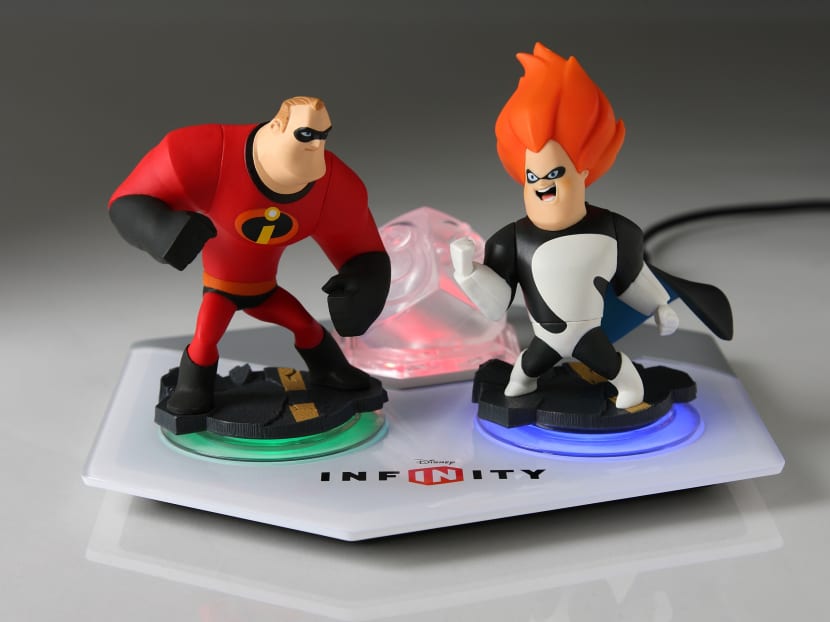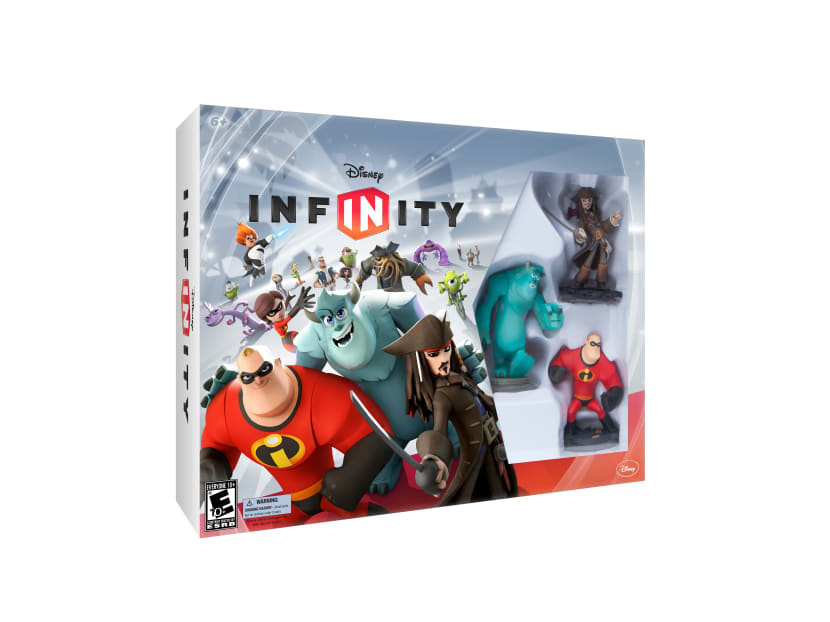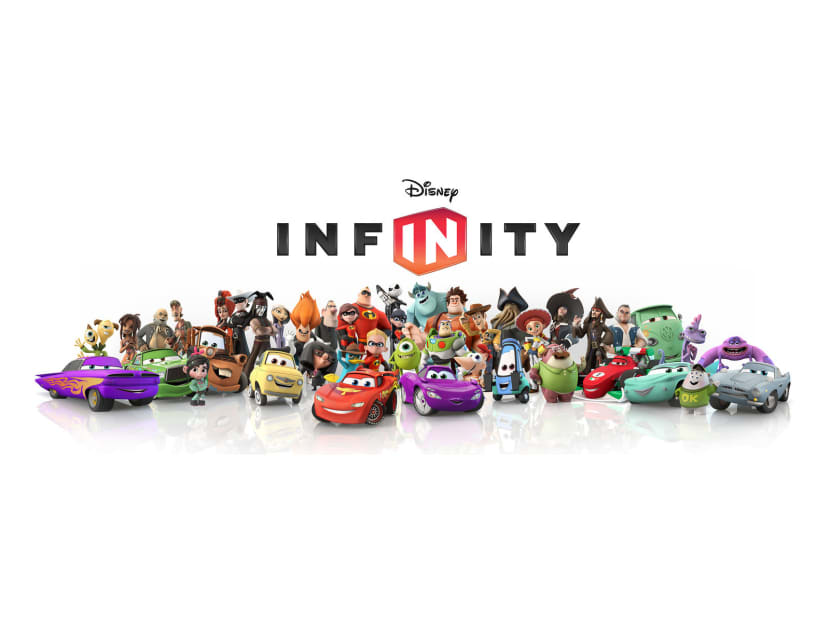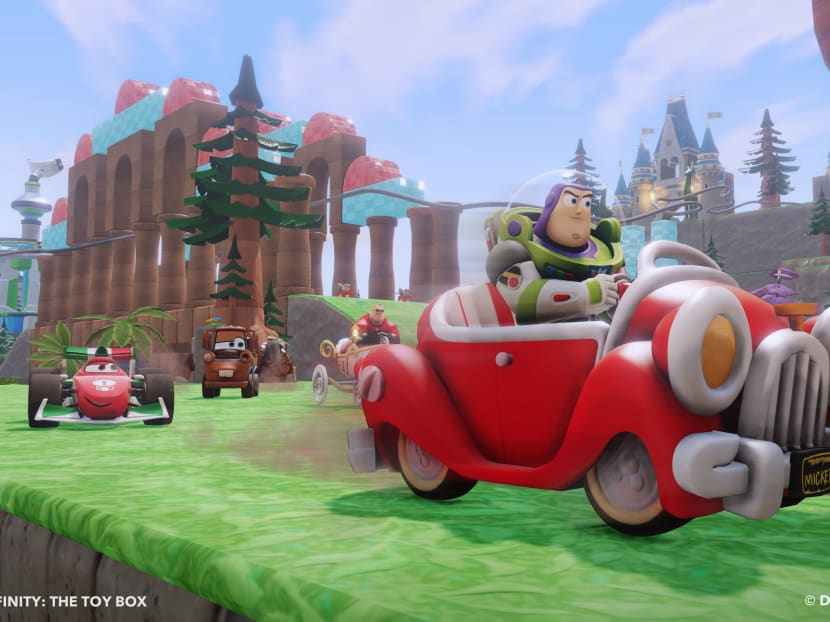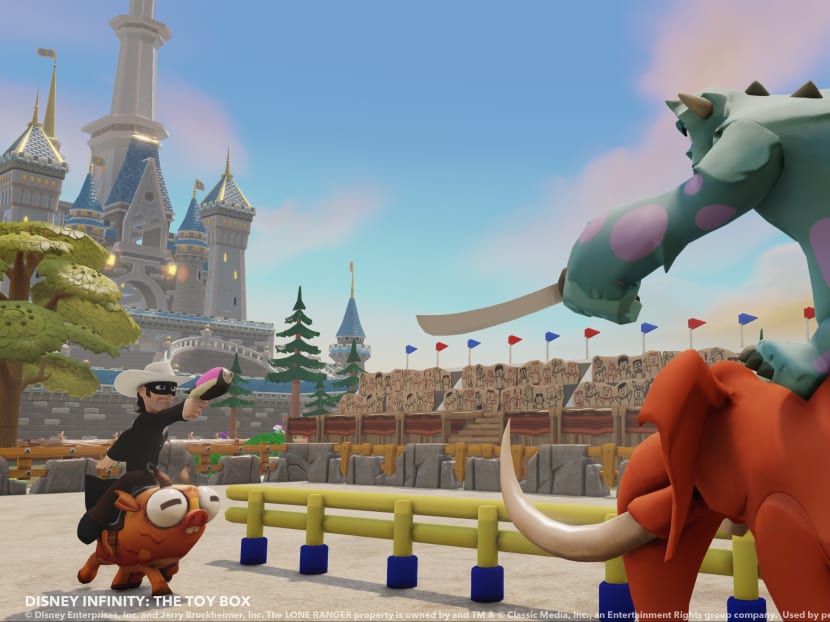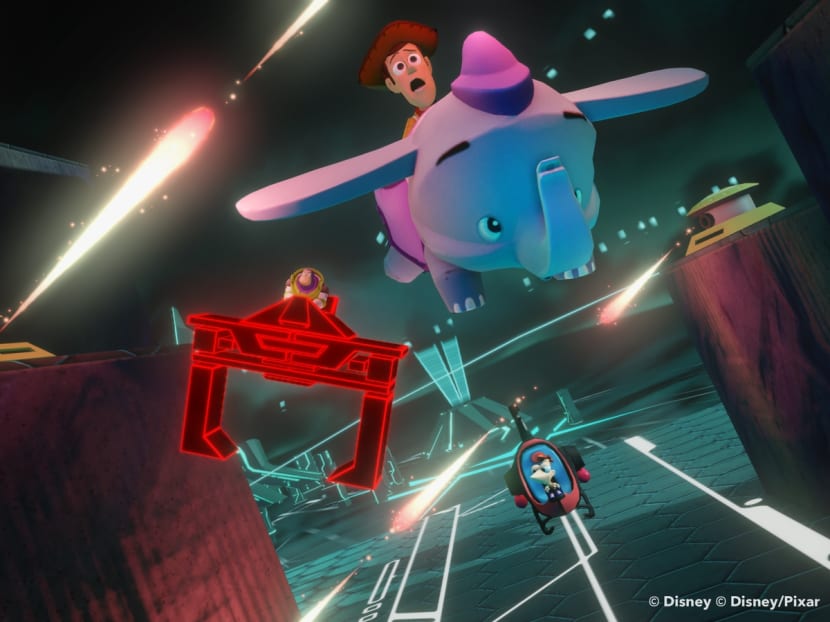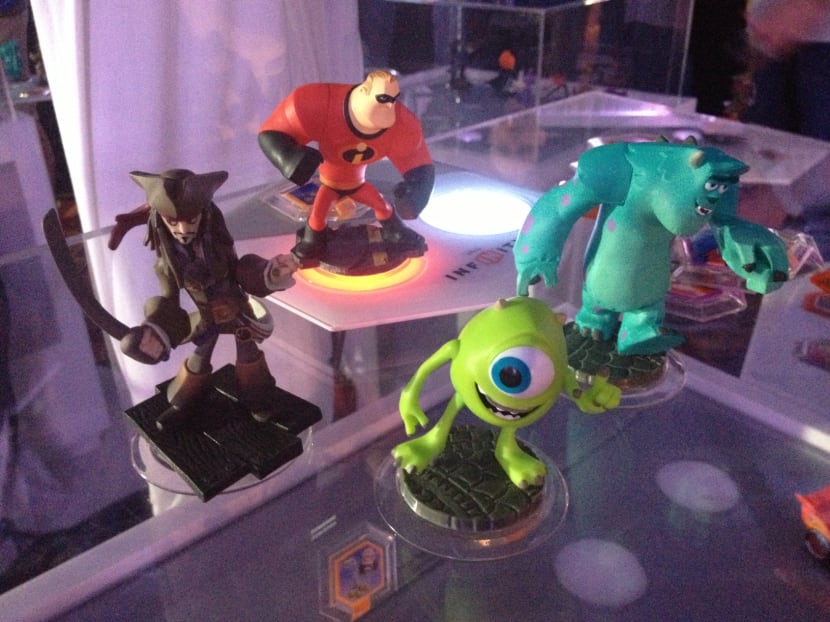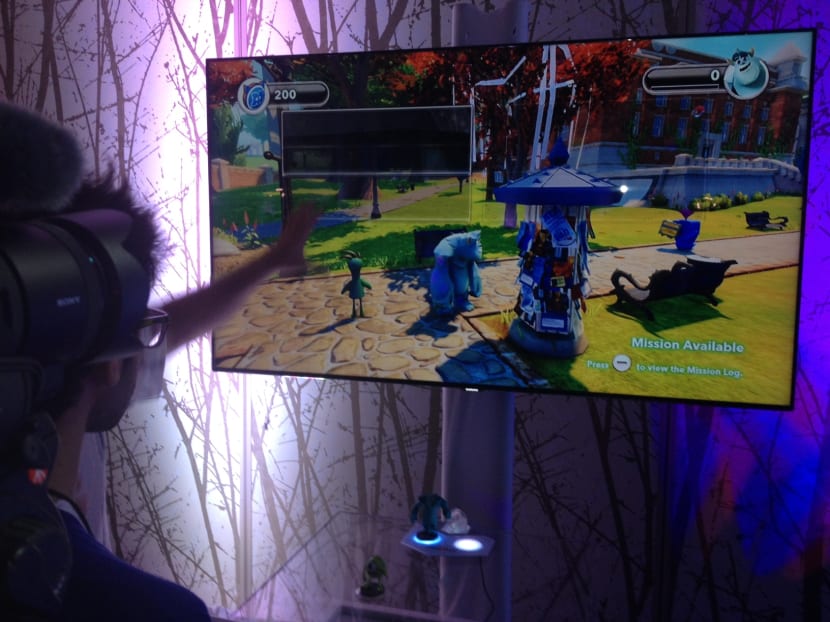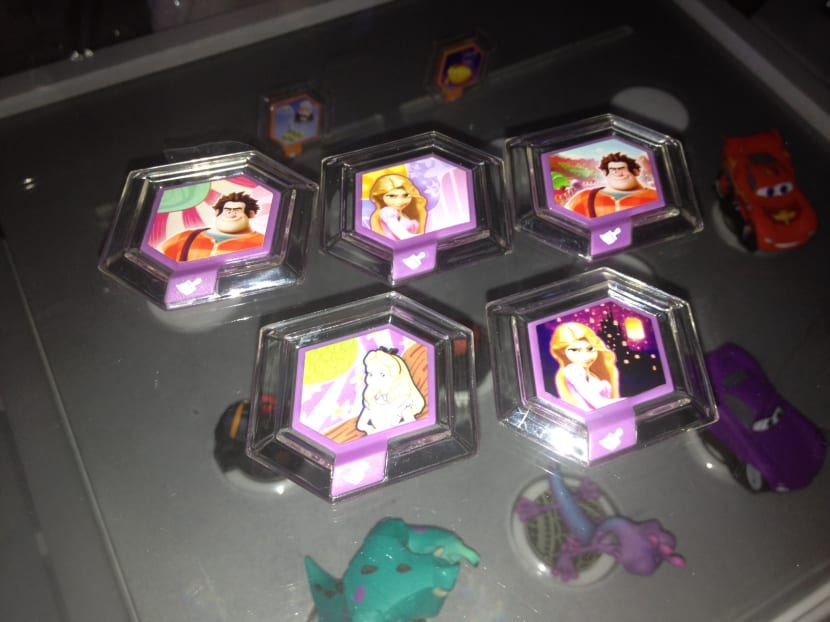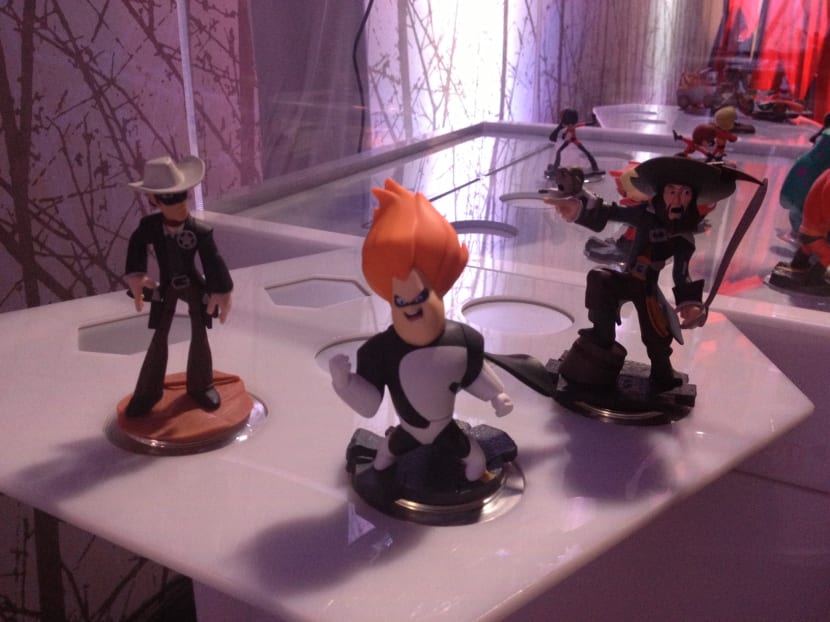 SINGAPORE — Imagine a world where Mrs Incredible battles with Captain Jack Sparrow, while Mike from Monsters University races right behind in Mickey Mouse's car — no, it's not the fevered dreams of a Disney-loving journalist, but reality thanks to Disney's upcoming Disney Infinity game.
At the Singapore launch event held on Monday, Game developer Avalanche Interactive's associate producer John Day said we will be the first in the world to get the game as it will be released on the same day as the United States — but Singapore gets the edge as it's 12 hours ahead.
Merging digital gaming with real-life play, Disney Infinity seems set to grab the imagination of the old generation as well as the next. And true to today's share culture, you can even create your own game and share them with the game's fans.
As Disney grows its universe — think pitting Star Wars characters against Marvel — so will Disney Infinity's appeal.
WAR OF THE WORLDS
The aptly named game features as many worlds as Disney's franchises and transcends the analog world into the digital.
The collectible toy-game features characters from your favourite movies such as Monsters University, Cars, Pirates Of The Carribbean, The Lone Ranger, Phineas And Ferb, Fantasia, The Nightmare Before Christmas, Toy Story, Wreck-It Ralph, Frozen and The Incredibles, but not all will be available on launch day. Mr Day has confirmed that Disney aims to release new characters "every few months", and with almost 90 years of Disney history, you can probably expect to see your favourite characters soon. Yes, even Disney Princesses — Rapunzel from Tangled was also just announced over the weekend at Disney's D23 conference in California.
Working somewhat like popular collectible toy-game Skylanders, Disney Infinity nudges gamers to collect their favourite Disney characters — both heroes and villains — and enter their worlds to complete quests in an open world setting. For example, as the Lone Ranger and Tonto you'll be out in the wild west, while as Mike and Sully you'll be running around the Monsters University campus. Many of the worlds comes with the actual movie voices, and each world will have about six hours of gameplay each.
Mr Day estimates that the starter pack, which comes with the Monsters University, Pirates Of The Caribbean and Incredibles worlds, will have almost 20 hours of gameplay.
SCALABLE GAMEPLAY
But that's not all, the game continues even if you've completed all the quests. You can go into Toy Box mode where you can use the characters, skins, backgrounds and world objects that you've unlocked in the Play Sets or bought using Power Discs to create your own adventures, and from racing games to shooters to platformers, your imagination is the limit. This is where you can mix and match characters, and have Jack Sparrow fly with Buzz Lightyear's wings, or have Woody the cowboy take a ride in Cinderella's pumpkin coach.
To get this to work, you'll need the starter pack which comes with the Disney Infinity Base. The base connects to your console and comes with slots for two characters and a Play Set. Each world requires a clear piece which represents the world, and two characters from the franchise. Only with these related characters will you be able to complete missions and unlock new content for use in the Toy Box.
You can also buy Power Discs to unlock new skins (such as a Finding Nemo-esque underwater world) or vehicles (like Dumbo). Activate skins by placing the discs under the character or Play Set pieces.
When you think you've built a masterpiece, you can upload the levels to Disney's servers where curators will decide if it passes muster. Then everybody can download the levels no matter which platform they're on: Xbox 360, PS3 or Wii, Wii U — making it a truly cross-platform experience which Mr Day said is the first for any game.
You can also have your friends over for 4-player multi-player, and they can bring their own characters and Power Discs as they're all cross-compatible — only the Base is platform specific.
KEEPING IT REAL
While gameplay is suitable for all-ages and comes with enough flavour to remind you of the best bits of each movie, it's in the Toy Box where Disney Infinity truly shines. Mr Day called it the "digital version of the bedroom floor" where adults and children can create their own adventures.
To top it off, the toys are designed in a way that all the disparate world look like they fit together, as well as look great in a display case. These figurines and Power Discs can also be given or traded with friends, which brought me back to my childhood when I traded stickers in school.
For me, I'm hoping that one day I'll get to see my favourite Marvel and Star Wars characters in the same playpen — both franchises are owned by Disney now — but before that happens, Buzz Lightyear battling it out with The Incredibles will be good enough.
If you're a fan like me there might not be long to wait: Mr Day hinted that Disney acknowledges the fan demand for such figures, but could not give any exact date. And there's more good news — if you don't own a console, or a Nintendo 3DS, the iOS and PC versions of the game are in the works.
Disney Infinity is set to be released Aug 18. The starter pack retails at S$114, and comes with 3 figures (Mr Incredible, James P Sullivan and Captain Jack Sparrow) a Disney Infinity Base and one Power Disc.
Play Set packs will cost S$59.90, subsequent characters will cost S$19.90 each, and the three-figurine packs will cost S$49.90. Power disc packs, which are sold in sealed, opaque packs, and consist of two power discs, will cost S$9.90 each.