Tech review: What to expect when the Google Pixel 2 XL lands in Singapore
SINGAPORE — Android users in Singapore will finally be able to get their hands on a Google Pixel phone come Nov 15.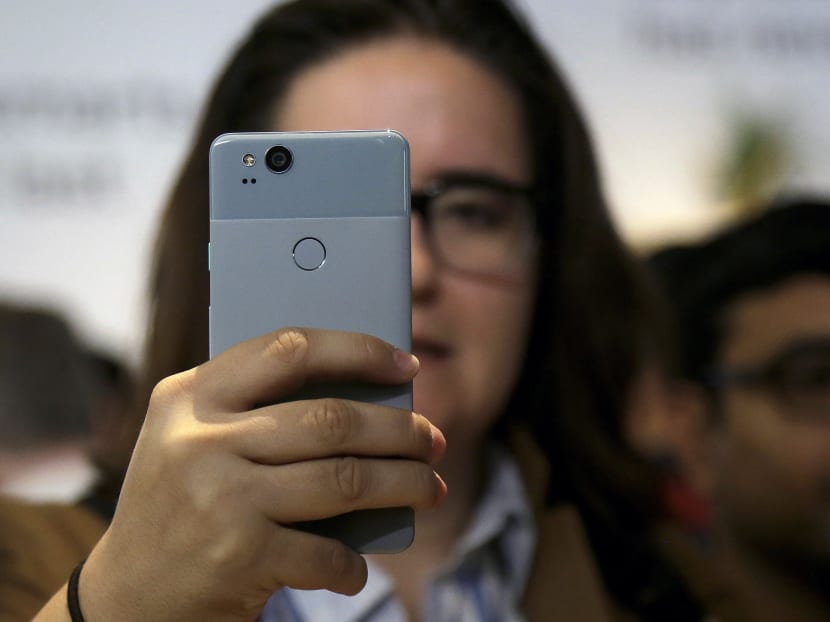 SINGAPORE — Android users in Singapore will finally be able to get their hands on a Google Pixel phone come Nov 15.
The first generation Pixel was hailed as one of the best smartphones on the market when it was first launched a year ago. The Pixel 2 XL, the only model to be available in Singapore, looks to build on that.
After four days with the Pixel 2 XL, what stands out to me is the phone's impressive software and user interface, which feels superior to other Android models.
For one, the Pixel 2 XL is not crammed with skins and apps that the other Android manufacturers may have. Instead, the Pixel 2 XL runs on a "pure" Android OS and the pre-installed Google apps are seamlessly connected.
Pixel phones will also receive software updates before any other Android models, so you will always be the first to get the latest features and fixes. Overall, it is a cleaner, smoother and richer user experience compared to other Android phones I have tried.
The Pixel's software has also given the phone's camera abilities a boost. Using just a single lens, the Pixel 2 XL can achieve the same portrait mode bokeh effects – the blurred background effect in images – that most other phones can only do with two rear cameras.
Functionally, this also means the Pixel 2 XL can shoot bokeh effects with its front-facing camera — perfect for your selfies or wefies.
As the Pixel 2 XL's camera is fully integrated with Google Photos, you can take as many photos as you like and never have to worry about running out of storage. Google Photos offers free, unlimited, original-quality storage for photos and videos taken with the phone till the end of 2020.
Another brilliant camera-related feature of the Pixel 2 XL is the Google Lens tool. Only available on Pixel phones for now, Google Lens can recognise landmarks or buildings that you shoot and instantly pulls up information you may need.
With Google Lens, you could also take a photo of a namecard, for instance, which will then draw out the contact details, or take a photo of a book and receive its sypnosis.
Some of the other machine-learning capabilities of the Pixel 2 XL borders on the "so amazing it's scary scale".
The "Now Playing" function, for instance, is always listening to your surroundings, enabling it to detect and identify any songs playing in the background – even if the phone is in your pocket and no app like Shazam or SoundHound is running.
One may wonder what else the phone may be listening to, but Google says the feature does not send out any information, but instead taps on a database stored on your phone to identify songs.
Performance-wise, with 4GB of RAM underneath, the Pixel 2 XL is super fast. Battery life is also decent, lasting a day on light-to-moderate usage. Other than that, the differences compared to other new phones in the market are almost negligible.
The few gripes I have with the phone are mainly design-related.
The Pixel 2 XL's display and back glass visor are extremely susceptible to fingerprint marks. You'll need to clean it often or get a non-marking screen protector.
It is also ironic that Google has removed the 3.55mm headphone jack after making fun of Apple for doing so last year.
Finally, the new Pixel still looks like an outsourced phone rather than one "made by Google". The Pixel 2 XL was made by LG and there is some resemblance to the highly underrated but excellent LG V30.
Unfortunately, I was not able to test some of the phone's highly-touted features such as the interactive augmented reality stickers, the Singaporean English voice recognition for Google Assistant, and Google Pixel Buds, which can reportedly translate 40 languages instantly into your ear. These will only be released as software updates or additional purchases at a later date.
As announced on Oct 4, Singapore is the first South-east Asian market to have the Pixel 2 XL. The phone will be sold exclusively at Singtel shops. Pricing details for Singapore will be announced on Oct 27. Still, based on US prices, one can probably guess that the Pixel 2 XL will be in the same price range as the iPhone 8 Plus and the Samsung Galaxy S8.