Unnecessary to name footballers who broke curfew, but rules are rules
Many TODAY readers questioned the need for the Football Association of Singapore to name nine curfew-breaking footballers.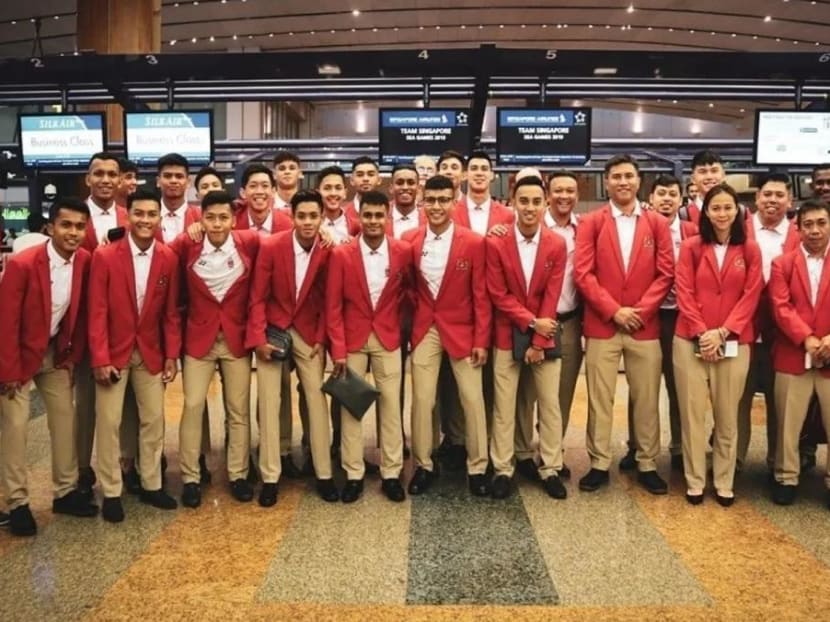 The Football Association of Singapore (FAS) on Thursday (Dec 12) defended its move to name nine footballers who broke an 11pm curfew while at the Southeast Asian Games in Manila, saying that identifying them was "absolutely necessary" and it did so only after a thorough investigation.
Its comments led many of TODAY's readers to question the need to name the players, with a reader likening this to a human resources department revealing an employee's mistake to the public. Others, however, were more sympathetic towards FAS, calling the players' conduct unacceptable. 
FAS, it is not right to name the players who broke the curfew. You can take disciplinary action, but why name them to let the whole country know? Why? Why? SAM KOH 
Gosh, it is not a crime. They broke a curfew. What is with the naming and shaming? It could have been dealt with as an internal disciplinary issue, perhaps through a warning. S RANI PILLAI 
These are young players who have to be guided with compassion. RABINDER SINGH 
I have no idea how shaming them like this is the way forward for the football scene. TING CHUN 
Imagine you made some mistakes and your human resources department decides to name you in the media. ZHI YUAN LIM 
This is the way FAS is being run. It is never wrong. This is a high-handed approach. How do we progress? It is not possible at all. ONG QIZONG
What the boys did was wrong and they deserve punishment, but naming and shaming them is going overboard. KELVIN FOONG
First, nine players behaved immaturely and broke the curfew. Then the management at different levels made it worse by creating a mayhem. For those of us who thought that the footballers were young and foolish, there were younger sportsmen in the contingent who kept to the curfew, and whose performance and behaviour were commendable even though not all won medals. MEI LIN WONG
Regardless of the different perspectives from the Singapore National Olympic Council and FAS, once the rules are set, all players have to abide by them, because adherence to discipline is vital to sports. The rules are meant for the safety and security of all players. TEO KUEH LIANG 
You need to be disciplined and comply with the curfew as a sportsman. Otherwise, the door is there for you: You are not suited to be a sportsman. The coach should hold some responsibility, too. TAN JT
Rules are rules. They lost (in the Games) and broke the curfew. I cannot imagine what would happen if they had won. All rules will go out the window. ET LEE
It is the right move to uphold community discipline and individual commitment to perform. No one was hurt, but their actions have had a bad effect on the team and the country they represent. Please think before you act. ARTORO A LEE 
I did not know that they visited a casino. This is unacceptable. PAUL ZHUANG 
Discipline, discipline, discipline. They were not there for a group tour, but to represent our country and win. ES LIM
These comments were first posted on TODAY's Facebook page. They have been edited for clarity, accuracy and length.