#trending: Actor Ryan Grantham pleads guilty to killing his mother, reveals plans to assassinate Canadian PM
BRITISH COLUMBIA, CANADA — Canadian actor Ryan Grantham, who was in shows such as Diary of a Wimpy Kid and Riverdale, pleaded guilty to killing his mother and plotting to assassinate Prime Minister Justin Trudeau, CBC News reported on Monday (June 13).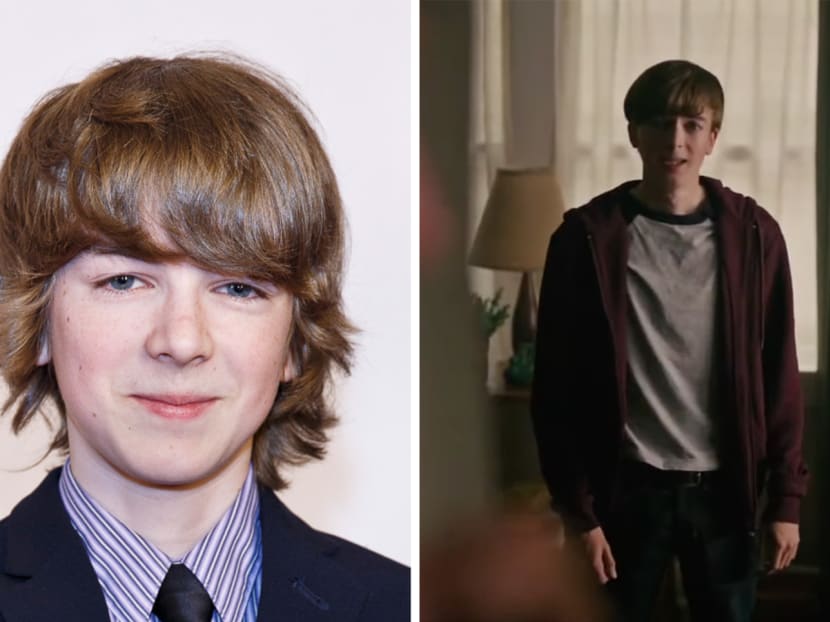 BRITISH COLUMBIA, CANADA — Canadian actor Ryan Grantham, who was in shows such as Diary of a Wimpy Kid and Riverdale, pleaded guilty to killing his mother and plotting to assassinate Prime Minister Justin Trudeau, CBC News reported on Monday (June 13).
Grantham, 24, shot his mother Barbara Waite, 64, in the back of the head as she played the piano at home on March 31, 2020. The following day, he loaded his car with guns, ammunition, 12 Molotov cocktails and a printed Google map of directions to Rideau Cottage in Ottawa — where he planned to kill Mr Trudeau.
Over his three-day sentencing hearing, the Supreme Court of British Columbia heard that Grantham was "on a downward spiral" in the months leading up to the murder, experiencing homicidal and suicidal urges, spending a lot of time online and abusing marijuana.
During the three-day hearing, it was revealed that although he maintained a well-functioning outward appearance, he had stopped attending classes at Simon Fraser University (SFU), and was experiencing feelings of self-hatred and guilt towards his mother over this.
Two psychiatric reports showed that he had decided to kill his mother to "spare her from seeing the violence he intended to commit".
In the days before, Grantham filmed himself rehearsing the murder using a GoPro camera. On several occasions, he walked up behind his mother with a .22 calibre rifle and pointed it at her, but did not pull the trigger.
On the fateful day of her death, he loaded and unloaded the gun multiple times and sat on the stairs of their Squamish townhouse for almost 15 minutes deciding what to do, before he proceeded to shoot her.
In court on the third and final day of the hearing, Grantham said that his mother was a caring and compassionate person who did nothing to deserve what he did to her.
"In the face of something so horrible, saying sorry seems so pointless," he said. "But from every fibre of my being, I am sorry."
At the time of the offence, the actor had filmed a four-minute GoPro video, which was shown in court, in which he confessed to the crime and showed his mother's body.
Grantham apologised to his mother and sister in a March 31 entry in his personal journal.
"I'm so sorry mom, I'm so sorry Lisa. I hate myself," he wrote.
"There's a lot of media of me out there ... film and TV ... hundreds of hours of me that can be viewed and dissected ... No one will understand," he continued.
The next day, while her body still lay in a pool of blood, he hung a rosary from the piano and arranged lit candles around it.
He then set out for Ottawa, intending to kill Mr Trudeau. This was mentioned in both his statements to police and private journal excerpts that were presented in court.
En route, he decided to commit an act of mass violence instead at a popular location such as the Lions Gate Bridge or his own school, SFU.
Turning back at Hope in British Columbia, he later turned himself in at the Vancouver police headquarters. Approaching an officer sitting in a police car, he said: "I killed my mother."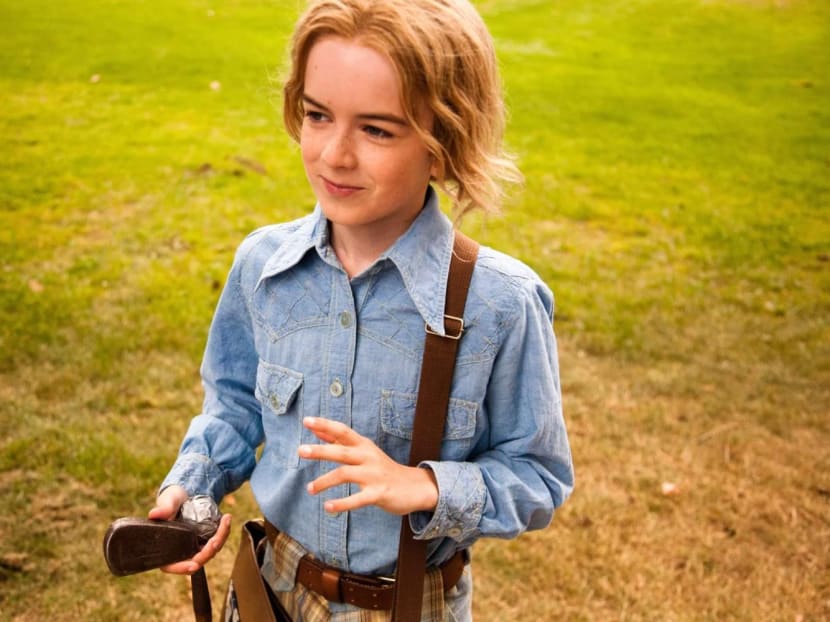 Grantham has acted in film and television since he was nine years old. His credits include TV series such as Riverdale and Supernatural, as well as the 2010 film Diary of a Wimpy Kid.
In the wake of the news, both Riverdale and Diary of a Wimpy Kid trended on Twitter, with the online community responding with shock and indignation. Riverdale fans, in particular, had much to say about the 24-year-old actor.
"Don't besmirch Riverdale's good name like this," declared one fan on Twitter. "He was in one scene in one episode."
Despite the morbid news, many Riverdale viewers have pointed out the similarities between Grantham's real-life matricide and the plot of the TV series, rife with supernatural elements and murder mysteries. The drama is often the butt of jokes on social media due to its far-fetched storyline.
"So you're telling me this isn't another Riverdale plot?" one Twitter user asked.
"Of course it's a Riverdale actor," another sniped.
Ironically, the guest character Grantham played in his 2019 Riverdale appearance, Jeffery Augustine, was a young teenage boy responsible for the death of Fred Andrews, the father of main character Archie Andrews.
Fans were quick to pick up on this parallel as well: "First Fred Andrews, now his mom. Where will it end?"
In Diary of a Wimpy Kid, Grantham was cast as another background character, Rodney James, who played the role of "The Shrub" in a school play, where he only had to sit on stage and do nothing. He later got stage fright and had to be carried off by his mother.
Grantham also appeared in Supernatural, playing the character Todd in a Season 4 episode and a young hunter in a Season 11 episode.
In his statement to the court, Grantham confirmed that he had been going for counselling during the past 25 months of incarceration.
"Someday, if I'm ever released from prison, I hope to continue on this path of bettering myself."
He was initially charged with first-degree murder but pleaded guilty to second-degree in March this year. Decision has been reserved for a future date.
WHERE TO GET HELP
National Care Hotline: 1800-202-6868
Fei Yue's Online Counselling Service: eC2.sg website (Mon to Fri, 10am to 12pm, 2pm to 5pm)
Institute of Mental Health's Mental Health Helpline: 6389-2222 (24 hours)
Samaritans of Singapore: 1800-221-4444 (24 hours) / 1-767 (24 hours)
Singapore Association for Mental Health: 1800-283-7019 (Mon to Fri, 9am to 6pm)
Silver Ribbon Singapore: 6386-1928 / 6509-0271 (Mon to Fri, 9am to 6pm)
Tinkle Friend: 1800-274-4788 (Mon to Fri, 2.30pm to 5pm)
Touchline (Counselling): 1800-377-2252 (Mon to Fri, 9am to 6pm)