#trending: Creative 'anti-cheating' hats by university students in Philippines go viral
PHILIPPINES — "Anti-cheating" hats by Filipino students to prevent them from cheating during exams goes viral for their creative designs.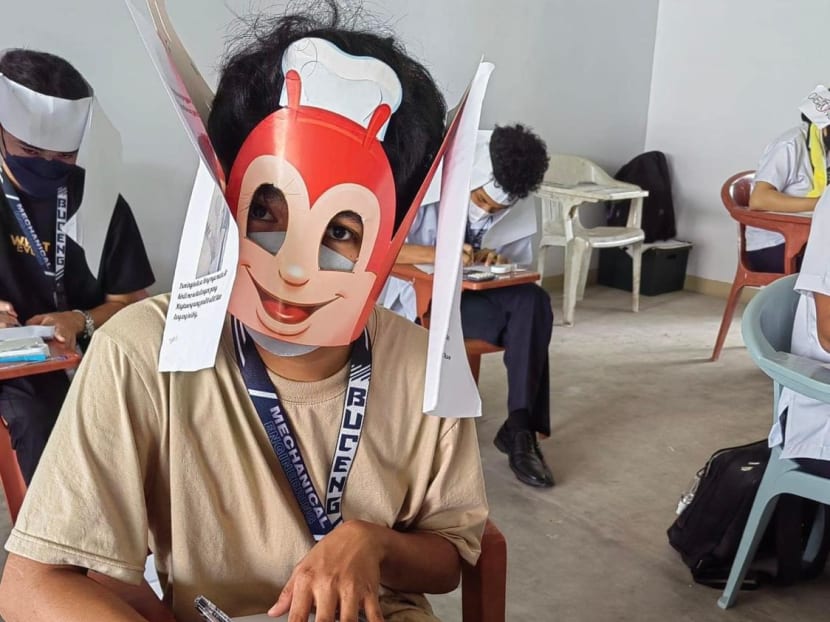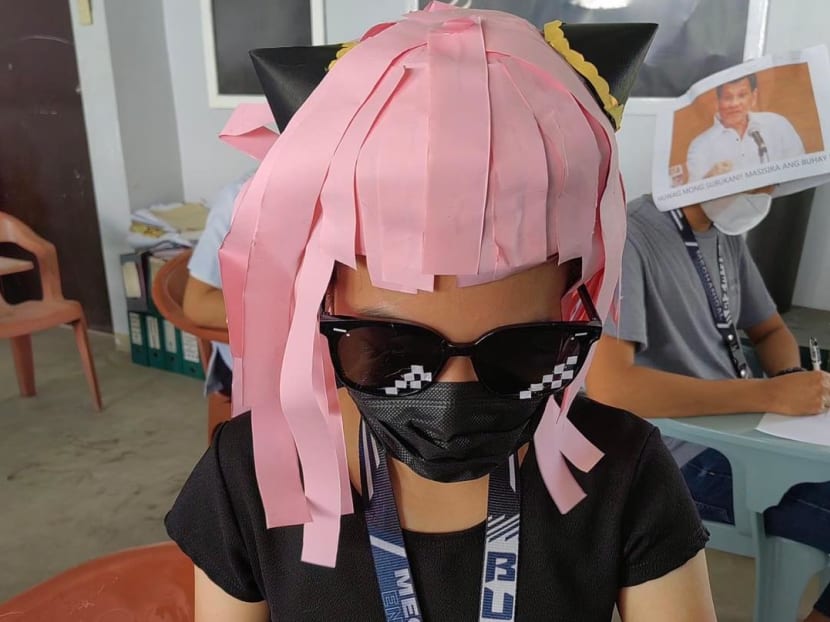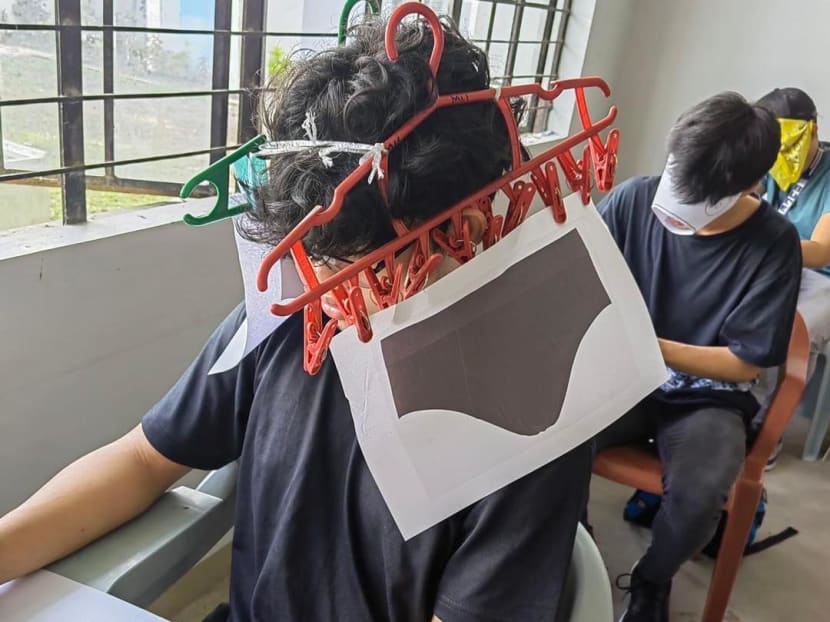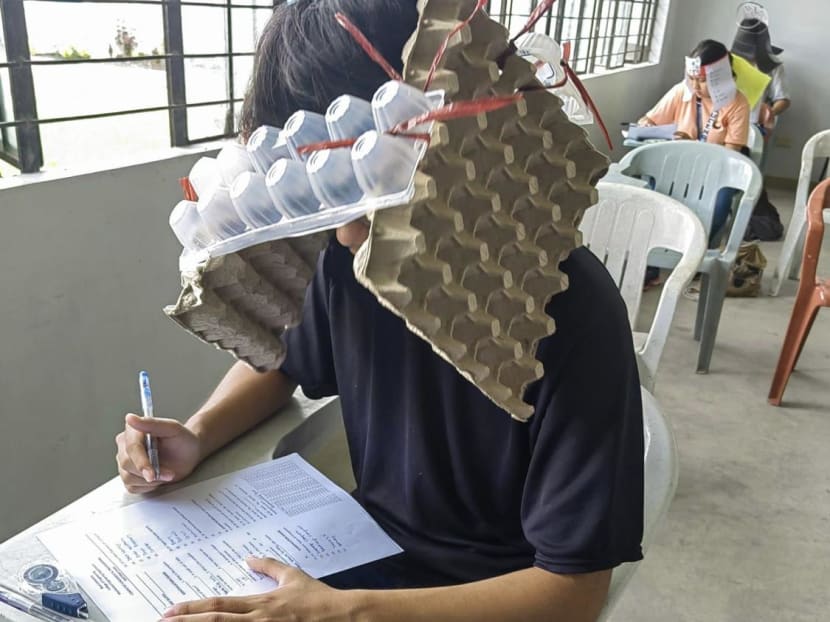 Students from Bicol University College of Engineering in the Philippines came up with creative design solutions to prevent cheating during their mid-term examinations
Designs included references to anime and film characters as well as memes and creative use of household items, much to the amusement of netizens
A Facebook post of the creative "anti-cheating" hats has since gone viral, gaining national and international attention 
PHILIPPINES — Students from Bicol University College of Engineering in the Philippines arrived in school wearing hats in all odd shapes and sizes. 
But it wasn't for a Halloween party.
Instead, the students were sitting for their mid-term examinations on Monday and Tuesday (Oct 17 and Oct 18) and had donned their best "anti-cheating" hats to prevent wandering eyes during exams.
These hats were so innovative and outrageously designed that the university students started to make headlines in the Philippines. 
According to reports, a professor from the university, Ms Mary Joy Mandane-Ortiz, had tasked her students to come up with anti-cheating hats for their mid-term examinations.
The students were given the creative freedom to design their hats. And creative liberties they took indeed. 
Among the designs included masks of Philippines' beloved fast food chain mascot Jollibee, a graduation hat (with two scrolls blocking the side views), a Spartan helmet, household items such as empty egg cartons, and various anime characters including Anya Forger from the Spy × Family anime series.
The professor shared photos of her students in the hats on Facebook on Monday and the post went viral, receiving 2,700 shares and gaining national and international coverage.
She had taken inspiration from a Thai university that previously sparked backlash in 2013 for asking students to wear horse blinder-like contraptions to prevent cheating. The practice had a short run in Kasetsart University, Thailand due to the backlash generated. 
Ms Mandane-Ortiz said on Facebook that she did not expect such creative outputs from her students.
She said that she thought of the idea in a bid to stop cheating and at the same time reduce the pressure of the engineering exams.
She wrote on Facebook: "I really love and (I'm) proud of my students because their engineering mid-term exams can be pressuring and stressful, yet they managed to add some colour and fun."
"I still believe that the best way is to have integrity to not cheat with or without the hats." 
CHEATING IN PHILIPPINES
Academic dishonesty is a recurring issue in the Philippines. 
A Facebook group named "Online Kopyahan" was criticised by the Philippines' Department of Education last year for leaking answers of online tests and exams to members of the group, reported the Manila Bulletin. 
In a 2017 research published in the Asia Pacific Journal of Multidisciplinary Research, about eight in 10 college students in the Philippines were considered to have cheated at least once within an academic year within the defined acts of academic cheating.