The Big Read: A tiger that lost its roar, Taiwan pays price for not looking ahead
TAIPEI — Since its launch just over four years ago, Taiwan-based Gogoro has grown from 15 employees to more than 600 and raised US$180 million (S$252 million) in seed funding.
Its first consumer product — the electric-powered Smartscooter — made its debut in Taipei last July.
Within five months, more than 4,000 units of the sleek-looking machines were snapped up, as users took to Gogoro's innovative idea that they can quickly swap used batteries for fully-charged ones at multiple kiosks across the city or tap into a network of other owners' charging stations.
The Smartscooter is now poised to go global, hitting Europe and then the United States in the second half of this year.
Asked why he started his company in Taiwan, CEO Horace Luke, who was born in Hong Kong and grew up in the US, said in an interview: "When I first visited Taiwan in 1997, I met someone and asked him what Taiwan was about. He said, Taiwan is very simple. If you can dream of it, then you can make it in Taiwan … It is a great place for me to experiment, to come up with new ideas and leverage all of the technology that's here."
The rise of Gogoro is illustrative of the arc of Taiwan industry — from the oversaturated market for consumer electronics such as smartphones to new ideas for urban living.
That Mr Luke was once chief innovation officer for HTC — now overtaken by rivals such as Apple, Samsung, Huawei and Xiaomi — is not lost on observers.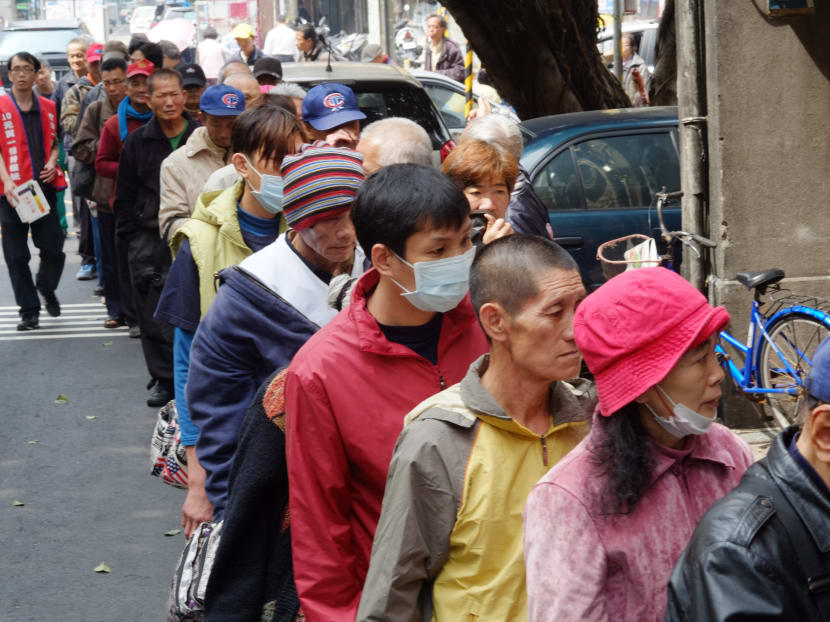 Taiwan will need a whole lot more Gogoros. For the past two decades, the island has been somewhat of an ailing Asian tiger catching the tails of three other vibrant tiger economies — Singapore, South Korea and Hong Kong.
The economic-growth rate has halved every decade since the 1990s, and Taiwan's gross domestic product (GDP) grew just 0.75 per cent last year. Last week, the government slashed the 2016 growth forecast from 2.32 per cent to 1.47 per cent because of subdued international demand for exports.
As growth dips, the cost of living is soaring, wages are stagnant and youth unemployment is high.
Incoming President Tsai Ing-wen of the Democratic Progressive Party (DPP), who beat Kuomintang's (KMT) Eric Chu in last month's elections, has a lot on her hands when she takes office in May.
Much of the island's malaise has been blamed on its partisan politics — roughly split along pro- and anti-Beijing lines — which have fed a relentless media cycle and exhibited the worst excesses of democratic gridlock.
"Many Taiwanese think, in the past two decades, the government and decision-makers have spent time preserving their own interests and in fighting the ideological warfare, instead of sustaining the economy," said Dr Lee Chia-yi, a Taiwanese assistant professor now teaching at the S Rajaratnam School of International Studies (RSIS) in Singapore.
"So Taiwan has lagged behind the other Asian tigers."
Taiwan's testy relations with China, which still sees the island as a renegade province, have also constrained Taipei from negotiating trade deals with the rest of the world, as only a handful of countries recognise Taiwan.
But beyond the politics, Taiwan finds itself hamstrung by companies that have not kept up with the times, an ageing population, brain drain and limited innovation capabilities.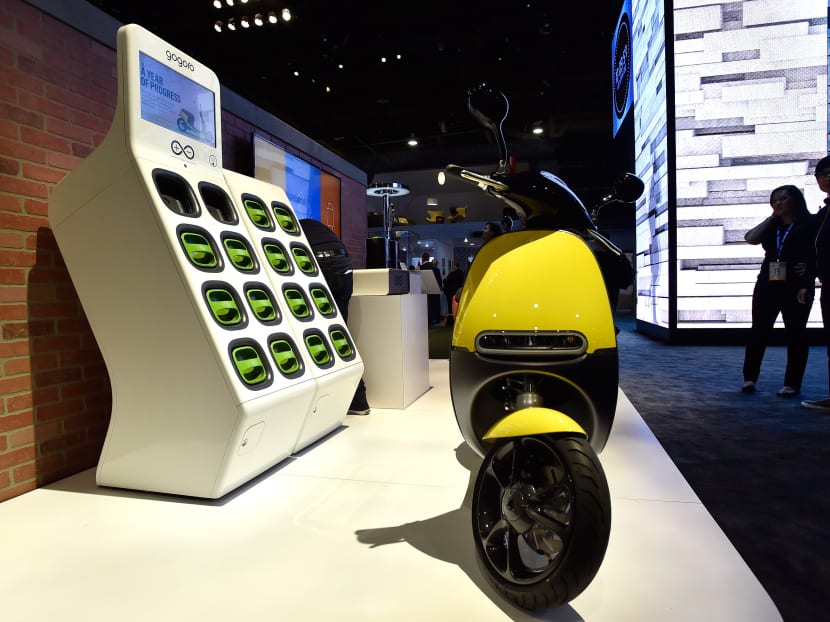 Taiwan, with a population of 23 million, was once regarded as the leader of the Asian tiger pack.
It rapidly industralised in the 1960s and 1970s under the one-party rule of the KMT, which governed the island from 1949 after its leaders fled the civil war on the mainland.
Premier Chiang Ching-kuo — son of KMT generalissimo Chiang Kai-shek — pushed through key economic reforms and projects, leading to unprecedented growth known as the Taiwan Miracle.
In the 1970s, Taiwan was the second-fastest-growing economy in Asia after Japan, earning its stripes as one of the Four Asian Tigers.
But Taiwan did not woo multinational companies to set up facilities, as Singapore did. It did not develop a financial centre like Hong Kong's; or establish large conglomerates or Chaebols, the way South Korea did.
Instead, Taiwan is home to many small and medium enterprises, known as original equipment manufacturers (OEM), making devices at low cost for brand-name companies. The island became a high-tech powerhouse in the 1980s on the backs of these OEM manufacturers.
Together, they produced most of the global consumer electronic products for top brands such as Apple and Dell. Over the years, many OEM manufacturers started to design their own products, such as HTC, Acer and Asus, which became global brand names themselves.
Innovation, critical to the success for any emerging economy, began to flourish.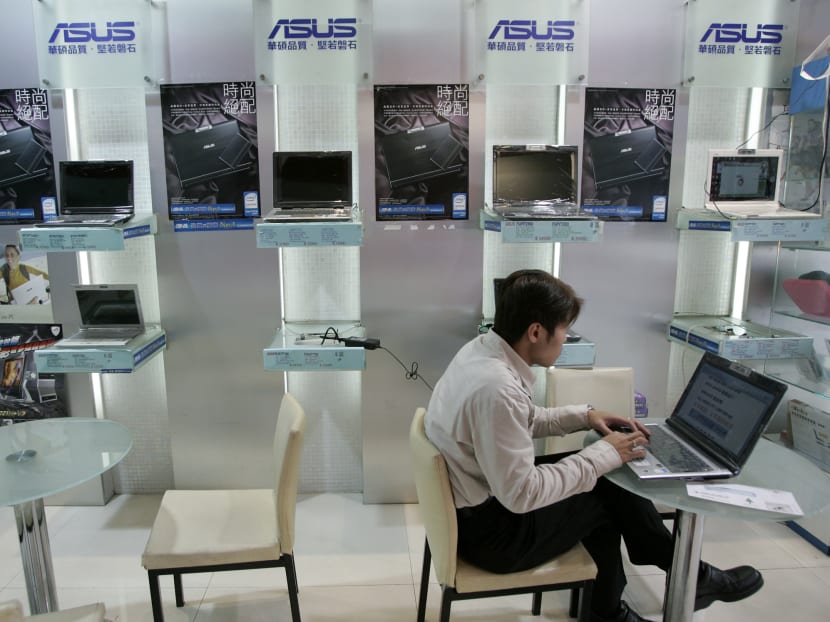 Then the economy began slowing in the later part of the 1990s. It came at a time of political opening in Taiwan, with Mr Chiang's successor Lee Teng-hui carrying on the democratisation process, and eventually contesting and winning the first direct presidential election in 1996.
The opposition DPP, formed in 1986, quickly wrested the top spot in the next election in 2000. DPP's Chen Shui-bian ruled for eight years, before his arrest for corruption.
The turn of the millennium was a tumultuous period for Taiwan, where politics was played up — KMT's Beijing-friendly position versus the DPP's pro-independence stance — leading to what some analysts have described as economic stasis.
It was also a time of great global change, in particular the opening and rise of the giant Chinese economy, offering a cheap manufacturing alternative to Taiwan.
As investments and jobs flocked to China, Taiwan faced the ignominy of being cast aside as irrelevant.
The KMT swept back to power under the leadership of President Ma Ying-jeou in 2008, during the global financial crisis.
His platform to rescue Taiwan from fading into oblivion was clear: Closer cooperation with China.
His government promised the so-called "633" economic goals — an annual economic growth of 6 per cent, a per capita GDP of US$30,000, and an unemployment rate of below 3 per cent.
He did not reach the targets, nor reverse the decline of Taiwan. Salaries were also stagnant. From 2008 to last year, salaries grew by about 0.8 per cent a year on average, far lower than the average GDP growth rate of 2.85 per year.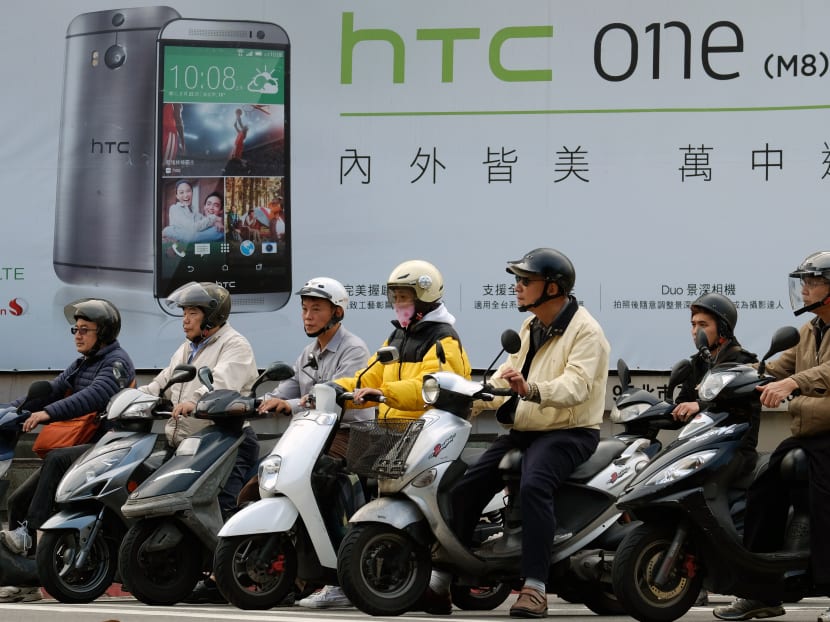 Today, young Taiwanese face dim job prospects. They have been dubbed the "22k" generation — a reference to their minimum monthly salary of NT$22,000, which works out to just over S$1,000. Youth unemployment is more than 12 per cent, and many young Taiwanese are disillusioned.
"Most of my friends who studied overseas do not want to come back to work in Taiwan because of the low pay here," said Mr Liao Jin-chuan, 30, a private tutor who earns about NT40,000 a month (S$1,685) and lives with his parents in New Taipei City.
"Those who come back do so mainly because of family reasons, and, like me, they find it impossible to afford their own homes," he adds, citing how an average two-bedroom apartment in New Taipei City costs around NT8 to NT10 million.
Not surprisingly, many were not enamoured with Mr Ma's pro-Beijing solution.
In 2014, the passing of a trade pact with mainland China resulted in a revolt led by students and civic groups, who occupied Taiwan's parliament and sparked the biggest anti-China protest in years.
The protesters, dubbed the Sunflower Movement, believed the pact would hurt Taiwan's economy and leave it vulnerable to political pressure from Beijing,
Early this year, the KMT failed to convince the Taiwanese voters that a China-centric solution remains viable. Dr Chu was roundly rejected in the January election, with the DPP's Dr Tsai securing a landslide victory.
Dr Tsai, however, is inheriting a Taiwan that is in disarray.
"The key challenges facing Taiwan is its over-dependence on ICT (infocomm technology) sectors, over-reliance on trading with and investing in China, slow progress in wages, declining foreign investment, and insufficient investment in R&D," said Dr Chiang Min-hua, visiting research fellow at Singapore's East Asia Institute.
The DPP, he added, should be more ambitious in engaging the Trans-Pacific Pact (TPP) trade negotiations and other free-trade agreement talks.
"This will not only expand Taiwan's international space, but more importantly, this can force Taiwanese domestic industries to adjust themselves to meet international commercial regulations and standards, as well as to activate the sluggish economy," he told TODAY.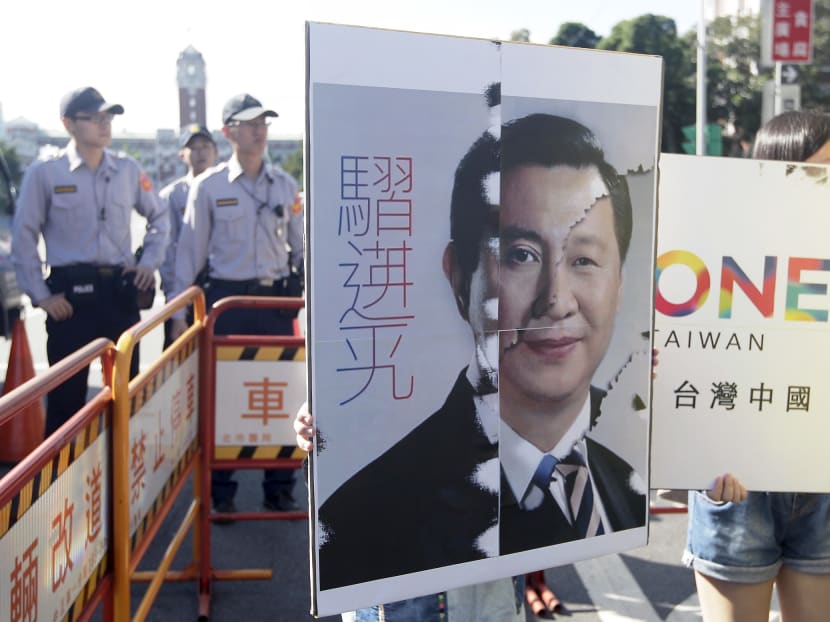 If Taiwan is intent on changing its economic fortunes, it has to confront a myriad of issues ranging from its hyper-partisan politics to an ageing population.
An export-led economy such as Taiwan has no choice but to be immersed in global trade, but its geopolitical ostracism is a key problem, observe analysts such as Dr Wu Shang-su, an RSIS research fellow who previously worked in Taiwan's National Defense University and the Legislative Yuan.
Taiwan's "abnormal international status" constrains business opportunities, he said, compared with its Asian competitors who are signing many free-trade deals.
The island is recognised by only a handful of countries, owing to its tenuous ties with the mainland. Dr Tsai, who has yet to make clear her stance towards Beijing, will have a tough course to navigate.
The reality for many Taiwanese companies is that they cannot afford to ignore China, which is Taiwan's largest trading partner and where 40 per cent of its exports go to.
Dr Chia from RSIS cautioned that closer integration with mainland China is a "double-edged sword".
"Compared with China, the size of Taiwan's economy is very small, and if Taiwan is not able to find its uniqueness and competitive advantages, it may be marginalised. So while Taiwan should keep economic ties with China, over-reliance on China could be a problem for Taiwan's economy," she said in an interview with TODAY.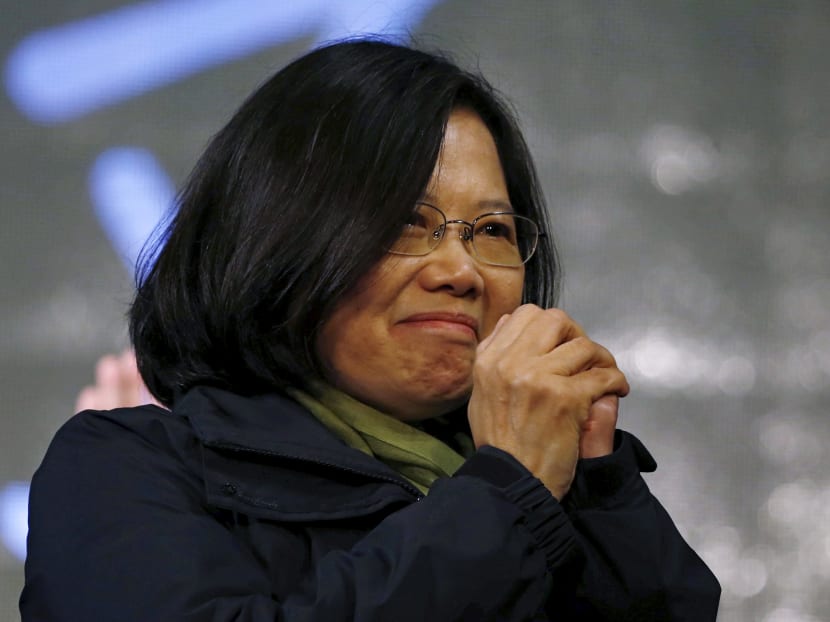 If cross-strait relations are a minefield, tackling domestic problems is not much easier.
For one thing, the workforce is rapidly ageing, made worse by the dramatic drop in Taiwan's fertility rate of less than one per woman — among the lowest in the world — from 1.7 in 2000.
With fewer youths supporting the elderly, the burden is transferred to the state, which means government resources are stretched even thinner amid spiralling health-insurance and pension costs.
"Reforms need to be carried out soon or state employee pensions will collapse. The government cannot sustain it for long," said Mr Wu Chung-cheng, Deputy Minister of the Civil Service Ministry, in a recent interview with Reuters.
The numbers say it all. Retired employees receive a generous average monthly pension of NT$60,000 and a savings rate of 18 per cent. This year, pension costs are set to rise to an all-time high of 7.37 per cent, or NT$147.2 billion in 2016, of the total government budget. The Taiwanese government spends 6-7 per cent of its GDP on healthcare every year.
"There is more criticism coming from the younger generations, especially the pension system for the retired public servants and high-school teachers," said Dr Huang Chiung-chiu, an assistant professor in the National Chengchi University in Taipei.
With public-debt burden now at a record US$550 billion, it is clear that a steep cut in pension payout is required, as the faltering economy is unable to sustain the high rate. But fears of a political backlash have discouraged legislators from adjusting it.
Mr Liao, the private tutor, said that "our politicians are good at making political slogans. Their focus is on the short term, not making long-term policies".
"That is different from Singapore, which has policies such as Electronic Road Pricing and Central Provident Fund. They may not be the most popular, but they are essential."
The bleak outlook has led many fresh Taiwanese graduates to look overseas for jobs, leading to a shrinking pool of young workers.
"The shortage of water, electricity, workers, land and talent has caused the overall investment environment to deteriorate rapidly," Chinese National Federation of Industries chairman Rock Hsu said at a forum with presidential candidates last December.
The overall lack of investment is also a problem, said Associate Professor Chung Chi-nien from National University of Singapore Business School. "Domestic firms are conservative on investment, and are sitting on cash mainly because of the unstable political environment and industrial policy. Foreign firms face additional hurdles such as outdated regulations, strict labour policy, and cultural and language barriers," he said.
Whether there is too little innovation to spur investment, or the other way around, is a chicken-and-egg question.
But even though companies such as Acer, Asus and HTC have departed from their OEM operations, they are finding it hard to shake the OEM mindset of pursuing ever-lower costs rather than promoting innovation, said Mr Mark Stocker, managing director of branding consultancy DDG in Taipei, who has worked with these IT firms for many years.
"Large revenue and low margin of OEM work mean focus is on cost-down and not innovation-up," he said, adding that Taiwanese technology companies' lack of internationalisation of their workforces and a relatively small home market also hamper their drive for innovation.
Design guru Hsieh Jung-ya, founder and president of Taiwan's GIXIA Group, THAT Inventions and SquareX, notes that most of the top management of these companies "are trained in technical aspects, but lack expertise in aesthetics and user experience, and this needs to be changed".
"These companies used to compete based on low pricing, but with the rise of China ... and changes in user expectations for product experience, this competitive advantage has been eroded. Customer service, platform design and branding need to be integrated with American experience in aesthetics for Taiwanese companies to stand out," he told TODAY.
Mr Hsieh said the Taiwanese government has tried to remedy the situation by trying to attract more overseas professional talent to Taiwan, encouraging indigenous entrepreneurship, setting up platforms to help startups and putting in place a national fund to complement Taiwan-based innovative investment.
"But in my opinion, it would be more encouraging for innovative entrepreneurs if the government could provide more support and incentive to potential entrepreneurs for developing businesses," he said, adding that the government could also relax procurement rules to help these new startups secure more government projects.
TODAY approached Taiwan's Ministry of Economic Affairs for this article, but it declined to comment.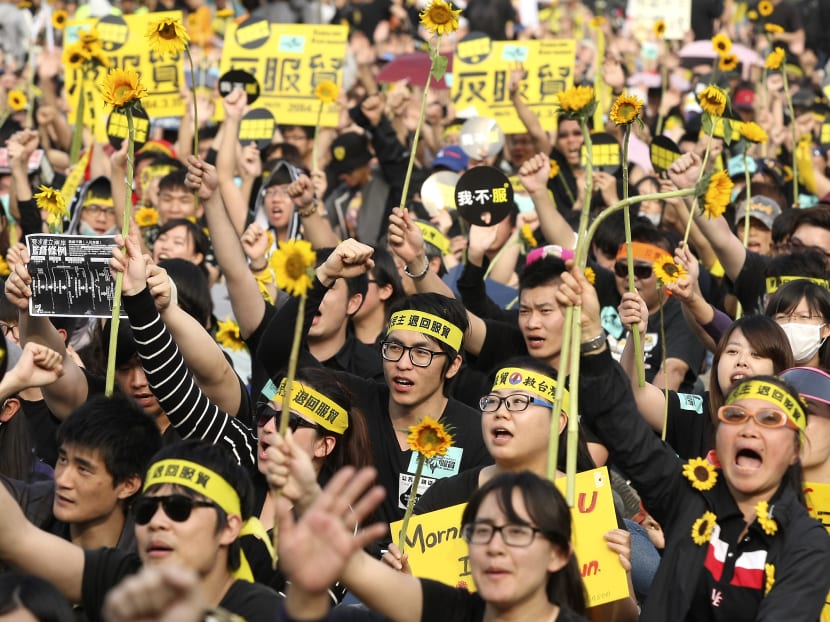 With or without government support, some Taiwanese companies have been successful in innovation. In Taichung city — about 160km south of Taipei — another homegrown company is churning out millions of two-wheelers for the global market.
Starting as an OEM manufacturer back in 1972, Giant Bicycles has grown to be probably the biggest bicycle manufacturer in the world. It now produces its own bikes, which are highly regarded among professional cyclists around the world, and does contract manufacturing for brands such as Scott and Trek.
"They have introduced industry-leading innovation for decades," noted Mr Stocker of DDG, adding that Giant's global sales reached NT$60 billion in 2014, up 10.4 per cent from 2013.
As for Gogoro, its innovative idea of an electric scooter network that enables customers to drive more environmentally-friendly electric scooters without the hassle of having to plug their batteries into a socket to charge for hours at a time will be launched in Amsterdam in the middle of this year.
As companies such as Giant and Gogoro reinvigorate Taiwan's economy, there is some hope that the Asian tiger can shake off its stupor and roar once more. ADDITIONAL REPORTING BY ALBERT WAI