Thailand's Bhumibol Adulyadej: The king of sax, snapshots and sailing
SINGAPORE — At age 8, Bhumibol Adulyadej got his first camera, a coronet midget – a tiny box camera that weighed only 71g. This light gadget sparked his lifelong passion for photography for the next eight decades.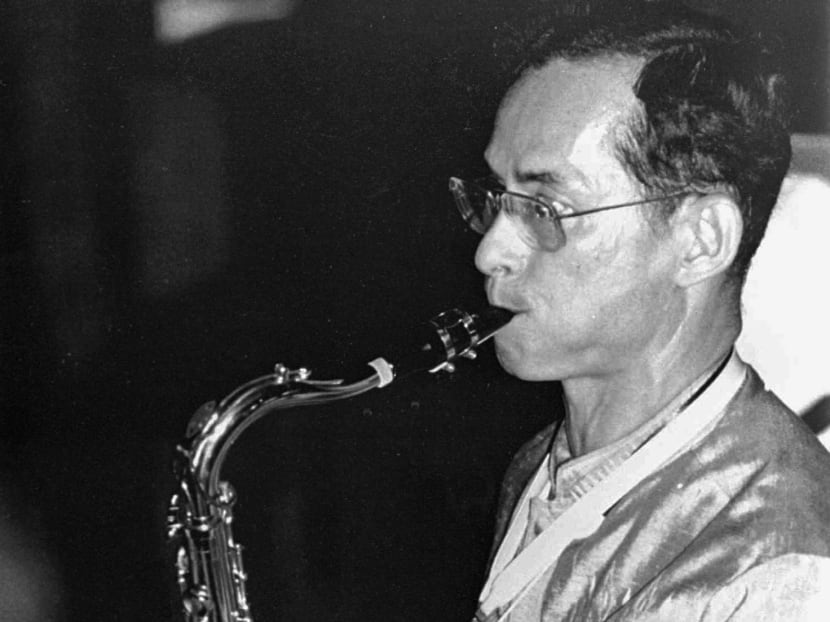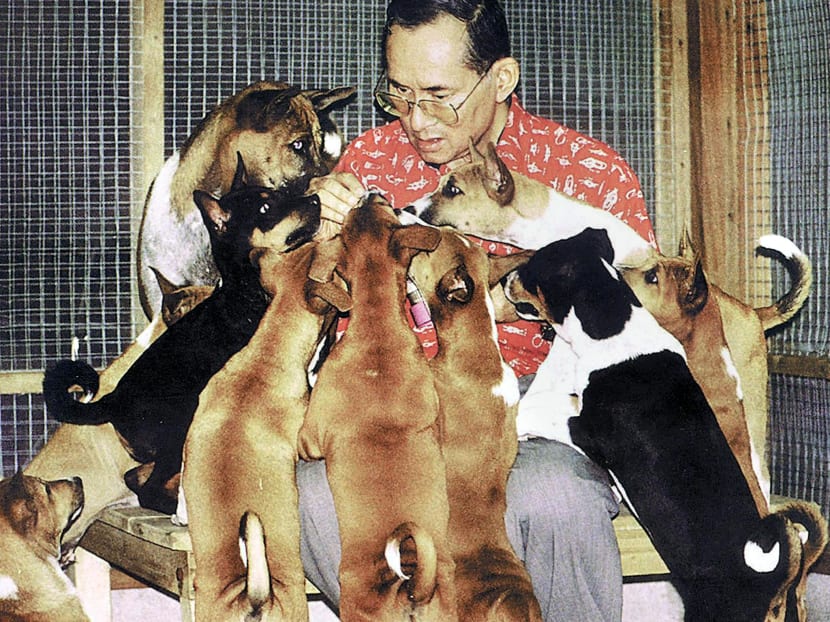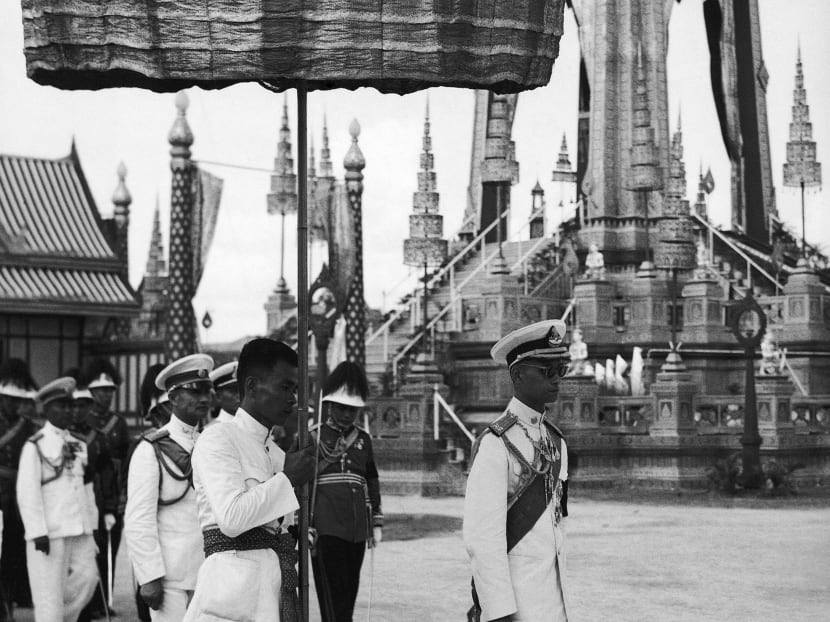 SINGAPORE — At age 8, Bhumibol Adulyadej got his first camera, a coronet midget – a tiny box camera that weighed only 71g. This light gadget sparked his lifelong passion for photography for the next eight decades.
The longest-reigning monarch in Thailand was seldom seen without a camera hanging around his neck – at ceremonies, events and even after emerging from the hospital in a wheelchair. 
A camera was among his essential travel items, along with a self-made map and a pencil with eraser – especially when he toured projects in rural Thailand. It aided him in capturing the country's development.
"He has taken photographs which have been useful for the development of the country such as… photographs showing appropriate locations for dams, reservoirs and dykes; photographs of villages and their surroundings and of transportation routes," according to the website of the museum that exhibits his photos.
"These photographs were taken on land, from the air in airplanes or helicopters. They have been used to help him plan various development projects in the Kingdom, particularly in rural areas."
King Bhumibol used to travel constantly to monitor over 3,500 development projects – ranging from factories to dams – under his patronage across rural Thailand. It was not among his royal duties, but something which he believed was useful for the country.
In a rare interview given to a BBC in 1981, he said: "I don't know what can be defined as 'King', that is the trouble, because in my position, I am called a King. But my duty is you have noticed not the duty of a King. It is something that is quite different or difficult to define. I do things I think will be useful and that is all."
He made other concrete contributions by inventing many devices to improve the lives of citizens. He owned over 20 patents and 19 trademarks, including patents for rainmaking and an aerator used in wastewater treatment. 
For all his inventions, King Bhumibol was called the "Father of Thai Innovation" as well as "Father of Royal Rainmaking".
But the late King of Thailand is perhaps more fondly known to be the King of Swing. A few years after he got his first camera, he became a jazz enthusiast in his teenage years while living in Switzerland. 
He bought a second-hand saxophone for 300 francs, with half the money from his own savings and the other half from his mother. An American newspaper once reported that his saxophone was made of gold. When asked about this, the King reportedly dismissed the story, saying it would be too heavy to carry.
After purchasing his saxophone, the young Bhumibol played with other Thai students at his residence in Lausanne during school holidays. 
Over the years, he had jammed with jazz legends such as Benny Goodman, Stan Getz, Lionel Hampton and Benny Carter. He also composed his own music.
His first was Candlelight Blues, and his most popular are the catchy Love At Sundown and the more wistful Falling Rain. They were written in 1946, the year he became King. His coronation was later in 1950.
He had written 48 compositions, with most of his tunes influenced by his favourite artists like Louis Armstrong and Johnny Hodges of Duke Ellington's Orchestra. 
Describing the writing of Falling Rain in a speech in 1981, he said: "I became inspired while I was listening to music on the radio. I felt the music in my head sounded better, so I turned off the radio and scribbled it down on a piece of paper…People liked that song. They said it was beautiful. I felt overjoyed."
After ascending the throne, he formed a band to play with him at the palace and even set up a new public radio station which aired the live performances of his 14-member band each Friday. As recent as 10 years ago (2006), it was reported that the King still jammed with his band – although the location moved from Bangkok to the summer palace in Hua Hin.
Earlier, musician Les Brown and His Band of Renown recorded several of the king's compositions in 1996. The late Mr Brown, who died in 2001, described King Bhumibol as "a superior musician".
"I'm sure if he didn't have the job he has now, he'd be successful as a bandleader," he said in a documentary about the king and his music.
King Bhumibol would probably have no problems finding an alternative career, for all his varied talents in photography, music and inventions. He was a skilled painter and a sailing champion. An avid athlete, he participated in the 4th South East Asian Peninsula Games (now SEA Games) in 1967. He won the gold medal in the OK dinghy class in the sailing competition.
In an interview with the New York Times in 1989, he said he had less time for his hobbies due to pressures of palace duties and his development projects. He had stopped sailing and painting by then.
He also said he did not care how history will remember him. "If they want to write about me in a good way, they should write how I do things that are useful. If they want to criticise me, I don't care, I don't mind. But they must criticise me fairly. Usually the criticism is not fair.
Or the praise, even the praise sometimes is not fair," he said.