Cambodia's embrace of China stirs local tension
SIHANOUKVILLE - Casinos including the Oriental Pearl and the New Macau line the streets of Sihanoukville, a Cambodian port and resort town.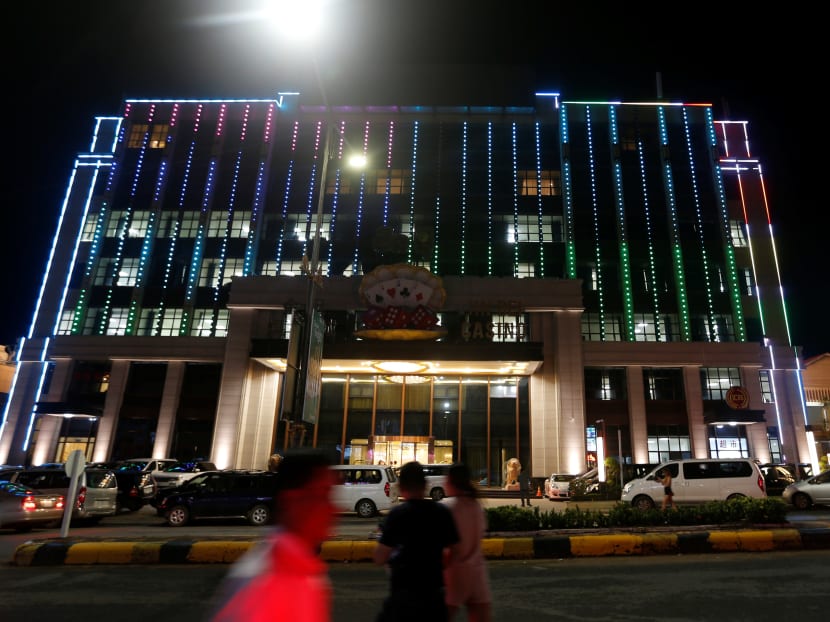 SIHANOUKVILLE - Casinos including the Oriental Pearl and the New Macau line the streets of Sihanoukville, a Cambodian port and resort town.
This city of fewer than 100,000 people will soon boast 30 casinos, with 10 built last year alone, according to local officials.
But with Cambodians prohibited from gambling, the complexes primarily serve Chinese tourists and often employ Chinese staff, angering locals in a poor country where jobs are scarce.
An estimated 120,000 Chinese visited Sihanoukville last year, double the number of 2016.
Sihanoukville's casino boom is one of the most vivid consequences of the forthright embrace of China by Hun Sen, the prime minister. Beijing backs the authoritarian leader politically and has extended loans for the construction of dams and roads, even as his crackdown on the opposition, media and civil society groups has been condemned by the European Union and the United States.
The Chinese tourist influx has boosted the city's property prices and spawned a growing number of high-rise buildings but it has also brought problems. "The Chinese don't go out in the daytime; they go out at night," says Sok Song, a Cambodian hotel owner and vice-president of the Sihanouk Province Chamber of Commerce.
While he stresses that the Chinese presence is "more positive than negative", he says that "at night, sometimes they have a drink and they fight and shout at each other".
Ma Lin, a manager at a beachfront café whose lease will be taken over by a Chinese investor at the end of this month, says that because he "can't speak Chinese . . . it's hard for me to get a job with Chinese owners".
Expanding Chinese influence is a fact of life across Southeast Asia. China is the biggest source of tourists in Thailand, and Beijing is financing infrastructure projects from Myanmar to the Philippines.
Cambodia is not alone in weighing the mixed blessings of Chinese investment, which elsewhere has been welcomed for its scale and relative lack of conditions attached but criticised for leaving construction and other jobs in Chinese hands.
What is unusual about Sihanoukville's transformation is that tension in the town has coalesced into a public backlash — unusual in a country where personal freedoms are fading — and drawn a stern response from Cambodian authorities as well as from China's ambassador.
Xiong Bo, Beijing's envoy, this month acknowledged that "a small amount of low-educated people" from his country were breaking Cambodian laws.
His rare press conference came after a document emerged in which the governor of the province where Sihanoukville sits listed both the "positive" and "negative" impacts of Chinese money and people.
"The price of renting rooms has risen, and that affects the standard of living of government officials, workers, and other people," he wrote in a letter to the interior minister that was leaked to Cambodian media.
He said "mafia groups" were behind kidnappings and "insecurity in the province", and that tension between Chinese visitors and locals would give the opposition ammunition to attack the Cambodian-Chinese relationship, or to claim that Sihanoukville was becoming "a second Shanghai".
"We want them to invest but we need more local people to have a chance to work, to get more money from this growth," says Tang Sochetkresna, director of the provincial tourism department. He says the city is eager for investment beyond casinos and hotels, in attractions that can draw in tourists from other countries.
Sok Song, the chamber of commerce official, says Chinese companies are building garment, footwear and other factories in Sihanoukville's special economic zone.
He says Cambodia's interior ministry dispatched a task force to the town to study the problem of visitors who "do not obey the law", and met Chinese embassy officials in January.
The Chinese are only the latest group of foreign tourists to throng Southeast Asia's beach towns, bringing welcome money but also tension to poor countries with conservative societies. Western travellers engaging in behaviour deemed lewd or disrespectful continue to create periodic scandals from Cambodia and Laos to Malaysia and Thailand.
But the Chinese presence has a stronger geopolitical component, given China's growing economic foothold in Cambodia and its continued support for Hun Sen at a time when he is flouting democratic rights.
"There is a narrative at the elite level that points out the positive effects of the relationship with China but you are seeing some cracks in the enforcement of this overarching narrative," says a western diplomat in Phnom Penh. "Sihanoukville is a one-country town, so it's a stark example." THE FINANCIAL TIMES