Cop thrillers shunned as Hong Kong protests fuel resentment towards police
HONG KONG — The once-gleaming reputation of Hong Kong's police force has been shattered by seven months of anti-government rallies that have frequently descended into violent clashes between officers and protesters.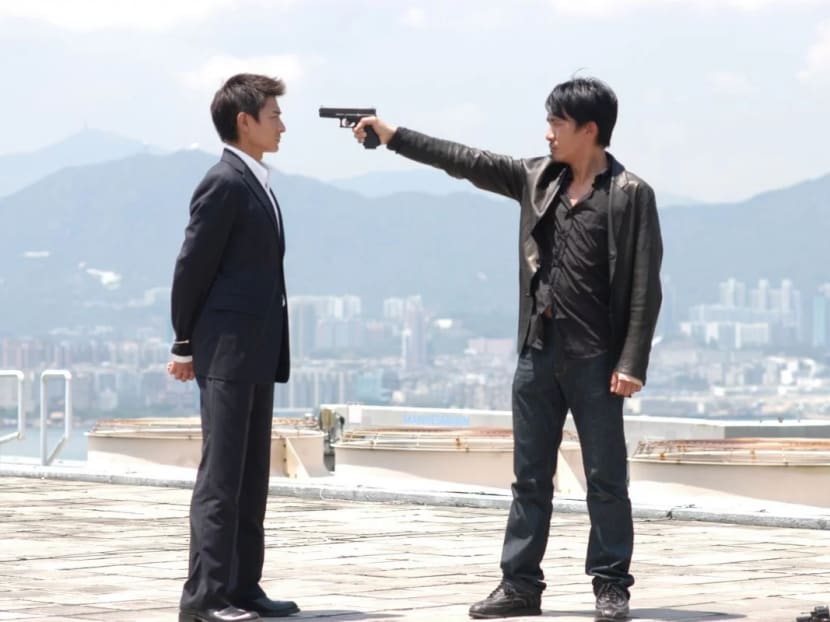 HONG KONG — The once-gleaming reputation of Hong Kong's police force has been shattered by seven months of anti-government rallies that have frequently descended into violent clashes between officers and protesters.
And it seems their tarnished real-life image is being reflected by a drop in their popularity on the big screen.
Moviegoers in Hong Kong are shunning its signature cops-and-robbers films, traditionally the backbone of the local industry, resulting in several recent flops and contributing to a slump at the box office in recent months.
Riot police have been widely accused of using "excessive force" against protesters, though they deny this, claiming their actions have always been proportional to the threat they themselves are facing.
The public's reluctance to watch the police portrayed in a positive light on screen when distrust is running at a record high is one strand of a double blow being inflicted on Hong Kong's cinemas by the political crisis gripping the city.
The other is that residents are avoiding cinemas located in shopping malls, which have become one of the main flashpoints for outbreaks of violence and vandalism. The latter has had a dramatic effect on box office receipts over the festive period.
The city's Christmas cinema revenues tumbled by 28.1 per cent to HK$29 million (S$5 million) between Dec 24 and 26 from the same period in 2018, figures from industry data provider Hong Kong Box Office Limited (HKBO) show.
Overall, box office income in the second half of last year declined by 10 per cent to HK$877 million from the same period a year before.
An absence of successful crime thrillers featuring police – a pillar genre of Hong Kong cinema that dates back to the 1970s – will not have helped. Three such movies released after the protests gained momentum in August flopped at the box office, in stark contrast with a boom in the genre earlier in the year.
It came as public support for the police force – once considered Asia's finest – almost halved to 35 per cent in November from a year earlier, according to surveys by the Hong Kong Public Opinion Research Institute. That represents its lowest level since the polls began in 2012, a result of a widespread perception of police brutality during the protests.
"(Cops-and-robbers) is one of Hong Kong cinema's signature genres, like 'Infernal Affairs' is such a big thing here, there was a certain fascination with the genre – more so than anywhere else – because Hong Kong was such a safe place," said Mr Kevin Ma, an independent film critic and writer.
"But people's impression of the police has changed radically in the past half year. Obviously they are not in a mood to see positive depictions of the police at the moment, because the sentiment is so low."
The hit movie "Infernal Affairs", released in 2002, is the story of a police officer who infiltrates a triad gang.
Widely regarded as a high-water mark for Hong Kong's filmmaking industry, it earned numerous awards and spawned an Oscar-winning Hollywood remake called "The Departed" starring American actors Matt Damon and Jack Nicholson.
Six crime thrillers released between February and early August – when the violence in the protests intensified – raked in a combined HK$85 million in box office revenue, helped by blockbuster hits such as "Integrity", which was the top-grossing local film in 2019, starring A-listers Sean Lau Ching-wan and Nick Cheung Ka-fai.
In comparison, the three films in this genre released later in the year only bagged HK$7.7 million.
Massive street demonstrations that erupted in June have engulfed Hong Kong in its worst political crisis in decades. The economy spiralled into a technical recession in the third quarter, after frequent protests in major shopping districts hammered the retail and tourism sectors.
Over 300 protesters were arrested in three days of violent clashes at several major shopping malls over Christmas.
The local entertainment industry is struggling to cope with the downturn. Even before the social unrest, Hong Kong cinema had already been in steady decline since its heyday in the 1990s, when as many as 400 films were produced each year.
In 2019, local producers made just 46 films, down from 53 in 2018, according to the HKBO.
"The general mood in the industry is that people don't really know what kind of films are appropriate to make, and what films could we make to get people back into the cinema," said Mr Ma, who also runs film news website, Asia in Cinema. It is natural for creatives to become more cautious in this environment, he added.
This has already led to project suspension and cancellations.
Hong Kong actress Michelle Wai Si-nga had three movie projects post-poned indefinitely because of the unrest, while actor Carlos Chan Ka-lok went back to school for acting training after two movies were suspended.
A handful of cops-and-robbers films previously marketed for 2019 did not make it to the big screen as scheduled. 
"Detective vs Sleuths", for example, was supposed to be released in December, according to earlier announcements by producer Emperor Motion Pictures. It is unclear why the movie, starring Sean Lau, has not been launched yet. The company did not reply to requests for comment.
A slowdown in China's entertainment industry last year following a nationwide crackdown on tax evasion could have had a ripple effect on Hong Kong too, because the city is dwarfed by the mainland in terms of market size and industry resources. Mainland Chinese production houses may have become more reluctant to partner with their Hong Kong peers to produce any film involving sensitive topics such as the police.
For now, how well the box office will perform over the upcoming Lunar New Year holiday at the end of January will be key to shoring up the industry's confidence, Mr Ma said.
"Generally Chinese New Year is the sure-fire bet," he said. "It really depends on whether those films succeed ... and then the industry will see, is it that the quality of the films [is bad], or is it that people just don't want to go to the movies anymore. And if people don't go to the movies even for the Chinese New Year, then what can we do?" SOUTH CHINA MORNING POST