Covid-scarred Australian tourism awakes from long slumber to welcome international visitors again
MELBOURNE/SYDNEY — Ms Lara Tumak, 44, was gearing up for the peak tourist season in February last year, but the devastating bushfires that began at the end of 2019 and burned through to 2020, as well as the onset of the Covid-19 pandemic meant that all her bookings were cancelled overnight.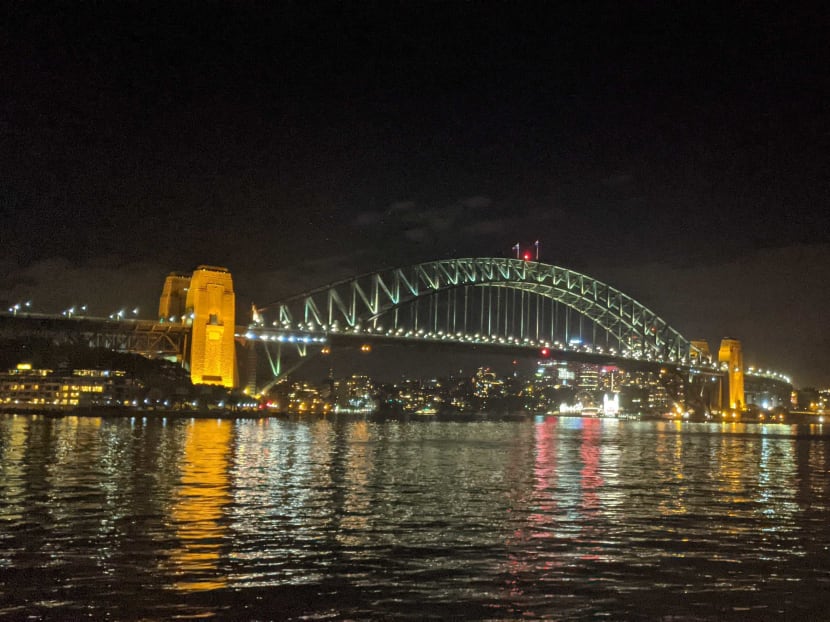 Many tourism workers have been hit hard when Australia shut its international borders to curb the spread of Covid-19
Singapore and Australia only allowed quarantine-free travel for fully vaccinated travellers to travel to either countries in November this year
Tourism operators and workers say they are excited about this development
However, the emerging Omicron variant may disrupt border reopening plans
MELBOURNE/SYDNEY — Ms Lara Tumak, 44, was gearing up for the peak tourist season in February last year, but the devastating bushfires that began at the end of 2019 and burned through to 2020, as well as the onset of the Covid-19 pandemic meant that all her bookings were cancelled overnight.
As an artist and a casual employee working as a tour guide for Hidden Secrets Tour, a tour company that organises laneway tours in Melbourne, Australia, it meant that all her income evaporated and she had to dip into her savings.
While some financial support from the Australian government helped sustain her, Ms Tumak decided that enough was enough, and opted to change her career path by going back to school and taking up a degree in occupational therapy about a year after the pandemic started.
"I have no security in either of those industries that I've loved, that supported me for so long… It's a big life change," said Ms Tumak.
Ms Tumak resumed tour guiding in the last month after Melbourne came out of its sixth and final lockdown, but said she will be doing only one or two tours a week now, unlike five or six previously before the pandemic.
"I've missed it, but it just won't have the same place in my life that it used to have," she quipped.
TRAVEL BETWEEN SINGAPORE AND AUSTRALIA
Ms Tumak is among the many tourism workers that have been hit hard when Australia, much like many other governments across the globe, shut its international borders to curb the spread of Covid-19.
Along with Singapore, Australia has had one of the strictest border closures in the world, with both countries only allowing quarantine-free travel for fully vaccinated travellers to visit either countries in November this year.
That was until Australia announced on Saturday (Nov 27) that fully vaccinated travellers arriving from overseas into the states of New South Wales and Victoria have to self-isolate for three days amid concerns over the new Omicron variant that has been detected in Africa.
Before this tightening, visitors from Singapore were among just two countries allowed to enter the Australian Capital Territory, the state of Victoria, where Melbourne is located, and the state of New South Wales, which is where Sydney is, without having to serve any quarantine. The other country is New Zealand.
Japan and South Korea were slated to join the list of eligible countries from Dec 1.
Prior to the pandemic, Singapore was Australia's sixth largest source market for international visitation and seventh most valuable for spending for the whole of 2019, according to statistics from Tourism Australia.
In the same year, 2.6 million visitors travelled to Australia, making up 5 per cent of all Australia's international arrivals.
Singapore Airlines and Tourism Australia — a government agency in charge of promoting tourism in the country — organised a media tour to Melbourne and Sydney, the two cities most visited by Singaporean travellers, to experience how quarantine-free travel between both countries is like in Covid times.
This reporter was among one of those in the media tour.
DECIMATION OF AUSTRALIA'S TOURISM SECTOR
Mr Josh Hayes, 24, who works as a skipper in Sydney with a company called Sydney by Sail, told TODAY that the media team is the first group of international visitors he had taken on a sail around Sydney harbour ever since the pandemic started.
Mr Hayes said that international tourists accounted for at least 60 per cent of their business before Covid-19 struck and the company had to cater to more local residents in Sydney.
That has helped improve their bottom line but business is still about 30 per cent below pre-Covid days, he said.
Obviously, Mr Hayes' income took a hit as he wasn't paid during the two state-wide lockdowns in New South Wales since his company was not allowed to operate.
While Mr Hayes did not share how much his income dropped, he said support from the government as well as lower spending meant that it was just enough to sustain him through.
The impact of Covid-19 is visibly felt at Sydney's Paddy's market, where several stalls have closed, leaving just yellow floor markings that once served as the physical boundaries of individual stalls.
Ms Sharon Yew, 33, who works at a stall selling T-shirts at the market, said several shops selling souvenirs have shut, since their main clientele were tourists.
She has managed to keep her job as locals still patronise her shop to buy apparel, though business has dropped and the stall is only raking in about 60 per cent of sales compared to pre-Covid days.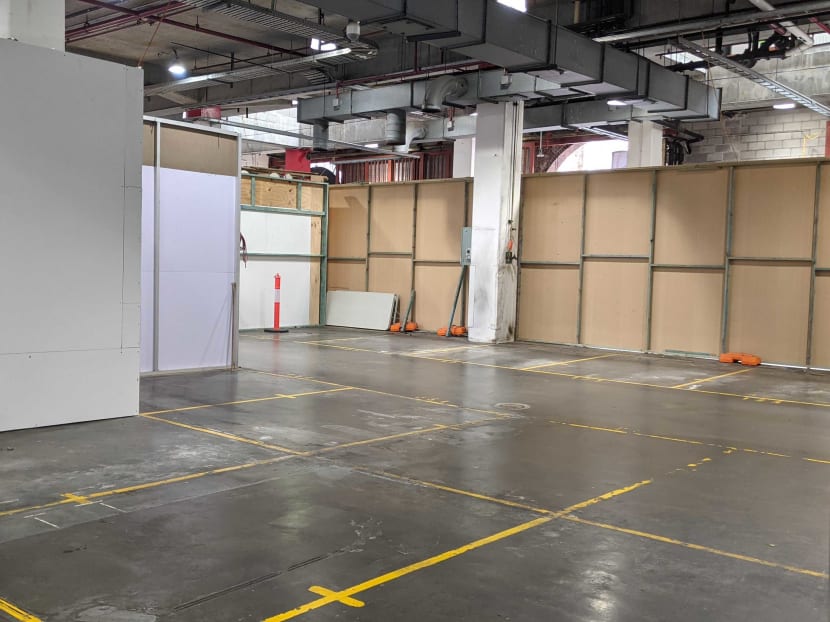 Over in Melbourne, which has the title of surviving the world's longest lockdown, Pt Leo Estate, a winery in Mornington Peninsula which is about an hour's drive from Melbourne, had been shut for a total of 230 days across the last 22 months of the pandemic, said its general manager Roger Lancia.
It typically receives 200,000 annual visitors before Covid-19.
Mr Lancia could not say how badly visitorship had dropped after the pandemic hit, except to say that it was "horrible".
"It's very sad. Very sad time for us," he said.
With financial support from the government, as well as the company's own initiatives such as offering takeaways and opening a wine pop-up clearance store, Mr Lancia said Pt Leo Estate has managed to retain about 90 per cent of its workforce.
Over at Next Hotel, its management had pushed back its opening from September last year till March this year.
They had thought it was good timing given that it was the end of one of the lockdowns in Melbourne and that recovery was ahead.
After opening for just three months, it had to suspend operations when the city went into another lockdown in June, which it only exited from last month.
Mr David Ness, the hotel's general manager, said that they could only pay their staff half of their normal wages during the lockdown and also reduce the working hours of their management staff.
Even during the three months of operations, the hotel opened just half of its 255 rooms as there was only demand from domestic travellers then.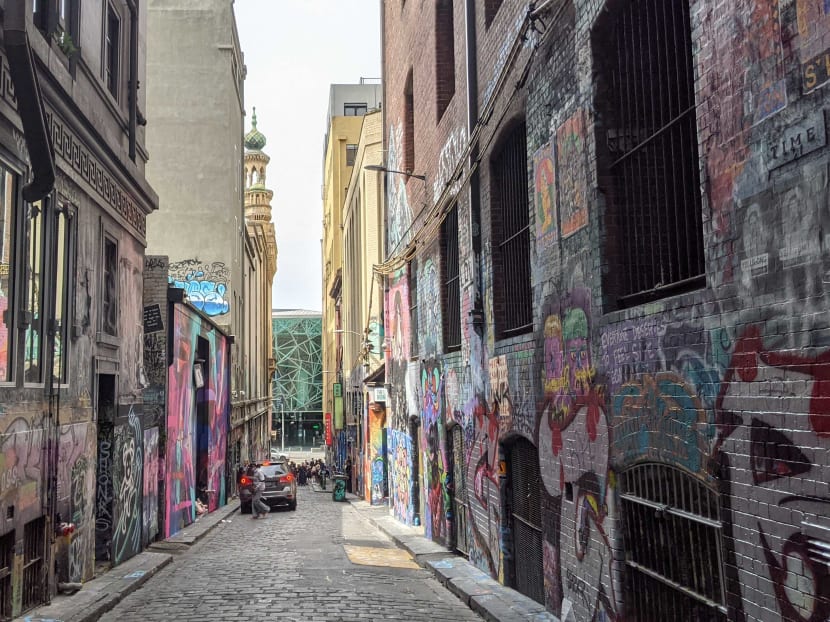 A REVIVAL IN THE WORKS?
But things may already be looking up for some tourism operators in Melbourne and Sydney.
Mr Ness said that after its reopening in October with the end of the lockdown, Next Hotel is gradually increasing its operating capacity.
He added that demand for rooms has hit maximum capacity on the weekends, as domestic travellers from outside the state of Victoria, as well as a small number of international tourists are starting to trickle in.
Mr Ness said that people are thinking that it's the "end game" now and there won't be any more lockdowns.
And with Australia opening up international travel, with Singapore as one of the first few countries, he said that it's "a good sign of things to come".
Other tourism operators have also reported increased business over the last month after lockdown ceased.
Mr Lancia said his winery is seeing a return of demand from local customers and it has been "well-patronaged".
"We're starting to see a slow influx of our international tourists coming back," he added.
Even though Singapore is just one out of many source markets for international visitors, Mr Hayes said things "have to start somewhere" and he is really looking forward to welcoming visitors from Singapore.
"There is something more fulfilling about my job when I'm sharing it with people from other countries who have never been here before," he said.
Even though Ms Tumak has switched career paths, she is still ecstatic about the possibility of welcoming international tourists again.
"I'm so tired of being at home in my tracksuit pants. I'm just so excited to meet people and to see my city again after being virtually asleep for nearly a year and a half. So, I can't wait," she said.
However, with the emergence of a new variant over the last weekend, it remains unclear whether their enthusiasm might be curbed again.