Don't believe fake news intended to stir up racial sentiments, urge M'sian police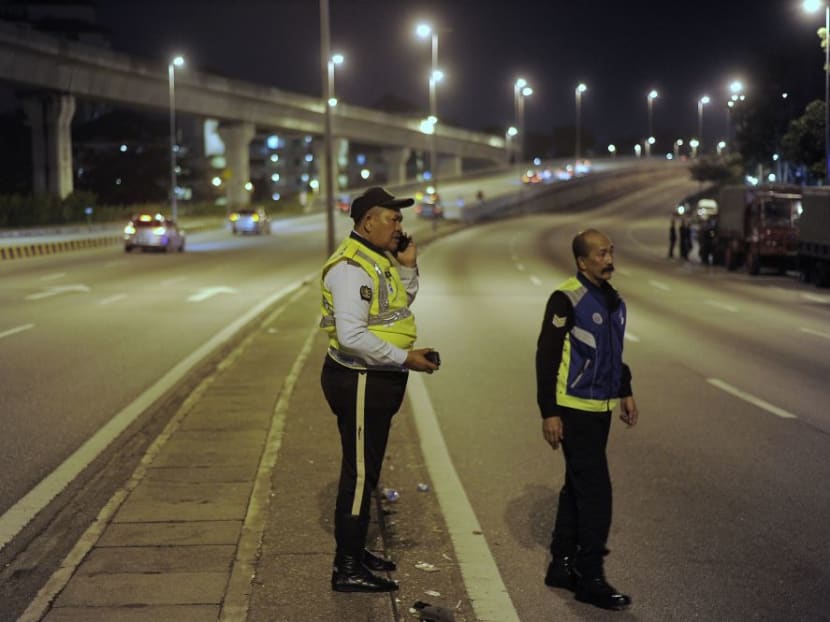 PETALING JAYA — The Royal Malaysia Police (PDRM) has detected several instances of fake news being circulated online aimed at manipulating the relocation issue of the Sri Maha Mariamman Devasthanam temple in USJ 25, Subang Jaya, which saw two days of unrest from Monday (Nov 26) and urged the public not to fall victim.
PDRM corporate communications chief senior assistant commissioner Datuk Asmawati Ahmad said four fake messages being circulated on WhatsApp have been identified.
"The first one consists of a voice note claiming gangsters were committing random acts of violence against anyone near the area with a warning to the public not to go out at night.
"The second one, also a voice note, urged the Malays to prepare sharp weapons for the scheduled rally on Dec 8 which will purportedly see racial clashes involving three ethnic groups," she said in a statement.
Listing further, the third instance includes a WhatsApp message claiming federal police have issued warnings regarding random acts of violence by unknown groups around Subang Jaya, Puchong, Klang and Old Klang Road after 9pm.
The fourth item of fake news being shared consisted of manipulated photos with the aim of creating a false perception that public disorder was taking place nationwide.
Ms Asmawati said all of this fake news can affect the security of the country, and can incite racial tension and religious sensitivity in the multicultural society of Malaysia.
"PDRM would like to advise the public not to be so easily swayed by such provocative fake news.
"PDRM upholds the right to free speech but remind people that the rights and freedom have a limit which should not be abused for any hidden agenda," she said.
She said the police have given guarantee that security and public order will be maintained, with stern action taken against any party attempting to disrupt the peace and unity in the country,
"We would like to take the opportunity again to remind everyone of Prime Minister Tun Dr Mahathir Mohamad's statement that the rioting which took place had nothing to do with racial or religious issues.
"It is a criminal matter that should not provide any opportunity to destroy national unity and interracial relations," she said. MALAY MAIL