Explainer: Why TikTok's CEO is testifying before the US Congress in high-stakes hearing and what could happen next
SINGAPORE — TikTok chief executive officer Chew Shou Zi is set to testify before the United States Congress on Thursday (March 23) night Singapore time, in the midst of a controversy on whether the China-based application poses a national security risk to other countries.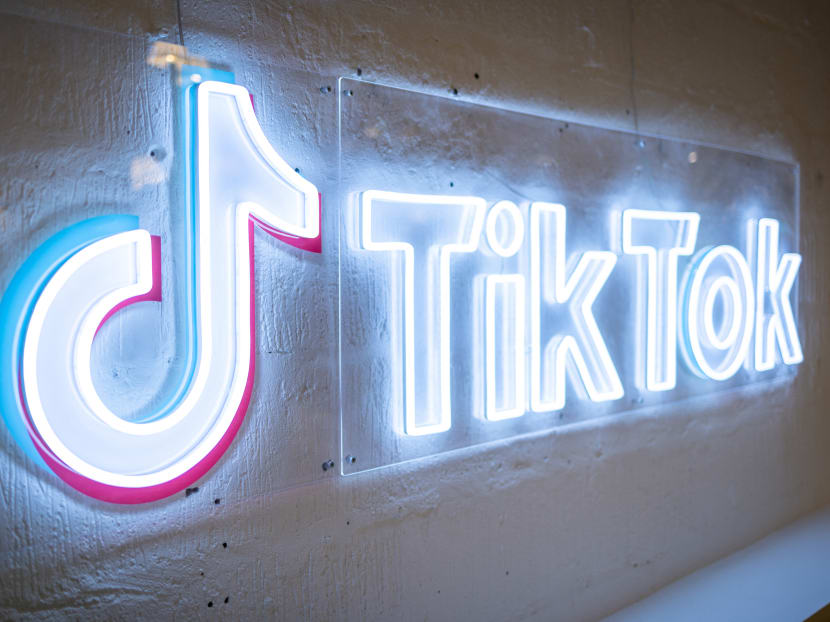 Tiktok CEO Chew Shou Zi will testify before the United States Congress on March 23
The US authorities are calling for Bytedance, which owns TikTok, to divest ownership of its US asset or face a ban
This was after there were growing security concerns that Tiktok user data could be shared with China's government
In a prepared speech, Mr Chew said that Bytedance is not an agent of China
SINGAPORE — TikTok chief executive officer Chew Shou Zi is set to testify before the United States Congress on Thursday (March 23) night Singapore time, in the midst of a controversy on whether the China-based application poses a national security risk to other countries. 
The 40-year-old Singaporean, who took over the helm at the popular video platform in 2021, will be speaking to US lawmakers in a bid to convince them that the data of the app's 150 million US-based users is safe from "unauthorised foreign access".
This came after the US Federal Bureau of Investigation (FBI) and Federal Communications Commission warned that Bytedance — which owns TikTok — could share user data from TikTok, such as browsing history and location, with the Chinese government. 
The US authorities are now calling for Bytedance to divest ownership of its US assets or face a ban, after mounting security concerns.  
Mr Chew is not the first leader of a social media giant to come before the Congress. In 2021, the CEOs of Facebook, Google and Twitter were asked to testify before lawmakers about how their platforms handle misinformation. 
In 2018, Facebook CEO Mark Zuckerberg testified in Congress after the Cambridge Analytica scandal to talk about data privacy. 
TODAY takes a closer look at the controversy around TikTok and what is likely to happen next for the social media giant.
HOW DID THE CONTROVERSY REACH THIS POINT?
The growing concerns about the national security threat posed by TikTok is set against a background of deteriorating relations between Beijing and Washington. 
Although many other popular mobile and web applications gather all kinds of user data, US officials have recently been raising a particular concern that data from TikTok, which is partly owned by a Chinese company, may end up in the hands of the Chinese government. 
This is because Chinese companies are subject to Chinese data request laws that compel them to hand over information to the government about customers when they are asked to do so.
The company began coming under close scrutiny in December last year after it admitted to using its app to spy on reporters in an effort to track journalists' sources.
Since then, the US government has banned the use of TikTok on government-owned devices, with other jurisdictions such as Canada, Taiwan and the United Kingdom following suit. 
In Singapore, public officers are allowed to use TikTok on government-issued devices only on a "need-to basis". 
WHAT WILL TIKTOK'S CEO SAY TO ALL THIS?
Mr Chew has prepared a lengthy speech that he plans to deliver in Congress, and it was published ahead of his testimony. 
In it, he responds directly to all recent concerns raised against the platform, saying that many of the concerns that have been raised by the US authorities stem from the "inaccurate belief that TikTok's corporate structure makes it beholden to the Chinese government or that it shares information about US users with the Chinese government". 
"This is emphatically untrue," he says.
He adds that TikTok, as a US company incorporated in the US, is subject to the country's laws. 
"TikTok has never shared, or received a request to share, US user data with the Chinese government. Nor would TikTok honor such a request if one were ever made," he says. "Let me state this unequivocally: ByteDance is not an agent of China or any other country."
IS TIKTOK TAKING OTHER MEASURES TO REASSURE THE US GOVERNMENT?
Beyond the reassurances that ByteDance and TikTok will not share US customer data with any foreign entities, Mr Chew also plans to outline the various steps TikTok has taken to ensure that US data is not leaked.
He says that TikTok has already provided four briefings over the past several months to the US authorities on matters including data access and security, and that the company regularly provides documents and information "well beyond" its legal obligations.
He adds that TikTok collects a limited amount of information when people set up an account, such as date of birth and username and, in certain cases, a phone number or email address. 
"Unlike some other platforms, we do not require people on TikTok to provide us with their real names during registration, nor do we ask them about their employment or relationship status," he says, adding that current versions of the app do not collect precise or approximate Global Positioning System (GPS) information from US users.
As for data security, he describes an ongoing plan called Project Texas that TikTok is undertaking and in which it has already invested US$1.5 billion (S$1.99 billion) so far.
This is an "unprecedented initiative" dedicated to safeguarding both US user data and US national security interests, he says.
As part of the initiative, TikTok has formed a special-purpose subsidiary, TikTok US Data Security Inc (USDS), that now has nearly 1,500 full-time employees.
To ensure that the data of all Americans is stored in the US and hosted by an American-headquartered company, Mr Chew says that TikTok has contracted cloud services provider Oracle to store TikTok's US user data. 
Right now, 100 per cent of US user traffic is being routed to Oracle and USDS-controlled infrastructure in the US. 
As of Jan 18, TikTok's access to systems containing new protected data are exclusively controlled by USDS, Mr Chew says.
He also adds in his speech that earlier this month, TikTok began the process of deleting historical protected US user data stored in non-Oracle servers, and this process is expected to be completed later this year. 
When that process is complete, all protected US data will be under the protection of US law and under the control of the US-led security team.
"Under this structure, there is no way for the Chinese government to access it or compel access to it," Mr Chew says in his prepared speech.
WHAT'S LIKELY TO HAPPEN NEXT?
Analysts have noted that US lawmakers began mulling banning TikTok as far back as three years ago and the issue is still up in the air, with the future just as murky. 
Even if the US government were to pass a law to ban the app, it will involve plenty of complex technical and political steps, which may have consequences for US-China relations and the millions of American business owners who use TikTok and are loudly protesting a ban. 
Another option the US authorities are considering is to force ByteDance to divest its stake in TikTok to a US company, thereby cutting off any Chinese ownership of the app. 
Even this, too, will be a complex process. The US administration under former president Donald Trump had tried to make that happen once before to no avail. 
US-based financial news site Business Insider reported that there would also likely be few potential buyers, as the app might cost between US$40 billion and US$100 billion, and any deal would likely attract scrutiny from antitrust enforcers.
If the Facebook example is anything to go by, any decision or outcome may take years to unfold. 
Despite making promises during his 2018 testimony to place more safeguards on user privacy, British news outlet The Guardian reported in 2019 that its checks found that Mr Zuckerberg had yet to make good on them. Four years later, Meta, which owns Facebook, then agreed to pay US$725 million to settle legal action over the Cambridge Analytica data breach, though it did not admit wrongdoing.