#trending: 'Too old to work in China', 50-year-old flight attendant lands job in foreign airline after learning new language
A 50-year-old flight attendant has inspired social media users after landing a job at an age that is considered "too old" in China, by learning a new language and brushing up on her English.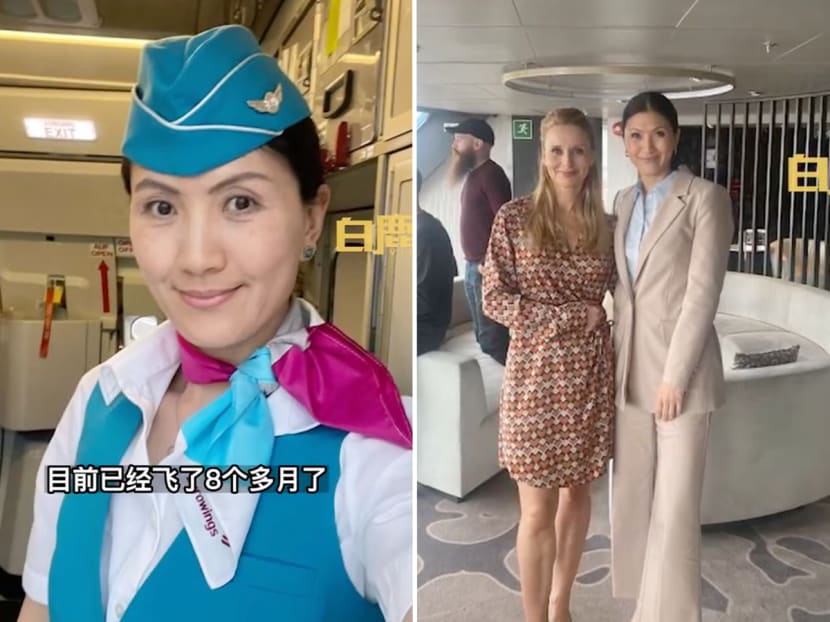 A 50-year-old flight attendant has inspired social media users for landing a job at an age that is considered "too old" in China 
Most Chinese airlines do not hire flight attendants over the age of 40
Weibo users praised the woman's can-do spirit, while some questioned the age discrimination in China's job market
CHINA — A 50-year-old flight attendant became an inspiration online after improving her language skills to land a job in a foreign company due to hiring restrictions based on age in mainland China. 
The Beijing woman, surnamed Hu, previously worked at Norwegian Air Shuttle for six years but was sacked after an internal restructuring, she said in an interview with Bailu Video.
Despite being past the age of retirement for flight attendants in China, Ms Hu remained undeterred. She brushed up on her English and taught herself Finnish in order to join a foreign company instead. 
A report on Sohu.com said that most Chinese airlines have internal regulations that limit the age of employment for flight attendants to below 35, with very few flight attendants making past the age of 40. In most other countries, there is no clear age limit for flight attendants.
Ms Hu's hard work in continuing her career paid off when she received offers from three airlines. 
She accepted a job at an international airline and became the only Chinese air stewardess in her new company. She did not reveal the airline that she is working for but she has reportedly been there for eight months.
The 50-year-old offered some words of advice on how she handles the physical demands of the job despite her age: "I exercise regularly and maintain a healthy diet. These are the main reasons I am able to continue this job.
"Use all your strength and courage to deal with life. Live in the moment, so you will never regret every step you've taken."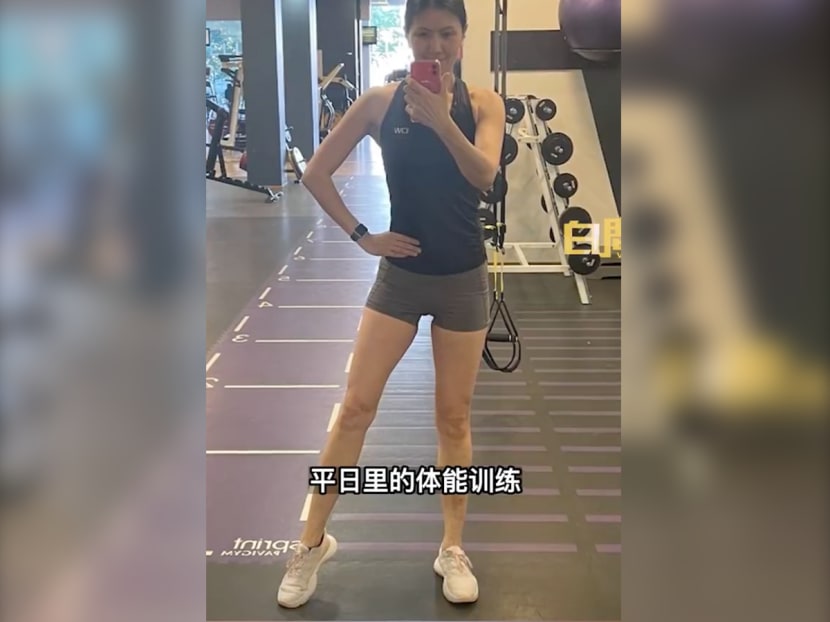 Ms Hu's story, posted by Bailu Video on Dec 4, has been viewed more than five million times on Weibo.
Social media users were in awe of Ms Hu's can-do spirit, with one Weibo user saying she was "so inspirational".
Her experience also generated discussion over perceived age discrimination in China's job market.
A Weibo user said: "What I pay attention to is the phrase 'foreign companies have no age requirements'. The age requirements in our domestic companies are too strict."
Another person said: "Many jobs in China won't want you at the age of 35."
One Weibo user lamented: "Why must there be an age limit in China? How many people are cut off from opportunities?"
China's labour laws state that the retirement age for physically intensive jobs and freelancers are 50 for women and 55 for men in China. The retirement age for women in government jobs, schools or management is 55 and 60 for men.