A 'ghost market' hangs on in the shadow of Shenzhen's hi-tech ambitions
HONG KONG — Huaqiangbei is home to the world's biggest electronics wholesale market. By day, the district is busy with buyers hunting for bargains in gigantic complexes that sell everything from cables to to spy cameras.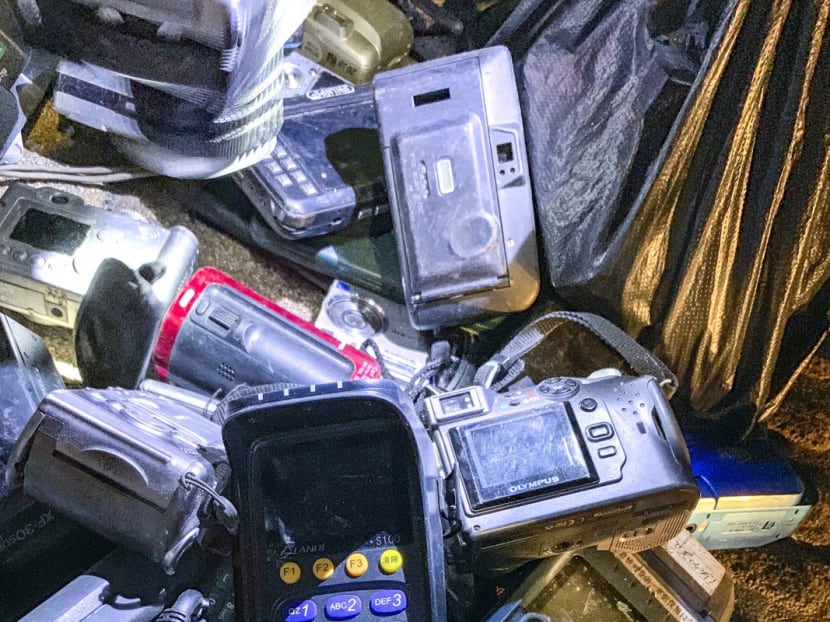 HONG KONG — Huaqiangbei is home to the world's biggest electronics wholesale market. By day, the district is busy with buyers hunting for bargains in gigantic complexes that sell everything from cables to to spy cameras.
But close to midnight, not long after the hardiest stall owners have called it a day, another market emerges in the shadows of the mega electronics malls.
When the Post visited the market one recent weekday night, street vendors were out in force on Aihua Lu, fighting for the attention of passers-by. There were careless heaps of cables, old game consoles, transistor radios, smartphones, feature phones on the road, most of it junk.
Known as a "ghost" market because it only operates at night and wraps up before dawn (the better to avoid the dreaded chengguan, or street inspectors), this particular flea market convenes every night and has been going on for a number of years. There are three unspoken rules: No questioning the authenticity, no questioning the origin, and no refunds once sold.
It is the ultimate buyers' beware bazaar. What you see is what you get.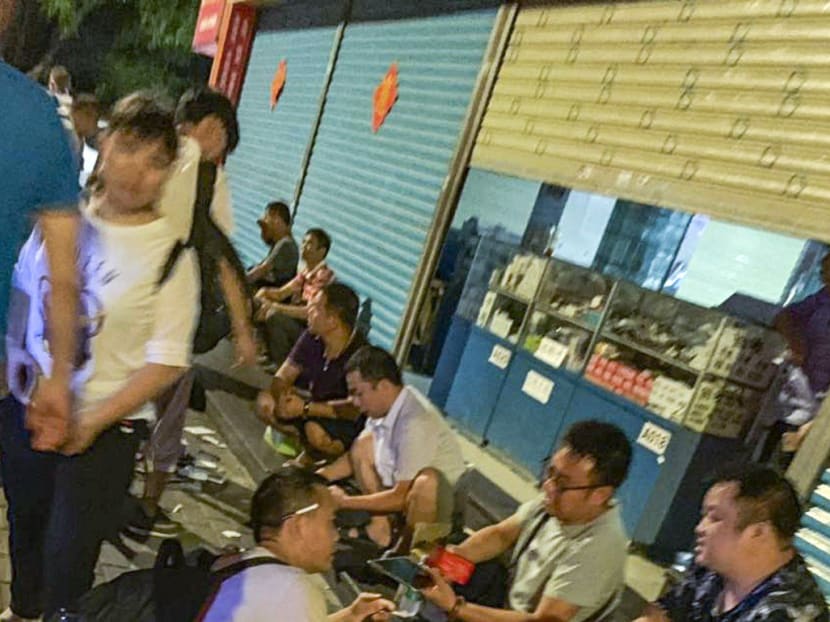 "Why are you wandering outside so late?" one male trader wearing a gold necklace shouted cheerfully at us when we passed by his pile. "Please be careful. Go home now!"
That was when we noticed the buyers and sellers at the market were predominantly men. But we did not feel unsafe as it was crowded with shoppers and the vibe was friendly. Later, when the crowd dwindled around 2am, it felt more desolate.
Read also
Huaqiangbei started off as a small electronics component market supporting the electronics manufacturing industry before flourishing when personal computers and later mobile phones became popular in China.
An hour's drive from the market, one can find thousands of factories on the fringe of Shenzhen as well as in neighbouring Dongguan and Huizhou, a reminder of the Pearl River Delta's reputation as the "factory floor of the world." The rise of e-commerce in recent years, though, has threatened physical marketplaces such as Huaqiangbei.
The area is also famous for being the birthplace of Tencent, the country's biggest gaming and social media operator, which started off in an office nearby. Shenzhen's progress over the years as a tech powerhouse can be seen by its roster of tech giants, which include multinational companies such as Huawei, the telecoms gear maker, and DJI, the world's biggest consumer drone maker.
With Beijing's plan to integrate Shenzhen and 10 other neighbouring cities including Hong Kong and Macau into a regional innovation and financial hub, Shenzhen is set for its next phase of transformation since its beginnings as the original site for the country's reform and opening-up experiment 40 years ago.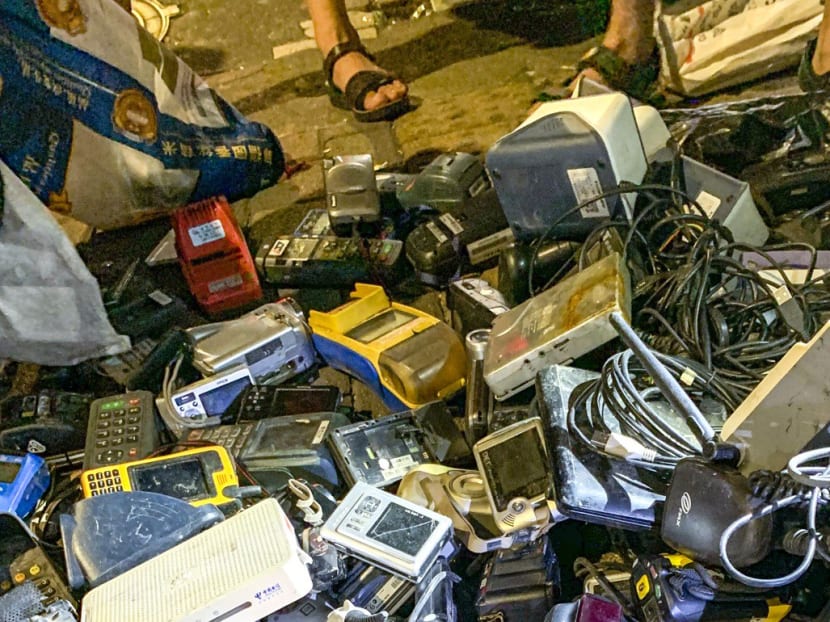 The city was also earmarked last month by the central government to undertake wide-ranging reforms to become a global "benchmark" for competitiveness, innovation and influence by the middle of the century.
If Huaqiangbei is a reminder of Shenzhen's more humble beginnings as a consumer electronics manufacturing and trading post, then the night market on Aihua Road is the far grimier, more distant memory of the analogue past. No one knows how much longer this "ghost market" will be around for.
Mr Wang Shuyao, who looked to be in his mid-40s, was in his corner spot between two trees with a motley collection of devices, some of which even he did not recognise. He recommended us a boxlike contraption, about half the size of a mobile phone, that he said could help us to cheat on exams. We were flattered that he thought we were of exam-sitting age.
We spotted what looked like a first-generation iPhone and an old Nintendo console. We were digging through the piles of electronics when it occurred to us that they might be picked out of rubbish dumps or other unsavoury places. We went to an all-night convenience store and bought hand sanitiser.
Read also
A nearby fruit stall was open but business was poor. Not many people bought fruits at 1am in the morning.
The night market was a good place to test whether you have a good eye, because most traders themselves could not tell you what the product was and how it worked.
Being used to buying things online where prices are mostly fixed, our bargaining skills have atrophied. Even though many of the items were dirt-cheap, there was some aggressive haggling.
Some did it for entertainment and treated it as sport. The best hagglers attracted onlookers who cheered when deals were struck. One tip: even if you are just buying a mobile casing for a yuan (S$0.19), make sure to ask for a free charging line.
"Why do not you bargain with me if you think five yuan is too expensive for the lamp?" one vendor asked a potential buyer. Onlookers chimed in with their own advice — two yuan is all that it was worth.
The vendor grumbled that he was being robbed, before handing over the lamp and asking to be paid by the WeChat mobile payment app.
A shopper from India, who gave his name as Kapil, was hoping to land a cheap, second-hand smartphone. He considered a pre-owned Xiaomi Mi 9. The battery did not work but replacing it costs only 60 yuan, "a bargain," the vendor smiled, trying to persuade Mr Kapil to take the phone off his hands.
When Mr Kapil did not bite and looked like he was going to leave, the vendor pulled out his own Oppo phone from his pocket and tried to sell it for 1,200 yuan. "This is a high-end product, the original price is over 3,000 yuan", he said. Mr Kapil shook his head and left.
By around 2am, the crowds began to thin noticeably. Many of the "ghosts" were also packing up. We also decided to call it a night.
In a few hours, the sun would rise and another day begin at Huaqiangbei. SOUTH CHINA MORNING POST