Hong Kong hotels look for ways to boost business affected by anti-government protests
HONG KONG — Hong Kong's hotels are cutting prices, selling "staycation" offers and asking staff to take unpaid leave, but their efforts are unlikely to turn the tide ahead of predictions for a bleak Golden Week holiday and the rest of the year, experts said.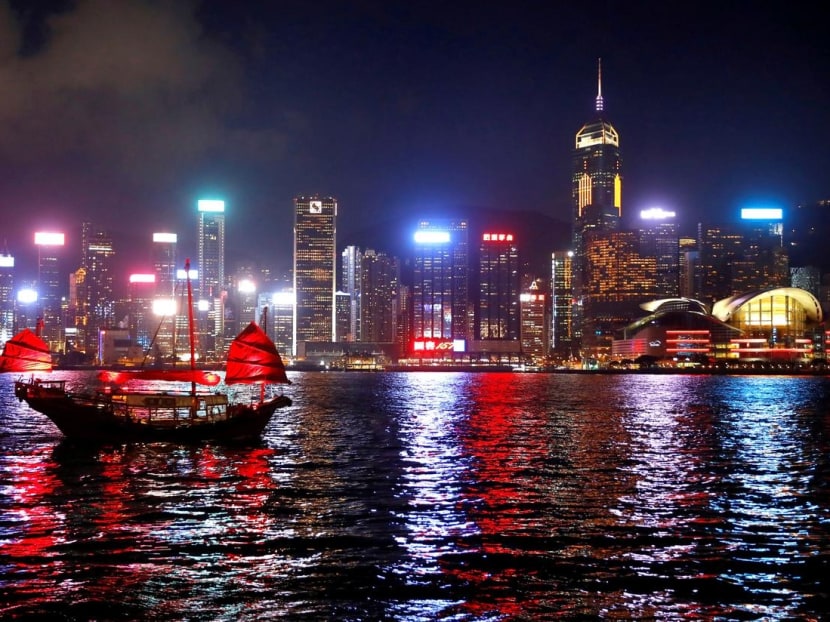 HONG KONG — Hong Kong's hotels are cutting prices, selling "staycation" offers and asking staff to take unpaid leave, but their efforts are unlikely to turn the tide ahead of predictions for a bleak Golden Week holiday and the rest of the year, experts said.
Bookings for Golden Week in October, China's biggest public holiday, had filled less than 30 per cent of hotel rooms on average across the city, compared with 60 per cent around this time in previous years, said lawmaker Yiu Si-wing, who represents the tourism sector.
This meant the actual occupancy rate could turn out to be as low as 60 per cent, he said, down from nearly 100 per cent in previous years during the seven-day holiday period starting from the National Day on October 1 – which also marks the country's 70th anniversary this year.
The gloomy forecast came despite the efforts of hotel operators to cope with the sharpest downturn in Hong Kong's tourism sector since the Sars outbreak in 2003. In August, the city's tourist arrivals tumbled about 40 per cent. A total of 34 countries or regions issued warnings or alerts for travellers heading to Hong Kong, as of Sept 13.
Persistent street protests against the government, which often started peacefully but soon turned violent, have driven away visitors since June.
"The outlook for hotels for the rest of the year remains very challenging," said Mr Jeff Yau Cheuk-man, research director at DBS Vickers Securities. He did not feel the measures hotels were taking would turn out to be particularly effective either.
Occupancy rates in hotels across the city dropped to 64 per cent in August from 85 per cent in June, according to statistics from data analytics firm STR. Average room rates also fell to HK$1,075 (S$190) from HK$1,226 during the period.
Apart from reducing room rates, luxury hotels are also offering special deals for local residents and promoting dining options.
One of the city's most iconic five-star hotels, Mandarin Oriental in Central, recently unveiled a HK$2,800 package that covered a night in a room with a view of the Statue Square and a complimentary minibar for Hong Kong ID card holders. The room was otherwise booked for HK$4,000 a night.
InterContinental, located at Tsim Sha Tsui, is also offering Hong Kong and mainland Chinese customers a night of stay for HK$1,580 per night, which covers HK$300 dining credits, afternoon tea and breakfast buffet. The hotel used to charge at least HK$1,600 for a room a night.
Five-star hotels, which usually generated about 40 per cent of income from food and beverages and 50 per cent from room charges, were offering every possible incentive to boost their business, Mr Yau said.
Hotel operators are also cutting costs by asking staff to take unpaid leave. As many as 77 per cent of hotel workers had to take between one and three days off without pay recently, a survey of workers from more than 40 three to five-star hotels found.
Promotions to stimulate demand from the MICE – meetings, incentives, conferences and exhibitions – industry and restaurant businesses were also increasingly being offered, said Mr Carlton Lai, director of equity research at Daiwa Capital Markets.
"Our Hong Kong properties, which depend on tourism, have been adversely affected by the protests," said Mr Clement Kwok King-man, chief executive of the Hongkong and Shanghai Hotels, operator of the Peninsula Hotel in Tsim Sha Tsui.
But Mr Kwok said the company had not laid-off any staff.
A spokesperson for Shangri-La Group said the company had been keeping their staff engaged by stepping up in-house training and holding more service improvement workshops.
The business of InterContinental Hotels Group in Hong Kong had seen "some impact", even though it represented a small portion of the firm's overall business, a spokesperson said.
But experts felt the interventions were unlikely to move the needle for several reasons.
Mr Yau said local residents were unlikely to spend big amid the social tensions.
"Locals will avoid going to retail hubs and tourist areas during weekends for fear of traffic disruption, and most Hong Kong people are not in a good mood to spend either."
Any meaningful recovery in the profitability of the hotels depended on the return of tourists, he said. "The tourists will only come back gradually when the protests cease."
Latest official data show retail sales in Hong Kong plunged by 11 per cent in July this year from the previous year.
"Hotel groups have been cutting average daily rates to varying degrees. But, we don't think it will be very effective since the issue is not about pricing but travel demand," said Mr Lai, adding luxury hotels were hit harder.
The biggest problem facing hotels is the fixed structure of their operating costs, comprising of labour and utilities, according to Mr Yau.
"The cost structure of hotels is different from that in other industries – it's mostly fixed. So it's difficult to reduce costs in the short term," he said.
But he said hotels were unlikely to lay-off staff unless protests dragged on for more than a year, because it would not have enough manpower to handle a recovery once that happened.
Hong Kong's tourism industry contributes to just 5 per cent of the local gross domestic product (GDP), but the sector employs some 257,100 people, covering 7 per cent of the city's total employment.
The city opened its doors to visitors from mainland China through the launch of Individual Visit Scheme in 2003, in an attempt to cushion the economic impact of the Sars outbreak.
Since then, the annual arrivals of mainland tourists have increased over the years – reaching 51 million last year from 8.5 million in 2003, to account for 79 per cent of all arrivals.
When the hospitality industry was hit by the Sars outbreak, the crisis only lasted four months. The market recovered quickly afterwards, partially due to the Individual Visit Scheme, Mr Yau said.
"We don't know how long the protests will last." SOUTH CHINA MORNING POST