#trending: CEO lambasted for posting crying selfie on LinkedIn after laying off employees
The CEO of HyperSocial is being slammed on social media for posting a selfie of himself crying after laying off a few employees.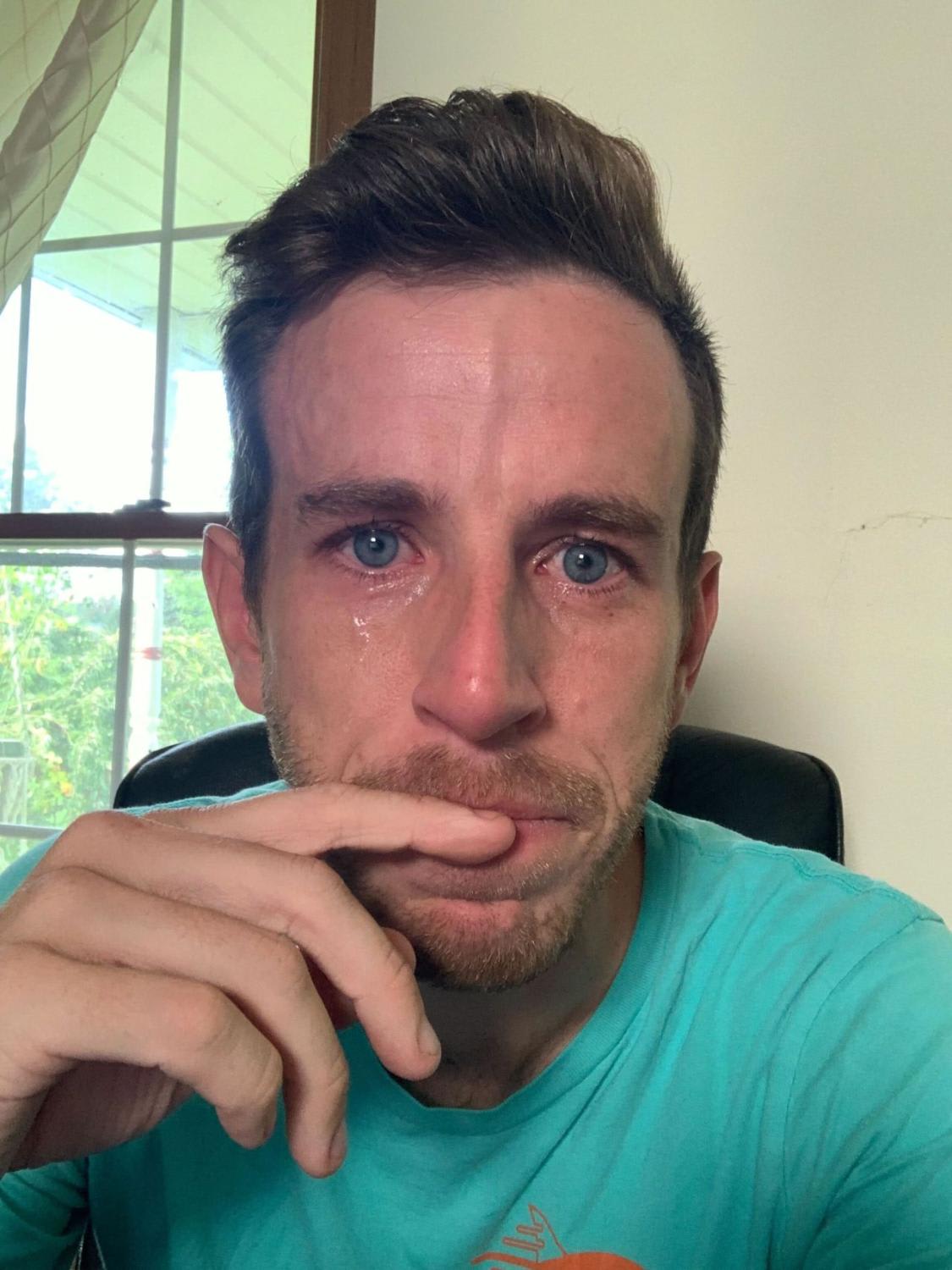 OHIO, UNITED STATES — A chief executive officer (CEO) of an online marketing firm in the United States is being slammed on social media for posting a tearful "narcissistic" selfie on LinkedIn after laying off a few employees.
Mr Braden Wallake, CEO of HyperSocial and HyperSphere — which are based in Columbus, Ohio — took to the professional networking site on Tuesday (Aug 9) to announce the cutbacks in a lengthy post that ended with an image of himself crying.
The message, which Mr Wallake wrote, was intended to show that "not every CEO out there is cold-hearted and doesn't care when (they) have to lay people off".
However, it quickly backfired, with many other LinkedIn users calling it "self-indulgent" and "tone-deaf".
The post has more than 31,000 likes and 6,200 comments on LinkedIn and has also been widely shared on Reddit and Twitter.
In the now-viral post, Mr Wallake began by writing: "This will be the most vulnerable thing I'll ever share.
"I've gone back and forth whether to post this or not. We just had to lay off a few of our employees. I've seen a lot of layoffs over the last few weeks on LinkedIn. Most of those are due to the economy, or whatever other reason. Ours? My fault." 
Mr Wallake admitted that the dismissals were due to a poor business decision he made in February and claimed that firing his workers was "the toughest thing" he has ever had to do.
He added: "Days like today, I wish I was a business owner that was only money-driven and didn't care about who he hurt along the way. But I'm not. So, I just want people to see, that not every CEO out there is cold-hearted and doesn't care when he/she have to lay people off."
He said that he is sure there are hundreds and thousands of CEOs like him who are not talked about because they did not fire a large number of employees.
He continued: "I know it isn't professional to tell my employees that I love them. But from the bottom of my heart, I hope they know how much I do."
He then ended the post by claiming that he "cannot think of a lower moment than this".
Mr Wallake's firm sacked two employees, a report by online magazine Motherboard stated.
Information from news agency Bloomberg showed that HyperSocial — a business-to-buiness (B2B) company that specialises in LinkedIn marketing and outreach strategies for its clients — has 15 employees after the layoffs.
The entrepreneur's post did not sit well with many LinkedIn users who did not hold back on their harsh criticisms. Many considered the post "cringeworthy" and chastised him for directing the news around his own experience, leaving comments such as:
"Can't believe my eyes. Do you really think you're having a worse time than those you let go? Come on dude."
"This does come across as tone-deaf, self indulgent and a tad inauthentic. Maybe you could have made the post about the people your decisions have impacted, rather than about yourself?"
"If you've been unfortunate enough to be made redundant in your life, seeing your former CEO in tears on a public LinkedIn post is highly unlikely to help."
Others urged the man to save his tears and instead leverage his 31,000-strong following on the networking platform to help his former employees find new opportunities if he genuinely wanted to show empathy for them.
Some people, however, came to Mr Wallake's defence, acknowledging his feelings of guilt and praising his courage and willingness to own up to his past mistakes.
One user wrote: "Please don't be discouraged by the rude comments. Regardless of your intentions with the photo, I'm sure you are hurting and feeling a lot of guilt right now.
"I can only say that the people who were rude below would never have the courage to actually talk to you like that in person. On the contrary, they'd probably pat you on the back or talk about you behind your back. That's the reality we live in."
Another remarked: "You seem to be taking responsibility (ownership) for what occurred while committing to learning from this experience so it doesn't happen again. That is a big part of leadership."
A number of LinkedIn users were surprised by the amount of negativity that the post received and how some people were quick to jump on the bandwagon to produce parodies and memes of Mr Wallake's alleged faux pas.
One LinkedIn user wrote: "Is this not just the professional version of cancel culture? Is this not the exact same thing that teens do to one another on TikTok, that we write off as not okay, as toxic, as bullying?
"I suppose since we're all hiding behind the guise of white collar job titles, that gives us permission to treat one another like s*** on here. Seriously? Let's do better."
Responding to the backlash, Mr Wallake said: "To me, it's cringeworthy, too, to be honest. Like, I posted a picture of myself crying. I've laughed at people on other social media platforms who have posted pictures of themselves crying. And then I did it.
"I have no doubt this post can be a useful tool to either keep those employees or help them find better positions."
Following suggestions from commenters, Mr Wallake has also since published a post on LinkedIn endorsing one of his two ex-employees Noah Smith, with the hope of helping him secure a new role.