#trending: John Cena meets teen with Down syndrome who fled Ukraine, fulfilling a mother's promise to her son
HUIZEN, NETHERLANDS — Wrestling star and actor John Cena fulfilled a Ukrainian mother's promise to her disabled son by making a personal visit to meet him on June 4.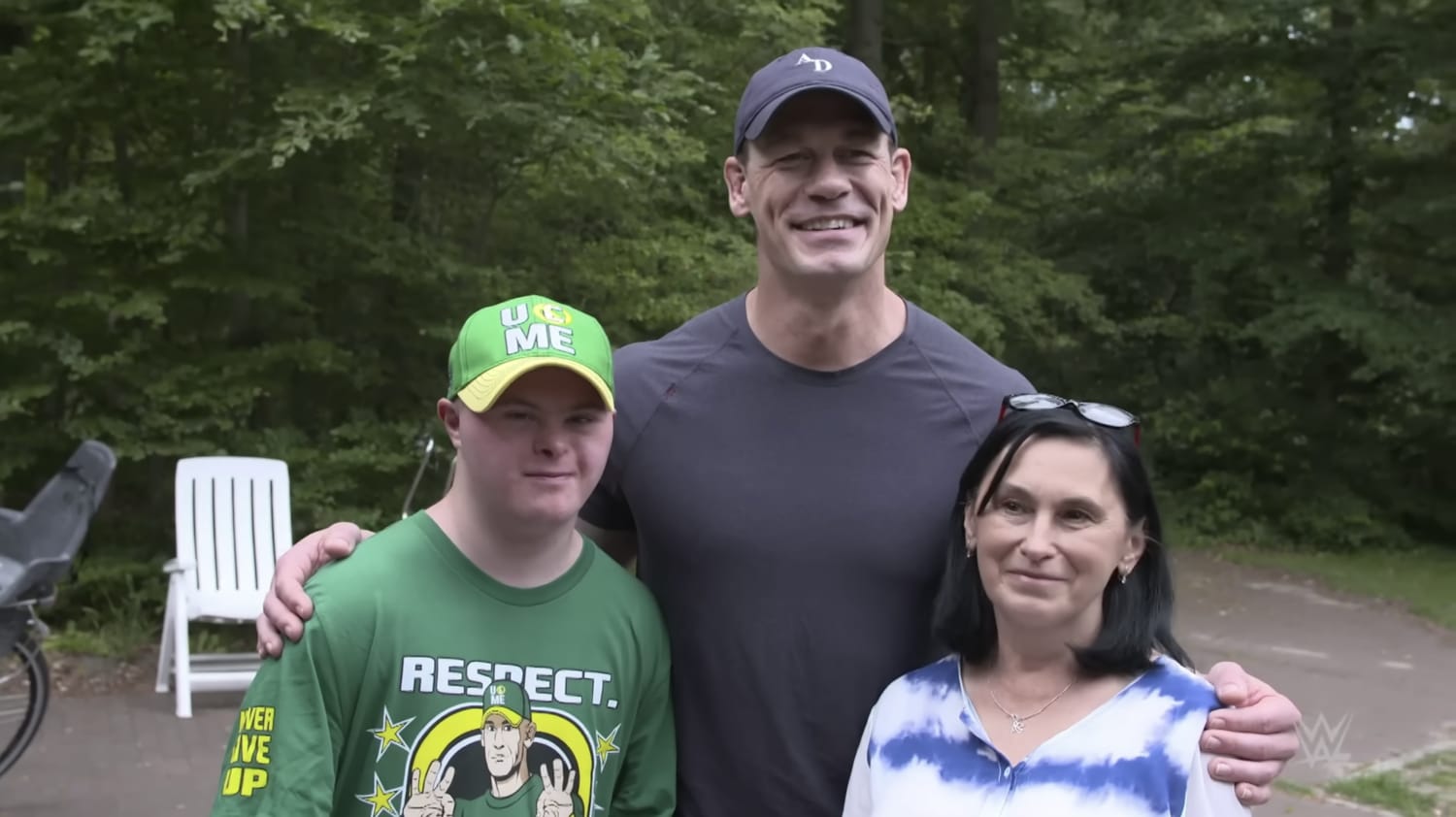 HUIZEN, NETHERLANDS — Wrestling star and actor John Cena fulfilled a Ukrainian mother's promise to her disabled son by making a personal visit to meet him on June 4.
Misha Rohozhyn, a 19-year-old teenager with Down syndrome who is unable to speak, was told by his mother that they had to flee the besieged city of Mariupol. To explain to him why they were leaving their home, she told him that they would be heading to the United States to find professional wrestler John Cena, The Wall Street Journal reported last month.
The video of Mr Cena meeting the youth, posted by the official World Wrestling Entertainment (WWE) Inc's Twitter account last Wednesday (June 8), has amassed more than 5 million views.
Online users have heaped praise on the WWE hero, noting that he also holds the world record for the most Make-A-Wish requests granted by a single individual — now standing at about 700. The Make-A-Wish Foundation is a well-known non-profit organisation, founded in the US, that helps fulfil the wishes of children with critical illnesses.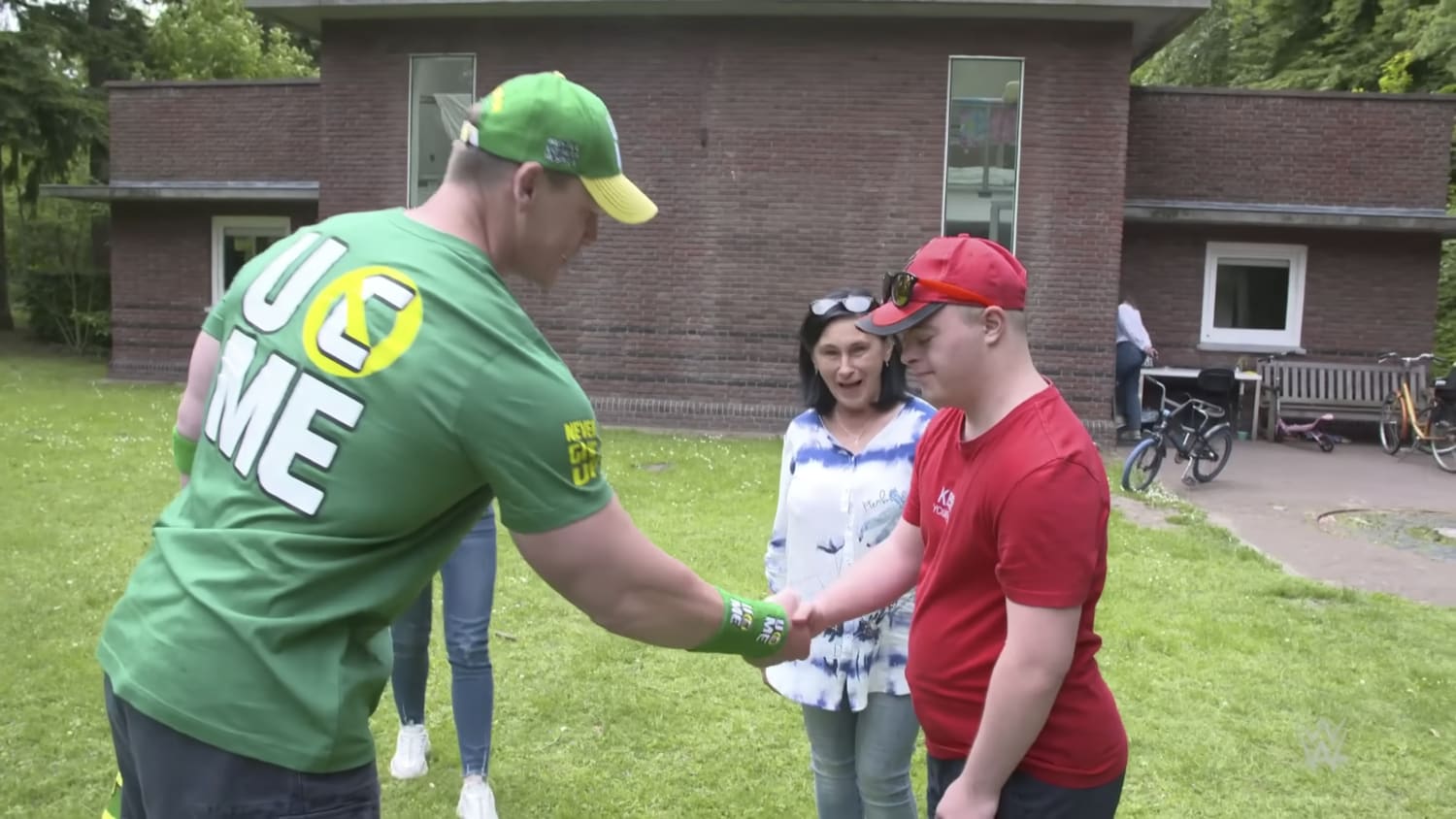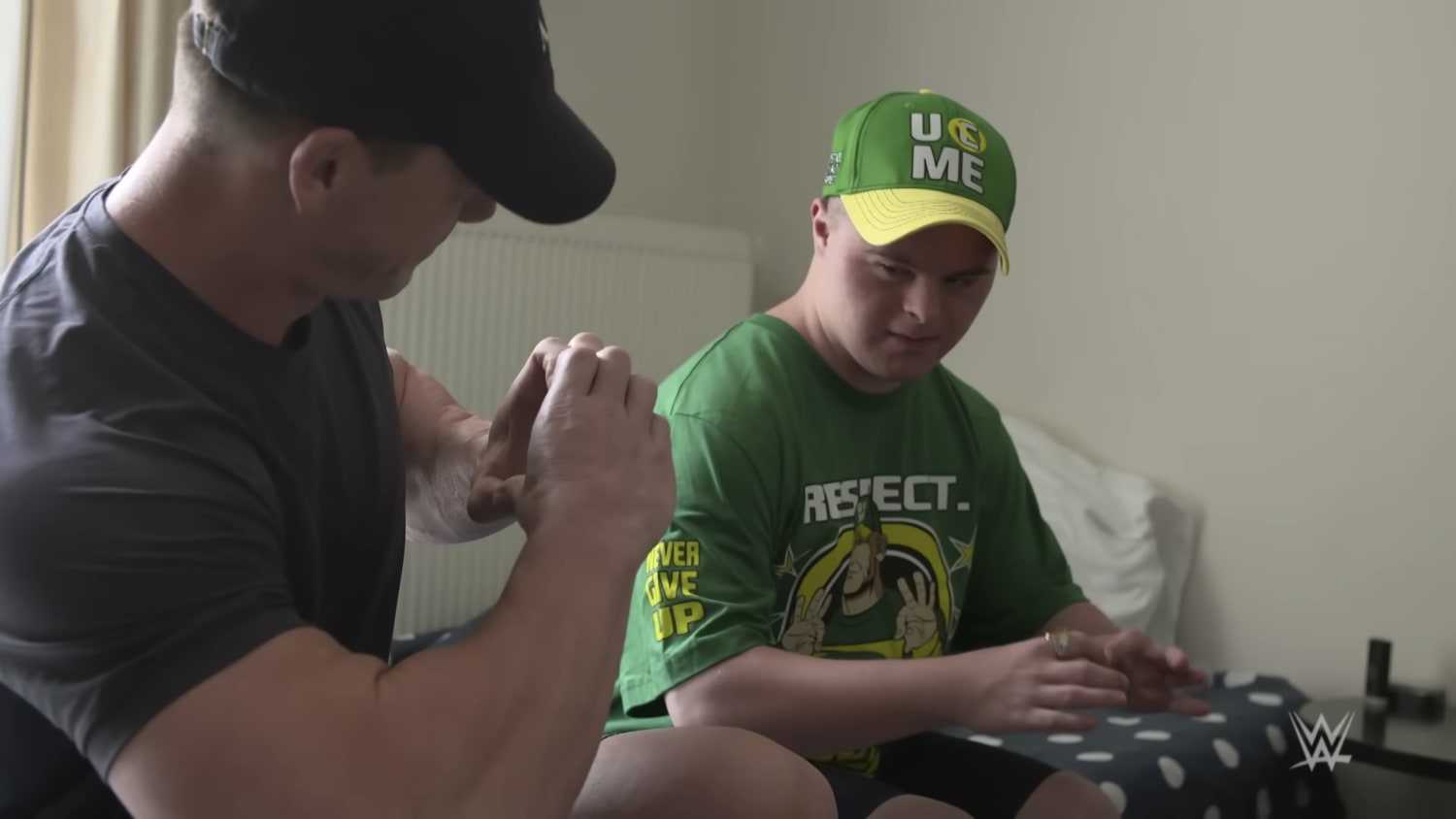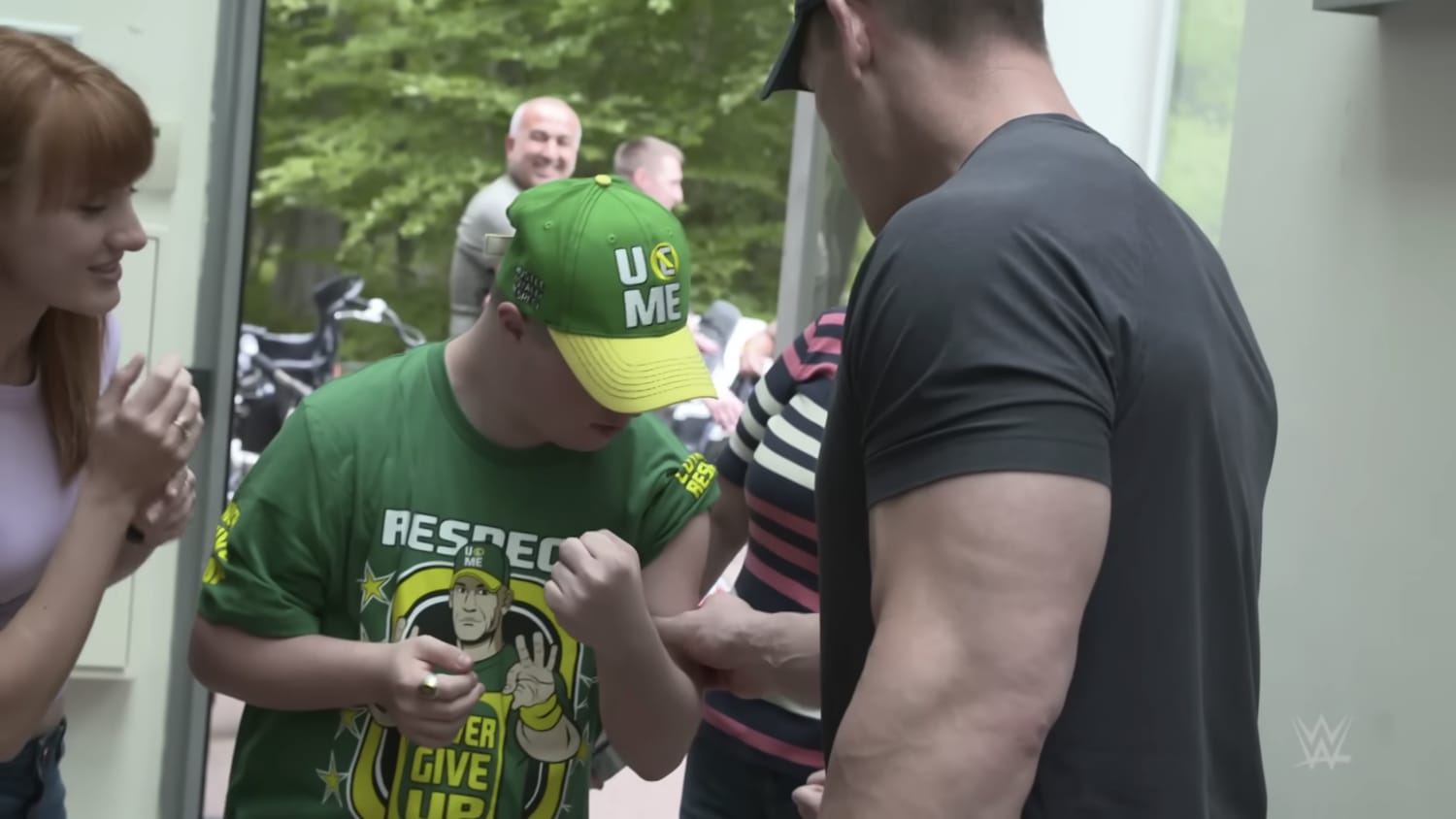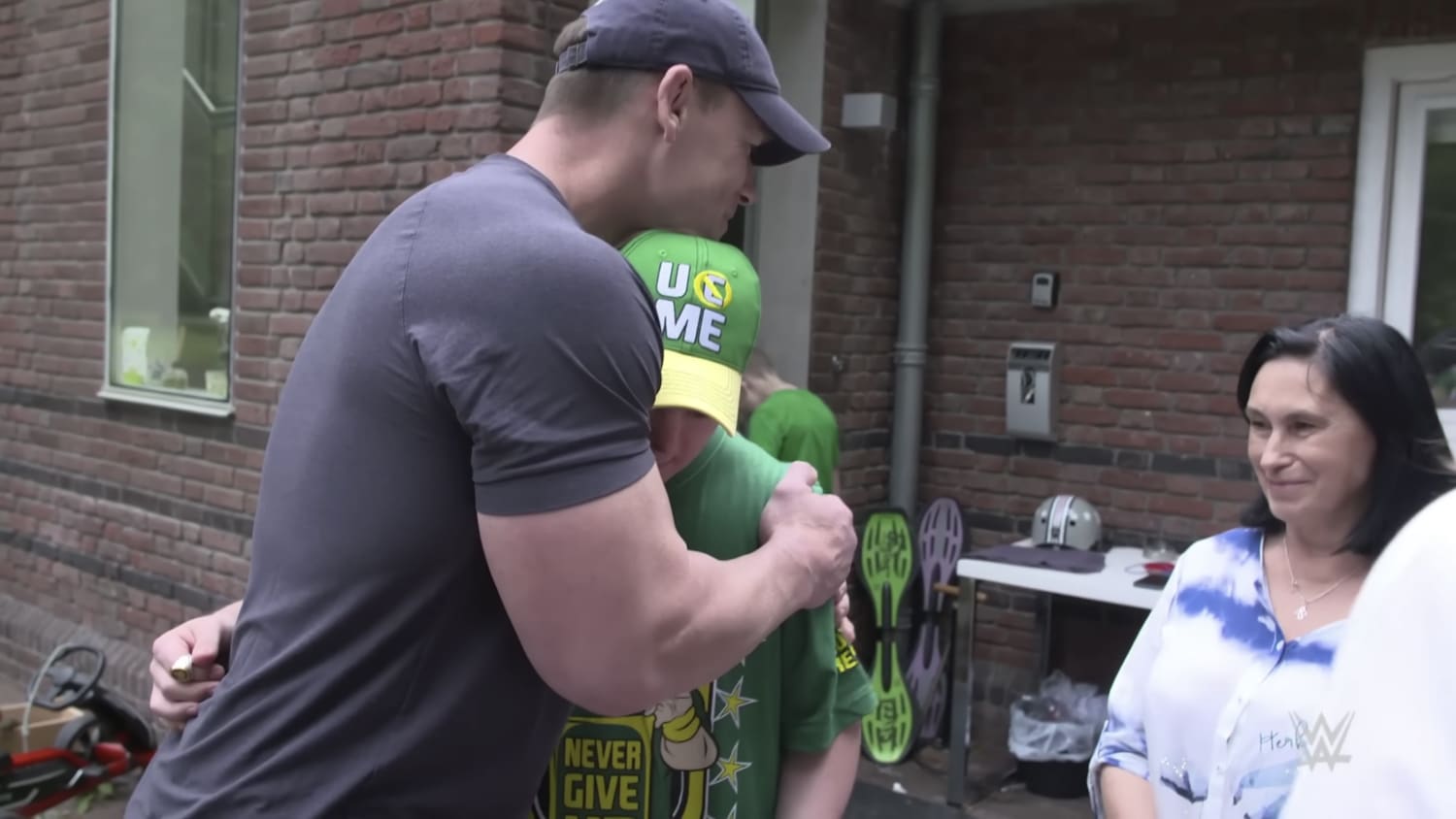 For people with disabilities such as Down syndrome and autism, who have trouble adapting to changes in routine, the trauma of war is "often magnified". Sensory hypersensitivity and physical disabilities can further heighten their panic in stressful situations.
It was in these distressing circumstances that Mr Misha and his mother Liana Rohozhyn made their perilous journey across Ukraine, The Wall Street Journal reported.
"They are just fireworks," she would assure him, as explosions sounded overhead.
Navigating minefields and air raids, Ms Rohozhyn placated her agitated son with the promise of going to the US to find Mr Cena, his longtime idol.
However, she never expected Mr Cena himself to hear of them or to make it his mission to fulfil that promise.
"When I read about Misha (and his mom)'s story," Mr Cena said in the video interview, "it reached out to me."
Having finally made it safely to Huizen, a Dutch town just outside of Amsterdam, the Netherlands, Misha had confined himself to his room. He was disoriented by his new surroundings and upset with his mother because they had not found Mr Cena.
Earlier in May, Ms Rohozhyn said, the youth had "buried his head in a pillow and cried".
She continued to soothe her son with assurances: "I tell him, we're not finished with our journey, but we need to stop here and save up a little for a ticket to America, to find him there."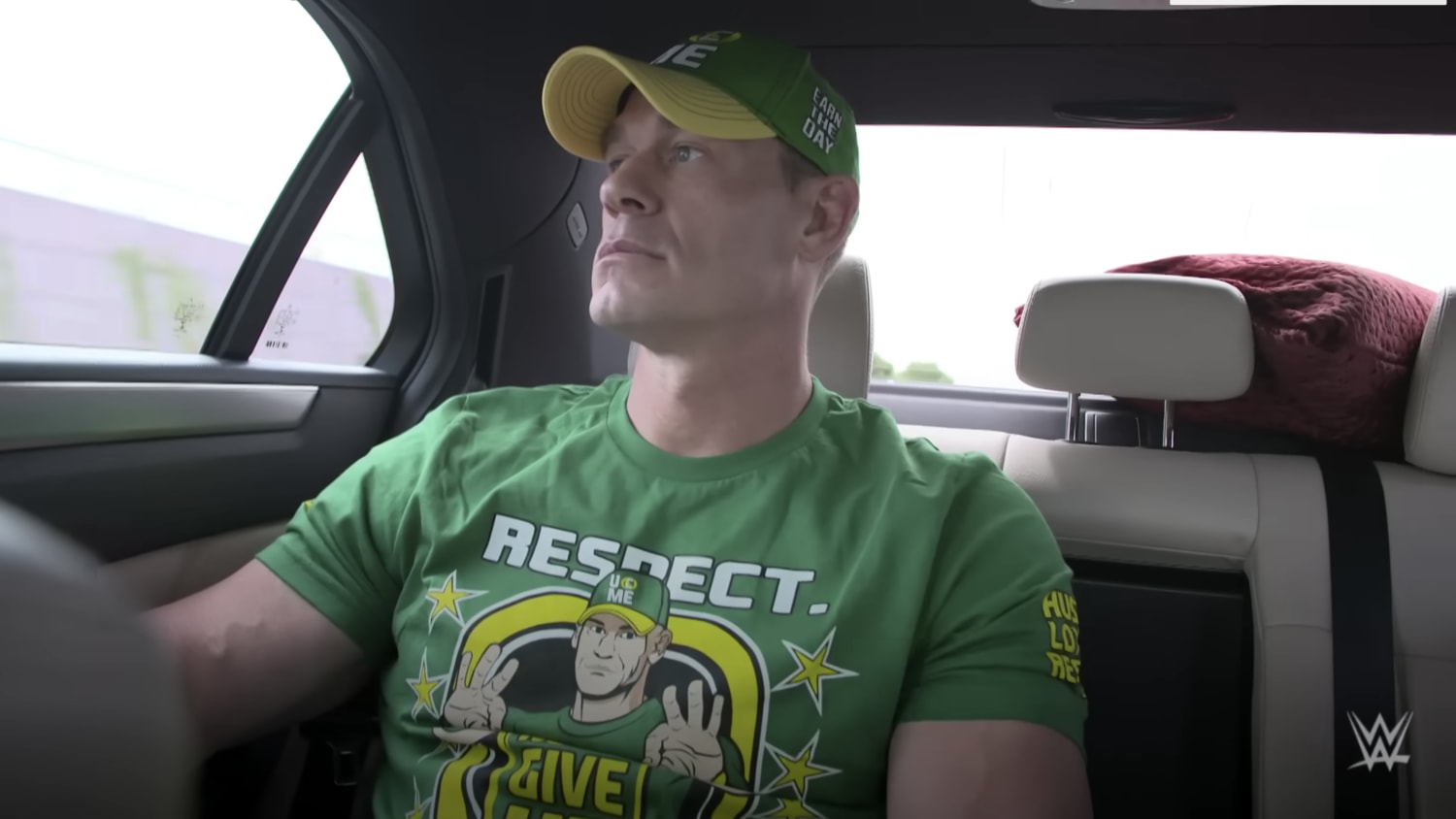 Over in London, England, Mr Cena was on a three-day break from filming. Reading about the Rohozhyns, he immediately decided to take the one-hour flight to the Netherlands to meet the family with help from The Wall Street Journal and WWE.
As he stepped out of a car in front of their temporary accommodation, Ms Rohozhyn began to cry. It was one of the first times her son had smiled since the start of the war, she said.
The wrestler had prepared a WWE belt and other memorabilia for the teenager. In return, the youth showed off his flexed biceps for his approval. The teenager also imitated Mr Cena's signature "you can't see me" wrestling taunt, waving his hand in front of his face.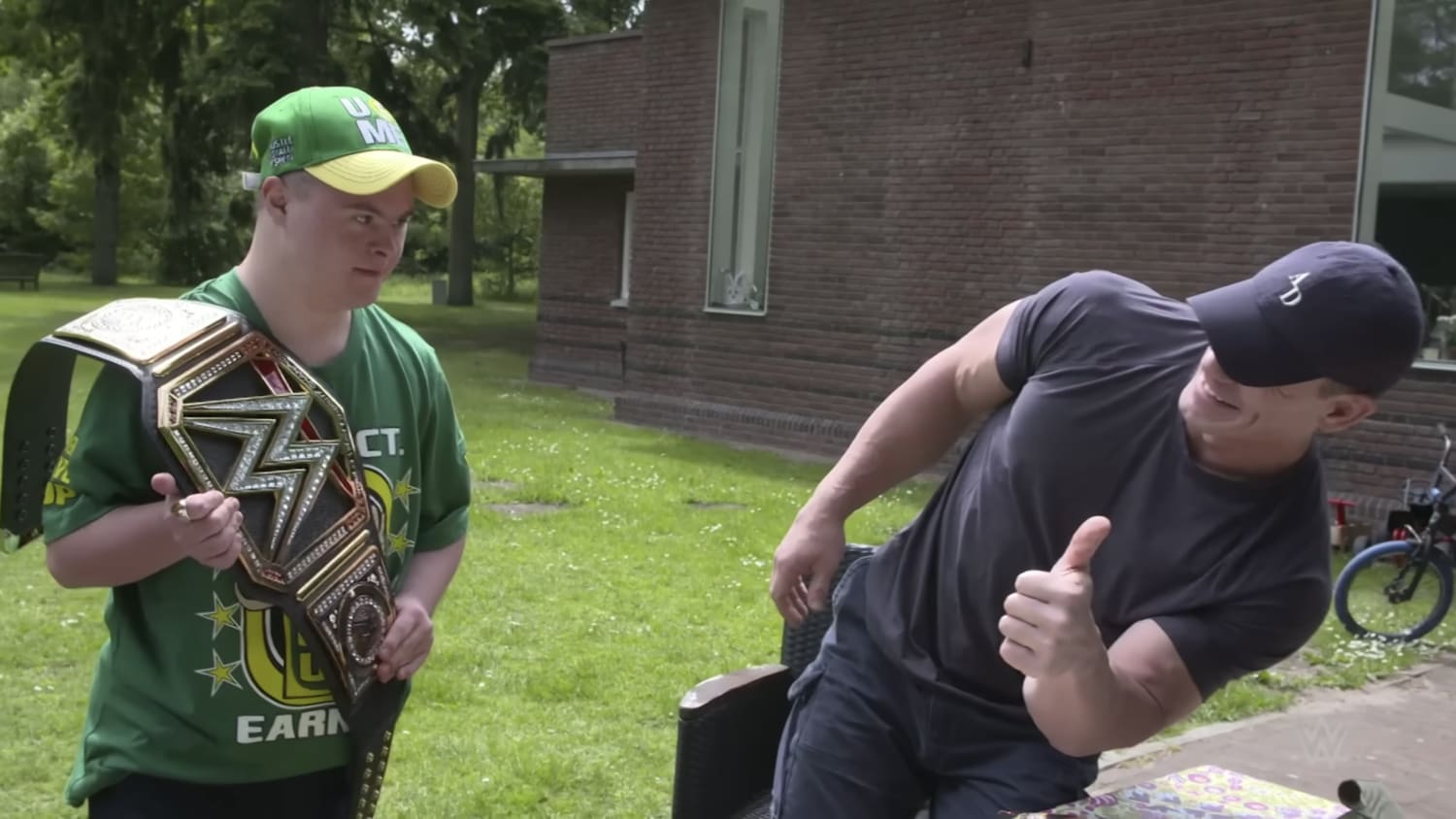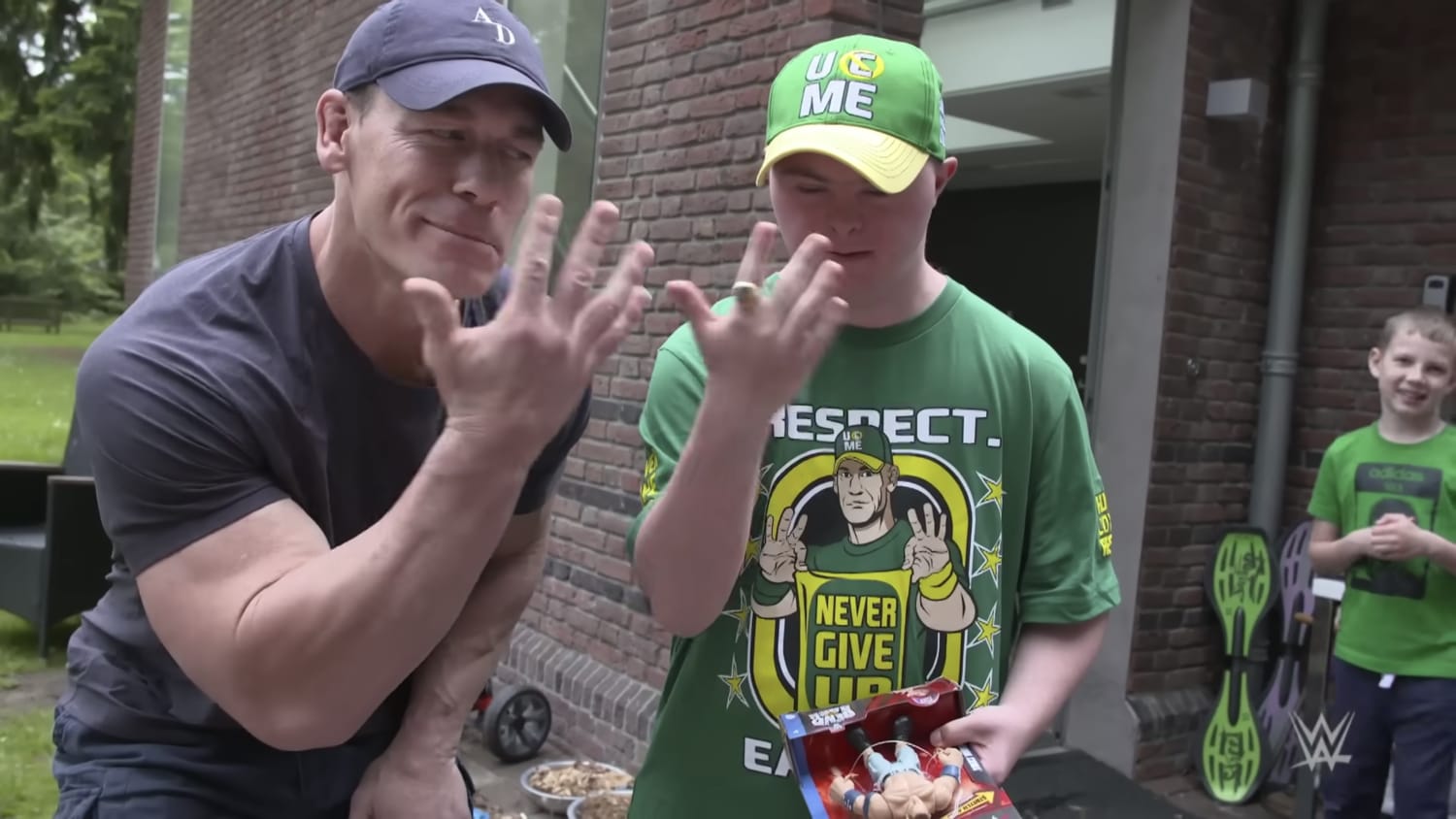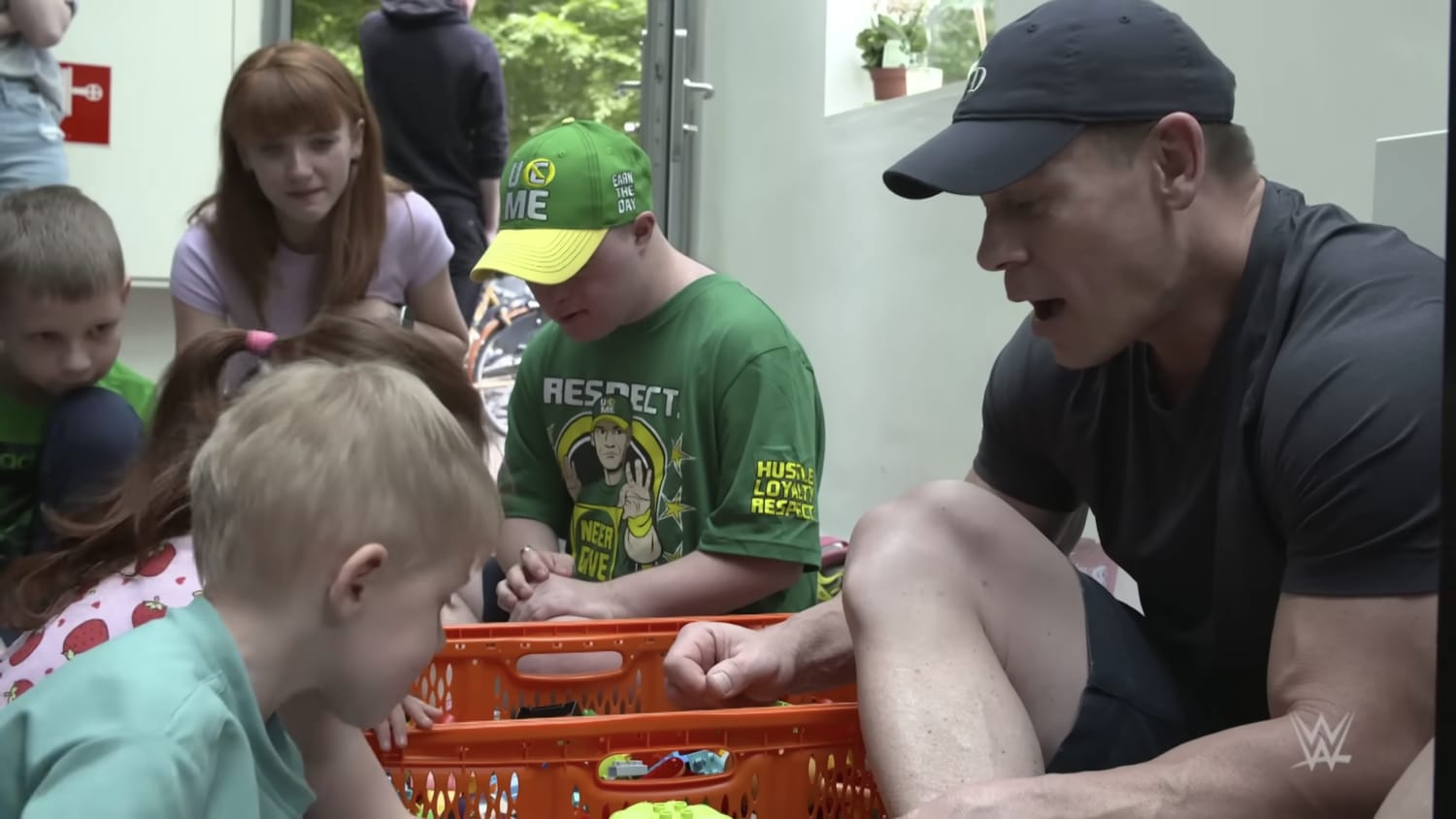 After trading his version of Mr Cena's trademark wrestling outfit for the wrestler's own green shirt and cap, the teenager shared a traditional Ukrainian honey cake with his idol.
Later, along with other children from Mariupol also being hosted in the building, the two new friends sat and played with building blocks.
"I didn't want a son to think of his mum in a different light just because she did whatever she had to do to get him to safety," Mr Cena said.
"I wanted to tell him today, personally, that his story really touched me.
"This was a wonderful adventure in which I got to meet a wonderful new friend," Mr Cena told the youth through a translator. "Thank you – for giving me strength."