Kelantan palace urges calm after sultan's ex-wife posts on Instagram
KUALA LUMPUR — The Kelantan Palace has urged the public not to be swayed by social media posts about former king Sultan Muhammad V.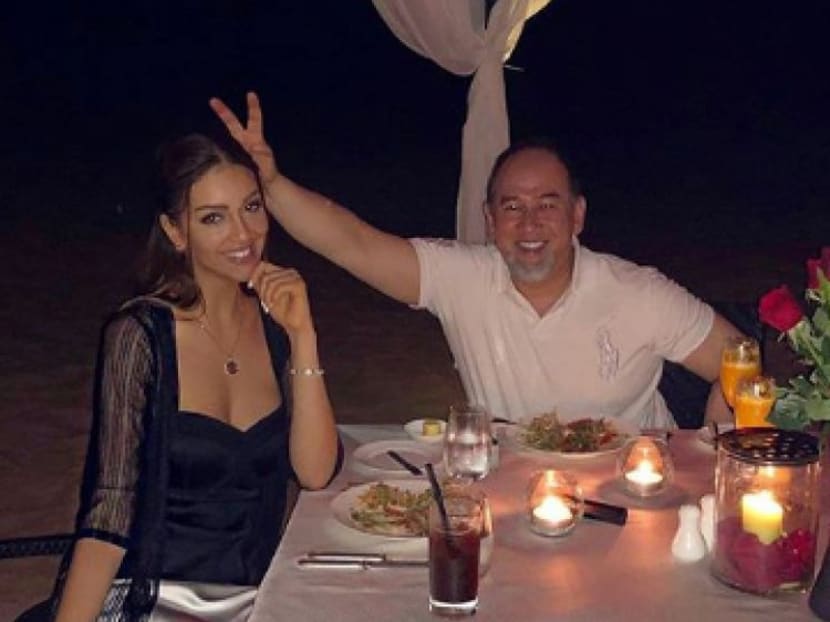 KUALA LUMPUR — The Kelantan Palace has urged the public not to be swayed by social media posts about former king Sultan Muhammad V.
Royal household comptroller Nik Mohd Shafriman Nik Hassan said in a statement that the palace was deeply upset and condemned the dissemination of private pictures of Sultan Muhammad V and the inappropriate posts on his private and personal affairs.
"The Kelantan Palace has decided to deviate from the norm and respond to untrue and defamatory statements on social media to defuse the confusion such postings have caused," said Mr Nik Mohd on Friday (Sept 6).
"His Royal Highness Sultan Muhammad V as the Kelantan ruler should not be associated with slander… on social media. These lies have defamed the Kelantan Sultanate and royal family.
"HRH Sultan of Kelantan also expresses his regret over the personal choices made in his private life that has caused confusion among Malaysians, leading to dissension on social media when fuelled with unreliable hearsay."
On Wednesday, Sultan Muhammad V's former wife Oksana Voevodina posted on Instagram about her first meeting with the Kelantan ruler.
Entitled "The story of our acquaintance", Ms Voevodina said she knew the ruler would be the father of her children the first time they met.
"Before my husband insisted on moving to Malaysia, I asked him if he was married and had any children. He told me that he got divorced in 2015 because his ex-wife from Czech Republic had lied to him that she was not married and according to the documents she was not divorced in her country at that time.
"He shared with me that women always used him for money and that is why nobody gave him any babies," wrote Ms Voevodina, whom Sultan Muhammad V divorced in June in Singapore.
They had married in the same month the year before.
The 27-year-old former Russian beauty queen said the monarch had confided in her his "biggest dream" of having children.
The post which was accompanied with a photo of the pair having a candlelight dinner, said the sultan had showed her how Muslims prayed when they arrived in Malaysia.
The post ended with a promise of more to come.
She had hinted in a previous post that she would be talking about her marriage as it would make her feel better if she told the truth about their relationship.
On January 6, Sultan Muhammad V abdicated the throne before his term was up in 2021. He is the only Malaysian king to have done so.
Ms Voevodina gave birth to a son whom she named Ismail Leon. The paternity of the child is in dispute. THE MALAYSIAN INSIGHT