Malaysia GE2022: 29-year-old debutant campaigns on S'pore-style bus lanes for Kota Kinabalu, more women MPs
KOTA KINABALU — Inspired by her years studying in Singapore, one young first-time candidate in Malaysia's General Election 2022 is hoping to borrow some ideas from the city-state to improve her constituency should she win.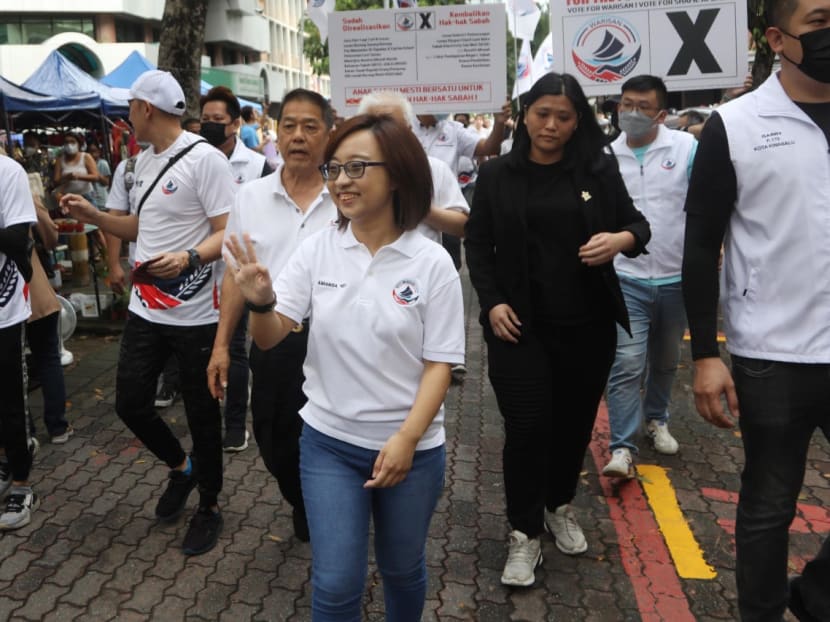 Ms Amanda Yeo, a 29-year-old first-time Malaysia General Election candidate wants to improve Kota Kinabalu's public transport system
Inspired by her time studying in Singapore, Ms Yeo wants to introduce a more frequent bus schedule and bus lanes in Kota Kinabalu constituency of Sabah, where she is contesting
She does not think that her political inexperience will be a barrier, and she wants to make Kota Kinabalu more livable and vibrant
With more young candidates contesting in this election, Ms Yeo feels young people from Sabah will take a greater interest in politics
KOTA KINABALU — Inspired by her years studying in Singapore, one young first-time candidate in Malaysia's General Election 2022 is hoping to borrow some ideas from the city-state to improve her constituency should she win.
Ms Amanda Yeo, a 29-year-old Warisan party candidate contesting in Sabah's capital of Kota Kinabalu, wants to reduce traffic congestion in her constituency by having a public transport system with elements similar to Singapore's. 
Ms Yeo said that Kota Kinabalu, which has a population of 500,000, does not have a strong public transport system.
KK Sentral, which is the city's terminal for buses travelling between Kota Kinabalu and towns outside of the city, is also underutilised, she added. 
"So if we can utilise this KK Sentral, and have a frequent bus schedule, and also provide more bus-only lanes like what Singapore has…then actually, it will encourage more Kota Kinabalu residents to adopt public transport, and not to drive their own car," she said.
Ms Yeo is no stranger to Singapore, having spent four years studying there. 
She spent three years pursuing her undergraduate degree in economics and finance at the Singapore Institute of Management followed by a one-year Masters programme in international relations at the S Rajaratnam School of International Studies at Nanyang Technological University. 
Ms Yeo, who rented a Housing and Development Board flat in Clementi during her time in Singapore, said one of her favourite haunts was the National Library Board building along Victoria Street, where she studied.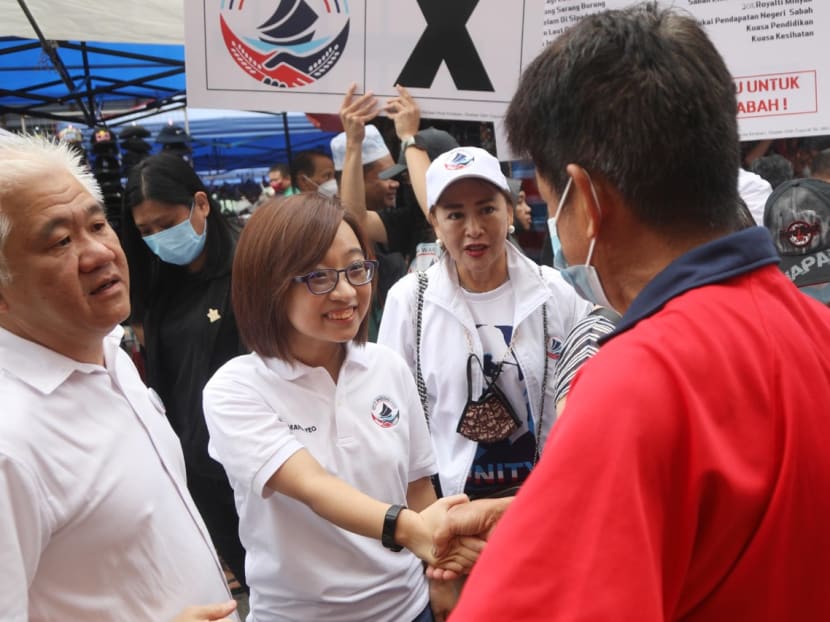 Speaking to TODAY ahead of nomination day on Nov 5, Ms Yeo described Singapore as the country that enabled her to "find (my) own passion". 
It was through her educational opportunities in Singapore that she developed an interest in sustainable development, which she felt would help alleviate Malaysia's socioeconomic woes.
However, she felt the only way to make real change was to be involved in her country's politics. She returned to Malaysia after her studies at the end of 2017 where she joined the Democratic Action Party (DAP) as a member to prepare for the general election in 2018. 
That election saw the opposition Pakatan Harapan, of which DAP is a component party, end the six-decade rule of Barisan Nasional.
After the elections, Ms Yeo served as the private secretary to the then Member of Parliament Stephen Wong, who was the Minister of Health and People's Well-Being of Sabah at that time. Wong, who was also the chairperson of DAP Sabah, died in hospital in March 2019 after suffering a heart attack while hiking.
Ms Yeo took a break from politics between 2020 and last year to focus on her job as a research analyst at EMIR Research, a think-tank in Kuala Lumpur focused on strategic policy recommendations. 
It was during this period, while living in Kuala Lumpur, that she engaged with leaders from Warisan, which "reminded (her) of the old times of working in the Sabah state government". Warisan means heritage in Malay.
Founded in 2016, Sabah-based party Warisan, which partnered with PH at the last general election, is contesting all 25 seats in Sabah despite choosing to go solo this time around. The party, which launched nationally last December, is also contesting in 26 parliamentary seats in peninsular Malaysia.
She joined Warisan in June this year as she felt that the party consistently represents the rights of the Sabah people at a national level, and is multicultural and multiracial.
However, she never expected to be fielded as an election candidate this early in her time as a party member, said Ms Yeo.
She was informed by Warisan president Mohd Shafie Apdal two weeks before nomination day on Nov 5 that he wanted her to contest in Kota Kinabalu. 
"That night I just booked a ticket and two days later, I came back to Kota Kinabalu," she said. 
On why she was quick to accept the challenge, Ms Yeo said that while she writes about current affairs in her role as a research analyst, she felt that issues faced by Sabahans, such as unemployment and education, could be solved more comprehensively if she was in a position to develop policies for them.  
"If you only write the article but not really know the stakeholders to solve the issue, it's very hard. That's why I felt it was the right time for me to go into politics to advocate the voices of young people and the Sabahans," she added.
She told TODAY that she does not think her inexperience will be a barrier when going up against the incumbent, 44-year-old Mr Chan Foong Hin from Pakatan Harapan's component party, DAP, her former party. 
She added that she wants to make Kota Kinabalu "more livable and vibrant".
She intends to do so by creating more jobs in the high-tech and creative sectors, and encouraging more international conferences to be held in Kota Kinabalu to boost tourism.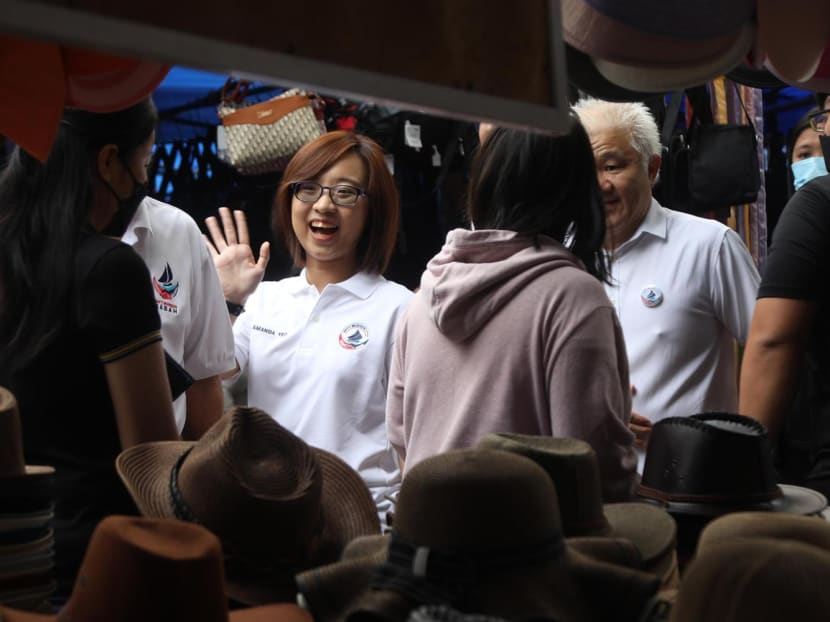 A key group that she also hopes to engage are young voters, many of whom will be voting for the first time, now that Malaysia has lowered the voting age from 21 to 18.
While young voters will not want to vote if they feel that a politician cannot make any changes for them, the lowering of the voting age has also encouraged political parties to field younger candidates such as herself, she noted. With younger candidates, young voters may take a greater interest in politics, she added.
"If we have more young people, especially Sabahans, who can advocate for Sabahan youth concerns it's good because, in a way, it can make other states aware of Sabah's issues.  
"At the same time, it can also let youth become more engaged when they have young parliamentarians to speak up on their issues," she said. 
When asked about the representation of women in politics, Ms Yeo noted that women tend to be averse to entering the fray as they do not want to deal with politicking within and outside the party.  
However, Ms Yeo said that it is important to have more female representation in politics so that women-specific issues can receive greater attention. 
She cited the example of how "period poverty" became an issue during the Covid-19 pandemic when some Malaysian women had to forgo sanitary pads because they needed to buy food instead. 
If there are female representatives to highlight such issues at a parliamentary level, male MPs will also start to understand that issues specific to women should be part of the broader concerns in society, she added.
Since the official announcement of her candidacy, Ms Yeo has been on the campaign trail, doing door-to-door visits, holding rallies and meeting with residents at coffee shops daily.
While she was initially nervous about contesting for the first time, Ms Yeo said she is less so now.
She said: "I think I'll just enjoy the process and be prepared, and speak up for what I advocate for, and I think I should be fine."
Visit our Malaysia Elections 2022 page for the latest coverage, updates from TODAY journalists on the ground and more.