Malaysia GE2022: Where the key battlegrounds are and the top issues on voters' minds
SINGAPORE — The countdown to Malaysia's 15th General Election has begun with the two week campaigning period for the highly competitive race kicking off on Saturday (Nov 5).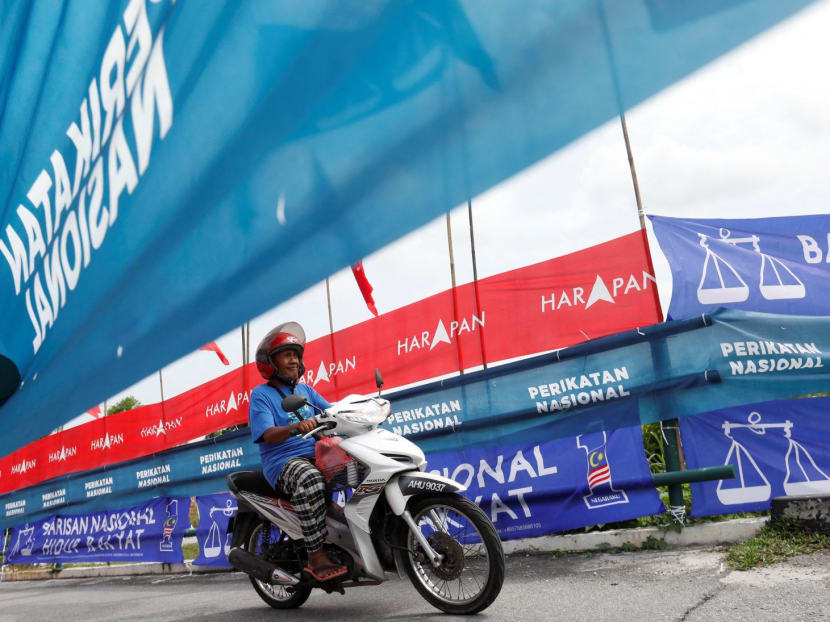 Close to 1,000 candidates are vying to be part of the 222-seat Parliament with more than 21 million Malaysians eligible to cast their ballots come Nov 19​​​​
TODAY takes a closer look at key battlegrounds: East Malaysia, Johor, Perak and Selangor
Sabah and Sarawak, which were long touted as the "fixed deposits" for the Barisan Nasional (BN) coalition, are now being swayed to join other coalitions 
Johor is considered a swing state with the opposition having won it in 2018 but then losing to BN in the State Elections earlier this year
Perak is also considered a swing state having been ruled by the opposition until it fell to BN in 2013 before returning to the hands of PH in 2018
Several high-profile candidates are vying for seats in Selangor 
SINGAPORE — The countdown to Malaysia's 15th General Election has begun with the two week campaigning period kicking off on Saturday (Nov 5).
Close to 1,000 candidates are vying to be part of the 222-seat Parliament, with more than 21 million Malaysians eligible to cast their ballots come Nov 19. 
Millions of new voters have also been added to the electoral roll due to the lowering of the voting age to 18 as well as the inclusion of automatic registration of voters.   
Prime Minister Ismail Sabri Yaakob dissolved Parliament in October after months of pressure from his party United Malays Organisation (Umno), which is the main party in the Barisan Nasional (BN) coalition, to call early polls to capitalise on its success in recent local elections and the overall economic situation in Malaysia.
The GE was not due till September next year. 
Parties will need a minimum of 112 seats to clinch a simple majority and form a new government.
The coalitions in the race are BN, Pakatan Harapan (PH) and Perikatan Nasional (PN), along with Gerakan Tanah Air (GTA), which is led by former Prime Minister Mahathir Mohamad. 
BN, which had ruled Malaysia since the country's independence from Britain in 1957, is looking to regain its dominance four years after a shock electoral loss to PH in the previous General Election in 2018. Much has happened since then, with plenty of twists and turns over the past four years which saw BN and Umno returning as the country's main political forces.
Over the next two weeks, TODAY's teams of journalists in Malaysia will be providing the latest coverage and updates on the ground. 
Kicking off TODAY's coverage of the Malaysia elections, here is a closer look at the key battlegrounds: 
SABAH AND SARAWAK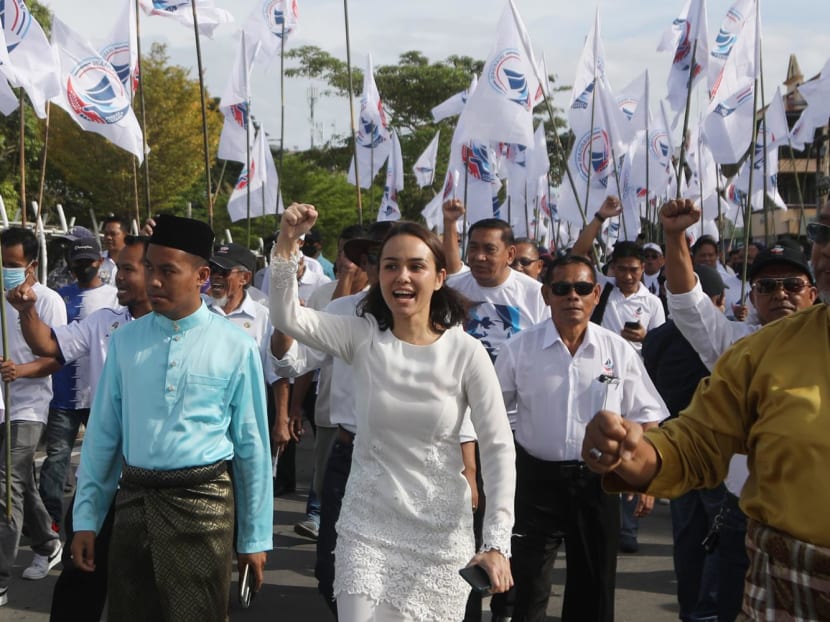 Why these are states to watch: 
Sabah and Sarawak make up a quarter of the 222 seats in Malaysia's federal Parliament. 
While long touted as the "fixed deposits" for the BN coalition and helping it to retain power for decades, that changed in the last General Election in 2018 with further political shifts since then.
Prior to 2018, when BN was Malaysia's ruling coalition for an uninterrupted six decades, it had an alliance with local political parties in both Sabah and Sarawak. 
In 2018, political heavyweights who were previously flying BN's flag in East Malaysia also either left BN before or after the GE and took with them supporters who used to vote for BN. 
In 2020, the coalition in Sarawak broke up leading to several Sarawak-based parties forming Gabungan Parti Sarawak (GPS).
Despite the current informal alliance between BN and GPS in Sarawak, political observers said that GPS will support any federal coalition that will give it the most benefits such as more funding for state development.
In the case of Sabah, the major coalition is Gabungan Rakyat Sabah (GRS), which was formed in 2020 by Mr Muhyiddin after he defected from PH.
While BN has an electoral pact with GRS, it remains to be seen who GRS, which still counts PN's Bersatu as a component party, will align with post-election.
Already, BN and PH have begun dangling carrots to woo East Malaysia parties, with both sides offering a deputy prime minister role, typically held by politicians from peninsular Malaysia, to someone from East Malaysia.
Sibu, Sarawak
This seat will see a three-way fight between incumbent Oscar Ling Chai Yew from Democratic Action Party, which is a component party of PH, Parti Sarawak Bersatu president Wong Soon Koh and GPS' Clarence Ting Ing Horh. 
Tenom, Sabah
There are five candidates contesting this seats. The tense battle for this seat was evident with riots breaking out outside the nomination centre on Saturday after supporters of candidate Peter Anthony, the president of Social Democratic Harmony Party, found out that his nomination had been rejected by the Election Commission.
Tuaran, Sabah
There will be a six-way fight at this constituency with Mr Wilfred Madius Tangau of United Progressive Kinabalu Organisation, a component party of PH in Sabah, up against candidates from GRS and Warisan. Mr Wilfred had previously won the seat under BN's banner, but left BN a day after the last general election to form the Sabah state government with Warisan and PH.
Bread and butter issues such as employment, cost of living and education will feature prominently in these states. 
Other issues that will feature in the elections are the protection of rights under the 1963 Malaysia Agreement, which specifies the terms of autonomy for the East Malaysia states.
Among the issues under contention are oil royalties, petroleum cash payments and oil minerals and oil fields claimed by the states under the Agreement.
READ TODAY'S INDEPTH REPORT ON SABAH AND SARAWAK HERE.
JOHOR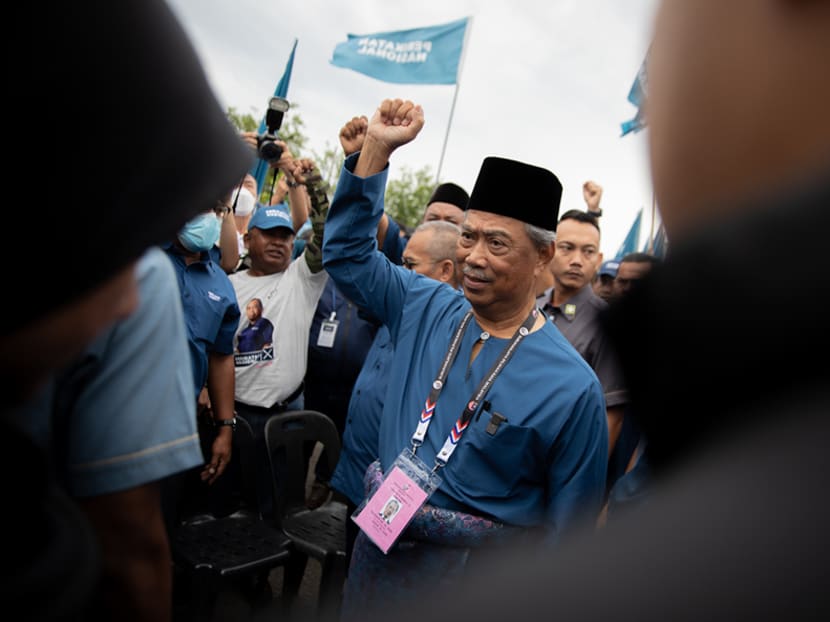 Why it is a state to watch:
The state has 26 seats — the most number of seats in West Malaysia — which means that any political coalition hoping to form the next Government will have to claim victory of a significant portion of the seats in the southernmost state.
Experts say that the state's electoral result is in a sense "a reflection of the larger political picture in Malaysia".
Heading into the GE, opposition coalition PH holds the most number of seats in the state with 11, while the incumbent Government BN holds eight seats. The other main coalition, PN has three seats. 
Johor has also been identified by experts as a swing state. While PH captured most of the seats in the last GE, it fared quite differently in the State Elections held earlier this year, taking only 12 seats while BN secured a landslide win with 40 of the 56 seats. 
In contrast, during the 2018 State Elections, which was held at the same time as the GE then, BN only won 19 seats while PH won 36 seats.
Another factor that could affect the elections significantly is the return of Johoreans who are working in Singapore. During the State Elections earlier this year, the land borders were still closed due to the Covid-19 pandemic. They are since reopened in April this year.
While this number of Malaysians who commute daily is estimated to be around 300,000 or so, experts say that efforts by this group to return to Malaysia to vote will have a trickle down effect of galvanising opposition supporters in Johor to also head to the polls. 
Pagoh
Former Minister Prime Minister Muhyiddin Yassin currently holds the seat and is seeking a sixth term. He is up against BN's Razali Ibrahim and PH's Iskandar Shah. 
While experts say Mr Muhyiddin has a good chance of retaining his seat, Mr Razali is likely to put up a tough fight given that he is a high profile candidate who used to be a Deputy Minister in the Prime Minister's Department.
Mr Muhyiddin's leading role in the Sheraton Move, where he withdrew his party Bersatu from the PH coalition, which led to the collapse of the PH government in 2020, has also affected his standing with  Chinese voters.
Ayer Hitam
The seat has been held by BN's Wee Ka Siong, who is also the country's Transport Minister, for four terms. Mr Wee, however, only managed to win his seat during the 2018 elections by a slim margin of 303 votes. He is up against PH's Sheikh Umar Bagharib Ali and PN's Muhammad Syafiq A Aziz, who are both first-time candidates.
Muar
The seat is held by founder of the Malaysian United Democratic Alliance (Muda), Mr Syed Saddiq, whose party will be contesting under the PH banner. 
Mr Syed Saddiq, who is the youngest cabinet Minister appointed at the age of 25, wrestled the seat from Mr Razali during the last elections in 2018 garnering 53 per cent of the votes.
He will be up against BN's Helmy Latif and PN's Abdulah Husin, both who are contesting in Muar for the first time.
The lack of higher-skilled jobs and infrastructure especially in the rural areas. 
READ TODAY'S INDEPTH REPORT ON JOHOR HERE.
SELANGOR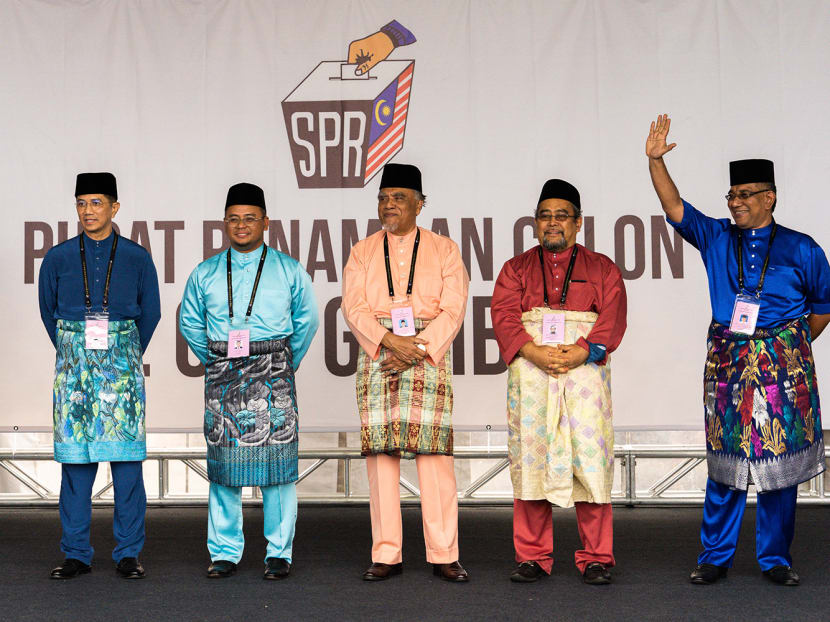 Why it is a state to watch:
Selangor is naturally a state any serious political party would want control over because whichever part gets to govern the state will be also able to demonstrate themselves as a 'government-in-waiting' at the federal level, said experts. 
As such, high-profile figures will contest various seats in Selangor, Malaysia's richest state, in an attempt to wrestle away the stronghold from PH. 
The state has many seats that are being fought over by more than five candidates. The parliamentary seat of Ampang, for example, is being fought over by nine candidates while Bangi is seeing an eight-corner contest.
Selangor electorate is also the largest with 3.7million, after registered voters ballooned by over 52 per cent after Malaysia lowered the voting age and passed a law allowing automatic registration of voters.
One interesting factor at play is how the electoral district boundaries have been drawn in this state. 
Experts noted that the boundaries can be drawn in ways so as to "crack or pack" voters.
"Cracking" refers to the splitting up of opposition constituencies so that those opposition-leaning voters cannot form enough of a mass to elect their own people.
"Packing" means putting as many opposition-leaning voters into one district as possible, so that if the opposition continues to win there, it only gets one seat.
Gombak
Gombak has long been a stronghold of PN's Azmin Ali, who won the seat in 2008.
He was a deputy president of Parti Keadilan Rakyat (PKR) at one point, and held several high-profile portfolios such as Menteri Besar (Chief Minister) of Selangor, Minister of International Trade and Industry as well as Senior Minister for Finance and Economics.
In February 2020, however, he led the Sheraton Move, which saw several PKR members defecting and causing the downfall of the PH government then. This remains a sore point among some voters. 
Facing off with Mr Azmin is Bersatu's Mr Amirudin Shari, who is Selangor's Menteri Besar; Pejuang's Dr Aziz Jamaludin Md Tahir, BN's Megat Zulkarnain Omardin and independent candidate Zulkifli Ahmad.
Sungai Buloh
Sungai Buloh will witness a seven-corner fight, featuring high-profile Umno minister Khairy Jamaluddin, who saw Malaysia through the Covid-19 pandemic as Health Minister.
Sungai Buloh is held by PH, but the incumbent Sivarasa Rasiah is not running there. Instead, PH coalition replaced him with PKR's deputy information chief, Ramanan Ramakrishnan, a move viewed by many as a risky one given Mr Khairy's national stature.
The other candidates are: PN's Mohd Ghazali Md Hamin, Mr Mohd Akmal Yusoff (GTA), Ahmad Jufliz Faiza (Parti Rakyat Malaysia) and two independent candidates, Mr Syed Abdul Razak Syed Long Al Sagoff and Ms Nurhaslinda Basri.
Kuala Selangor
After falling into Pakatan Rakyat's hand in 2008, the Kuala Selangor seat was wrested back by BN in 2013, before returning to PH in 2018 when it was won by Parti Amanah Negara's (Amanah) member, Dr Dzulkefly Ahmad.
Dr Dzulkefly was notably the candidate who won the seat in 2008 and then lost in the following election, though on both occasions he was standing as a member of a Parti Se-Islam Malaysia (Pas) member. He switched to Amanah in 2015.
The fight for Kuala Selangor will be a four-cornered one, with BN fielding Tengku Zafrul; PN fielding Mohd Noor Mohd Sahar from Parti Se-Islam Malaysia, and Parti Pejuang Tanah Air (Pejuang)'s member Mohd Shaid Rosli contesting for the Gerakan Tanah Air (GTA) coalition.
Voters here, unlike those in rural areas, are likely to take into consideration more national issues when voting. This includes Malaysia's turbulent political scene and economic concerns.
READ TODAY'S INDEPTH REPORT ON SELANGOR HERE. 
PERAK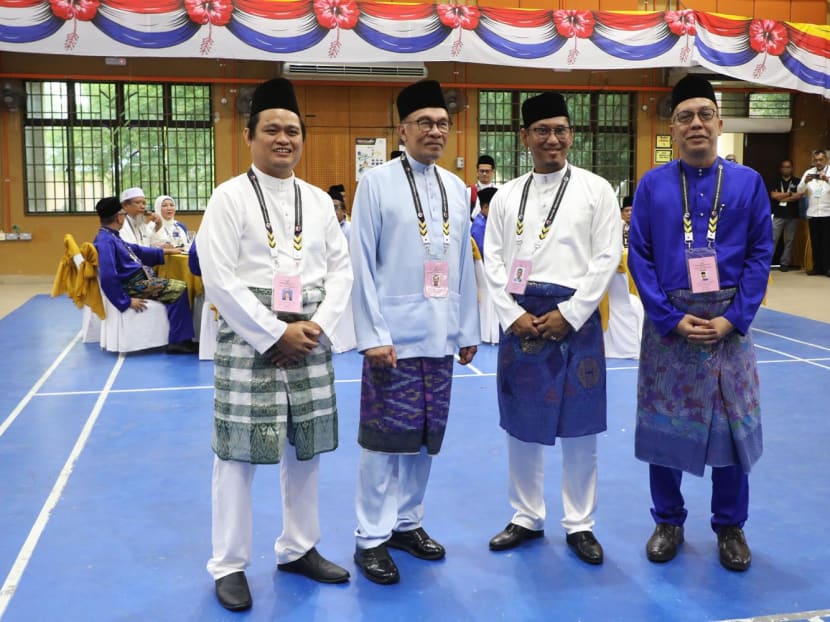 Why it is a state to watch:
Perak is a swing state, having been ruled by the opposition until it fell to BN in 2013 before returning to the hands of PH in 2018.
Experts say that Perak is more developed than some states in the East coast and has "a much more multicultural, multi-ethnic mix" that distinguishes its electorate than in some parts of Malaysia, which works in favour of the opposition as BN's machinery is more adept to working the rural electorates.
Bagan Datuk 
Bagan Datuk is considered a stronghold for Umno President and BN chairman Dr Ahmad Zahid Hamidi, the incumbent MP since 1995.
He is however up against PH's Shamsul Iskandar, described by local media as the 'giant killer' for notably toppling Melaka chief minister Tun Mohd Ali Rustam in 2013.
Meanwhile, PN is fielding Dr Muhammad Faiz Na'aman, supreme council member of Bersatu, while Tawfik Tun Ismail, the son of former deputy prime minister the late Tun Dr Ismail Abdul Rahman, is running as an independent candidate.
Tambun
Opposition leader Anwar Ibrahim has moved from his Port Dickson, Negeri Sembilan seat to contest in Tambun.
He faces the incumbent Mr Ahmad Faizal Azumu, who is Bersatu's deputy president and its state chairman; Umno's Perak division chief Aminuddin Md Hanafiah and fresh face Abdul Rahim Tahir from the Gerakan Tanah Air (GTA) coalition.
Economic issues, such as the cost of living and job prospects, are at the top of voters' minds along with political stability. Some residents also said it was important to them to have a Member of Parliament who was accessible and someone they could seek help from. 
READ TODAY'S INDEPTH REPORT ON PERAK HERE. 
Visit our Malaysia Elections 2022 page for the latest coverage, updates from TODAY journalists on the ground and more.