#trending: Man in China devastated as paternity tests reveal all 3 daughters from 16 years of marriage are not his
JIANGXI, CHINA — A man in China is seeking to divorce his wife of 16 years after finding out that his three daughters are not biologically his.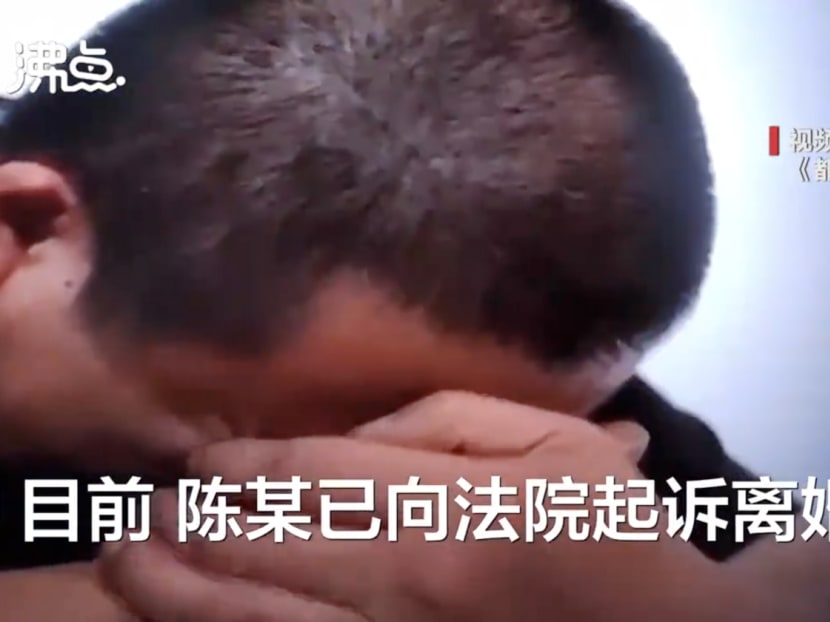 JIANGXI, CHINA — A man in China's Jiangxi province has filed for divorce from his wife of 16 years after finding out that none of the three daughters they raised together are his biological children.
The truth came to light after the 45-year-old man, surnamed Chen, found out that his wife, surnamed Yu, had cheated on him. Madam Yu has in turn criticised him for divorcing her.
Mr Chen initially forgave his wife for having an affair during their marriage. However, the results of the paternity tests soon changed his mind, China Jiangxi Radio and TV Station reported on Wednesday (June 8).
In a video of the interview posted on Bilibili by Tencent News, Mr Chen is pictured clearly distressed, sobbing with his head in his hands. The video has reached 147,000 views in the past day alone.
"I've been married for 16 years," he cries in Mandarin. "Not one (of them) is my child."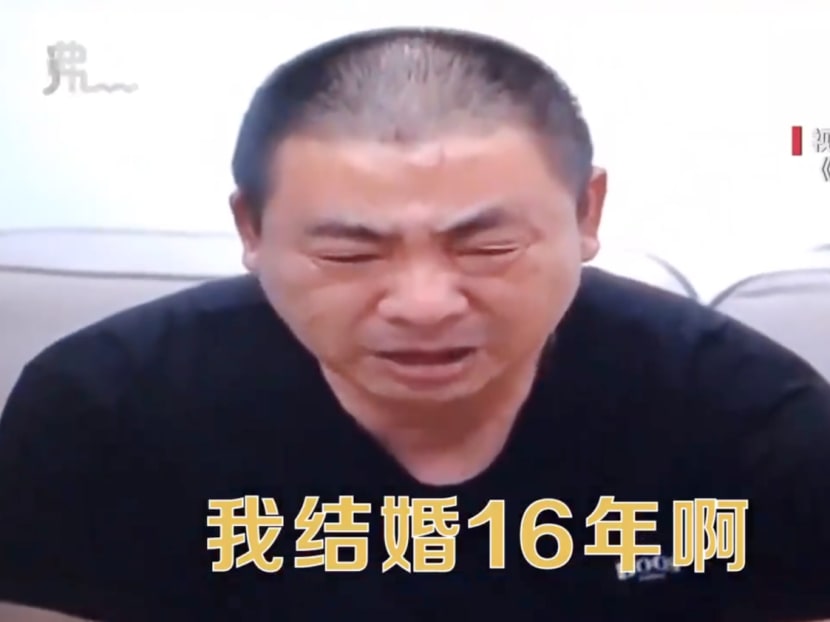 Although Mr Chen worked away from home, the couple spoke often through voice and video calls.
He said that he had never suspected his wife of infidelity — until earlier this year, when Mdm Yu began to avoid his calls and expressed her desire to work away from home as well.
Suspicions raised, he started to track her mobile phone's GPS location. In March this year, he followed her to a hotel in eastern China and witnessed her checking out of the hotel with another man with whom she was having an affair.
Set on keeping his family together, Mr Chen chose to excuse her infidelity. Even after discovering that their youngest daughter had been conceived with another man, he was determined to stay in the marriage.
However, further paternity tests confirmed that he was not the biological father of his other two daughters either.
Heartbroken, in shock and unable to locate his wife who had suddenly disappeared, Mr Chen turned to the media for help.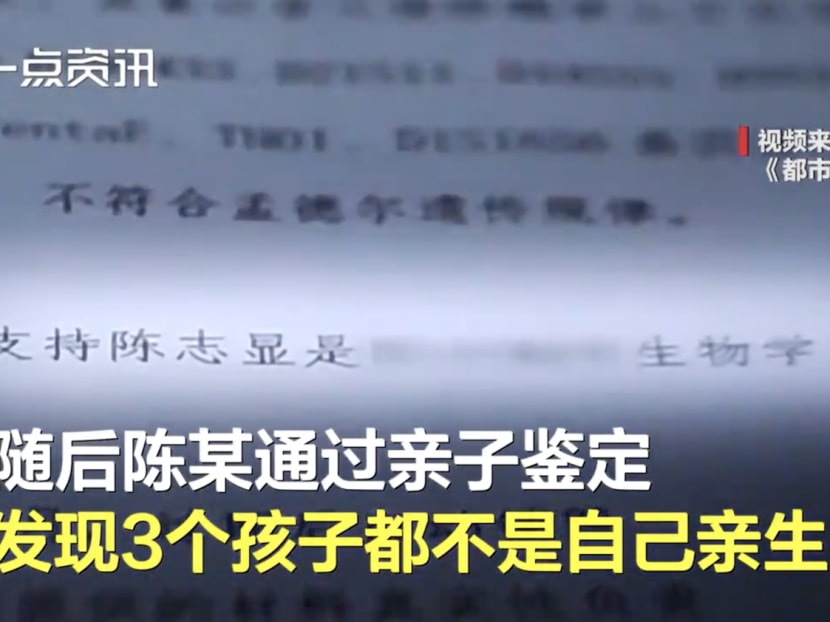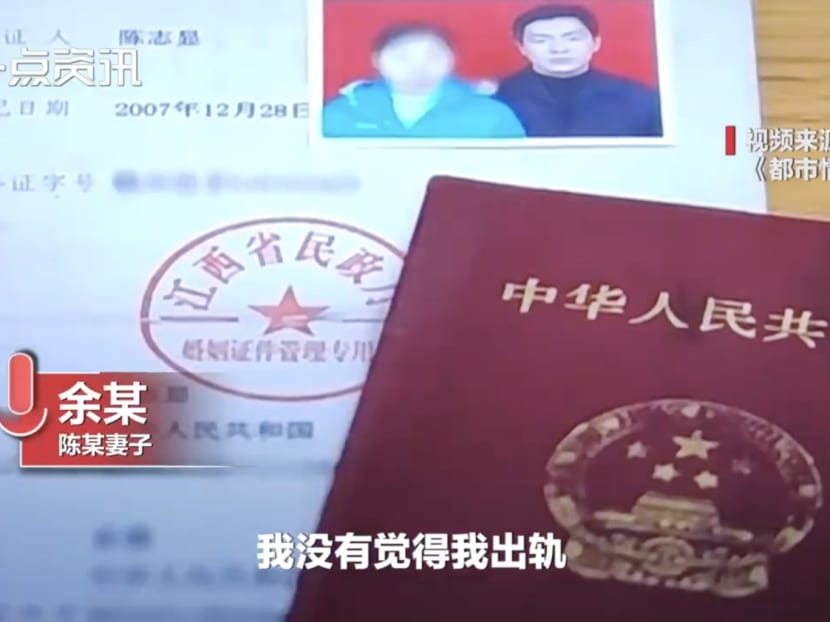 WIFE RECKONS SHE DIDN'T CHEAT
When tracked down and interviewed by China Jiangxi Radio and TV Station, Mdm Yu refused to recognise the paternity test documents and lambasted her husband for "doing such a thing" to their children.
"I don't think I cheated," she said in a phone interview. "Are blood relations that important? Don't sterile couples adopt children, too?"
In an agitated tone, she also appeared to accuse her husband of being sterile, stating: "I have been with him for more than 10 years, why can't he conceive a child?"
Chinese social media users wholly denounced Mdm Yu's actions and attitude, but had mixed reactions to Mr Chen's plight. Some showed sympathy for him, but others poked fun at him for "wearing a green hat" — a Chinese expression used to mock someone whose partner is cheating on them.