Owning first homes still pipe dream for many Malaysians
KUALA LUMPUR — Stagnant salaries and rising cost of living are still the stumbling blocks for most aspiring first-time home owners in Malaysia despite the change in government.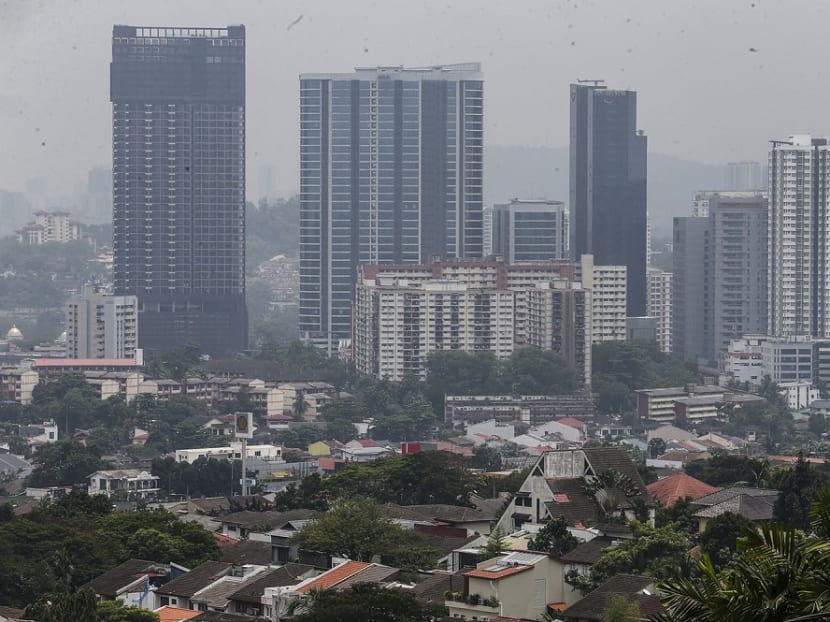 KUALA LUMPUR — Stagnant salaries and rising cost of living are still the stumbling blocks for most aspiring first-time home owners in Malaysia despite the change in government.
New government policies and initiatives to address issues with the property market have done little to solve the main challenge to their dreams of owning a home, several aspiring buyers told The Malaysian Insight.
Mr Nazrol Jamaluddin, 38, decided to hold his plans to buy a landed property for his family and his parents when his loan application for a terrace house in Meru, Klang, priced above RM300,000 (S$98,500), was rejected last year.
Mr Nazrol, who has been renting an apartment for 15 years, could not secure the loan as his monthly expenses and financial commitments were deemed too high.
"I have no choice but to postpone my plan to buy my first home. I think I will have to save up more until I can pay the down payment," he said.
Tax consultant Tan Pei Ming, 24, who is shopping around for a house in Kuala Lumpur or Petaling Jaya, said saving for a down payment is challenging, as salaries remain stagnant and cost of living continue to rise.
To buy a house that cost RM500,000, she would have to set aside at least RM50,000 as down payment.
"Petrol and food are more expensive now than two to three years ago. Hawker food is now RM7 or RM8 a plate," she said.
NEW GOVERNMENT, SAME PROBLEMS
Homes being too expensive for average wage earners, the increasing cost of living and stringent loan requirements have long been "hot issues" for the government.
To try and address these problems, Pakatan Harapan's first national budget for this year exempted first-time house buyers from stamp duty on sales and purchase agreements and loan agreements of up to RM300,000 for a period of two years until December 2020.
For the first six months of 2019, first-time house buyers also get stamp-duty exemption for properties priced between RM300,000 and RM1 million.
The savings from the exemption are about RM24,000 for a property priced RM1 million and RM5,000 for those priced RM500,000 and below.
To address the property overhang, the government also launched the national home ownership campaign (HOC) offering 20,000 units at discounts of a minimal 10% discount from March to June 30.
Earlier this year, the government also pledged to build 100,000 affordable homes by year-end, in line with PH's GE14 manifesto promise to provide a million affordable homes in 10 years.
Some have acknowledged that new policies and initiatives in the past year since the change of federal government have been promising, especially the stamp-duty exemptions.
"I can tell that the new government is making an effort," said Ms Tan.
"Some of my colleagues say some housing developers even waive down payment for new launches, so house buyers just need to pay the principal and interest."
Ms Adila Abdul, 33, who works as a civil servant in Penang, said she could only buy a 1,000 sq ft flat in Sentul, Kuala Lumpur, after she found out about an affordable housing unit project for civil servants under the 1Malaysia Civil Servants' Housing (PPA1M) programme by the previous administration.
Ms Adila, who will eventually be transferred to KL, said she hopes the new government would make good of its pledge to increase the number of affordable housing units over the next few years.
"I am happy I didn't face problems. I am just a little disappointed I can't afford a landed property.
"Landed properties are still expensive, which most people can't afford. But that depends on the area… maybe one day, I can afford it," she said.
But unlike Ms Adila, who counts herself fortunate after buying her first home, many other young adults are resigned to the fact that owning their first home near the city will not materialise in the near future.
Ms Tan from Kuala Lumpur said that even with the tax exemptions, most young adults in the capital city would struggle to save up enough money to pay for the down payment as salaries fail to catch up with rising cost of living.
She said a large chunk of her salary goes towards food, petrol, toll, bills and other expenses, leaving little for savings.
"The government should set the minimum wage higher. Many businesses underpay their workers," she said.
"We are still living on the same salary. So things are not very different from before the 14th general election." THE MALAYSIAN INSIGHT