The rise of Malaysia and Singapore's local film industries
HONG KONG — When the Malaysian computer-animated children's adventure "Upin & Ipin: The Lone Gibbon Kris" was released in April last year, it beat Disney's "Incredibles 2" to become the Southeast Asian country's highest grossing animation of all time.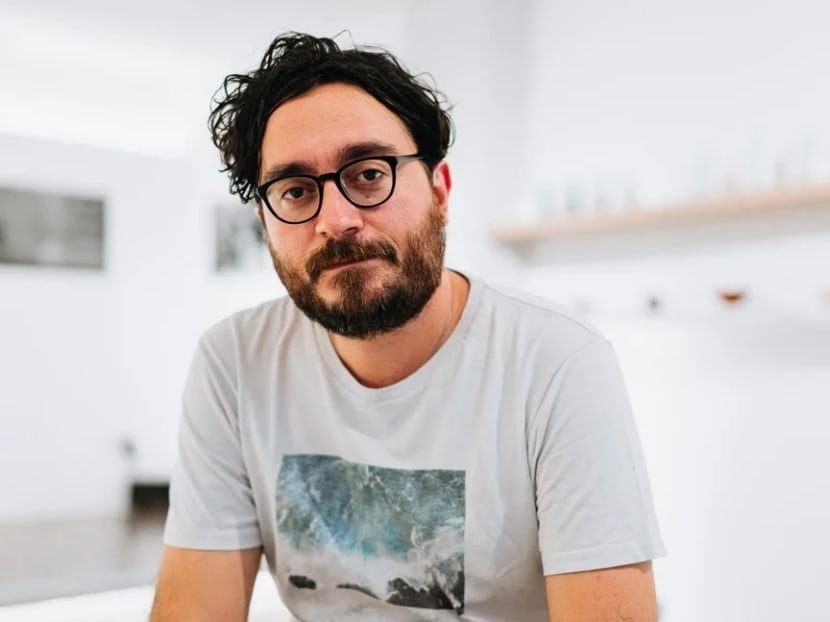 HONG KONG — When the Malaysian computer-animated children's adventure "Upin & Ipin: The Lone Gibbon Kris" was released in April last year, it beat Disney's "Incredibles 2" to become the Southeast Asian country's highest grossing animation of all time.
A year earlier the country's box office for domestic films broke the 100 million ringgit (S$33.1 million) barrier for the first time, with 55 local productions generating 170 million ringgit in ticket sales. That was an impressive three-fold increase over 2017, which saw domestic films bring in 57 million ringgit.
Malaysia's box office has long been dominated by Hollywood imports, despite a mandatory scheme that requires cinemas to screen local or joint productions for a minimum of 14 consecutive days. Still, the figures are promising and local filmmakers are increasingly being offered greater support.
Mr Hans Isaac, chairman of Malaysia's National Film Development Corporation (Finas), says the quality of local productions has been improving.
He adds that Finas plans to launch a scheme this year to help domestic filmmakers make versions of a film in two different languages, in an effort to broaden their appeal.
"They will first make the movie in Malay, then a second version in Mandarin. But it's not just aimed at China. If a producer wants to do a Malay and a Tamil version to tap India (as well), we will support it," he says.
"It's not dubbing. Filmmakers will do two takes. Once the Malay shoot is done, Chinese actors will come in to do the same shot."
Mr Isaac adds that a growing number of Malaysian films are finding audiences in China, Malaysia's largest trading partner and leading investor in the country.
"Dubbed in Mandarin, 'Upin & Ipin: Keris Siamang Tunggal' (the Malay name of The Lone Gibbon Kris) was screened in 10,000 cinemas in China. In 2018, the Malaysian sports biopic about (national badminton champion) Lee Chong Wei opened in 8,000 cinemas in China."
Malaysian cinema is also being boosted by Chinese industry professionals opening studios in the country, Mr Isaac adds.
Among them is Hong Kong singer and actor Andy Lau Tak-wah, who set up Infinitus in 2015. The company co-produced the 2018 blockbuster "Hantu Kak Limah" with Malaysian film studio Astro Shaw. Other Malay box office hits involving Infinitus include J Revolusi (2017) and Sangkar (2019).
"Andy Lau's Infinitus has had overwhelming success at the local box office," Mr Isaac says. "And one of China's largest film distributors, Bona Film Group, opened its first overseas cinema at Resorts World Genting (to the northeast of Kuala Lumpur) last year."
Malaysia and China plan to co-produce a television series about Chinese explorer Admiral Zheng He at a cost of about 178 million ringgit, he adds.
"It will be the first-ever epic-scale TV series made by Malaysia and China since the establishment of diplomatic ties 45 years ago."
Across the Johor Strait, the Singapore Government is also exerting its influence, through the Southeast Asia Co-Production Grant.
The programme was launched in 2019 and provides up to S$250,000 in funding for co-productions between Singaporean and other Southeast Asian filmmakers.
Singapore-based Spanish producer Fran Borgia, whose award-winning films include A Land Imagined (2018), was among the recipients of the inaugural grant.
Mr Borgia says he will produce Malaysian and Indonesian films for the first time thanks to the cash injection.
"All my works have previously been co-productions with European countries. I have no interest in commercial films," says Mr Borgia, who specialises in art-house films of projects that confront social issues.
"It's easier to find co-producers in Europe than in Southeast Asia. Without the grant, it would be very hard (to make regional productions)."
Something of a polar opposite to :Crazy Rich Asians", also shot in Singapore, "A Land Imagined" focuses on a lonely migrant worker who disappears from a construction site, and offers a rare insight into the plight of low-paid foreign labourers in the country.
Other gritty dramas by Mr Borgia include Apprentice (2016), which deals with the death penalty, and A Yellow Bird (2016), about ethnic minority Indians and sex work in Singapore.
Malaysian and Singaporean cinema received a boost after a record five wins at the 56th Golden Horse Awards, held in Taiwan in November. It came as China boycotted the ceremony and a number of Hong Kong filmmakers also gave the event the cold shoulder.
Mr Lau Kek-huat was one of 11 Malaysians nominated at last year's awards, for best new director.
Based in Taiwan, he says the island has been supportive of Southeast Asian filmmakers. It has been part of Taiwan's efforts to counter mainland China's Belt and Road Initiative, he explains, which seeks to boost China's influence through infrastructure investment and cultural exchanges.
"Up to 50 per cent of our production cost was covered by the Taiwanese government. As long as you are based in Taipei, you are eligible for the subsidy," he says.
Mr Lau left Malaysia after secondary school to study film in Taiwan. The films in his award-winning Chinese-language trilogy, Absent Without Leave (2016), Boluomi (2019) and The Tree Remembers (2019), were all financed by Taiwanese investors.
They touch on sensitive issues relating to the history of communism and racial division in Malaysia – taboo subjects that led to bans on "Absent Without Leave" and "The Tree Remembers" in Malaysian cinemas.
"We didn't send Boluomi to Malaysia's censors," he says of the trilogy's second film, which was shot secretly in Malaysia and had not been expected to get past the country's censors.
Malaysia's box office takings ranked among the world's top 20 in 2018, but Malaysian-Chinese movies barely make a mark, despite seven million ethnic Chinese living there – about 20 per cent of the country's population.
The 10 biggest hits were either Hollywood imports or commercial Malay productions.
Mr Lau says this is because "Malaysian-Chinese productions are often repetitive festive stories with happy endings. There's also the issue of censorship. Cops cannot be portrayed as the bad guys. Ghost movies cannot touch on race. Historical and authentic social issues are forbidden.
"The lack of civic awareness among the movie-going population is worrying. They don't see a need to know about socially conscious movies."
Finas' Mr Isaac declines to comment on censorship in Malaysian cinema, saying it is not under the corporation's jurisdiction, but cites The Garden of Evening Mists (2019) as an example of a critically acclaimed production supported by Finas.
Co-produced by Astro Shaw and HBO Asia, and based on local writer Tan Twan Eng's bestselling novel of the same name, the English-language film won the Golden Horse Award for best make-up and costume design.
The plot of the historical drama, set in Malaysia, revolves around a prisoner of the Japanese during World War II who later becomes an apprentice for a Japanese gardener.
"The film received nine nominations at the Golden Horse Awards … It was a milestone for Malaysia," Mr Isaac says. "Thirty per cent of the film's production cost was paid by the government. We will support joint ventures like this."
Censorship is also an issue for the Singaporean movie industry. A scene featuring a kiss between two female characters was cut from "Star Wars: The Rise of Skywalker" when it screened in the city state recently.
Mr Lau Kek-huat says any discussion or reference to LGBT issues is banned in the country.
According to Mr Borgia, filmmakers self-censor in Singapore.
"We don't present things to the Singapore Film Commission that we feel are going to be controversial. For 'A Land Imagined', we fictionalised it and made it into a mystery thriller to tell a story with elements of reality," he says.
Another problem is an audience that is highly receptive to Hollywood productions but gives short shrift to edgy, local films.
In 2018, with the exception of the Singaporean-American co-production "Crazy Rich Asians", all of the country's top 10 box office hits were Hollywood blockbusters.
Malaysian actress Yeo Yann Yann, who won the best actress gong for her role in Singaporean director Anthony Chen's Wet Season in November's Golden Horse Awards, sees Singaporean cinema as a fledgling industry.
"We need to nurture the audience to appreciate different kinds of films, which takes time," she says. "I grew up watching Hong Kong films. The Singaporean film industry started much later than Hong Kong's."
Given Hollywood's dominance of Singapore's big screen, director Chen says the government should follow the example of South Korea and adopt a screen quota system that supports local productions.
"Over the past five years, a lot of filmmakers of my generation have been recognised on the international circuit, like at (film festivals) Cannes and Locarno," he points out.
However, if everything is left to market forces in Singapore, cinemas will continue to just screen Hollywood blockbusters, he adds.
"If that goes on, Singaporean filmmaking will be completely unsustainable one day." SOUTH CHINA MORNING POST