'We'll still be family in afterlife': Loved ones mourn, rescuers pained by finds after Genting Highlands landslide
BATANG KALI — A man hugging his pet dog. Two young children sleeping between their parents in a tent. A mother cradling her toddler. In various heartrending accounts, rescuers in Malaysia told of seeing these people caught in their last moments after a landslide struck.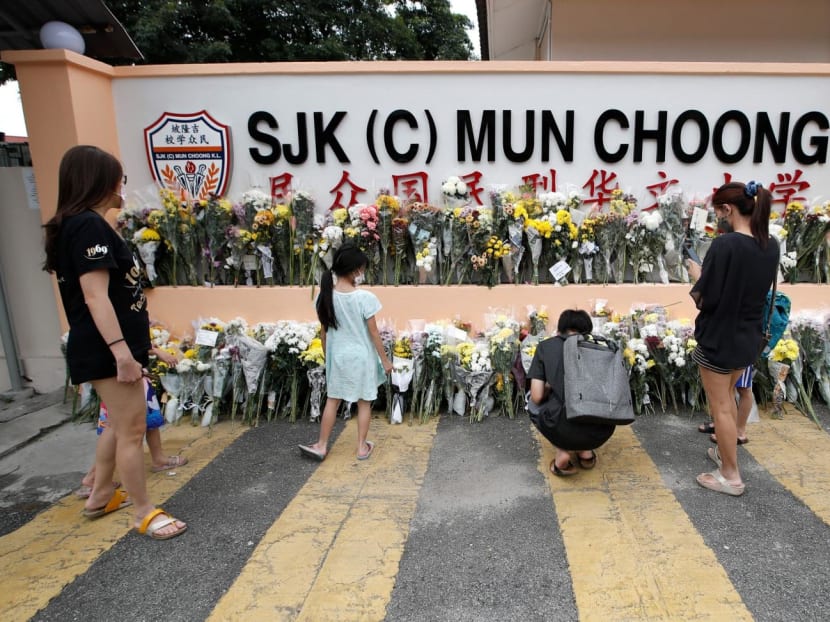 A teenager survived a landslide in Malaysia but lost his mother who was camping with him
A grandmother expressed her grief on social media at having lost her daughter, son-in-law and two grandchildren, all found dead in a tent
The last person yet to be found is reportedly an 11-year-old boy
Rescuers have been at work for more than a week after at least 30 people were killed by the Dec 16 disaster in Batang Kali, Selangor
BATANG KALI — A man hugging his pet dog. Two young children sleeping between their parents in a tent. A mother cradling her toddler.
In various heartrending accounts, rescuers in Malaysia told of seeing these people caught in their last moments after a landslide struck in the early hours of Dec 16 at Father's Organic Farm in Batang Kali, Selangor. They were among at least 30 people who bodies have since been found after more than a week of unrelenting operations.
The Malaysian authorities had said that the site — located near popular tourist resort Genting Highlands — was operating illegally for campers and licensed only for organic farming. 
The landslide affected 92 people, with 61 survivors.
As the hunt for the last remaining missing person continue, people have taken to social media to offer prayers and condolences, while bereaved family members expressed their grief and shared memories after they lost their loved ones to the disaster.
This included a teenager who was among the campers but whose mother did not get out alive.
SON SURVIVED, MUM DID NOT
After school teacher Liu Pei Si, 44, perished in the landslide, her teenage son wrote this message: "I want to continue to be your son in this life and the next."
Of the bodies found, more than 20 were said to be teachers.
Liu's husband David Ling Mun Siong told Malaysian newspaper The Star that he could not bear to immediately let their 19-year-old son know that the mother was dead.
The son, whose Chinese name is Lin Zixuan, was found buried up to his chest in earth and mud. He had tried to dig himself out but fainted because it was too tiring, Mr Ling said.
"When he was finally rescued, he told the firemen that his mother and teacher were nearby," Mr Ling added.
Mother and son went for the trip without Mr Ling. The son fractured his spine, cried a lot in hospital and kept asking where his mother was. It was after he started recovering that the father broke the news to him.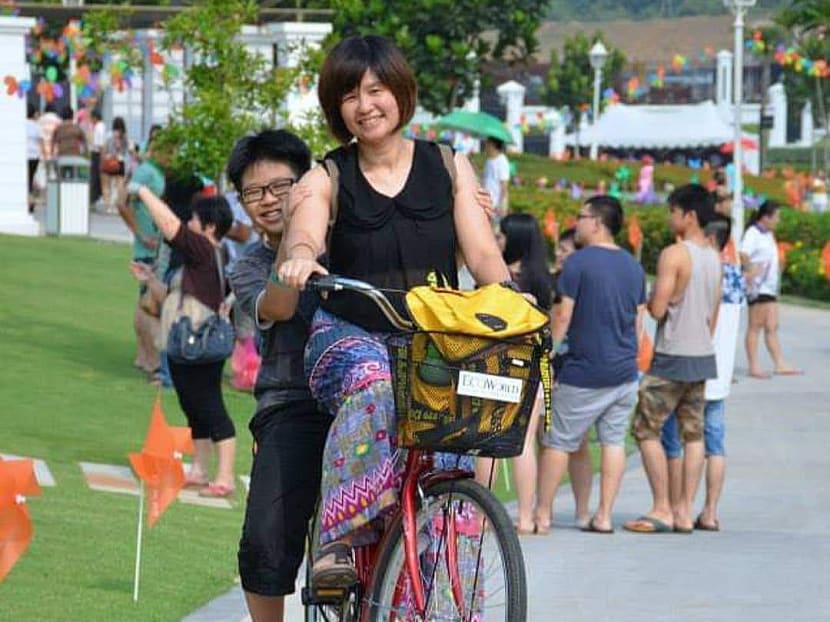 On Facebook, the teenager wrote that in his next life, he would still want to be his mother's son and to be the student of the teachers who died in the deluge.
He also expressed hope that the people he did not know but met at the campsite would be in a "happy place" now.
Along with the note, he posted an old picture of himself together with his mother riding a bicycle.
He wrote: "Mother, you were the one who had helped me when I did not know how to ride a bicycle. Now, I know how to... but I no longer have the chance to ride with you."
He also wrote: "Every time when it was your birthday, we would celebrate it together. I had always said that I wanted to treat you to a big feast, but I couldn't afford it as I was still in school.
"If there is any food that you want to eat, please come into my dreams and tell me."
Mr Ling later shared his son's post on his own Facebook account with the message: "We will still be a family in the afterlife."
GRIEF-STRICKEN GRANDMOTHER
An entire family of four — parents with a six-year-old girl and a year-old infant — were unearthed, their bodies in a tent.
A firefighter who was part of the search-and-rescue team was left "speechless" when he found them.
Mr Abdul Rahman, who is attached to the Rawang fire and rescue station, told Malaysian daily New Straits Times: "My heart sank when we went to remove the canvas and noticed the two children 'sleeping' between the mother and father inside... I immediately thought of my five-year-old daughter."
Madam Beh Su Lee, 59, the grandmother of the dead children, visited Sungai Buloh Hospital's mortuary to claim the bodies.
In photos published by Malaysian news media, she was seen in tears, accompanied by her relatives.
Mdm Beh had been posting on her Facebook account since Dec 16, first asking if anyone knew how many camping sites there were in Batang Kali, because her daughter went camping and she could not contact her, so she was very worried.
Over the next few days, she updated to say that her daughter and family had not been found, before finally confirming their deaths.
"My son-in-law Wong Kim Yap, my daughter Gain Choo Yin, beloved granddaughter Wong Qiao Er and grandson Wong Zi Hang have all been confirmed dead," she wrote on Dec 18.
"Mummy wishes all of you to be reunited as one family, rest in peace, mummy loves all of you," she wrote again on Dec 20.
Mdm Beh's daughter was 35 years old and the son-in-law was 34.
MUM HOLDING TODDLER 
Another discovery that was painful for rescuers to witness was a three-year-old girl found on Dec 18 still locked in her dead mother's embrace.
Senior fire officer Shahari Shamsuddin, 47, said that it was one of the most unforgettable experiences during his 23 years of service in the fire-and-rescue department.
"When I found them hugging each other, I thought about my daughter... I cannot imagine if this heartbreaking incident happened to my family," he told New Straits Times.
"When it came to extricating the bodies, I had to hold back my tears. As a rescue personnel, I have to control my emotions, but as a normal human being, it's hard to deal with this feeling."
A MAN AND HIS DOGS
Named as the 26th victim on Wednesday, the search-and-rescue team came across a man's body and found him hugging his dog.
Rescuers had dug 4m into the ground before finding the remains.
The man had reportedly taken along his three dogs for the camping trip when the disaster occurred.
Superintendent Suffian Abdullah, police chief of Hulu Selangor, was quoted by New Straits Times as saying that one other dog was found alongside the man's body and the third dog is still missing.
GIRL FOUND DEEP UNDERGROUND
On Tuesday night, the remains of a young girl were recovered, officials said.
She was said to be the 25th victim found after a continuous search of the site.
Superintendent Suffian said that the girl is believed to be between six and 10 years old and that she was found 5m below ground. 
"When found, the victim was dressed in pink pants and shirt, sleepwear," he said at a news conference on Wednesday.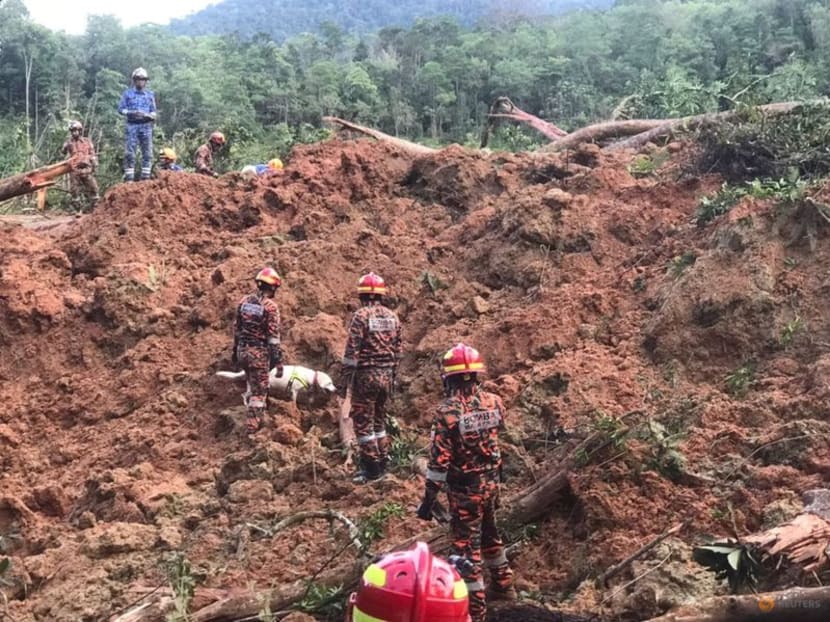 The rescue team found her under 17m-deep soil.
Selangor Fire and Rescue Department's assistant operations director Hafisham Mohd Noor told Malaysian news channel Astro Awani that the rescue team did not expect the body to be located so deep underground.
"We dredged 5m deeper and the child's body was found near a boulder the size of an excavator," he said.
BOY STILL MISSING
The last person yet to be found is reportedly an 11-year-old boy. 
Social media users have been posting messages praying or asking for the missing boy to "follow the light" and "show up" so that rescuers may find him, Malaysia's Chinese newspaper Sin Chew Daily reported.
New Straits Times reported that the mother of Eng Shao Qi, a student of Mun Choong Chinese Primary School, was distraught because she had also lost her husband and daughter.
She did not follow her family for the camping trip. Her husband Gary Eng was a canteen operator at the school and her daughter was a student there.
A staff member of the school told New Straits Times that apart from Shao Qi, 10 persons from the school had died in the disaster and their bodies were recovered. 
These included six teachers, two students and a school staff member. 
The camping trip was not an official school event, but it was a holiday trip planned by the teachers. AGENCIES