'Thor: Love and Thunder' will not be screened in Malaysian cinemas
KUALA LUMPUR — After weeks of uncertainty, Golden Screen Cinemas (GSC) confirmed that Marvel's latest offering Thor: Love and Thunder will not be screened in Malaysia.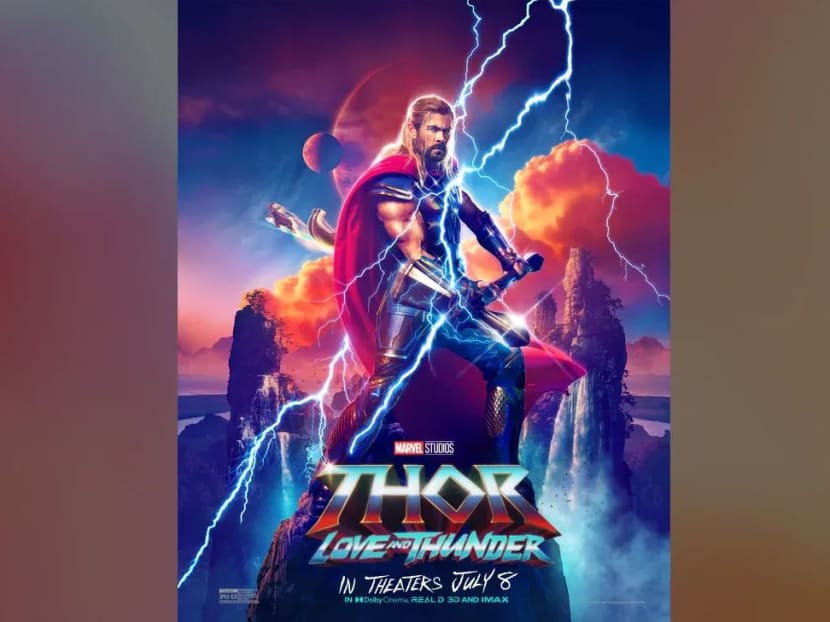 KUALA LUMPUR — After weeks of uncertainty, Golden Screen Cinemas (GSC) confirmed that Marvel's latest offering Thor: Love and Thunder will not be screened in Malaysia.
In a social media post, GSC said: "Thor: Love and Takde. Officially". It also informed that Disney has updated that Marvel Studios' Thor: Love and Thunder will not be released here.
"Takde" is a colloquial term for "tidak ada" in Malay, meaning "no more" or "don't have". GSC's social media post is a tongue-in-cheek manner in which the cinema chain chose to break the news to its customers.
It comes after weeks of delay in an opening date for Malaysia.
Thor: Love and Thunder was originally scheduled for release in the country on July 7. However, on July 1 the film distributor The Walt Disney Company said the release had been postponed to July 21.
No reason was given for the postponement.
Just days later, its release was "postponed indefinitely", forcing cinema operators which had sold tickets in advance for the movie to issue refunds.
Cinema operators feared that any unfavourable outcome to the anticipated summer blockbuster would result in economic loss to the country.
GSC chief executive officer Koh Mei Lee was reported saying that the news could promote film piracy as Malaysians try to get their hands on Thor's latest adventure.
TGV Cinemas chief executive officer Tan Lay Han said the delay was a damper to the industry that was just beginning to pick up after the dry days and forced closures during the Covid-19 pandemic.
It was reported that cinema operators sold an average of about four million tickets for previous Marvel movies, such as the Avengers series and Doctor Strange in the Multiverse of Madness.
While the cinema operators did not state the reasons behind the decision to not screen Thor: Love and Thunder in Malaysia, the film showcases LGBTQ lifestyle which may be at odds with the country's culture.
Malaysia, a nation of 32 million people, is an ethnically diverse country. Ethnic Malay Muslims, however, make up more than 60 per cent of the population.
Entertainment website Mashable Southeast Asia, for one, theorised that the film's showcase of homosexual characters and behaviours could be the reason why the film is not shown in the country.
Valkryie, one of the main characters in this iteration, is seen openly flirting with other female characters while a supporting character called Korg can be seen in a same-sex relationship.
Mashable Southeast Asia also noted the casual nudity in the film, which can be seen in the film's trailer. Actor Chris Hemsworth had said previously in an interview that filming a scene of his bare buttocks was "kind of a dream of mine".
"The first time I played Thor I took my shirt off and I thought, 'You know what's gonna sweeten this... a decade from now it's all gonna come off,'" he told entertainment outlet Variety.
In June, Disney scrapped the release of the animated feature Lightyear.
The Film Censorship Board reportedly said the movie distributor had refused to comply with certain conditions to allow the movie to be screened here, including removing some parts that promote the LGBT lifestyle.
Thor: Love and Thunder, the fourth instalment in the Thor franchise, is directed by Taika Waititi and features a star-studded-cast that include Natalie Portman and Christian Bale. The movie premiered in the United States and other countries on July 8.
Its US$302 million takings during the opening weekend made it the third highest weekend collection for any Hollywood movie during the pandemic and the second best of 2022, behind another Marvel movie, Doctor Strange in the Multiverse of Madness. WITH NEW STRAITS TIMES