#trending: More young people in China looking for no-strings-attached 'kissing partners'
SHANGHAI, CHINA — Forget casual sexual partners, young people in China are now looking for casual kissing partners instead.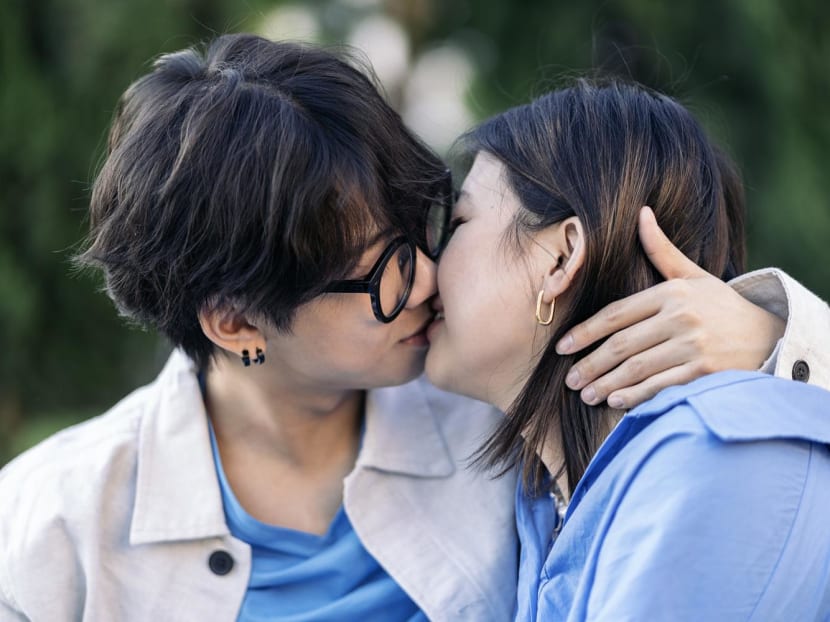 The term "zuiyou", which translates to "mouth friends", has been gaining popularity on social media platforms and university campus bulletin boards in China
It refers to two parties agreeing to only exchange kisses with no strings attached
The concept has attracted mixed responses, with many people expressing concerns such as potential health risks
An expert said the sudden popularity of "zuiyou" among Chinese youth may be due to a variety of reasons, including Covid-19 lockdowns
SHANGHAI, CHINA — Forget casual sexual partners, young people in China are now looking for casual kissing partners instead.
Roughly a month ago, one online user took to Chinese microblogging site Weibo to express shock at a new term taking over university campus bulletin boards — "zuiyou", which literally translates to "mouth friends".
Apparently, the term refers to two parties who have agreed to only exchange kisses without establishing any kind of sexual or romantic relationship.
As "zuiyou", they should not interfere in each other's personal life apart from kissing. Either party can end the agreement at any time.
The online user declared while attaching a screenshot of one such advertisement on a campus bulletin board: "(I) just learned something new... It's now popular among many students to make 'zuiyou'."
The unnamed student's advertisement read plainly: "Looking for a 'zuiyou'. (Those who are) male, tall and handsome, come. (Those who are) not handsome or too short, get lost. Women are also fine.
"Kiss every day without dating, talk on WeChat, no ambiguity, no dating.
"When either party meets the right person, they can leave at any time. Neither party owes the other (anything), (we) simply don't know (each other) — regardless, (we) should not disturb (the other).
"'Zuiyou', hurry, I want to kiss. If I don't get to kiss this semester, (I will) feel uncomfortable all over."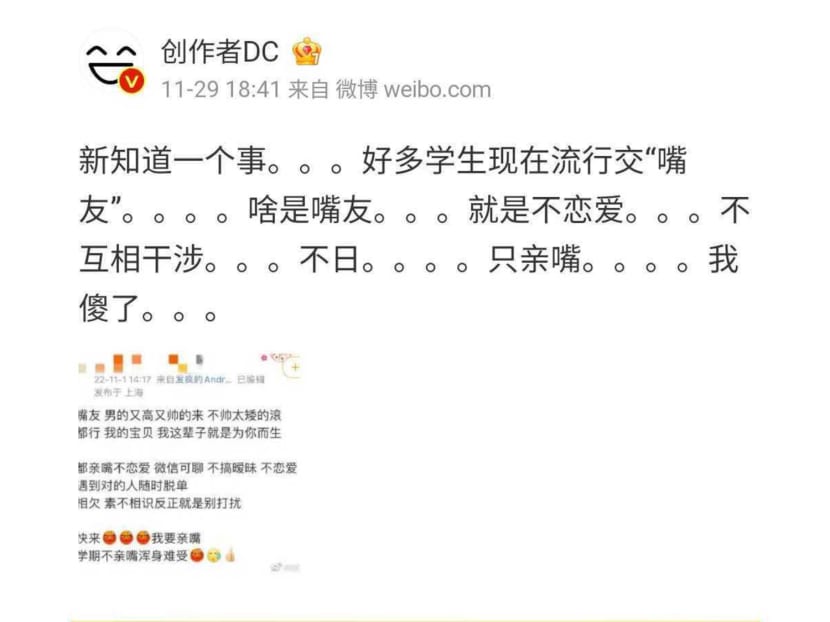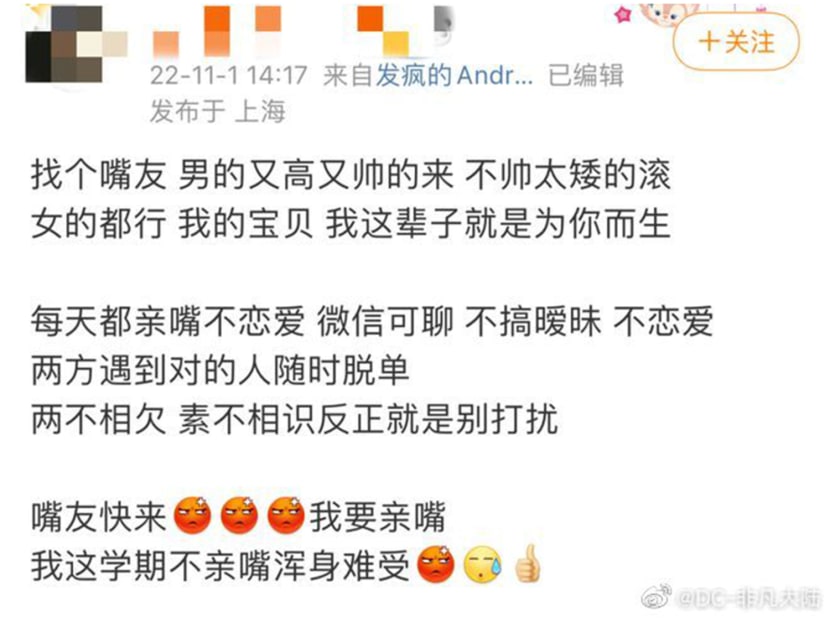 Going beyond campus bulletin boards, the term began to gain steam on wider social media platforms. Last Tuesday (Dec 13), another Weibo user shared a series of screenshots that appear to be taken from different online platforms and chat applications.
Each screenshot depicts different strangers soliciting "zuiyou" with a fairly standard template — gender, location and a "no dating" disclaimer.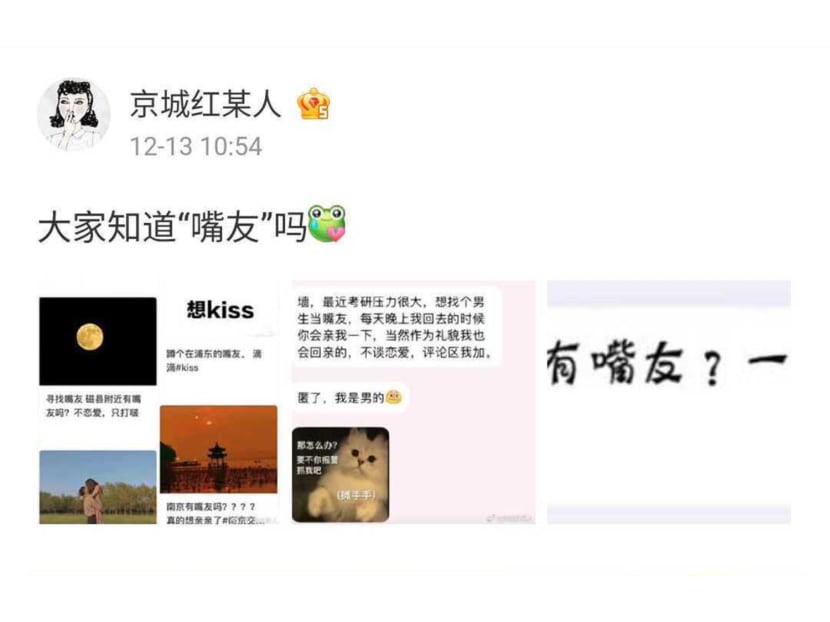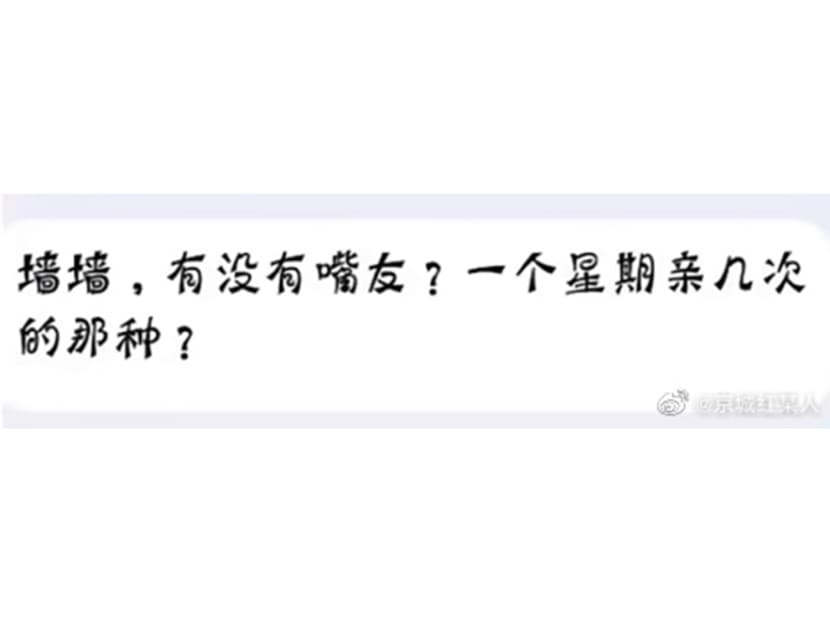 Although not an entirely new concept — with previous discussion on "wenyou" or "kissing friends" dating back to as early as 2008 — the latest one seems to have picked up recently, Chinese digital newspaper The Paper reported last Thursday.
University students who spoke to The Paper said that casual kissing meets their needs because it provides physical and emotional comfort without requiring the physical intensity of casual sex or the emotional commitment of a formal relationship.
Chen Peng (not his real name), a graduate of a top Chinese university, explained: "Most of the time, physiological needs take precedence over one's sense of responsibility and morality. This might be why many young people nowadays choose to look for 'zuiyou'."
However, researcher Fei Junfeng, the former director of Nanjing University's Mental Health Education and Research Centre, said that people who are actively going for or engaging in "zuiyou" relations are still a small minority and do not represent the wider population of young people in China.
Indeed, when these university students try to recruit "zuiyou" on their campus bulletin boards, they are often met with disdain from other students.
Across Chinese social media platforms, the topic has been highly controversial, with many people expressing concerns about health risks and dental hygiene, as well as the ability to separate physical intimacy from emotional connection.
One Weibo user mused: "(I) can't understand... Thinking about the people of today and (the condition of) their teeth — calculus (or hardened plaque), decay, bad breath — (one) might not even want to kiss while dating, let alone kiss without dating!"
Another warned: "Don't joke, sexually transmitted diseases can be transmitted through kissing as well."
On Q&A platform Zhihu, one user asked: "The question is, without feelings, how (do you) bring yourself to kiss (someone)? This (behaviour) is way too thirsty..."
Yet, there were some people who could relate to these seekers of kissers. A Weibo user confessed: "To be honest, I kind of understand those who recruit 'zuiyou' because kissing is really very comforting.
"Oh my god, it's been so long since I last kissed (someone). Will I still know how to do it?"
The sudden popularity of "zuiyou" may be due to a variety of reasons.
Mr Fei the researcher believes, for instance, that China's "zero-Covid" policy may have encouraged the phenomenon because lockdowns limited young people's offline interactions and opportunity to explore potential dates.
Another contributing factor could be stress and hectic lifestyles, which leave them with little to no time or energy for romantic pursuits.
The phenomenon also suggests that many young people "crave intimacy, but are afraid of love", Mr Fei added. They are not prepared to enter into proper committed relationships because of a lack of trust and self-esteem.
While engaging in "zuiyou" relations may suit their needs, Mr Fei warned that it is "also a form of self-harm".
"(You) don't respect your own body — (you) turn your own body into a tool, an object."