The Big Read: Are rents really killing businesses?
SINGAPORE — For some pandemic-hit business owners in Singapore, the road to recovery has been anything but smooth, even though almost a year has passed since the Republic gradually eased Covid-19 restrictions and reopened the economy from April last year.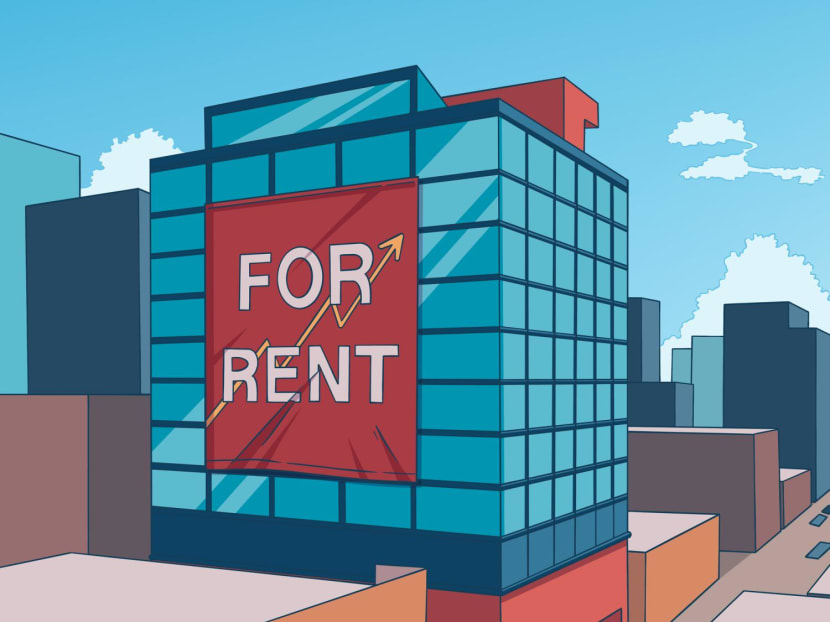 Disputes between tenants and landlords in Singapore over rent have been an age-old issue
So much so that a committee was set up in 2021 to address matters related to retail lease agreements
While the committee has yet to receive any complaints regarding rent so far, retail rents are projected to grow this year
This comes at an inopportune time for businesses, which are also grappling with higher operational costs due to inflation and geopolitical tensions 
Property experts said tenants may find little respite from rental increases if they are seeking to lease a unit within a Reits-owned property due to a limited pool of such landlords
SINGAPORE — For some pandemic-hit business owners in Singapore, the road to recovery has been anything but smooth, even though almost a year has passed since the Republic gradually eased Covid-19 restrictions and reopened the economy from April last year. 
The challenges they face include rising costs of goods, utilities, labour or just finding sufficient manpower, and that perennial bugbear — rent.
And this confluence of headwinds has left some proprietors dismayed.
As the owner of a bar located in a trendy part of central Singapore put it: "My revenue is not there, but I still have to pay rent by hook or by crook... to be in business."
The 38-year-old man declined to be named as he fears offending his landlord, an individual who owns several shophouses in the area.
The bar owner told TODAY that he currently pays over S$20,000 in rent a month, which forms about 30 per cent of business expenses.
While the current rent is lower than the S$28,000 he used to pay before the pandemic struck, he said that business is no longer what it used to be. The bar is in an area which was once the haunt of expatriates, but they have now largely disappeared, he said.
Added to the fact that Chinese tourists have yet to return, his daily takings have dropped to less than 50 per cent of what they used to be pre-Covid-19. Yet despite this drop in earnings, his landlord did not want to talk about the possibility of lowering rent further.
"It feels like the past three years, (we're) just working for the landlord only. Just paying them," he said.
He has not raised the prices on the menu yet to make up for any shortfall in earnings, since this may cost him to lose customers.
As it is, he reasoned that many are already unhappy about having to pay the additional 1 per cent in the Goods and Services Tax, which kicked in at the start of the year.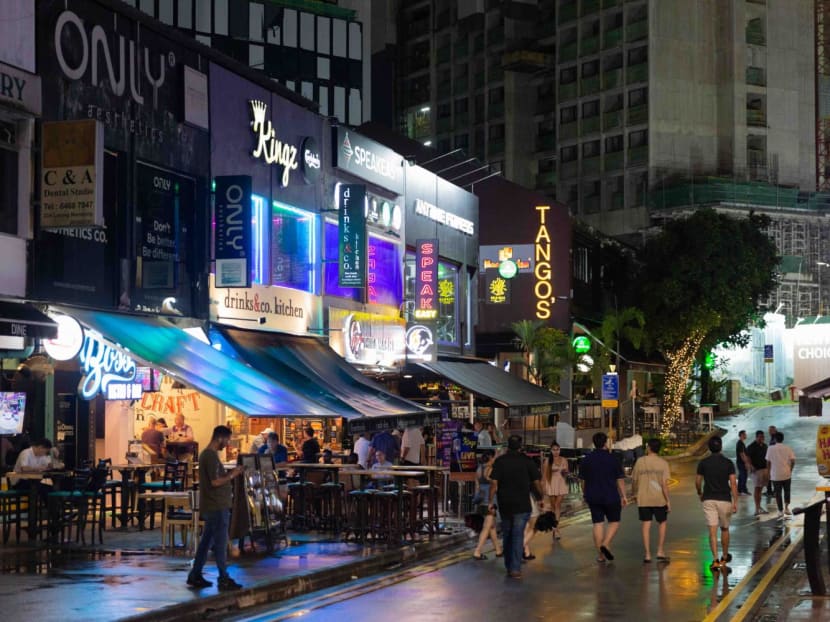 Indeed, raising the prices of goods in Singapore is not so simple for some retailers, particularly those who have an overseas presence, such as Mr Terence Yow. He is the managing director of Enviably Me, the official distributor of the Melissa brand of fashion footwear in Singapore, Malaysia and India.
Mr Yow said that there is a recommended global pricing to follow when it comes to selling his women's footwear, and if he were to raise his prices by 30 per cent to cover the increase in business costs, he would lose his business to e-commerce platforms.
On top of this, inflation has hurt consumer confidence.
"People might still go out to eat, but they are definitely de-prioritising their product purchases, especially in the fashion lifestyle area," he said.
To keep his overheads low, Mr Yow has had to give up good shop locations to bring the cost of rent down.
If he had stuck to the prime shop locations, the overall cost of rent for his business would have easily increased by 10 per cent.
Mr Yow, who is also chairman of the Singapore Tenants United for Fairness, observed that rental increases have been uneven across the island.
Suburban malls, for example, are seeing rentals going up higher than pre-Covid-19, he said.
However, in the Central Business District area, he said it is a "mixed picture", with rents in some areas being lower than what they were before the pandemic, while others have risen higher or stayed constant.
Much ink has previously been spilt about the imbalance of power between landlords and their tenants, which even led the Singapore Business Federation to create guidelines aimed at putting a stop to unfair leasing practices in 2015, after companies reported surprise jumps in rents when renewing leases.
In spite of this, TODAY reported in 2020 that the situation had not improved. In fact, the Covid-19 pandemic had brought the schism between landlords and tenants to the fore, and there were calls by tenants struggling to survive to have their rents lowered.
These simmering tensions eventually led to the formation of the Fair Tenancy Industry Committee (FTIC) in 2021 to address the long-standing disparity in power.
With commercial rents projected to grow this year, the question is how will this impact businesses already grappling with rising costs and whether they have to pass on these costs to consumers in an already inflationary environment.
OVERVIEW OF THE COMMERCIAL RENTAL LANDSCAPE
While the Covid-19 pandemic saw rents across global prime retail destinations declining by 13 per cent on average during the depth of the pandemic, commercial real estate firm Cushman & Wakefield said in a report published in November 2022 that they have rebounded to just 6 per cent below pre-pandemic levels.
In Singapore, the rental trends for both the office and retail sectors have been mixed, according to historical data from the Urban Redevelopment Authority's (URA) respective price indices, which reflect general price movements. 
For instance, the rental index of office space in the central region showed that it has been fluctuating since at least 2017, when it rose from close to 165 points in the fourth quarter of that year and peaked at 176.8 points during the second quarter of 2019.
The pandemic saw it plummeting to a low of 155.5 points in the fourth quarter of 2020. Since the third quarter of 2021, it has climbed steadily and surpassed 2019's peak as of the fourth quarter of last year to reach 176.9 points.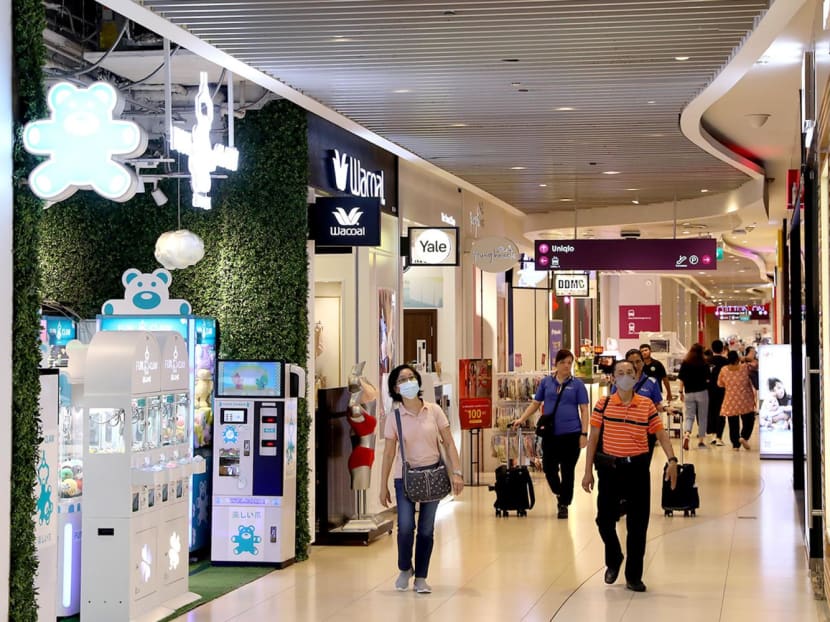 Dr Lee Nai Jia, head of real estate intelligence, data and software solutions at PropertyGuru Group, said that office rents are rising because most employees are shifting away from remote working arrangements and returning to working in offices, and there is limited supply in the short run.
Meanwhile, a similar index from URA for retail spaces in the central region showed it has generally been trending downwards over the same period.
The fourth quarter of 2019 similarly saw a high of 101 points, before it slid down to about 80 points in the third quarter of 2021 and has largely remained flat since. As of the fourth quarter of 2022, the retail rental index stood at about 78 points.
Giving its projections for this year, Cushman & Wakefield said in a market outlook report published last December that it expects rental growth for retail sectors to trend upwards from this year.
The company said Orchard prime retail rents are expected to have grown by 4.2 per cent year-on-year in 2022, followed by a 2.5 per cent year-on-year growth in 2023, as Singapore's tourism continues to recover.
Supported by a return to office by workers, other city area rents are also expected to increase by 1.5 per cent year-on-year in 2023.
"Suburban prime retail spaces remain sought after by retailers and are supported by nearby residential catchments and hybrid work. This is reflected by tight vacancy rates (6.1 per cent as of Q3 2022) in suburban retail areas," said the report.
Suburban prime retail rents are expected to have grown by 3.8 per cent year-on-year in 2022 and 2.0 per cent year-on-year in 2023, fuelled by inflation and limited supply of prime retail space, it said.
So what drives rent in Singapore, and how is it calculated?
According to a code of conduct crafted by the Fair Tenancy Pro Tem Committee concerning lease negotiations between retailers and landlords, rental formulas must be based on a single computation throughout the lease term, instead of an "either/or, whichever is higher" formula.
For instance, rental can be based on floor area, the amount of sales, or a combination of both — but there cannot be a clause that allows tenants to be charged whichever amount is higher.
This can only be included if both parties agree to it, and make a joint declaration to the FTIC, which was set up to monitor compliance with the guidelines.
While it is currently not mandatory to follow the guidelines, the initiative is pending legislation after the Government carried out a public consultation last year about enshrining it into law.
Mr Wong Xian Yang, head of research at Cushman & Wakefield in Singapore, noted that commercial rents are driven by demand-supply dynamics, a landlord's confidence of current market rent, and to some extent property operating costs.
"With higher inflation, property operating costs have increased, and some landlords have factored this into their lease negotiations."
There are also market nuances to consider, added Mr Wong. For instance, the top malls are able to attract the bulk of footfalls and raise rents, while the weaker malls have to grapple with higher vacancy rates.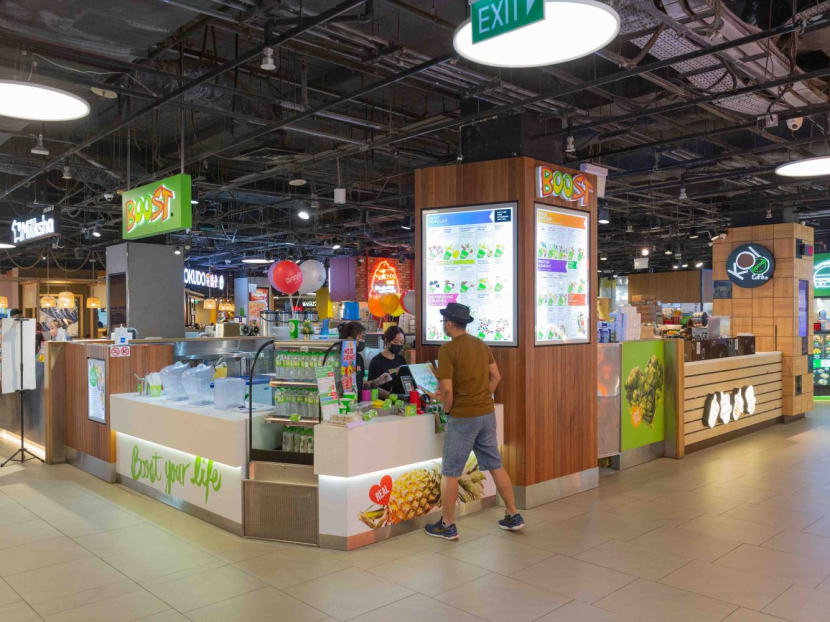 To illustrate, the following are the median monthly rent — in terms of cost per square foot — retail tenants have to pay based on where they are located, according to URA's fourth quarter 2022 data.
To aid orientation, TODAY has added names of shopping malls found within the respective vicinities.
Orchard Turn (Ion Orchard): S$32.64

Orchard Road (Lucky Plaza): S$12.74

Yishun Avenue 2 (Northpoint City): S$27.99

Sembawang Road (Sembawang Shopping Centre): S$11.70
Mr Tan Chee Wee, executive director of the advocacy and policy division at Singapore Business Federation, said that since the FTIC was officially set up in May 2021, it had received 23 complaints, but none were related to rent.
Instead, they were mainly on matters such as pre-termination of lease beyond the stipulated conditions under the code of conduct, and interest for late rent.
The federation is the committee's secretariat.
ARE REITS TO BLAME FOR RISING RENT?
While Singapore Business Federation said that there have been no reported complaints about rent so far, numerous articles in the past have blamed Singapore's Real Estate Investment Trusts (Reit) for prioritising investors returns, which causes unjustifiable rent increases.
The following are some of the major Reit players in Singapore, along with the number of retail malls they own in the country. The numbers do not include integrated developments that comprise both malls and offices:
Capitaland Integrated Commercial Trust (CICT) — 10 retail properties including IMM Building and Bugis Junction 
Mapletree Commercial Trust (MCT) —  Four retail properties including 18 Tai Seng and Vivocity
Frasers Centrepoint Trust (FCT) — Nine retail properties including Northpoint City and Waterway Point
In its response to TODAY, CICT referred TODAY to its full-year results announcement released on Wednesday, which showed that its 2022 tenants' sales per square foot rose by 22 per cent.
When comparing the Year 1 rent of the new leases with the outgoing final rents of expired leases, rent reversion — a metric to show whether new leases signed have higher or lower rental rates than before — was negative 1.5 per cent.
Further, the tenant retention rate for CICT's shopping malls was close to 90 per cent, meaning about 9 out of 10 tenants renewed their leases with CICT in 2022.
Both MCT and FCT declined to respond to TODAY's queries.
The Reit Association of Singapore (Reitas) said that as of Dec 31 last year, there are 42 Singapore Reits and property trusts listed on the Singapore Exchange, making up for a total market capitalisation of S$100 billion or around 12 per cent of the entire Singapore Stock Exchange.
For comparison, Reits account for about 6 per cent of the total market capitalisation in Australia, while it is 3 per cent each for the United States and the United Kingdom, and 2 per cent in Japan.
A 2022 article by DBS Bank also stated that Singapore Reits are popular among retail investors attracted to "income investing" because these companies are mandated to distribute at least 90 per cent of their taxable income as dividends.
This provides a yield of between 5 and 6 per cent, which some unit-holders might feel provide more attractive returns than government bonds and term deposits.
Historically, the bank said that Reits have also performed well in a rising interest rate environment.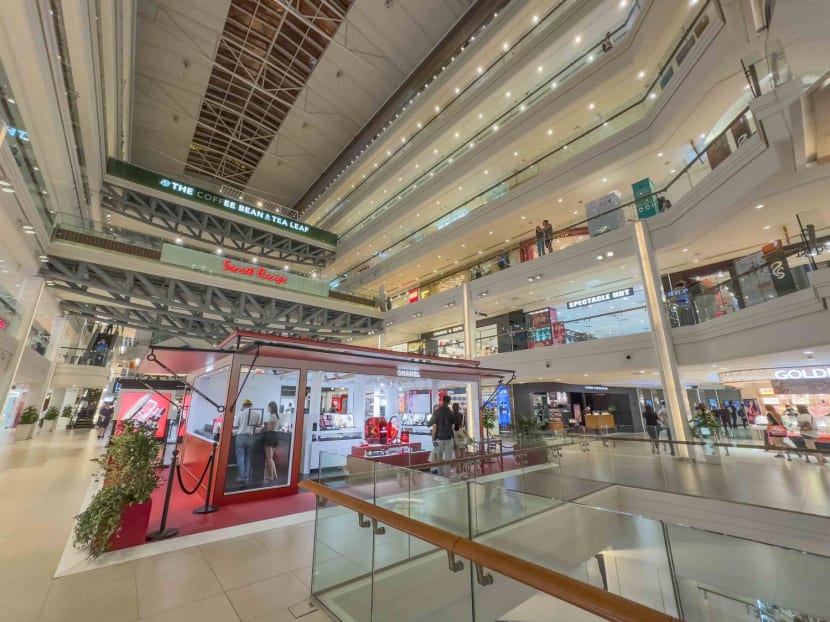 Aside from Reits, tenants can also choose other types of landlords to lease from, such as developers, small-time owners of strata unit stores as well as property funds.
All the same, Professor Sing Tien Foo from the National University of Singapore's Business School, where he specialises in real estate research, pointed out that past studies by the Ministry of Trade and Industry have found there is no significant evidence to link higher rents with Reit ownership.
PropertyGuru's Dr Lee added that because Reits tend to acquire strategically located properties, they can command higher rentals than non-Reit-owned properties.
But while tenants have the option of moving out to another location if they feel that rent is too high, Mr Colin Tan, a former research director of a global real estate consultancy firm, said that there is only a limited pool of landlords that they can choose to rent from.
This is particularly so if they wish to reap the benefits of being situated in a Reit-owned mall, such as high footfall brought on by promotional activities or a diverse tenant mix, added Prof Sing. 
As such, the grass may not necessarily be greener on the other side.
Said Mr Tan: "Because there are so few (Reit landlords)…they may all come together to set a certain price that will not rock the boat." 
Enviably Me's Mr Yow said that there is also the option of renting a Housing and Development Board (HDB) shophouse within heartland areas, where the rental pressures are much less, but it may not be feasible for all businesses.
"For many of us selling anything from mid- to premium- tier brands, we must open up in the right neighbourhood and right brands around us…It's about branding. Would Chanel open up a shop in a HDB shop?" he said.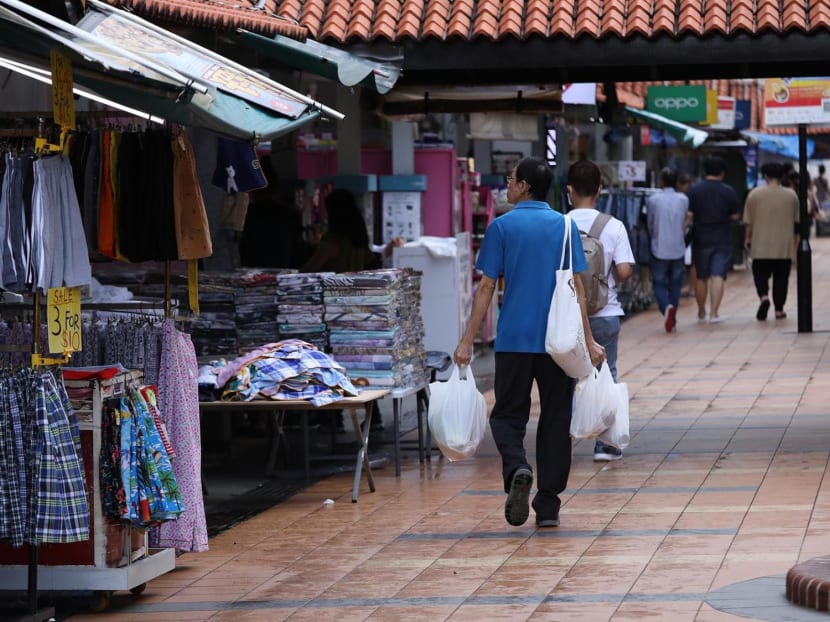 Though retail rent is flat for now, Mr Tan the property analyst worries that it may rise to a level where it could be unaffordable for all except major brands and chains, and ultimately affect the diversity of offerings available for consumers, which will in turn impact Singapore's reputation as a shopping haven for tourists.
However, Mr Nicholas Mak, head of research and consultancy at ERA Realty Network, offered a different opinion about why rent will not be unjustifiably raised for tenants.
The priority for managers of Reits is to keep occupancy high, as opposed to raising rents to a level that forces tenants to close shop, he said.
"Unless they are super confident that it's a landlord's market and they can quickly fill up the vacancy again, they would rather not have a unit empty for too long.
"You just need to see those malls run by Reits. You seldom see a shop that is empty for too long," Mr Mak said.
'SUBSTANTIAL INFLATION'
In any case, Mr Mak said that rent often constitutes between a fifth and a quarter of a tenant's business cost, and that there are other challenges that a business will need to overcome to stay in operation.
Mr Kurt Wee, president of the Association of Small & Medium Enterprises (ASME), pointing to the URA commercial rental trends, added that while it appears that business owners may have had some relief from rental pressures amid the pandemic, business has generally been poor during the crisis. 
"And now coming out of Covid, everybody is facing a substantial inflationary environment," he said.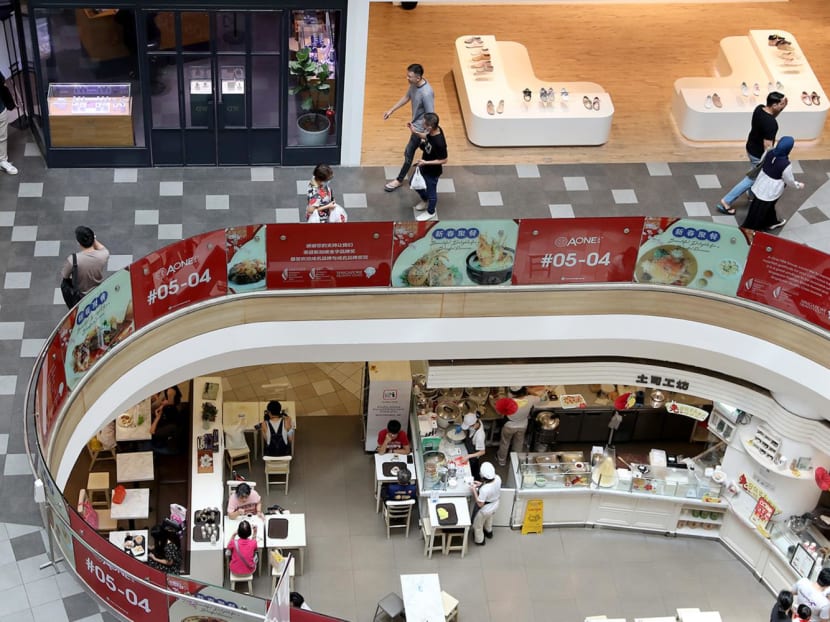 In general, the experts interviewed by TODAY agreed that aside from rising energy costs — in part due to an energy crunch protracted by the Russia-Ukraine conflict — businesses must also deal with increases in the cost of goods and logistics caused by supply chain disruptions.
Yet, what weighs heavily for Mr Wee and other business owners is wages.
Last August, TODAY reported that some 46,000 full-time and part-time resident workers would benefit from pay rises of 18 per cent spread over three years starting Sept 1, 2022 for jobs in the lower rungs of the retail industry.
Even if the workers are not part of the retail sector, there is also residential rent to consider, especially if they are foreigners.
And unlike the commercial sector, the thriving rental market in Singapore continues to grow without any indication of slowing down.
Residential property data published by the URA in late January showed an overall increase of nearly 30 per cent last year — a 15-year high.
And while it may seem like it has no direct impact on businesses, Enviably Me's Mr Yow said: "Which business does not have foreign workers?"
Though not all businesses are expected to cover the cost of rent for their workers, Mr Yow said there is an expectation to raise their salaries so their employees could afford it.
Ultimately, Mr Yow said all these factors added up have made it a challenge for businesses to chart a course to safe harbour.  
"It's just difficult, and we're trying every way and means to figure our way out of this situation," he said.