The Big Read in short: Impact of high rents on doing business
SINGAPORE — For some pandemic-hit business owners in Singapore, the road to recovery has been anything but smooth, even though almost a year has passed since the Republic gradually eased Covid-19 restrictions and reopened the economy from April last year.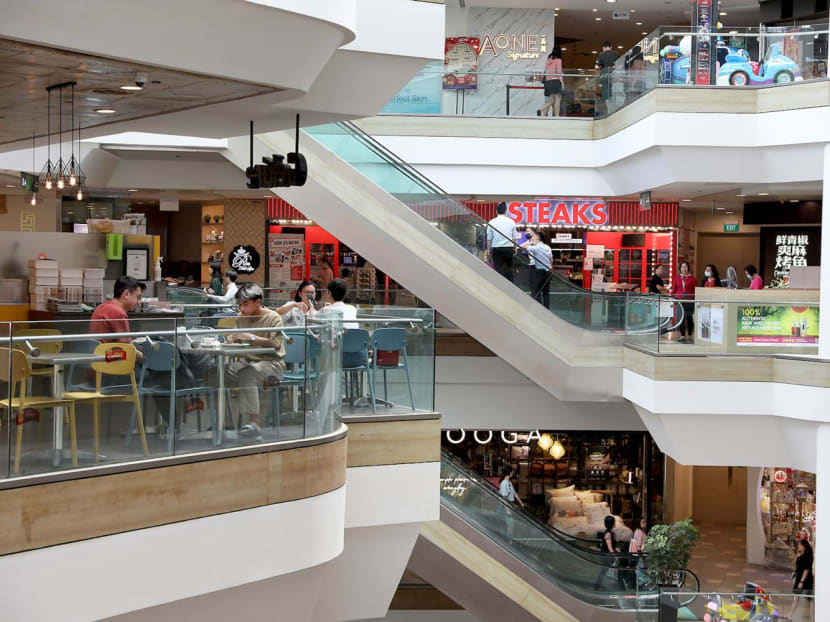 Each week, TODAY's long-running Big Read series delves into the trends and issues that matter. This week, we examine how commercial rents affect businesses amid rising costs. This is a shortened version of the full feature,​ which can be found here. 
Disputes between tenants and landlords in Singapore over rent have been an age-old issue
So much so that a committee was set up in 2021 to address matters related to retail lease agreements
While the committee has yet to receive any complaints regarding rent so far, retail rents are projected to grow this year
This comes at an inopportune time for businesses, which are also grappling with higher operational costs due to inflation and geopolitical tensions 
Property experts said tenants may find little respite from rental increases if they are seeking to lease a unit within a Reits-owned property due to a limited pool of such landlords
SINGAPORE — For some pandemic-hit business owners in Singapore, the road to recovery has been anything but smooth, even though almost a year has passed since the Republic gradually eased Covid-19 restrictions and reopened the economy from April last year. 
The challenges they face include rising costs of goods, utilities, labour or just finding sufficient manpower, and that perennial bugbear — rent.
And this confluence of headwinds has left some proprietors dismayed.
As the owner of a bar located in a trendy part of central Singapore put it: "My revenue is not there, but I still have to pay rent by hook or by crook... to be in business."
The 38-year-old man declined to be named as he fears offending his landlord, an individual who owns several shophouses in the area.
The bar owner told TODAY that he currently pays over S$20,000 in rent a month, which forms about 30 per cent of business expenses.
While the current rent is lower than the S$28,000 he used to pay before the pandemic struck, he said that business is no longer what it used to be. The bar is in an area which was once the haunt of expatriates, but they have now largely disappeared, he said.
Added to the fact that Chinese tourists have yet to return, his daily takings have dropped to less than 50 per cent of what they used to be pre-Covid-19. Yet despite this drop in earnings, his landlord did not want to talk about the possibility of lowering rent further.
"It feels like the past three years, (we're) just working for the landlord only. Just paying them," he said.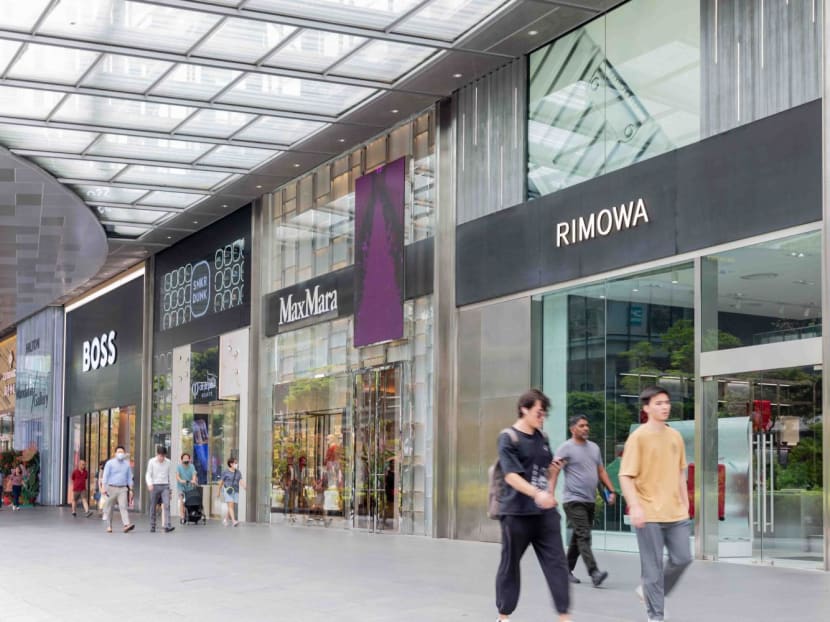 WHY IT MATTERS
Much ink has previously been spilt about the imbalance of power between landlords and their tenants, which even led the Singapore Business Federation to create guidelines aimed at putting a stop to unfair leasing practices in 2015, after companies reported surprise jumps in rents when renewing leases.
In spite of this, TODAY reported in 2020 that the situation had not improved. In fact, the Covid-19 pandemic had brought the schism between landlords and tenants to the fore, and there were calls by tenants struggling to survive to have their rents lowered.
These simmering tensions eventually led to the formation of the Fair Tenancy Industry Committee (FTIC) in 2021 to address the long-standing disparity in power.
With commercial rents projected to grow this year, the question is how will this impact businesses already grappling with rising costs and whether they have to pass on these costs to consumers in an already inflationary environment.
THE BIG PICTURE
Globally, the rents for prime retail destinations are seeing a rebound after getting pummelled by the Covid-19 pandemic, which is good news for investors.  
That said, rental trends for both the office and retail sectors in Singapore have been fluctuating, according to historical data from the Urban Redevelopment Authority's (URA) respective price indices, which reflect general price movements. 
The rental index of office space in the central region rose from 165 points in the fourth quarter of 2017 to a peak of 176.8 points in the second quarter of 2019, but fell to 155.5 points in the second quarter of 2020 due to the pandemic.
Since the third quarter of 2021, it has climbed steadily and surpassed 2019's peak as of the fourth quarter of last year to reach 176.9 points.
The rental index of retail spaces in the central region of Singapore has been trending downwards and has been relatively flat at around 80 points since the third quarter of 2021.
However, Cushman & Wakefield expects rental growth for the retail sector to trend upward from this year, due to the recovery of Singapore's tourism sector and the return to work of employees.
The real estate services firm said Orchard prime retail rents are expected to have grown by 4.2 per cent year-on-year in 2022, followed by a 2.5 per cent year-on-year growth in 2023. The respective figures for suburban prime retail rents are 3.8 per cent in 2022 and 2.0 per cent in 2023.
There have been no reported complaints about rent from FTIC, but some past articles have criticised Real Estate Investment Trusts (Reits) for prioritising investor returns, which may result in unjustifiable rent increases.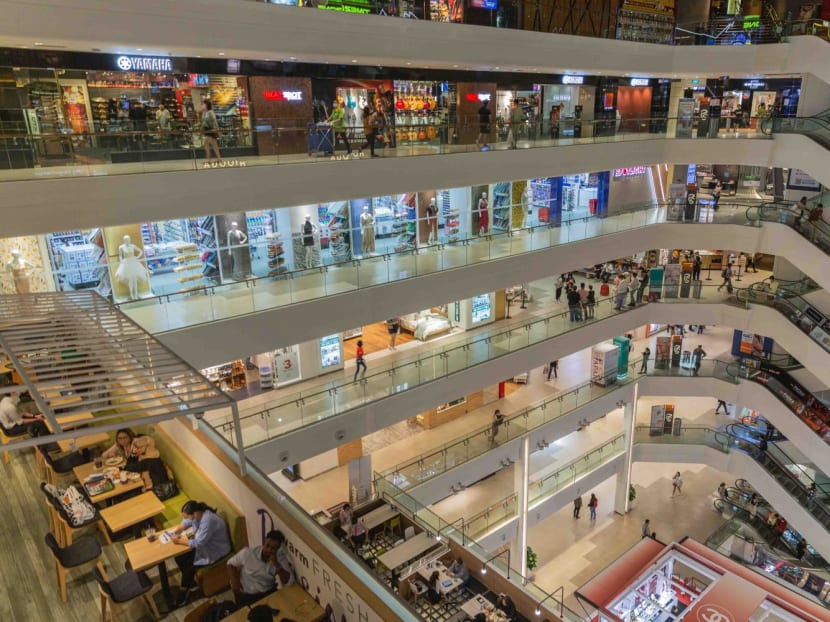 Many major malls in Singapore are owned by Reits, which are popular among retail investors due to their attractive yields of 5 to 6 per cent in dividend payouts.
THE BOTTOMLINE
Professor Sing Tien Foo from the National University of Singapore's Business School pointed out that previous studies by the Ministry of Trade and Industry have found no significant evidence directly linking higher rents to Reit ownership.
Dr Lee Nai Jia, head of real estate intelligence, data and software solutions at PropertyGuru Group, said that Reits tend to acquire strategically-located properties which command higher rents.
But while tenants have the option of moving out to another location if they feel that rent is too high, Mr Colin Tan, a former research director of a global real estate consultancy firm, said that there is only a limited pool of landlords that they can choose to rent from.
This is particularly so if they wish to reap the benefits of being situated in a Reit-owned mall, such as high footfall brought on by promotional activities or a diverse tenant mix. 
As such, the grass may not necessarily be greener on the other side.
"Because there are so few (Reit landlords)…they may all come together to set a certain price that will not rock the boat," said Mr Tan.
However, Mr Nicholas Mak, head of research and consultancy at ERA Realty Network, offered a different opinion about why rent will not be unjustifiably raised for tenants.
The priority of Reit managers is to keep occupancy high, as opposed to raising rents to a level that forces tenants to close shop, he said.
In any case, experts TODAY spoke with said rent only forms between a fifth and a quarter of a tenant's business cost, and that there are other challenges that they will need to overcome to stay in operation.
These include rising energy costs — in part due to an energy crunch protracted by the Russia-Ukraine conflict — increases in the cost of goods and logistics caused by supply chain disruptions, as well as manpower-related problems.
Mr Terence Yow, the managing director of Enviably Me, the official distributor of the Melissa brand of fashion footwear in Singapore, Malaysia and India, said all these factors added up have made it a challenge for businesses to chart a course to safe harbour.  
"It's just difficult, and we're trying every way and means to figure our way out of this situation," he said.