The Big Read in short: Long way to go for gender equality unless attitudes change
Each week, TODAY's long-running Big Read series delves into the trends and issues that matter. This week, we look at the long march towards gender equality in Singapore amid entrenched attitudes about women's roles. This is a shortened version of the full feature.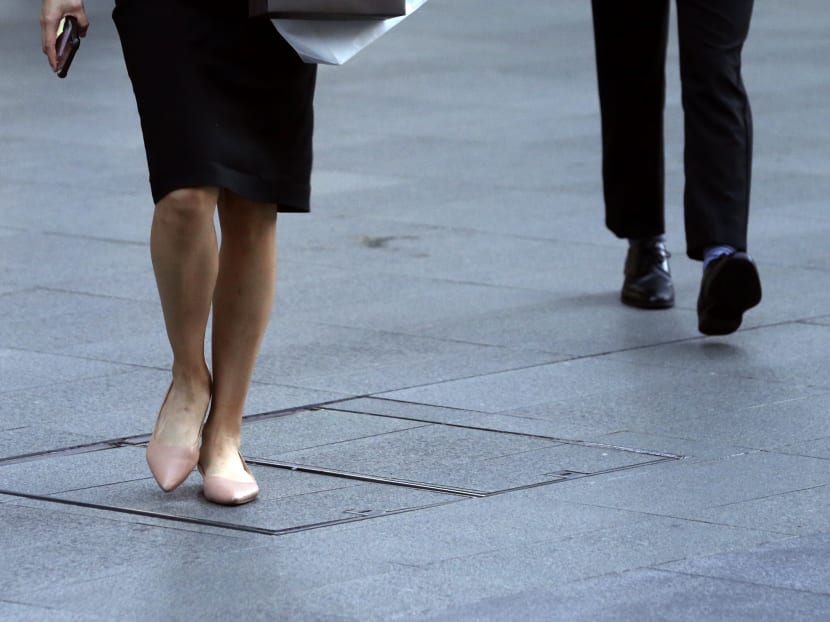 Each week, TODAY's long-running Big Read series delves into the trends and issues that matter. This week, we look at the long march towards gender equality in Singapore amid entrenched attitudes about women's roles. This is a shortened version of the full feature,​ which can be found here.
Although some strides have been made in breaking corporate and political glass ceilings, patriarchal values in Singapore remain entrenched
Gender equality advocates said the Govt's move to undertake a comprehensive review of women's issues could bring about a fundamental shift
Advocates and community leaders say sexual violence, balancing work-family dynamics and sexism at the workplace as the biggest issues that need to be tackled
They also suggested that national service be redefined so that women can serve the country as well
Most importantly, they said that men need to be part of the movement for greater gender equality
SINGAPORE — Ms Hannah (not her real name) picks up her children from the childcare centre, cooks for her family of five and finishes up the housework — after spending about 10 hours at her teaching job daily.
Every day, like clockwork, either her mum or mother-in-law would call to ask if she has finished cooking and bathing her three young children before her electrician husband comes home.
"To them, my career is secondary and it should not take priority over my husband and children," said the 31-year-old. "But truthfully, it feels like coming home from a full-time job to another full-time job."
Ms Hannah is among the many working women who have had to shoulder more than their fair share of household responsibilities despite holding full-time jobs.
Nearly 60 years after the landmark Women's Charter was passed in Singapore to protect and advance women's rights, gender equality is by and large still elusive — even though some strides have been made in terms of breaking corporate or political glass ceilings.
Patriarchal values and the traditional mindset about gender roles are still entrenched in society, gender equality advocates and community leaders say.
The Government now aims to change all this by embarking on its first-ever comprehensive review of issues affecting women in the city-state.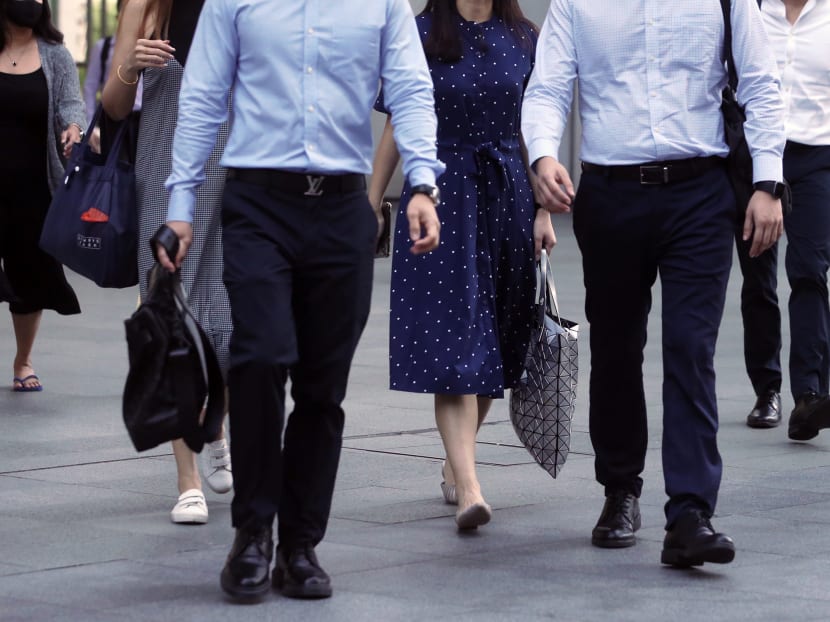 Minister for Home Affairs and Law K Shanmugam said on Sept 20 that the initiative aims to shift the Singaporean culture and mindset on gender equality and respect for women.
This review, called the "Conversations on Women Development", will culminate in a White Paper that aims to create a roadmap towards gender equality.
"Every boy and girl must grow up imbibing the value of gender equality… It has to be a deep mindset change," he said at the first of a series of virtual dialogues to be conducted as part of this review.
He added that penalties against sexual violence should not be seen as penalising an offence, but as penalties against a "violation of fundamental values".
While it remains to be seen what the White Paper will contain, some gender equality advocates told TODAY that the review may lead to a paradigm shift in how the Government treats gender-related issues.
"One of the things that I am particularly excited about… (is that) this is the first time our Government has spoken up, since the Women's Charter, not just about women's development but fundamental values," said Mrs Constance Singam, a long-time gender equality advocate.
"This is a Government which is pragmatic in its approach to public policy. But here is a minister who is talking about fundamental values," added the former president of the gender equality advocacy group Association of Women for Action and Research (Aware).
WORK-FAMILY DYNAMICS
The unequal distribution of household work — as faced by Ms Hannah — has been exacerbated by the Covid-19 pandemic, which has upended life as most have known it, both at work and at home.
One of them is Ms Josephine Tan, a mother of three, who had to leave the labour force to focus on her family — especially to care for her 87-year-old mother who has dementia.
The 53-year-old former public servant said it seemed easier for her to give up her job even though she was earning higher than her taxi-driver husband because "he wouldn't know what to do at home".
Ms Fannie Lim, executive director of charity organisation Daughters Of Tomorrow, said even today, women are still expected to take on the caregiving role at home and sacrifice their careers.
When they are ready to return to the workforce, they may then be hired to do the same job with lesser pay.
"Unpaid care work is underappreciated, and similarly, if a woman chooses to fulfil her responsibility at home, they should not be penalised for it," Ms Lim said.
Ms Junie Foo, president of the Singapore Council of Women's Organisation (SCWO) said the pandemic has highlighted the difficulties women face in being caregivers and breadwinners at home.
"There have been more cases of stress on the family front as women work from home and to give care. With the economy facing a huge downturn, women are also likely to be retrenched especially those working in small and medium enterprises," she added.
For things to improve, gender equality advocates suggested the following changes:
Make childcare leave and eldercare interchangeable

Implement the statutory right to request for flexible work arrangements

Make paid eldercare leave and family care leave mandatory

Introduce a caregiving support grant
WORKPLACE SEXISM
Domestic woes aside, women must also grapple with discrimination and harassment at their workplaces, according to 13 women whom TODAY spoke to.
For Ms Dutt, working in the male-dominated sports industry meant that she had to work very hard to prove that she was equally knowledgeable about sports as the men in her early years.
"(The men would ask me:) 'Do you know what this rule means? You need me to explain to you how this works?' You needed to prove you know more and you can be better," said the 42-year-old senior producer in the sports broadcasting industry, who declined to reveal her full name.
She also has had to confront misogyny at her workplace as there would be male colleagues who talk about women in demeaning ways in front of her. Once, a colleague talked about wanting a Hollywood actress to perform oral sex on him.
To make matters worse, her complaints about such incidents to the management turned out to be futile.
To best address discrimination at work, Aware's head of research and advocacy Ms Shailey Hingorani said that the Government should enact a Workplace Equality Act that prohibits discrimination.
SEXUAL VIOLENCE
Sexual violence has been front and centre in public discussions over gender equality, which is followed by a slate of other sexual assault crimes in the recent months.
According to Aware, the focus on sexual violence arose partly due to global movements such as #MeToo, and attempts here to break the silence on an often taboo subject.
Student groups, such as Girl, Talk at the Nanyang Technological University (NTU) and Students for a Safer NUS (National University of Singapore), were formed as a result of the spate of sexual crimes.
Both groups hope to empower women to respond to campus sexual harassment.
Social activist Noor Mastura, 30, said although the global #MeToo movement has encouraged thousands of women to come forward and report sexual abuse and assault, active discussions in Singapore mostly happen in the activism space.
"Generally, you don't see parents speaking to their kids about this. The effects of that are extreme because we are still seeing women and young girls being sexually abused," she added, referring to the spate of sexual violence and voyeurism cases in the universities.
"Everytime we read about these cases where the perpetrators are from (the same university) in the media, we think to ourselves that it's just another case. It has become normalised and we have become desensitised. This should not be the case," she said.
AN ELEPHANT IN THE ROOM: NATIONAL SERVICE
For mindsets to change on the issue of gender equality and women's rights, a buy-in from the opposite sex — men — is equally needed.
And one grouse that some men like to raise whenever the topic is broached is that Singaporean males have to serve two years of National Service (NS), while the women are "spared".
However, Mrs Singam pointed out that men are compensated for their two years of military service with higher starting salaries, while women do not receive similar compensation for bearing and looking after children.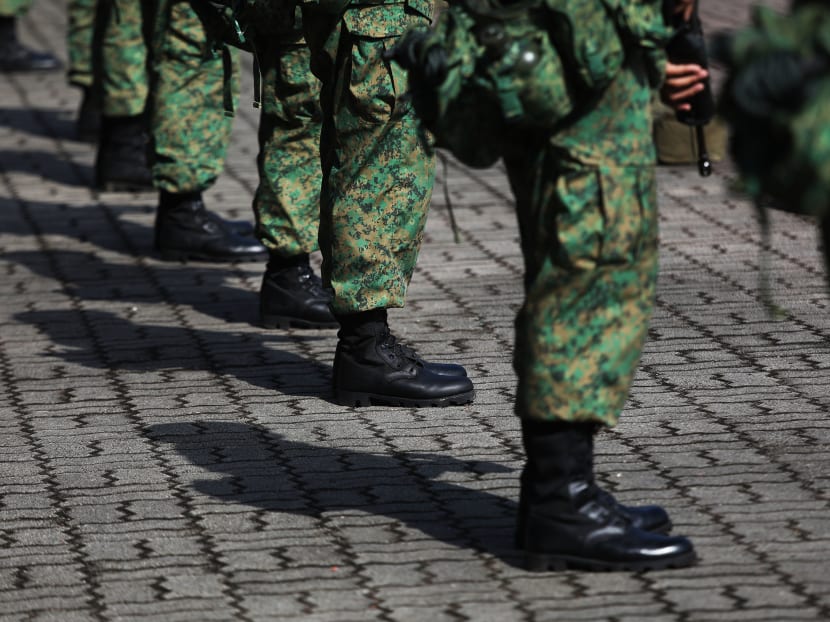 To address the perennial complaint, several gender equality advocates have called for NS to be redefined and for the Government to allow both men and women to serve in a reimagined NS.
Young advocates from NUS have also offered similar suggestions.
In a virtual interview conducted over teleconferencing platform Zoom, Mr Luke Levy from Students for a Safer NUS told TODAY that NS can be redefined to include environmental or economic protection, for example.
NS in its current state "promotes overtly masculine tropes", such as physical dominance, and women entering NS in its current state would find it challenging, he said.
HOW CAN MINDSETS CHANGE?
Education and legislation were cited by advocates as the two important avenues through which change can happen.
"A child's education begins at home. If the child sees the mother being treated with respect at home, he or she will learn to respect her too," said Ms Lim from Daughters of Tomorrow.
Some suggestions include:
Reviewing education programmes and include syllabi that challenges young people's thinking on gender roles

Train teachers to be aware of their own blind spots

Sex education should teach how consent operates in real-life situations
Apart from education, Ms Braema Mathi from human rights organisation Maruah said she also hopes to see that the Government would amend the Constitution to include gender equality, as well as introduce a new anti-discrimination law.
Ultimately, one major mindset change that needs to occur, said several advocates, is to stop equating demands for greater gender equality with the dilution of men's rights.
Men need to be part of this journey towards achieving greater gender equality as patriarchy affects men as well, they said.
Men are burdened with breadwinner responsibilities, and the need to conform to stereotypes that they are not supposed to be emotional or vulnerable, for example.
SCWO's Ms Foo believes that gender equality "is not about putting the men down but pulling up the women who have been disadvantaged all these years through centuries of men being in the driving seat".
However, for a mindset change to occur, the Students for a Safer NUS group said that structures perpetuating these patriarchal attitudes need to be looked into as well.
And that involves the Government here recognising that it has had a hand in this through the laws and policies it has put in place, such as the Graduate Mothers' Scheme for example.
Referring again to how the Government aims to inculcate gender equality as a fundamental value, Mrs Singam said: "If you talk about fundamental changes in the value system, I am afraid that the Government has to look at its own value system. Patriarchy disempowers everybody."