The Big Read: Singapore goes all in with F1 — will it pay off for a desperate tourism sector?
SINGAPORE — For over a decade until 2020, Madam Bai Hong Mei and her colleagues at May Tailor would go into overdrive for a week in September every year, cutting, sewing and hemming formal clothing for attendees of the annual Formula One (F1) race here.
Singapore has signed a deal to host the Formula One race for seven more years, the longest extension to date
With a pandemic yet to be tamed, much is at stake for this year's race weekend, slated for Sept 30 to Oct 2
Sports and business experts say the move to renew the contract after two years of cancelled races comes with risks, but also ample rewards
Hosting the global sporting event successfully this year would add a boost to the battered tourism sector
With less than eight months to go until this year's race, question marks remain over the spectator turnout and the fringe entertainment activities, which would hinge on Covid-19 rules
SINGAPORE — For over a decade until 2020, Madam Bai Hong Mei and her colleagues at May Tailor would go into overdrive for a week in September every year, cutting, sewing and hemming formal clothing for attendees of the annual Formula One (F1) race here.
Her phone would ring constantly with orders, and her calendar would be pencilled with tight deadlines to meet her customers' demands. Receipts would surge by at least 20 per cent in that entire week, thanks to the shopping sprees by foreign visitors who descended in Singapore for business and pleasure, and of course, the F1 race itself.
"The amount of work is mind-boggling. Tourists need suits and dresses, and fashion outlets would refer them to us for their tailoring needs. The race has turbocharged all of our businesses," said Mdm Bai in Mandarin. 
The former Hugo Boss tailor founded her alterations business 16 years ago and runs several outlets around the area, including one at the Marina Bay Sands hotel.
But the past two years of the pandemic had put a damper on the brisk business Mdm Bai once enjoyed. The Singapore Grand Prix (SGP), which last hosted around 268,000 spectators in 2019 around the Marina Bay street circuit, was cancelled in 2020 and 2021 due to the raging Covid-19.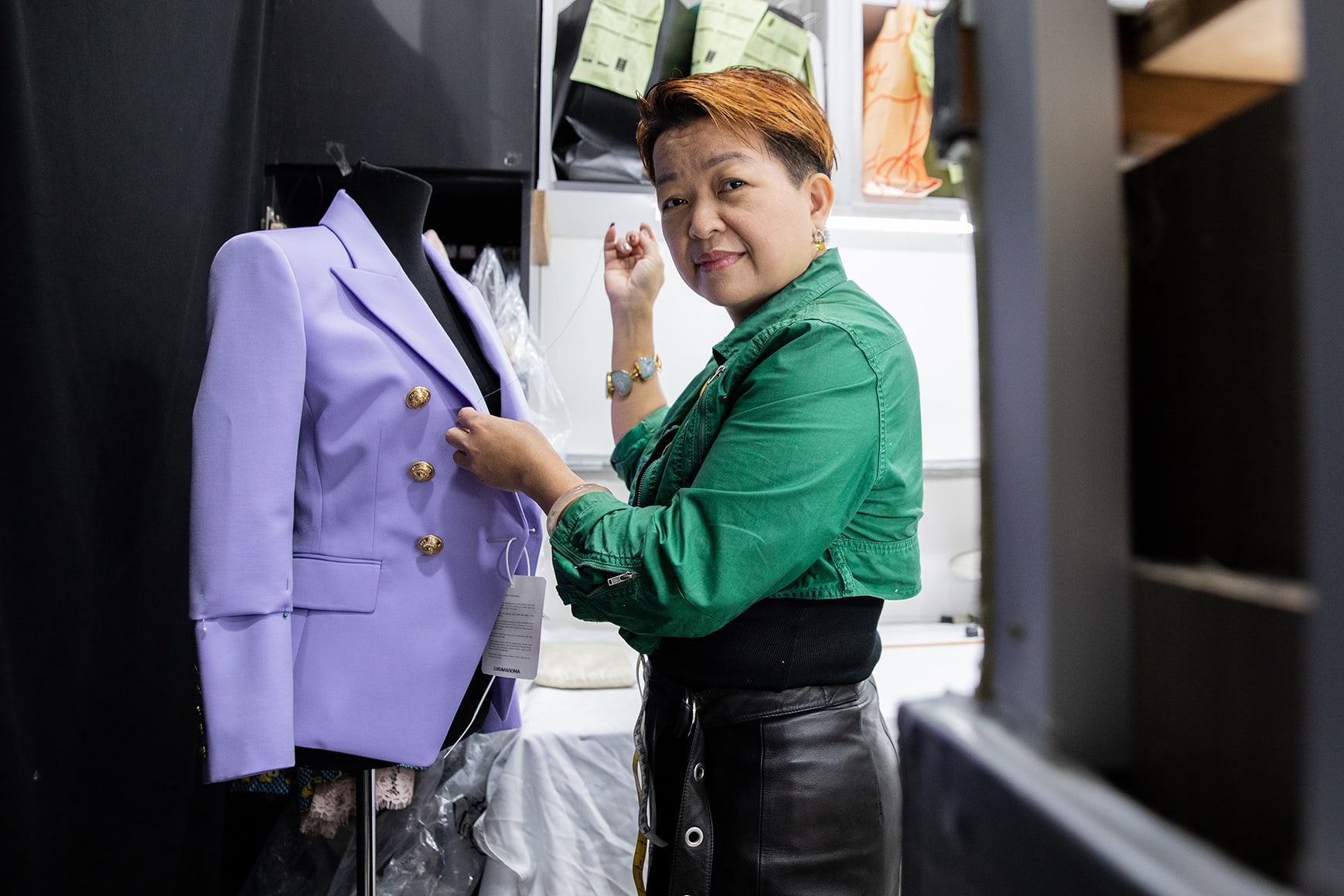 Now, the ritzy spectacle of F1 night racing is set to return to Singapore in September this year, ending its two-year absence from the F1 calendar. Race organisers and the Singapore Tourism Board (STB) announced on Jan 27 that they had signed a seven-year contract to host F1, the longest contract renewal so far.
The news has brought a buzz to hospitality and tourism businesses, as well as to retailers and service providers such as May Tailor which stand to benefit from spillover effects that are not well-captured by studies examining the economic impact of hosting a Grand Prix. 
Since its debut in 2008, the F1 race in Singapore has generated more than S$1.5 billion in incremental tourism receipts. More than 550,000 unique international visitors came to Singapore for F1, and almost all of the organisation of the race is sub-contracted annually to Singapore-based companies.
On its end, F1, whose commercial rights was acquired by US-based Liberty Media in 2016, has also been trying to reach out to younger audiences.
Since the pandemic began, it has organised an esports race competition involving the F1 drivers, and has been co-producing the Drive to Survive documentary series on Netflix.
It has also adopted a greener stance, at a time when drivers like Aston Martin driver Sebastian Vettel has been criticising the sport for falling behind on sustainability and environmental matters. For the Singapore GP, a full "sustainability audit" will be undertaken, with race organisers switching to more sustainable business models such as relying on renewable energy sources.
In response to TODAY's queries, Mr Keith Tan, chief executive of STB, reiterated that the agency was "confident that the race will continue to generate significant economic benefits and global branding value for Singapore".
"The race has remained a strong draw for international visitors and provided employment and training opportunities to locals over the years," he said. 
In fact, interest in attending the race has been "overwhelmingly positive" 24 hours after the announcement that the Singapore race is back, according to a spokesperson from race organiser SGP. It has started registration for priority access to early bird tickets on its website.
"As 2019 had a sell-out crowd, we look forward to maintaining a capacity attendance going forward," the spokesperson told TODAY.
Following STB's announcement, British broadcaster BBC called the Singapore race "one of F1's most high-profile events" since its debut, while race fans on online racing forums are brewing with excitement over the upcoming event.
Former F1 driver Alex Yoong, who founded Malaysian racing academy Axle Sports, told TODAY: "I'm excited to have Singapore back on the calendar. It's an important event for the region and personally my favourite event too."
Nevertheless, sporting consultants and business experts note the risks of a seven-year contract renewal during an uncertain period, right after the 2020 and 2021 races had to be scuppered. 
They noted that the greatest challenge for organisers is this year's race, which is less than eight months away, given that Covid-19 is unlikely to be tamed by then, and may still derail plans and hamper the ability to hold a live music festival  — which has become a feature of many F1 races around the world  — on the sidelines of the track.
There are also uncertainties over audience turnout amid travel restrictions, as well as the appeal of F1 to Singaporeans, who typically make up 60 per cent of the race audience.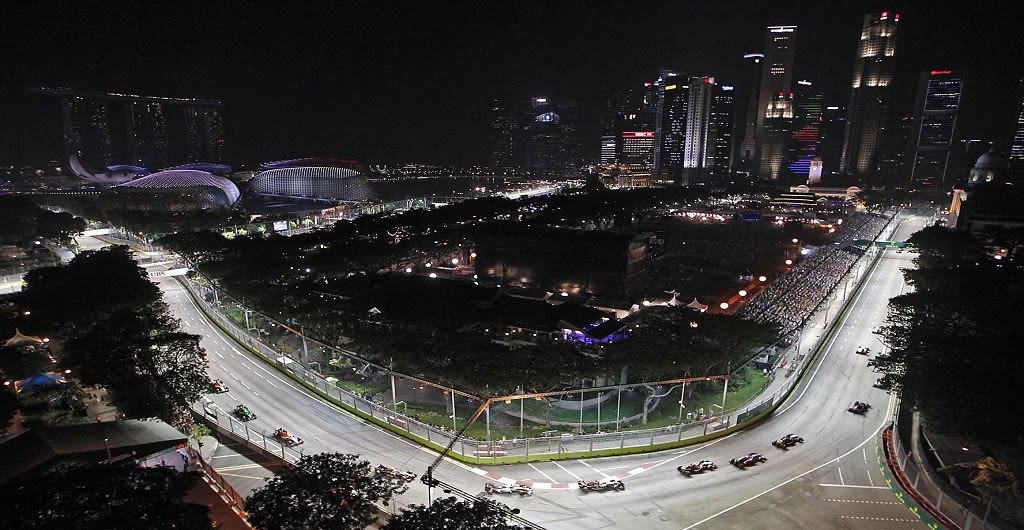 As Professor Lawrence Loh from the National University of Singapore (NUS) Business School put it, the F1 race is a "high-risk, high-return activity". 
This is especially so with the glare of global audiences on any kind of major sporting controversies of late, said Prof Loh, citing the deportation of unvaccinated tennis star Novak Djokovic from the Australian Open, as well as the political overtones surrounding the upcoming Winter Olympics in China. 
With such high stakes and the need to prioritise the health and safety of all race participants, fans and the community, all eyes will be on a race weekend that could be the hardest to organise out of the previous 12 Singapore Grands Prix so far, added Prof Loh. 
"There is still enough lead time until September for planning, and the race coincides with the first available window in which Singapore can demonstrate that it can recover fast from the pandemic," he said. "The timing cannot be better."
F1 IN A TIME OF COVID-19
In March 2020, the tremors of the novel coronavirus pandemic, that had led to a large loss of lives in China, was beginning to spread to the sporting world. 
An NBA basketball player in the United States, who was known to have contracted Covid-19 at the time, made headlines by touching every single microphone at a press conference in front of him out of jest, later leading to the entire league shutting down all games for a period. A similar raft of postponements and cancellations also cascaded around the soccer world at the time as well.
But for F1, the first race of the 2020 championship in Melbourne, Australia, scheduled for March 15 appeared unaffected at the beginning, following its regular four-day schedule over the race weekend that began with a press conference on Thursday despite several F1 team members testing positive for Covid-19.
At that pre-race press conference, Mercedes driver and defending champion Lewis Hamilton blasted race officials for continuing on even though the World Health Organisation had just declared a pandemic. 
"I am really very, very surprised that we are here," said Hamilton. "I think it's really shocking that we are all sitting in this room."
The F1 entourage is, after all, a large 1,000-strong contingent of drivers, teams and officials, who criss-cross around the world, with hundreds of international media personnel in tow.
"Cash is king," Hamilton said when asked why he thought the race was going ahead.
F1 is a multi-billion-dollar global business. In 2019, the franchise made a revenue exceeding US$2 billion, arising from television broadcast fees, global sponsorships as well as fees paid by race venues to the Formula One Management (FOM) to host F1 races. 
In many cases, the host countries bear a part of the hosting fees with the race organisers, which can vary greatly. Singapore's hosting fee up to last year was reportedly S$35 million per race. The cost of organising each race is estimated at about S$150 million in total, with the Singapore Government footing 60 per cent of the bill.
A large portion of the revenue which FOM earns goes to the F1 teams, which also share a prize pot based on where they finish in the overall team championship. Teams also rely on sponsorship deals, advertising and investments to get by.
For race organisers, they earn back what has been spent in fees and other expenses primarily through the sales of race tickets and hospitality packages, as well as sponsorships and advertisements, among other revenue streams. All this commerce depends on the race going ahead.
Amid some confusion, the Australia GP in 2020 was eventually cancelled due to Covid-19, even as fans turned up in droves at the circuit. Over the next few days, announcements of cancellation and postponement of other F1 races came fast and furious. 
The start of the 2020 F1 season was postponed for four months to July. In total, about 10 races had to be scrapped or moved to other venues, with 17 out of a planned 22 races eventually held — although many did not have physical crowds. Race officials put in place strict protocols, and steps were taken to isolate drivers and teams from interacting with fans.
In Abu Dhabi, United Arab Emirates, for example, a strict quarantine bubble was created — known as a "biosphere" — to close off F1 personnel from the rest of the community, with chartered flights transporting staff members and media to the country. In the past, teams and media could travel via commercial flights.
By 2021, with the emergence of vaccines, F1 resumed a more regular programming, though several races, including Australia, Japan and Singapore, were cancelled for the second year running due to safety concerns. Many drivers, including Hamilton, contracted and recovered from Covid-19.
SINGAPORE'S BIG COMMITMENT 
It was against the backdrop of F1 race cancellations and compromises, forced by the raging pandemic, that SGP and STB raised a few eyebrows by announcing that they had inked a deal to renew the Singapore race for seven more years, from 2022 to 2028.
Singapore has signed three F1 contracts previously. The debut term in 2008, as well as the subsequent one signed in 2012 was for a period of five years. In 2017, Singapore signed a four-year renewal deal until 2021.
Long-term hosting contracts are not new for F1. The Monaco GP, regarded as one of the most prestigious motorsport races in the world, signed a 10-year deal in 2010. Qatar also reportedly signed a 10-year deal from 2023 onwards.
If forces are in favour of F1, the seven-year contract will serve Singapore well. If they are not, then we possibly will be stuck with an albatross.

Assoc Prof Ang Swee Hoon from NUS Business School
Securing a seven-year contract is an unprecedented move (for Singapore), but it is also a smart move to lock it in, because there is no guarantee that Singapore will be able to do it later on when more and more countries also want to hold a Grand Prix.

Mr Raphael Reich, managing director of sports consultancy Dejavu Consulting
With Singapore also entering a longer-term deal with FOM, there could be many variables that can occur in the next seven years, some of which could be unfavourable for an F1 race here, said Associate Professor Ang Swee Hoon at the Department of Marketing, NUS Business School.
"Consumer interest in F1 may change. There may be new entertainment events that detract from F1. Concerns over the environment — fuel consumption, noise level — may influence perception of and interest in F1,"  said Assoc Prof Ang, adding that the Covid-19 pandemic is also an unpredictable factor.
"If forces are in favour of F1, the seven-year contract will serve Singapore well. If they are not, then we possibly will be stuck with an albatross," she said.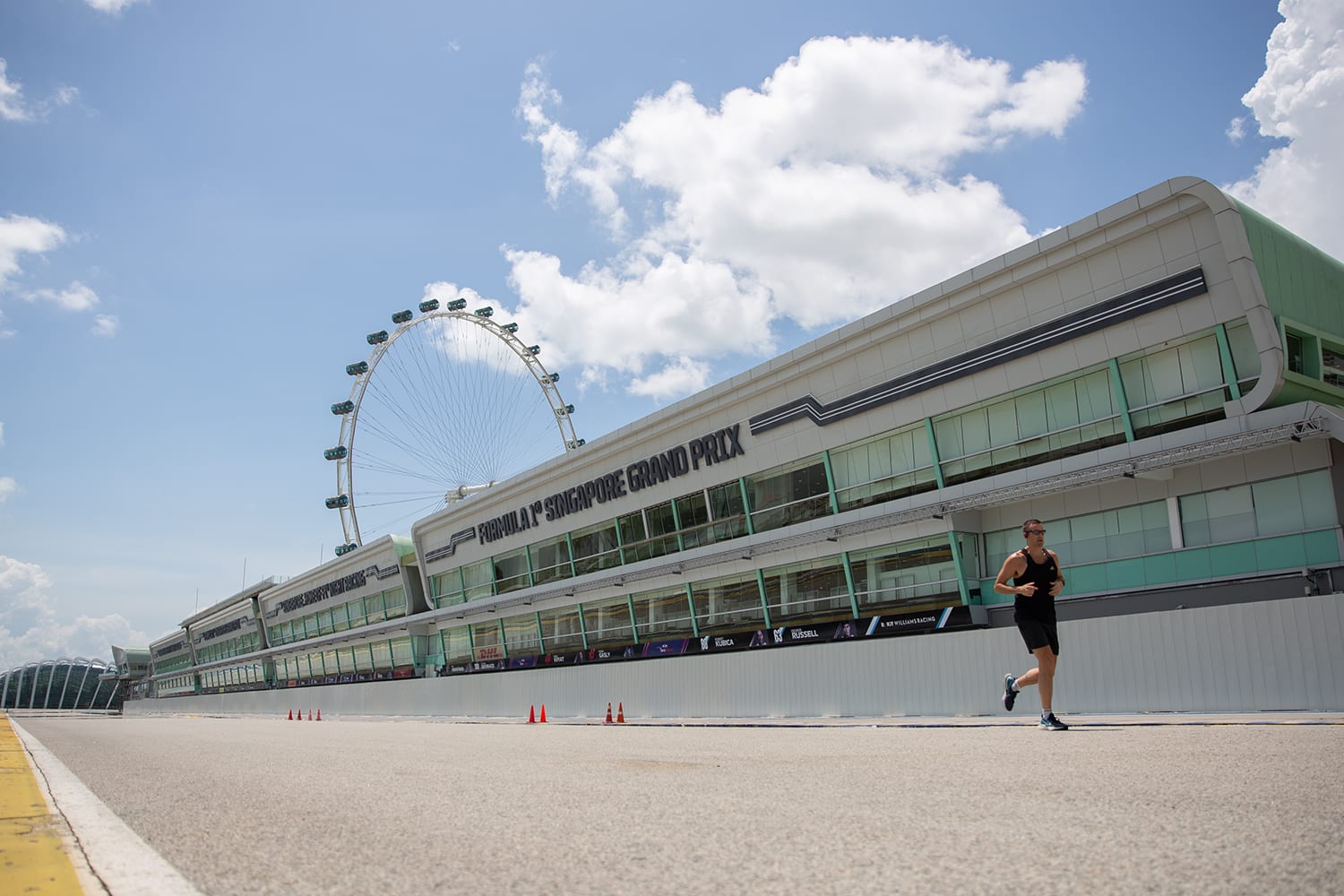 Could Singapore afford to ink the deal a year later, when the pandemic situation might be more stable?
Mr Raphael Reich, managing director of sports consultancy Dejavu Consulting, said a growing number of countries want to be included on the F1 race calendar as Covid-19 restrictions ease across the world.
"Securing a seven-year contract is an unprecedented move (for Singapore), but it is also a smart move to lock it in, because there is no guarantee that Singapore will be able to do it later on when more and more countries also want to hold a Grand Prix," said Mr Reich.
When Singapore first held a GP in 2008, he noted the cacophony from commentators who had questioned the Republic's desire to host a race. These voices have slowly faded away as people realise there are tangible economic benefits from tourism, especially now when the sector desperately needs a boost, said Mr Reich.
F1 is watched by more than 930 million viewers around the world, most of whom track the championship on broadcast television.
"The race helps put Singapore on the map, such that when you go to another country and talk to people, there is a good chance they may recognise Singapore from its skyline along Marina Bay," said the Swiss consultant. "There are a lot of positive, good vibes from seeing those images on live TV during the race."
Dr Seshan Ramaswami, Associate Professor of Marketing Education at the Singapore Management University, said that with public monies being used to support the event, one can think of hosting an F1 race as an "investment in maintaining and growing Singapore's reputation as a global city with an exciting vibe and vibrancy". 
"The measurable short-term impact in terms of increased economic activity directly related to the event in terms of airlines, hotels, F&B and retail revenues may not by itself justify the investment. However, the argument for a potential long-term positive consequence is far more compelling," said the marketing professor.
As a night race held against the backdrop of an impressive skyline, the Singapore GP gets television and online media coverage among a very specific demographic of financially successful, young, globally mobile decision makers from Asia and around the world, he added.
"It shows off Singapore's organisational expertise, infrastructure, stable government and economy in a very good light," said Dr Ramaswami.
Mr James Walton, Deloitte Singapore's travel, hospitality and services sector leader, said the seven-year deal is essentially Singapore's attempt to regain its place as a tourism hub for the region.
"(The F1 contract is) a step in the right direction as we try to emerge from the pandemic, and we see how sport is opening up around Europe and around the Americas, where we are seeing full stadiums… So I think it's a bold statement, and in part, Singapore is hoping to avoid a risk of being left behind," he said.
Even so, there is a risk that such a strategy may still backfire, said some experts. That would depend on a myriad of factors.
For one, there is still a possibility that the pandemic situation might not have improved by September and October to justify allowing tens of thousands of spectators to mingle and roam around the Marina Bay circuit per day.
Mr Walton said this could be why organisers have gone for a seven-year deal, because it would help to lower the stakes for this year's race since there is a longer runway for Singapore race organisers to do a good job.
"One of the reasons for having a seven-year runway is that there is probably a feeling amongst the organisers that there is pent-up demand, and that there are people who want to travel to watch F1, and local fans who want to watch F1, though that may not necessarily come in the first year," said Mr Walton.
The 2022 race could be like a "tester" event for Singapore, he said.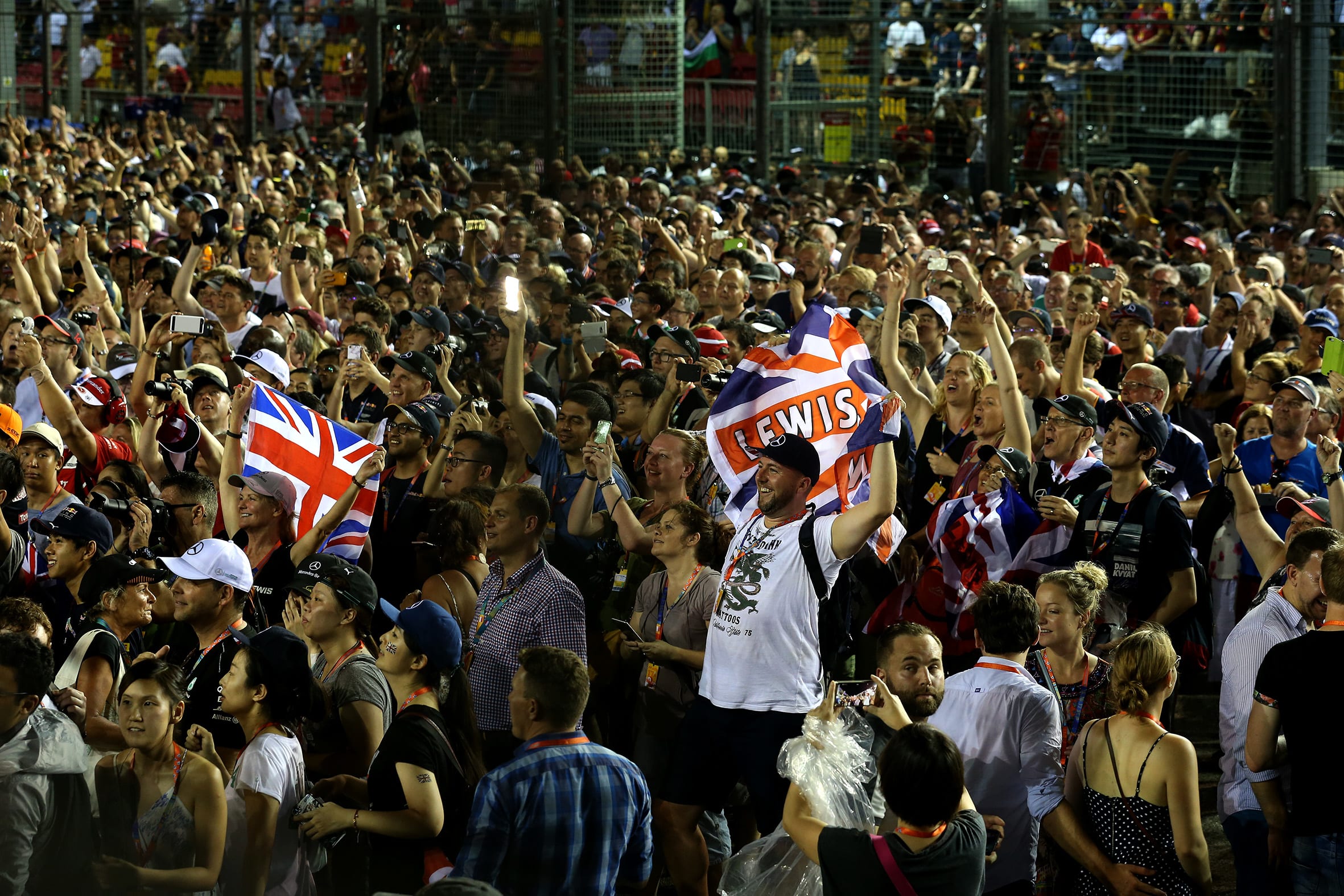 Mr Paul Kent, partner of advisory at KPMG in Singapore, noted that the cancellation of F1 races for two years in a row likely had some knock-on effects on the economy and reputation as a global city.
While a spike in cases and the emergence of new variants could still throw a spanner in the works for Singapore, the country has shown that it is now better prepared today to cope with the risks involved, such as a potential pullout of attendees and added costs, he said.
"Singapore has also shown that it can be relied on to uphold health and safety measures for participants, staff and attendees of major events," he added. "All these put Singapore in a good position to take on the calculated gamble of hosting the F1 races for the next seven years."
Some analysts said that hosting fees paid to FOM might be lower than the previous S$35 million per race this time around, considering the fact that Singapore wants a longer-term deal. The details of how much was negotiated and agreed upon have not been disclosed.
AUDIENCE TURNOUT
At the onset of the latest agreement, one telling sign of a successful race will be the spectator numbers after a two-year hiatus. 
The race has managed to attract an average of 90,000 people each day of the race weekend before the pandemic. Barring any audience capacity limits for this year's race, organisers are hoping that numbers will remain stable.
STB's chief executive Tan said it will be difficult to predict the turnout this year, as it will be largely dependent on prevailing border arrangements and the health situation in the coming months.
"However, we are confident that Singapore will remain an attractive race destination for years to come, based on the encouraging demand for vaccinated travel to Singapore, and the strong brand that we have built up over the years for delivering a unique and innovative experience that goes beyond the race," he said.
Around 40 per cent of the spectators at the previous Grand Prix races came from overseas.
Mr Steeve Cupaiolo, founder of Silk Road Sports Consulting who regularly attended past year races, said many fans could come from Europe, where Covid-19 travel restrictions are gradually being lifted. There is also a significant number of visitors who could arrive from the Asia-Pacific region, including Malaysia, Indonesia and Thailand, where interest in F1 and automotive racing has been steadily growing, he added.
"If we cannot welcome these people because of travelling restrictions, that could also be an issue (for the turnout numbers). But if restrictions are lifted, the pent-up demand will be huge," he said.
Nevertheless, Mr Walton pointed out that visitors from two of the largest markets for the Singapore GP, China and Australia, would likely find it challenging to attend the race if it were held today. Both countries currently impose quarantine measures on travellers returning to China or some states in Australia. 
For the remaining 60 per cent of spectators who are local, off track entertainment and live music performances are huge draws, especially since many youths here have been deprived of large-scale concerts and music festivals for some time.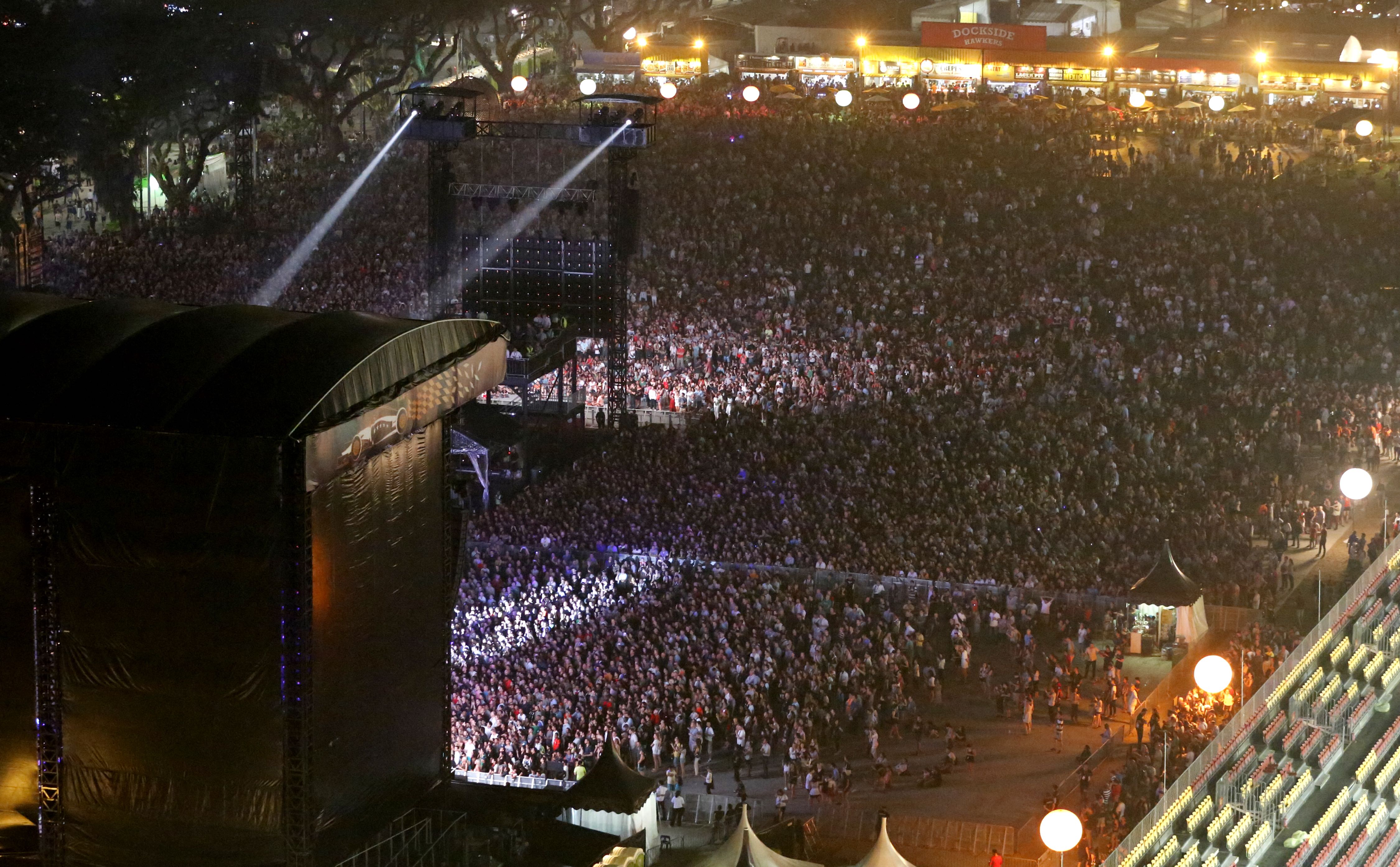 But if Covid-19 rules by then do not allow such performances, then it may be a hard sell for local spectators to attend the race, Mr Walton said. 
"To most Singaporeans who are 18 to 30 years old, if all they are going to watch is an F1 Grand Prix, paying quite a bit of money to sit in one place of the track where you can't really see the whole race… I think it may not attract the kind of numbers (which) organisers need to offset the fall in international visitors for the race (due to travel restrictions)," he added. 
After about two years of the pandemic, Singapore health authorities have recently lifted restrictions on certain music concerts, albeit cautiously. An example was last November when a sold-out crowd of 2,000 fully vaccinated fans — who underwent pre-event testing for Covid-19 — watched singer JJ Lin perform live. 
On this, the SGP spokesperson said the full entertainment line-up for this year's event will be released "as soon as possible". Further details on what to expect will be unveiled when tickets go on sale soon, though he did not mention when that might be.
"Singapore GP is working with the Singapore Government to formulate a plan to safely conduct the event in line with prevailing safe management measures. We will update the public on any developments as soon as the information is available," said the spokesperson.
Be that as it may, Prof Loh said the line-up of artists is critical too, especially given the challenge of bringing in headlining acts who want to perform in front of a large crowd, which may not materialise if the rules change.
"Hopefully, the organisers can make it enticing for these performers to come, independent of the attendance rate," he said.
BUSINESSES' MIXED REACTIONS 
For those in the hospitality and travel industry, reception to the contract renewal is largely positive.
Mr Philipp Knuepfer, general manager of the Mandarin Oriental hotel, said the proximity of his hotel to the circuit would allow it to offer views of the race to international and local spectators.
A Pan Pacific hotel spokesperson said the group has two trackside hotels that also offer unparalleled views of the race, and has been an official caterer and host of various high-profile groups in past years.
"Although the F1 night race had been postponed due to the pandemic, we have been in close discussions with partners in preparation for the return of the race… Closer to the date, we will develop packages to cater to fans and guests who are eager to catch the momentous return of the event live from our hotels," said the spokesperson.
Mr Stephane Fabregoul, managing director of JW Marriott Singapore South Beach and The St Regis Singapore, said that since the SGP and STB announcement, he has noticed an increase of bookings during the F1 dates from both locals and overseas travellers but he did not provide figures. 
He added that his hotels have consistently run at a high capacity during the race weekend. For JW Marriott Singapore South Beach, which has views of the race from selected rooms and both of its swimming pools, the hotel had always reached full occupancy with a mixture of corporate and leisure travellers.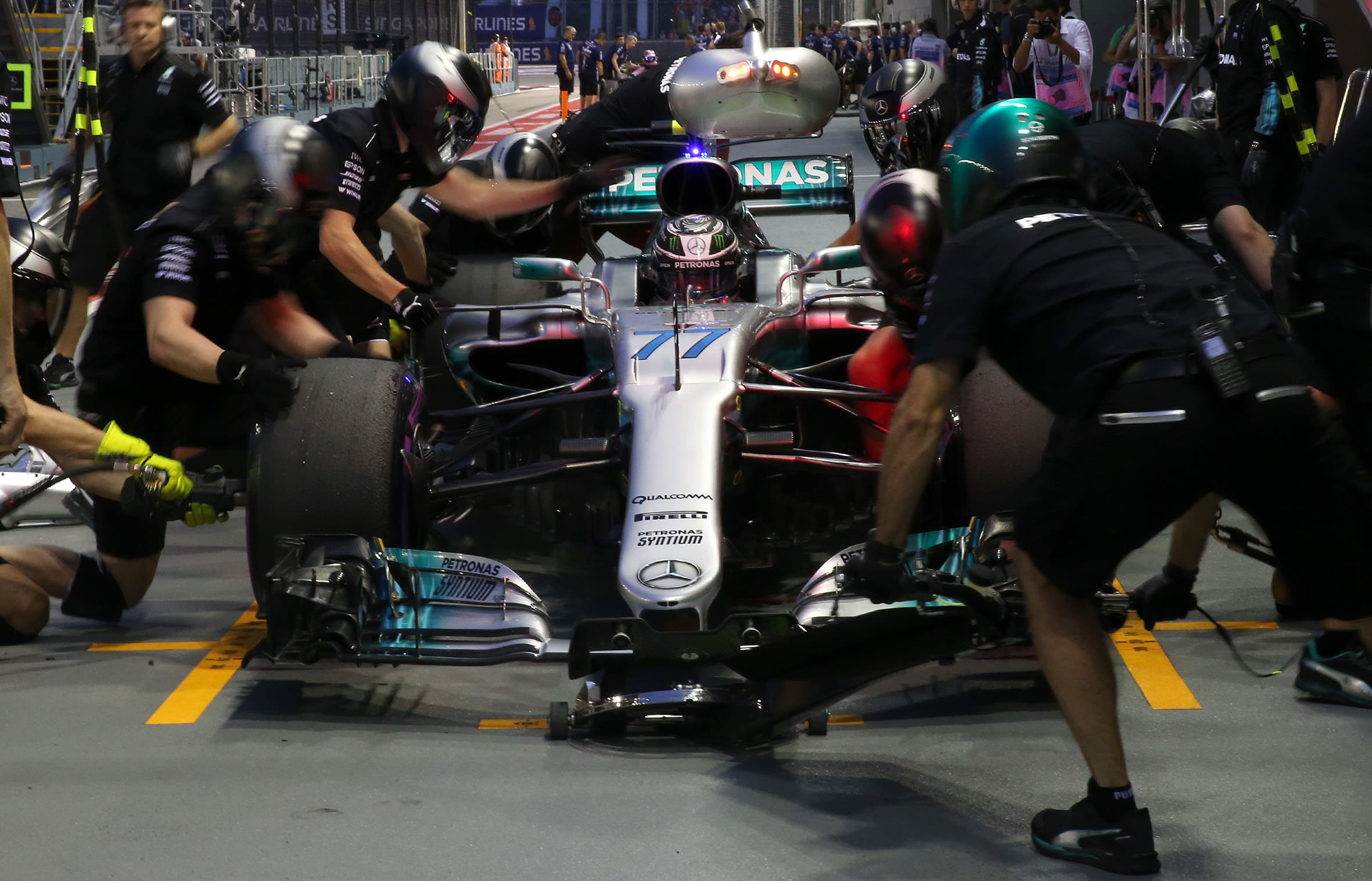 Among other ideas, Mr Fabregoul said if race organisers are unable to bring back concerts "in full force", hotels may potentially launch a series of "lifestyle experiences" for visitors, subject to prevailing regulations.
"This race is a significant step forward in Singapore's efforts to bring back international travel into the country as well as resuming events that will have a positive outlook on the Singapore economy," he added. 
Even so, retail businesses in the Marina Bay area, which have had to contend with reduced footfall due to road closures and barricades around the circuit, are hoping that the spectator turnout can offset the reduction of local customers. Some are not optimistic.
Mr Azmat Shah, 44, who works as a senior associate in an eyewear boutique in the Marina Bay area, said sales have often plummeted during the F1 race weekend because customers try to avoid the area during that period.
He estimated that takings typically fall by half in the years when there are F1 races.
"With the upcoming race this year, I think it'll be the same situation. I wouldn't exactly call it a double whammy, but we are already (experiencing) a drop in sales due to Covid-19 in general," said Mr Shah, who has worked there for 18 years.
Some food and beverage outlets told TODAY that their businesses are negatively impacted due to lower footfall, though their approximate 10 per cent sales impact is less severe than Mr Shah's.
KPMG's Mr Kent said it is difficult to quantify the economic value and benefits generated by the race without a detailed study. There are also intangible benefits, such as the boost in global visibility, branding and media coverage brought on by the races.
"All these outcomes could certainly give a shot in the arm for the revival of Singapore's travel, tourism, retail and consumer sectors, which have been among the industries that were most badly hit in the last two years," he said. "In particular, we can expect to see airlines, hotels, food and catering businesses, and transport services among those that could stand to benefit the most." 
The fact that it is back (in Singapore) is a success in itself and hopefully it will be a turning point that says Asia is back open for business properly.

Former F1 driver Alex Yoong
A Boston Consulting Group poll in 2012 found that most business owners and senior management of foreign mid-sized companies had better perceptions of Singapore due to the F1 race, and half of them were keen to invest and conduct business here as a result.
Nevertheless, the study relate to an older era of F1 races, where packed grandstands were the norm and social distancing was an alien concept, said experts.
One thing is for sure — the next seven races under the lights in Singapore will be quite different from the previous 12.
Former F1 driver Yoong said: "It won't be quite the usual Singapore GP as I'm sure there will be restrictions and knowing Singapore, it will be enforced strictly. The GP has always been well run and I do not see there being any issues with it being run in these times. 
"The fact that it is back is a success in itself and hopefully it will be a turning point that says Asia is back open for business properly."
SMU's Dr Ramaswami reiterated that F1 is a way for Singapore to remind the world of its status as a first world city, especially in light of the past two years of cancelled races. 
"The Covid crisis will hopefully pass in the near term, but the opportunity to host major events like F1 will not come very often… Yes, there are risks associated with long-term commitments, but this particular deal looks like a calculated one that potentially will have good payoffs in the long run," he said.