The Big Read: Too choosy? Why young buyers won't compromise on dream BTO home despite long waits, rising prices
SINGAPORE — When Ms Tan Gin Yee began balloting for a Build-To-Order (BTO) flat with her boyfriend in late 2018, she was still in her first year of university.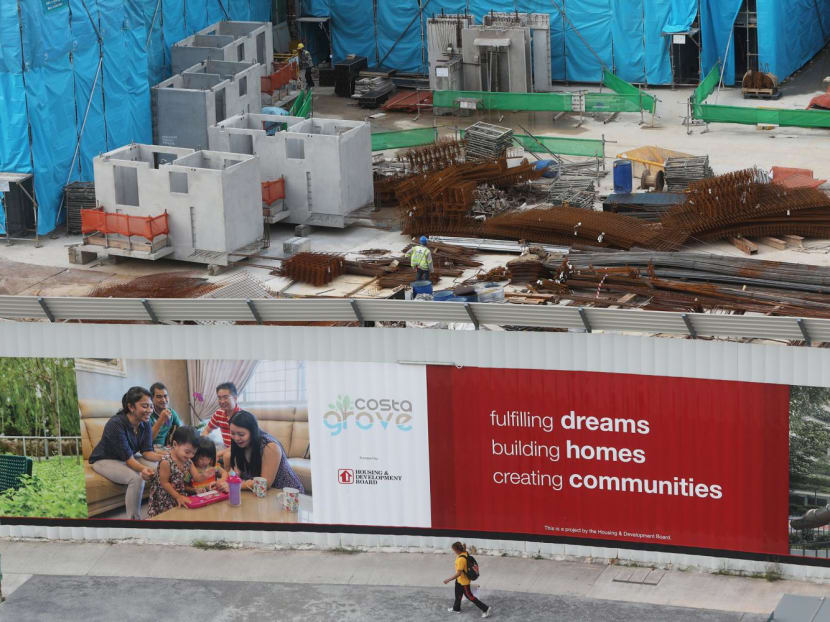 The Covid-19 pandemic has led to more demand for new flats, with stiffer competition in mature estates
Despite failing multiple times in balloting for a Build-to-Order flat, young Singaporeans say they are not budging on their must-haves as they have valid considerations
Among the must-haves commonly cited by home buyers are living near their parents, being near an MRT station or living near their workplaces
Property analysts attribute their attitudes to a growing affluence among younger Singaporeans
They believe the current housing situation is temporary and do not recommend a overhaul of the BTO system. Nevertheless, they offer suggestions to even out demand across estates
SINGAPORE — When Ms Tan Gin Yee began balloting for a Build-To-Order (BTO) flat with her boyfriend in late 2018, she was still in her first year of university.
Then 20, Ms Tan thought she would be able to get married and move into her new flat a few years after starting work.
But six BTO applications and two Sale of Balance Flats (SBF) exercises later — all for flats in mostly popular estates such as Ang Mo Kio and Dakota — she and her boyfriend, Mr Tan Heng Wei, are still without a house today.
"It's so frustrating," said Ms Tan, now 24, and working as a content executive in a public relations firm.
"We were hoping that the house would at least be halfway built by the time I started work, but we're still at the same starting point after all these years," she told TODAY. 
While she and Mr Tan, a 29-year-old who works in the maritime industry, are not in a hurry to get married, they are nevertheless worried that the longer it takes for them to secure a flat, the higher property prices will climb.
Their plight reflects that of other young Singaporeans who have to grapple with multiple failed attempts at balloting for a BTO, or long waits even after securing one amid a booming property market fuelled by a surge in demand for flats as the Covid-19 pandemic eased.
However, like many of her peers, Ms Tan said that she is not willing to compromise on her must-haves at this point, including the location of her dream home.
"My first house doesn't need a walk-in closet, but if we need to go to work, buy things and visit our families, these are some things that we don't really want to compromise on," she added.
Her boyfriend, Mr Tan, said that living near an MRT station is especially important as he works shift hours and taking a cab to work frequently will cause him to "go broke very fast".
Other young Singaporeans whom TODAY interviewed also said they are unwilling to budge on their essential requirements, despite failing to even secure a flat viewing after multiple ballots.
Among their common wants are for the flat to be located near an MRT station and other amenities, as well as their parents' homes so that they can better look after their parents as they age or get their help with childcare.
While some may fault these new flat buyers for being too choosy, property analysts told TODAY that such expectations reflect the growing affluence and aspirations of young Singaporeans.
"People become richer in Singapore and of course, they now have higher standards and demand for higher-quality housing and better location as well," said Dr Lee Kwan Ok, an Associate Professor and Dean's Chair of Urban Planning at the National University of Singapore's (NUS) Business School.
Another young homebuyer interviewed, Mr Xie Jiawei, 30, eventually bought a four-room resale flat in Telok Blangah last December after six failed attempts to ballot for a BTO.
All the six previous ballots, which included one SBF exercise, were at mature estates such as Queenstown, Dakota and Kallang Whampoa so that he could live close to his parents or in-laws, who stay in Bouna Vista and Queenstown respectively.
Doing so would mean that the older folks could care for his children in future, said Mr Xie, who works in the real estate industry.
Mr Xie said that he is willing to pay more to get an ideal location within his means, rather than having to pay less and serve out "a really long time" of the five-year Minimum Occupation Period (MOP) for a less ideal location.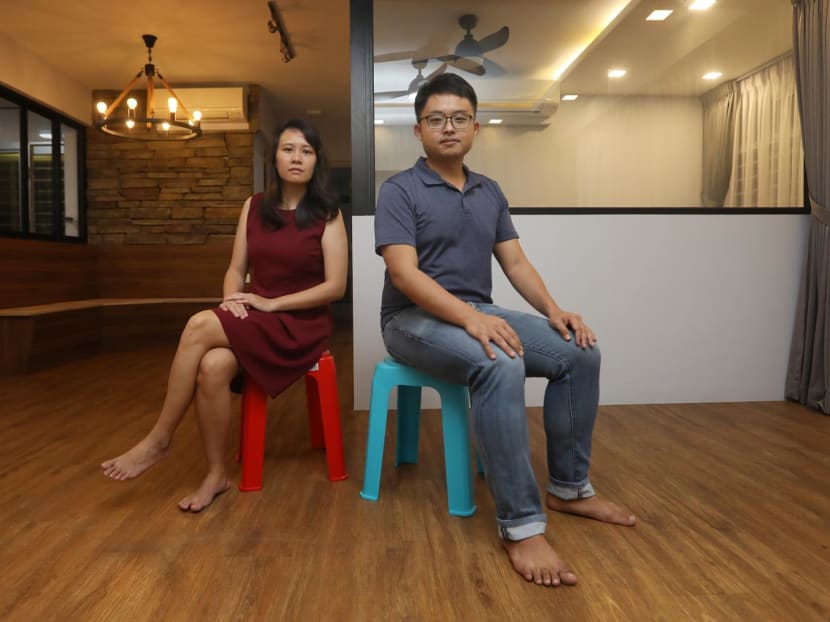 BOOMING DEMAND 
Long waits to secure BTO flats — where the suggestion by one's partner to jointly apply for a unit has become a proxy for a uniquely Singapore marriage proposal — and higher prices in the property market have thrown the whole system under the spotlight recently. 
Waiting times for BTOs increased to four to five years during the pandemic due to construction delays. Flat applicants typically had to wait between two-and-a-half to four years for their new homes pre-pandemic.
New flats have also seen new highs in prices, after Central Weave @ Ang Mo Kio BTO, launched in August, saw its maximum price for a five-room flat hitting a record S$877,000.
During a parliamentary sitting earlier this week, several Members of Parliament (MP) raised concerns over the rising home prices in Singapore, and asked about measures to shorten the waiting period for BTO flats.
The Housing and Development Board (HDB) had previously said that there remained strong demand for BTO flats in both mature and non-mature estates, although demand for new flats in mature estates remained consistently higher.
Mature estates, such as Bishan, Ang Mo Kio, Tampines, Queenstown and Toa Payoh, are defined as those with limited land for public housing development.
Non-mature estates, which include areas such as Yishun, Tengah, Jurong East, Punggol and Sengkang, are those with more land. 
Ms Wong Siew Ying, the head of research and content at property firm PropNex Realty, said that mature estates are popular with applicants due to their more central locations, a wider range of amenities and proximity to MRT stations. Applicants also apply to be closer to their parents who live in mature towns.
While less popular BTO projects tend to be in non-mature towns such as Tengah, which is still under development, or those further away from the city such as Yishun or Chua Chu Kang, there have been "a handful" of projects in non-mature estates that have application rates exceeding that of mature estates.
These include Lakeside View in Jurong West and Yishun Beacon, near to Yishun Central, during the BTO exercise in May. Both projects are within walking distance of an MRT station, said Ms Wong.
Other property analysts similarly noted that while competition for new flats in mature estates has become stiffer, demand for flats across all types of estates has also been stronger across the board in the past two years.
They attributed the trend to an ageing society where older folks living in private properties look to downgrade, greater demand from singles, as well as the supply crunch brought about by the delayed construction of BTO flats.
The perfect storm, or confluence of factors, has led to a surge in demand that has left some first-time applicants frustrated — even after opting for less-popular, non-mature estates, said NUS' Dr Lee.
One such buyer was Ms Foo Myn, a 24-year-old café manager who said she cried after learning that she had failed in her ballot for a five-room flat in a Lakeside BTO launch in May.
Ms Foo, who had applied for the house as it was near the home of her boyfriend's parents in Jurong West, said she had been confident of securing a flat in a non-mature, "ulu" estate which is far from town. Disheartened, Ms Foo has turned her attention to the HDB resale market instead. 
GOVT'S MOVES TO ALLEVIATE THE SITUATION 
The authorities have taken a slew of measures to alleviate the situation and ensure that Singaporeans have access to affordable housing, particularly those buying a house for the first time.
Increasing supply of BTO flats, reducing wait times
Responding to MPs' questions during the parliamentary sitting earlier this week, National Development Minister Desmond Lee said that since 2018, HDB has been offering some BTO projects with shorter waiting times of around three years or less by bringing forward the construction works for specific sites that are ready for development. 
HDB has also increased its supply of BTO flats to 23,000 flats yearly in 2022 and 2023  — a 35 per cent increase from last year. The agency is also prepared to launch up to 100,000 new flats between 2021 and 2025 if needed, said Mr Lee. 
In response to TODAY's queries, HDB said on Saturday (Oct 22) that to date, "close to 11,000 BTO flats with shorter waiting times have been offered". "In fact, despite the disruptions caused by Covid-19, we managed to launch 7,200 of such BTO flats between 2020 and 2022," it added. 
Nevertheless, it acknowledged that its pipeline of BTO flats with shorter waiting times had been affected by the pandemic.
"We also had to bring forward some BTO projects to address high demand in the past two years. Nonetheless, we will endeavour to build more BTO flats with shorter waiting times subject to site availability and readiness," it said.  
HDB has also made changes to the BTO balloting system to give first-time home buyers a better shot at securing a new flat.
In August, HDB announced that it would increase the ratio of flats in BTO launches for first-time applicants, with at least 85 per cent of the three-room BTO flat supply and 95 per cent of the four-room and larger flat supply in non-mature estates set aside for them.
This is up from the current levels of at least 70 per cent and 85 per cent respectively.
For mature estates, the Government will continue to set aside at least 95 per cent of BTO flat supply for these families.
The authorities also said that the number of unique first-time family applicants had "increased significantly" from over 19,000 in 2018 to about 34,000 in 2021.
There were 4.1 first-time family applicants per BTO flat in 2021, compared with 2.2 in 2018, signalling robust demand for housing among this group.

In its response to TODAY's queries, HDB said that first-timer family applicants typically apply for three-room or larger BTO flats, and the proportion of such flats booked by first-timer families across all estates increased from about 70 per cent in 2017 to 85 per cent in 2021. 
HDB added that the average number of flats booked by first-timer families in 2020 to 2021 "has also seen a significant increase of about 36 per cent", compared to the preceding three years. But despite the pandemic, "significantly more first-timer families have been able to book new HDB flats", it said. 
With BTO units being seen by potential buyers as becoming more expensive, Mr Lee said, in response to a question in Parliament on Oct 4, that prices of BTO flats remain affordable despite rising demand for housing. 
He said that affordability benchmarks, such as home price-to-income ratios and the proportion of monthly income that buyers use to service mortgage instalment payments, remain lower compared to international ones.
Mr Lee was responding to a question by Yio Chu Kang MP Yip Hon Weng on what measures are being taken to address "a growing sentiment" that Singapore property market is unaffordable for the masses.
Mr Yip also asked what the Government is doing to ensure housing remains affordable for Singaporeans if housing market conditions do not improve. 
Mr Lee said that new HDB flats are sold at prices below the market because they come with significant subsidies. For example, the average price for a new four-room flat in a non-mature estate has remained "relatively stable" at S$341,000 in 2019 and S$348,000 in the first three quarters of 2022 because market subsidies have increased to keep flats affordable, said Mr Lee. 

For a five-room flat in a similar estate, this figure was S$454,000 in 2019 and S$476,000 in the first three quarters of 2022, said HDB in response to TODAY's queries.
HBD reiterated that it provides "a wide range of flat types in different locations... in every BTO exercise to meet diverse budgets and housing needs". "This enables households to choose a flat type at a location that is within their budget. In pricing new flats, the key consideration is to ensure affordability for flat buyers, especially first-timer applicants," it said. 
HDB pointed out that in the last two years, about nine in 10 of four-room flats offered in non-mature estates cost less than S$400,000 before grants, while about nine in 10 of five-room flats in non-mature estates cost less than S$500,000, before grants.
HDB said: "The average prices of BTO flats across flat types in non-mature estates since 2019 have remained stable."
Eligible first-timer buyers can also receive the Enhanced CPF Housing Grants of up to S$80,000, with more help for lower-income buyers. To provide more support to home buyers to own their first HDB flats, the amount of housing grants given out by the Government has increased over the years. 
For BTO flats, the median amount of grants disbursed across all flat types has increased by about 33 per cent, from S$30,000 in 2015 to S$40,000 in 2021. "As a result, most first-timer families use around 25 per cent of their monthly income to pay for their monthly loan instalments, and many can service their housing loans using their monthly CPF contributions, with little or no cash outlay," HDB said. 

HDB has also encouraged young couples to apply for BTO flats in non-mature estates. It noted that on average over the past few years, almost 90 per cent of first-timer families applying in non-mature estates managed to secure their BTO flats within two attempts, and virtually all first-timer families who applied for a BTO flat in a non-mature estate were successful within their first three tries.
To moderate demand for public housing and ensure that HDB resale flats remain affordable for buyers, especially for first-timers, the authorities also announced last month that private property owners will now have to serve a temporary wait-out period of 15 months after selling their homes before they are allowed to buy a non-subsidised resale flat.
ADJUSTING EXPECTATIONS 
When it comes to buying their first dream home, some young Singaporeans told TODAY that they have had to lower their expectations after realising that they face stiff competition for BTO flats.
A 26-year-old web consultant, who wanted to be known only as Ms Tan, said that she and her partner had started off hunting for a home "that was close to perfect" so that they can live in it for many years. However, they have since lowered their expectations to finding a house that is a "reasonable distance" from her boyfriend's workplace in Loyang after multiple failures balloting for a BTO flat.
That is one thing she is not willing to compromise on, said Ms Tan.
She and her partner have been vying for a BTO flat in Geylang.
"It's easy to say we can go for Tengah or Keat Hong (in Chua Chu Kang), but it's not really a solution," she said, adding that it is "too painful" to commute for at least a few hours daily between work and home should they buy a new place in these areas. 
A home in Geylang would also be mid-way between her in-laws' home in Simei and her parents' home in Bukit Panjang. This will allow her to travel back to Bukit Panjang frequently to care for her elderly grandmother, she added.
A home buyer, who wanted to be known only as Vincent, said that his first home needs to be big enough to raise children in, such as a five-room flat. It should also be located near his parents who can care for his children.
Alternatively, the home should be able to appreciate in value enough for him and his wife to upgrade to a property where he can house a bigger family, said the 28-year-old. He declined to specify his occupation except that it is in the professional, managerial, executive and technical (PMET) category.
He and his 26-year-old wife, who works in the public service, have failed in their BTO applications eight times in locations such as Bishan, Telok Blangah and Dakota. They were also unable to get a flat through the Sale of Balance application at Bishan. Vincent said that they will be applying for a flat at Tengah in next month's BTO exercise.
Location aside, property agent Shaik Amar, 30, said that while he had come across many clients who prefer higher-floor BTO units, the stiff competition for flats in recent years has led people to take "anything and everything", even second-floor homes facing the rubbish chutes. 
Ms Wong of Propnex Realty said that Singaporeans in their 40s and below may also adopt a more "business-like approach" to buying their first home with the view of using their flat to grow their wealth in future. 
In comparison, older-generation buyers who had bought their first homes in the 1980s or 1990s would have thought of their first home as a solution to their housing needs, and not necessarily as an investment venture.
Ms Wong said that the differing expectations between the generational cohorts could be due to a higher level of financial literacy among younger people.
For some younger Singaporeans who finally managed to get a flat after several attempts, the fact that they had to settle for something less than their "ideal home" has affected their future planning. 
Mr Amar, who got a flat at SkyOasis @ Dawson through the SBF exercise after three previous tries to ballot for a BTO, said that he was only able to get a three-room flat, instead of a four-room one that he initially wanted.
As a result, he has decided to postpone having children until he can move to a bigger house after five years. He added that the 63sqm "shoebox" unit is too small for a family with children. 
ANALYSTS ON SHIFTING ATTITUDES
Analysts said they could understand why young buyers, who are increasingly affluent, have certain expectations of what they want in their first homes.  
Mr Colin Tan, a former research director of a global real estate consultancy firm, said that with most jobs still concentrated in the Central Business District area, it is tedious for Singaporeans to travel to and fro work daily if they live in non-central areas such as Tengah or Sengkang.
Other analysts, such as Professor Sing Tien Foo, the director of the Institute of Real Estate and Urban Studies at NUS, said that there is a mismatch between Singaporeans' expectations of where they want to live and the type of housing they can afford.
With about 80 per cent of Singaporeans in the public housing market, Prof Sing added that it is also difficult for the Government to provide the same amenities across all estates to satisfy the preferences of most buyers.
Prof Sing said that Singaporeans should manage their expectations and go for flats in non-mature estates to stand a better chance of getting a house. They also have the option to upgrade over the years as their incomes grow, he added.
In terms of preferences, Ms Wong of PropNex said that buyers could be made aware of the advantages of buying lower floors, such as how they are cooler since they are less exposed to sunlight as compared to higher floors, and how their views can be more pleasant given that HDB plans to add gardens and other recreational spaces within new housing estates. 
However, Dr Lee said that even with a better understanding of younger buyers' expectations, it will not be possible to meet the demands of all households.
As such, the authorities should continue to prioritise some groups, such as first-time home buyers with children, when it comes to allocating new flats, or ensure that these units come with more popular components, such as accessibility to MRT stations, over others such as unblocked views.
HOW THE BTO SYSTEM CAME ABOUT
The BTO system was introduced by HDB in April 2001 on the back of a surplus of flats.
It replaced the Registration for Flats System, which allowed buyers to choose the broad geographical zone of their preferred flat location. Buyers only found out the exact cost and location of their flats when they were invited to select their flats.
However, this meant that buyers could not be sure of the completion date of their flats. As a result, some buyers ended up being unable to pay the downpayment for their flats if their flats were completed earlier than they expected. Some buyers were also unhappy with the final location of their flat.
In addition, under the old system, HDB had to estimate the number of flats to build before selling them. This resulted in an excess supply of flats in the late 1990s, after Singaporeans tightened their belts and delayed purchasing a home following the 1997 Asian Financial Crisis.
In contrast, the BTO system involves HDB listing launch sites for new flats ahead of their construction. Buyers can book the flats that they prefer based on the sites offered.
Previously under the BTO system, HDB would begin construction if at least 70 per cent of the units are booked. However, since May 2011, it has called for and awarded construction tenders "for the majority of BTO projects ahead of the outcome of the flat selection", HDB said in response to TODAY's queries.
This system lets buyers know in advance when they have to make their downpayment. It also gives them the choice of selecting their preferred location and type of flat.
It also circumvents the problem of having too many or too few flats for sale. Unsold BTO flats are sold under the Sale of Balance Flats system. However, it also means that buyers have to wait several years before their flats are constructed.
IS BTO SYSTEM STILL FIT FOR PURPOSE? 
As buyers wring their hands over rising property prices and longer waits for new flats, the inevitable question arises: Is the system, which has been in place for over two decades, in need of any tinkering or even an overhaul?
In a lengthy blog post which he wrote in his personal capacity, Associate Professor Ben Leong of the NUS School of Computing recently argued that it is time for a relook of the BTO system. Among his criticisms was that the time lag between application and construction of a BTO generates a housing shortage, driving up demand and prices of flats.
However, property analysts whom TODAY spoke to said that the current problems seen in the BTO system today are mostly due to extraneous factors, especially Covid-19.
Mr Colin Tan, the property analyst, said the sudden surge in demand for homes post-pandemic has led to an "emotional response" from buyers who are rushing to buy homes before prices go up further. This further exacerbates the demand. 
Some analysts interviewed were also not in favour of returning to the previous system of building flats ahead of demand as it is resource-intensive and financially risky for the Government.
Still, the BTO system could do with some refinements at this juncture, they said. 
Mr Colin Tan suggested that the price gap be widened between BTO flats in mature and non-mature estates to give buyers greater incentive to live in non-mature estates. This would help to even out the demand across different estates, he added.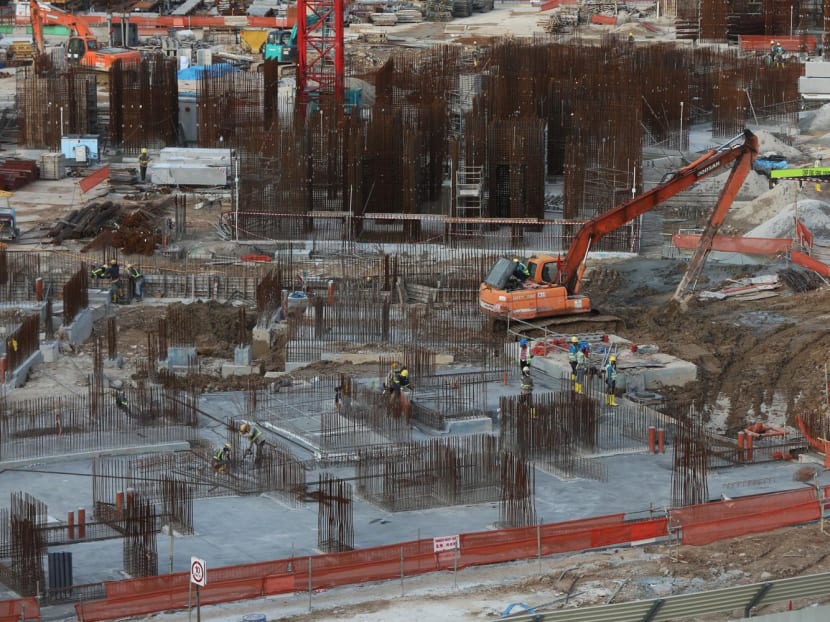 However, doing so could widen segregation by income type in different housing estates, said other analysts.
On top of the existing benchmarks used by the Government to measure the affordability of flats, such as home price-to-income ratios, Dr Lee also suggested using residual income as another measure. 
This refers to the amount of household income leftover after expenditure on essentials such as food or education. Dr Lee said that the amount that each household spends on their mortgage would differ based on their residual income. It could also be used as an eligibility criterion for BTOs to ensure that the units go to those who need them the most. 
However, she acknowledged that residual income is difficult to measure. Prof Sing also pointed out that housing grants by HDB are already tiered by income to ensure that lower-income households receive more financial support. 
When demand is high, as it is now, the number of BTO projects is ramped up. The BTO system provides the necessary discipline to prevent a major supply overhang which could result in unsold flats and depressed prices.

HDB on whether changes are needed to the BTO system
On whether changes are needed to the BTO system, HDB said it is "a flexible and responsive system that allows HDB to dynamically adjust its building plans to meet demand".
"When demand is high, as it is now, the number of BTO projects is ramped up. The BTO system provides the necessary discipline to prevent a major supply overhang which could result in unsold flats and depressed prices," it said. 
Previously under the BTO system, HDB would begin construction if at least 70 per cent of the units are booked. However, since May 2011, it has called for and awarded construction tenders "for the majority of BTO projects ahead of the outcome of the flat selection".
"Hence, HDB is already building ahead of demand or actual bookings, where possible. However, how early the construction tenders can be called depends on a variety of factors, such as readiness of sites, status of the planning approval and design development process, among others," it added. 
THE PERFECT STORM SHALL PASS 
With the Government increasing the BTO flat supply and imposing cooling measures to bring down property prices, analysts expect the current situation in the market to improve in a few years, making it easier for young buyers to secure a BTO flat.
Moving forward, the Government will have to better predict demand based on Singapore's population growth, especially now that there are higher and changing demands for flats as households become smaller and people's incomes increase, said the analysts.
On whether the current peak in the HDB resale market is part of the regular property market cycle, Prof Sing said that the latest cycle has been "shorter and faster" due to the construction delays brought about by the Covid-19 pandemic, which has caused property prices to rise quickly. In past cycles, the property market hit its peak between five and seven years.
However, the property market cycle will become harder to predict in future as there are other uncertainties that could affect it, including changes to interest rates and the economic environment, said Prof Sing.
But for young Singaporeans looking to settle down soon, such future projections offer little solace for their present situation, especially for those with time not on their side. 
Vincent, the 28-year-old PMET, said that another failure in his BTO application will mean a "detrimental postponement" to his plans to start a family.
"Now we realise if we are successful with the next BTO, we still have to wait four years and I will be 32 years old, and that is definitely later than when I wanted to get married," he said, adding that he wants to have children early.
"It wasn't a truly calculated decision to continue to go for BTO and incur a trade-off of having a late marriage… but in the recent few months, we have been doing a reality-check and I'm asking myself if there's really a point in applying for BTO because it would mean I can only start living a married life four years from now."
While he will still go ahead to apply for a BTO at Tengah in next month's project launch, Vincent said he will also be looking out for resale flats located near primary schools, despite high prices in the bouyant resale market.
"Who knows, I might struggle in the HDB resale market for the next four years and if I do that, then at least I have a BTO," he added.