The Big Read in short: Yes, young couples are picky in choosing BTO flats — but for good reasons
SINGAPORE — When Ms Tan Gin Yee began balloting for a Build-To-Order (BTO) flat with her boyfriend in late 2018, she was still in her first year of university.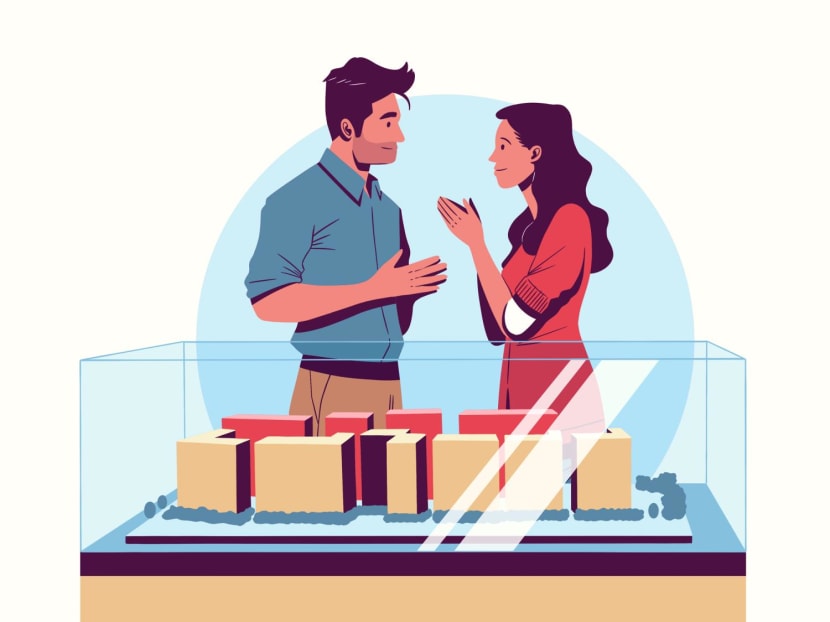 Each week, TODAY's long-running Big Read series delves into the trends and issues that matter. This week, we look at young homebuyers' expectations when it comes to buying their first Build-to-Order flat. This is a shortened version of the full feature,​ which can be found here.
The Covid-19 pandemic has led to more demand for new flats, with stiffer competition in mature estates
Despite failing multiple times, young Singaporeans say they are not budging on their must-haves as they have valid considerations
Among the must-haves commonly cited by home buyers are living near their parents, being near an MRT station or living near their workplaces
Property analysts attribute their attitudes to a growing affluence among younger Singaporeans
They believe the current housing situation is temporary and do not recommend a overhaul of the BTO system. Nevertheless, they offer suggestions to even out demand across estates
SINGAPORE — When Ms Tan Gin Yee began balloting for a Build-To-Order (BTO) flat with her boyfriend in late 2018, she was still in her first year of university.
Then 20, Ms Tan thought she would be able to get married and move into her new flat a few years after starting work.
But six BTO applications and two Sale of Balance Flats (SBF) exercises later — all for flats in mostly popular estates such as Ang Mo Kio and Dakota— she and her boyfriend, Mr Tan Heng Wei, are still without a house today.
"It's so frustrating," said Ms Tan, now 24, and working as a content executive in a public relations firm.
"We were hoping that the house would at least be halfway built by the time I started work, but we're still at the same starting point after all these years," she told TODAY. 
Their plight reflects that of other young Singaporeans who have to grapple with multiple failed attempts at balloting for a BTO, or long waits even after securing one amid a booming property market fuelled by a surge in demand for flats as the Covid-19 pandemic eased.
However, like many of her peers, Ms Tan said that she is not willing to compromise on her must-haves at this point, including the location of her dream home.
"My first house doesn't need a walk-in closet, but if we need to go to work, buy things and visit our families, these are some things that we don't really want to compromise on," she added.
Her boyfriend, Mr Tan, said that living near an MRT station is especially important as he works shift hours and taking a cab to work frequently will cause him to "go broke very fast".
Other young Singaporeans whom TODAY interviewed also said they are unwilling to budge on their essential requirements, despite failing to even secure a flat viewing after multiple ballots.
Among their common wants are for the flat to be located near an MRT station and other amenities, as well as their parents' homes so that they can better look after their parents as they age or get their help with childcare.
While some may fault these new flat buyers for being too choosy, property analysts told TODAY that such expectations reflect the growing affluence and aspirations of young Singaporeans.
"People become richer in Singapore and of course, they now have higher standards and demand for higher-quality housing and better location as well," said Dr Lee Kwan Ok, an Associate Professor and Dean's Chair of Urban Planning at the National University of Singapore's (NUS) Business School.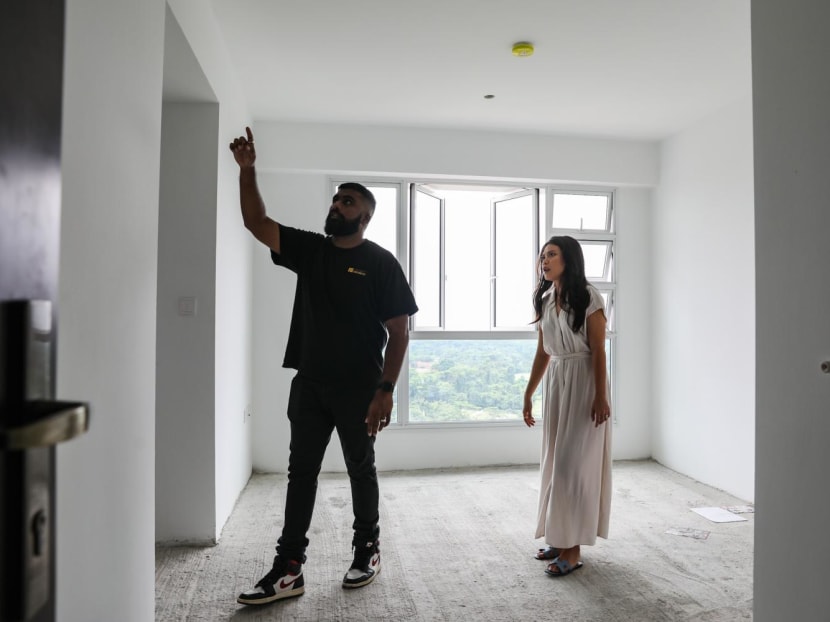 BOOMING DEMAND 
Long waits to secure BTO flats — where the suggestion by one's partner to jointly apply for a unit has become a proxy for a uniquely Singapore marriage proposal — and higher prices in the property market have thrown the whole system under the spotlight recently. 
Waiting times for BTOs increased to four to five years during the pandemic due to construction delays. Flat applicants typically had to wait between two-and-a-half to four years for their new homes pre-pandemic.
New flats have also seen new highs in prices, after Central Weave @ Ang Mo Kio BTO, launched in August, saw its maximum price for a five-room flat hitting a record S$877,000.
The Housing and Development Board (HDB) had previously said that there remained strong demand for BTO flats in both mature and non-mature estates, although demand for new flats in mature estates remained consistently higher.
Mature estates, such as Bishan, Ang Mo Kio, Tampines, Queenstown and Toa Payoh, are defined as those with limited land for public housing development.
Non-mature estates, which include areas such as Yishun, Tengah, Jurong East, Punggol and Sengkang, are those with more land. 
Ms Wong Siew Ying, the head of research and content at property firm PropNex Realty, said that mature estates are popular with applicants due to their more central locations, a wider range of amenities and proximity to MRT stations. Applicants also apply to be closer to their parents who live in mature towns.
While less popular BTO projects tend to be in non-mature towns such as Tengah, which is still under development, or those further away from the city such as Yishun or Chua Chu Kang, there have been "a handful" of projects in non-mature estates that have application rates exceeding that of mature estates.
These include Lakeside View in Jurong West and Yishun Beacon, near to Yishun Central, during the BTO exercise in May. Both projects are within walking distance of an MRT station, said Ms Wong.
GOVT'S MOVES TO ALLEVIATE THE SITUATION 
The authorities have taken a slew of measures to alleviate the situation and ensure that Singaporeans have access to affordable housing, particularly those buying a house for the first time.
Increasing supply of BTO flats, reducing wait times
Responding to questions by Members of Parliament (MP) during the parliamentary sitting earlier this week, National Development Minister Desmond Lee said that since 2018, HDB has been offering some BTO projects with shorter waiting times of around three years or less by bringing forward the construction works for specific sites that are ready for development. 
HDB has also increased its supply of BTO flats to 23,000 flats yearly in 2022 and 2023  — a 35 per cent increase from last year. The agency is also prepared to launch up to 100,000 new flats between 2021 and 2025 if needed, said Mr Lee.
In response to TODAY's queries, HDB said on Saturday (Oct 22) that to date, "close to 11,000 BTO flats with shorter waiting times have been offered". "In fact, despite the disruptions caused by Covid-19, we managed to launch 7,200 of such BTO flats between 2020 and 2022," it added.  
HDB has also made changes to the BTO balloting system to give first-time home buyers a better shot at securing a new flat.
In August, HDB announced that it would increase the ratio of flats in BTO launches for first-time applicants, with at least 85 per cent of the three-room BTO flat supply and 95 per cent of the four-room and larger flat supply in non-mature estates set aside for them.
This is up from the current levels of at least 70 per cent and 85 per cent respectively.
For mature estates, the Government will continue to set aside at least 95 per cent of BTO flat supply for these families.
With BTO units being seen by potential buyers as becoming more expensive, Mr Lee said, in response to a question in Parliament on Oct 4, that prices of BTO flats remain affordable despite rising demand for housing. 
He said that affordability benchmarks, such as home price-to-income ratios and the proportion of monthly income that buyers use to service mortgage instalment payments, remain lower compared to international ones.
Mr Lee said that new HDB flats are sold at prices below the market because they come with significant subsidies. For example, the average price for a new four-room flat in a non-mature estate has remained "relatively stable" at S$341,000 in 2019 and S$348,000 in the first three quarters of 2022 because market subsidies have increased to keep flats affordable, said Mr Lee. 
For a five-room flat in a similar estate, this figure was S$454,000 in 2019 and S$476,000 in the first three quarters of 2022, said HDB in response to TODAY's queries.
HDB pointed out that in the last two years, about nine in 10 of four-room flats offered in non-mature estates cost less than S$400,000 before grants, while about nine in 10 of five-room flats in non-mature estates cost less than S$500,000, before grants.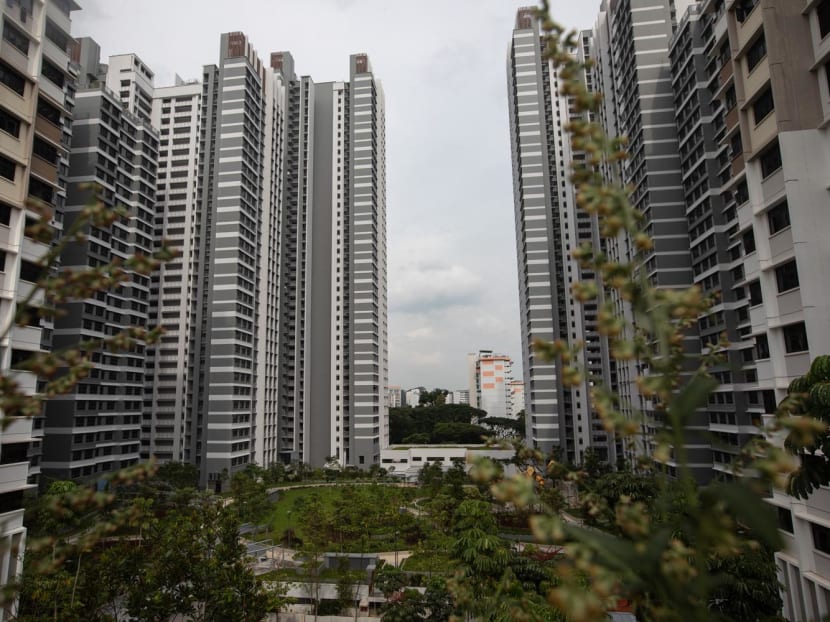 Despite the higher number of BTO applications, not all applicants stepped forward to book a flat when invited to do so.
Mr Lee said in a written response to a parliamentary question by Nominated MP Janet Ang on Oct 3 that about four in 10 applicants did not book a flat when invited to do so. The average number of attempts for applicants to secure a BTO flat was also less than two times over the last five years, he said.
HDB has also encouraged young couples to apply for BTO flats in non-mature estates. It noted that on average over the past few years, almost 90 per cent of first-timer families applying in non-mature estates managed to secure their BTO flats within two attempts, and virtually all first-timer families who applied for a BTO flat in a non-mature estate were successful within their first three tries.
ADJUSTING EXPECTATIONS 
When it comes to buying their first dream home, some young Singaporeans told TODAY that they have had to lower their expectations after realising that they face stiff competition for BTO flats.
A 26-year-old web consultant, who wanted to be known only as Ms Tan, said that she and her partner had started off hunting for a home "that was close to perfect" so that they can live in it for many years. However, they have since lowered their expectations to finding a house that is a "reasonable distance" from her boyfriend's workplace in Loyang after multiple failures balloting for a BTO flat.
That is one thing she is not willing to compromise on, said Ms Tan.
A home buyer, who wanted to be known only as Vincent, said that his first home needs to be big enough to raise children in, such as a five-room flat. It should also be located near his parents who can care for his children.
Alternatively, the home should be able to appreciate in value enough for him and his wife to upgrade to a property where he can house a bigger family, said the 28-year-old. He declined to specify his occupation except that it is in the professional, managerial, executive and technical (PMET) category.
He and his 26-year-old wife, who works in the public service, have failed in their BTO applications eight times in locations such as Bishan, Telok Blangah and Dakota. They were also unable to get a flat through the Sale of Balance application at Bishan. Vincent said that they will be applying for a flat at Tengah in next month's BTO exercise.
ANALYSTS ON SHIFTING ATTITUDES
Analysts said they could understand why young buyers, who are increasingly affluent, have certain expectations of what they want in their first homes.  
Mr Colin Tan, a former research director of a global real estate consultancy firm, said that with most jobs still concentrated in the Central Business District area, it is tedious for Singaporeans to travel to and fro work daily if they live in non-central areas such as Tengah or Sengkang.
Other analysts, such as Professor Sing Tien Foo, the director of the Institute of Real Estate and Urban Studies at NUS, said that there is a mismatch between Singaporeans' expectations of where they want to live and the type of housing they can afford.
With about 80 per cent of Singaporeans in the public housing market, Prof Sing added that it is also difficult for the Government to provide the same amenities across all estates to satisfy the preferences of most buyers.
IS BTO SYSTEM STILL FIT FOR PURPOSE? 
As buyers wring their hands over rising property prices and longer waits for new flats, the inevitable question arises: Is the system, which has been in place for over two decades, in need of any tinkering or even an overhaul?
In a lengthy blog post which he wrote in his personal capacity, Associate Professor Ben Leong of the NUS School of Computing recently argued that it is time for a relook of the BTO system. Among his criticisms was that the time lag between application and construction of a BTO generates a housing shortage, driving up demand and prices of flats.
However, property analysts whom TODAY spoke to said that the current problems seen in the BTO system today are mostly due to extraneous factors, especially Covid-19.
Some analysts interviewed were also not in favour of returning to the previous system of building flats ahead of demand as it is resource-intensive and financially risky for the Government.
Still, the BTO system could do with some refinements at this juncture, they said. 
Mr Colin Tan suggested that the price gap be widened between BTO flats in mature and non-mature estates to give buyers greater incentive to live in non-mature estates. This would help to even out the demand across different estates, he added.
However, doing so could widen segregation by income type in different housing estates, said other analysts.
On top of the existing benchmarks used by the Government to measure the affordability of flats, such as home price-to-income ratios, Dr Lee also suggested using residual income as another measure. 
This refers to the amount of household income leftover after expenditure on essentials such as food or education. Dr Lee said that the amount that each household spends on their mortgage would differ based on their residual income. It could also be used as an eligibility criterion for BTOs to ensure that the units go to those who need them the most. 
However, she acknowledged that residual income is difficult to measure. Prof Sing also pointed out that housing grants by HDB are already tiered by income to ensure that lower-income households receive more financial support. 
When demand is high, as it is now, the number of BTO projects is ramped up. The BTO system provides the necessary discipline to prevent a major supply overhang which could result in unsold flats and depressed prices.

HDB on whether changes are needed to the BTO system
On whether changes are needed to the BTO system, HDB said it is "a flexible and responsive system that allows HDB to dynamically adjust its building plans to meet demand".
"When demand is high, as it is now, the number of BTO projects is ramped up. The BTO system provides the necessary discipline to prevent a major supply overhang which could result in unsold flats and depressed prices," it said. 
Previously under the BTO system, HDB would begin construction if at least 70 per cent of the units are booked. However, since May 2011, it has called for and awarded construction tenders "for the majority of BTO projects ahead of the outcome of the flat selection".
"Hence, HDB is already building ahead of demand or actual bookings, where possible. However, how early the construction tenders can be called depends on a variety of factors, such as readiness of sites, status of the planning approval and design development process, among others," it added. 
THE PERFECT STORM SHALL PASS 
With the Government increasing the BTO flat supply and imposing cooling measures to bring down property prices, analysts expect the current situation in the market to improve in a few years, making it easier for young buyers to secure a BTO flat.
However, the property market cycle will become harder to predict in future as there are other uncertainties that could affect it, including changes to interest rates and the economic environment, said Prof Sing.
But for young Singaporeans looking to settle down soon, such future projections offer little solace for their present situation, especially for those with time not on their side. 
Vincent, the 28-year-old PMET, said that another failure in his BTO application will mean a "detrimental postponement" to his plans to start a family.
"Now we realise if we are successful with the next BTO, we still have to wait four years and I will be 32 years old, and that is definitely later than when I wanted to get married," he said, adding that he wants to have children early.
While he will still go ahead to apply for a BTO at Tengah in next month's project launch, Vincent said he will also be looking out for resale flats located near primary schools, despite high prices in the bouyant resale market.
"Who knows, I might struggle in the HDB resale market for the next four years and if I do that, then at least I have a BTO," he added.