2020 has been a horrible year for me. But I am not giving up
If I were to use one word to describe my 2020, it would be "life-changing". Life-changing in so many ways even before the full impact of Covid-19 reared its ugly head.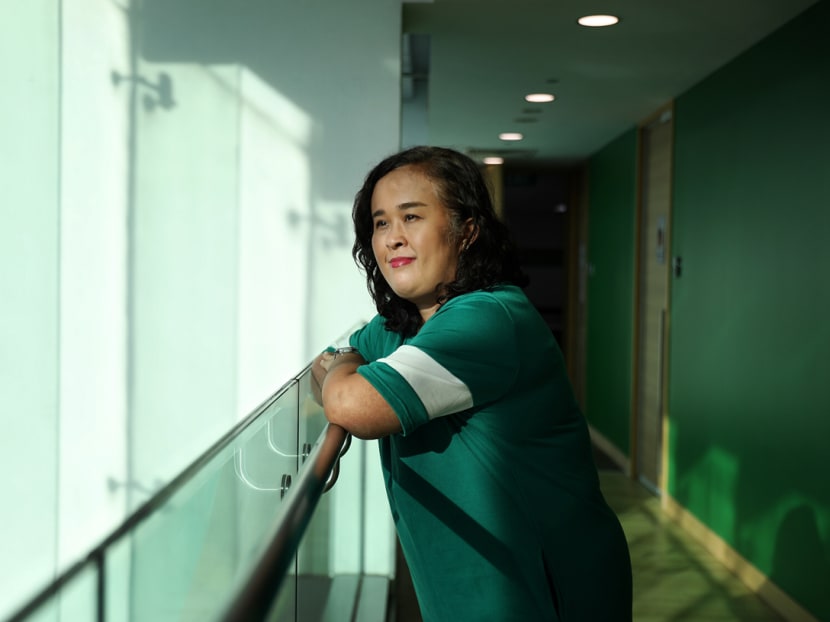 If I were to use one word to describe my 2020, it would be "life-changing".
Life-changing in so many ways even before the full impact of Covid-19 reared its ugly head.
It started with losing two loved ones in quick succession.
My nephew took his own life because of depression in January, and in February, I lost my father to chronic illness.
I never expected I would be thrown into such a dark abyss and started wondering about the true purpose of life.
Losing my nephew to depression was a reality check for me. Why didn't we as family members pick up the signs of distress?
What were the struggles he went through in his last moments? There were many questions which we will never have the answers to.
Before I could pick myself up from the loss, my dad passed on after a year-long fight with his illness.
My siblings and I had been his caregivers after he was discharged to be on home palliative care in November 2019.
Losing him three months later left a deep void in my heart.
My misery was compounded by the demands of my community partnerships job in the social sector, which made healing challenging.
I desperately needed to get a grip of my life, and the only way was to take a sabbatical.
It might seem to be a bad decision to quit my job in the middle of the Covid-19 crisis, but I believed my mental well-being was more important.
The day I left my last job, it was the day the Singapore circuit breaker started.
Instead of helping me cope emotionally, my decision to leave my job caused me more stress.
I battled many emotions daily – anxiety from being jobless, lingering pain from losing love ones  and feeling lost in this big maze of life.
A PROLONGED STAY IN HOSPITAL
I desperately wanted to get back to work and applied for every job I can do — from cashier to food delivery.
Then I saw an open call by the Government for digital tech ambassadors.
It is in my DNA to always want to do good in the community, for the community. I applied for the role, and got the job.
Even though the pay was only half of what I used to draw in my last job, I was excited. I wanted to be part of the campaign to help hawkers and seniors adopt technology.
But before I could start work, another "life-changing" event hit me. 
I suffered from a terrible infection of my digestive system and was in and out of hospital for close to two months  for numerous operations, so I had to give up the job offer.
My life was largely confined to the four walls of my ward in the hospital.
But I did not respond to the oral antibiotics treatment and had to be on an intravenous drip all day long, which meant having to depend on someone for much of my daily living needs for several weeks.
My mental health dived. There were days in my ward I just cried myself to sleep, not knowing if I would see the light at the end of the tunnel.  
Midway through my battle against the infection, I told myself I am not going to be defeated. Support from my family and church counsellor was instrumental in helping me pick myself up.
NOT GIVING UP
After recovering in mid-August, I was excited to embark on a new chapter in my life and keen to contribute to society again.
I successfully applied for the six-month SGUnited Skills Training programme in late August at NTUC Learning Hub to be a community and partnership specialist.
I am grateful for this lifebuoy in this crisis. The course allows me to upskill and reskill myself with new knowledge, particularly in digitalisation and technology, to better take advantage of job opportunities.
It has been three months since my training started.
I have applied for marketing, administrative, operational as well as community partnership roles in the social service sector, public service and small- and medium-sized enterprises without luck. The intense competition is unnerving.
On job portals, I could see some of the jobs that I applied for having 300 to 400 applicants.
My job search journey has been  an emotional roller coaster: Exhilaration from being called for an interview to being despondent from the many rejections I received along the way.
I have created over 20 variations of my resume. I dig deep within to see how I can bring value to the organisation with each opportunity I explore.
I must say the process has allowed me to know so much of myself after cruising along at work for so long.  
I am also putting my skills and knowledge to good use on two personal projects: Helping a small business in my community go digital on a pro-bono basis; and training to be a mental health volunteer so that I can better reach out to youths who are battling mental health issues. 
While I hope to continue serving in the social service sector, I am open to new opportunities.
The start-up sector has been at the back of my mind for some time. The tenacity and the passion of the founders of start-ups are values I can align with.
Throughout job searching, I have constantly reminded myself: The rejection I faced does not define me.
Why do I share my story?  Because I know I am not alone in this journey.
And if you are in the same boat as me, I hope you can take comfort in knowing that there are others like you too.
I want to make things work for me because all good things come to those who hustle.
Life has not been kind to me in 2020. I can choose to give up. Will it be a better choice? Most certainly not.
If we were to focus on the negativity, we would miss what is coming next.  
2020 can be summed up in a poem which I wrote recently:
PAUSE
My journey was great all along, till life-changing moments created a pause
I was shaken and beaten, with no energy left after my cries
Lamenting the many plans and aspirations forced to a stop
I sat staring into space, wondering if there is a way out from this huge maze
I can give up all and not go on, yet I know the choice is mine to make
Challenges in life are like rocks in a stream, go over ithem, and things shall flow
A mindset change is all I need 
With the ocean in mind, I am set to go
So you see, challenges in life should not hold us down
There is power, if we allow, from the greatest pause!
May we find the rainbow in the sky soon.
ABOUT THE AUTHOR:
Jennifer Lee, 45, spent 12 years as a community partnerships specialist in the social service sector. She is currently enrolled in a SGUnited Skills Training programme and looking for a job.