Boss, do you care about our mental wellness?
A team mate of mine at Hush TeaBar — a tea bar run entirely by the deaf and those recovering from mental illness — has been receiving treatment for major depression and mild bipolar for years. His previous employment experience has been patchy because of workplace discrimination. Yet his experience is not unique.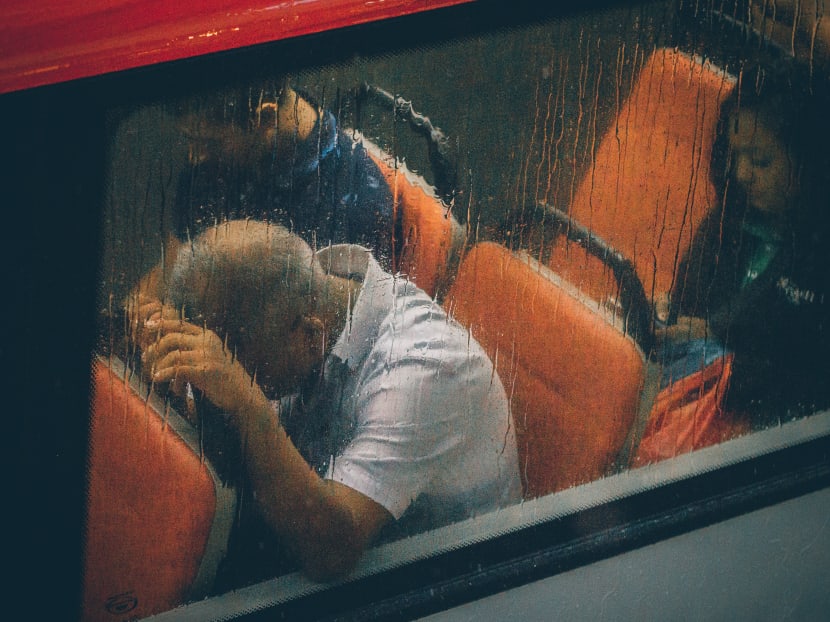 A team mate of mine at Hush TeaBar — a tea bar run entirely by the deaf and those recovering from mental illness — has been receiving treatment for major depression and mild bipolar for years. His previous employment experience has been patchy because of workplace discrimination.  
Yet his experience is not unique.
A 2017 Public Attitudes Survey by the National Council of Social Service (NCSS) found that four in 10 employees have gross misconceptions and prejudices against mental health. The same study also found that nearly one in two Singaporeans are unwilling to work with colleagues facing mental health issues.
A 2016 study by the Institute of Mental Health published in 2018 showed that one in seven people in Singapore experience a mental health condition in their lifetime. This means that part of our workforce will have to grapple with mental health conditions while under employment. 
Today, evidence shows that investing in workplace mental wellbeing is not only the right thing but also the smart thing to do as it improves productivity and long-term business sustainability.
Another 2017 survey of 505 companies by NCSS found that for every S$1 invested in workplace adjustment (like flexible work arrangements, job redesign, peer training) to support persons recovering from mental health conditions, it generated an average return of S$5.60 through a reduction in absenteeism and medical claims as well as an increase in productivity. 
Recognising that leaders play a key role in integrating wellbeing in their company because they influence change and shape the company's culture, a group of 25 C-suite leaders and I came together to form the WorkWell Leaders Workgroup in May last year. We meet quarterly to share, discuss and co-create inclusive practices to support employee mental health. 
This year, as part of World Mental Health Day, we organised the first-ever CEOs' Breakfast Dialogue on Oct 17 where 19 chief executives and leaders from both the private and public sectors met in a closed-door session to share  strategic and practical insights on the importance of prioritising wellbeing within their respective organisations, and the wider Singapore workforce. 
WHAT CAN EMPLOYERS DO?
There is nothing more powerful in creating a safe and destigmatising environment than bosses and leaders taking the first step to champion mental health.  
For instance, Mr Hsieh Fu Hua, a well-known business luminary who also joined our CEO dialogue, penned a personal commentary in 2016 where he shared his own experience with mental health conditions.
Mr Pavan Sethi, a senior partner at professional services company Accenture, has taken on the mantle of a mental wellness champion, endeavouring to break the stigma for his colleagues in seeking help for mental health by sharing his own story of coping with anxiety.
Hush TeaBar was founded out of my own brush with depression when my world collapsed around me 13 years ago. 
I believe that speaking out creates a space of trust for one's team members to understand that should they face mental health difficulties, they aren't any less valued.  I hope more workplace leaders will come forward to inspire their employees.
There are many mental wellbeing support structures that an employer can put in place to encourage and improve help-seeking behaviours so that employees dealing with work and life challenges know that they are not alone, and where they can ask for support.
At Johnson & Johnson, "mental health diplomats" are employees with lived experiences of mental conditions and allies who encourage peer-to-peer conversations about mental health and well-being.
At the National University Health System (NUHS), lunchtime talks on coping techniques and strategies to manage workplace stress are planned, with the intention of educating employees on mental health. 
Shell has curated resilience learning modules for all their employees to attend, designed to enhance their psychological well-being and their understanding of mental wellness. At Hush, we provide personal counselling session to each staff member in partnership with Shan You Counselling. 
An innovative strategy being employed in many organisations globally is that of mental health first aid. This involves training employees to be "first responders" for distressed colleagues. A pioneer in Singapore is NCSS, which has established a network of 22 "wellness warriors" volunteering to be listening ears to colleagues.
Work leaders could also consider partnering with social enterprises to support the psychological well-being of employees.
For instance, MindFit offers training and development programmes for their corporate clients including Hermes and Chubb, to improve the mental health and resilience of employees. Hush TeaBar provides innovative workshops for experiential self care.
Community organisations such as Singapore Anglican Community Services and Psalt Care provide employee assistance programmes for companies, providing confidential support in counselling and coaching through a variety of platforms. 
The National Council of Social Service has also produced a Mental Health Toolkit for Employers that provides a roadmap and resources for employers to get started on this journey of supporting employee mental health.
Workplace wellbeing has a direct impact on productivity and innovation, and in the quality of life of employees. It is therefore extremely encouraging to see the first union agreement on employee mental health in Singapore recently concluded by NUHS and the NTUC Healthcare Academy, an initiative of the Healthcare Services Employees Union. 
With the agreement, all 14,000 NUHS employees have access to one-on-one counselling, and also self-care training courses conducted by the academy. 
We must urgently include employee mental health in our tripartite efforts and get more employers on board because every employee is a member of our society.
A caring, inclusive, innovative and resilient Singapore can only come from caring, inclusive, innovative and resilient workplaces. Leaders and employers must take it upon themselves to make workplace mental wellbeing a strategic imperative.
ABOUT THE AUTHOR:
Anthea Ong is a Nominated Member of Parliament, social entrepreneur (founder, Hush TeaBar and A Good Space) and author of 50 Shades of Love. She is also a member of the Tripartite Oversight Committee for Workplace Safety and Health.